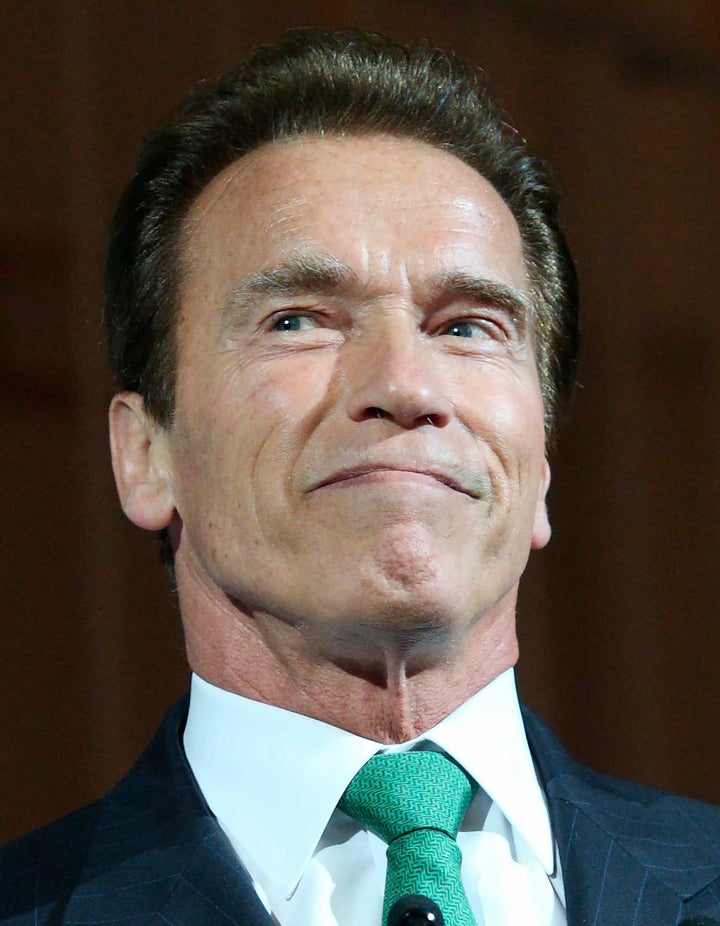 To outsiders, Arnold Schwarzenegger and Maria Shriver's divorce appears to be amicable. After all, the estranged spouses were photographed together celebrating the former California governor's 64th birthday last week in Beverly Hills, and Schwarzenegger also recently amended his original divorce filing to grant Shriver spousal support and to pay her attorney fees.
But if the message on a T-shirt the former Governor was recently spotted wearing is to be believed, things may not be as friendly as they seem. On Sunday, Schwarzenegger was photographed in Santa Monica sporting a T-shirt with this statement on the back: "I Survived Maria."

According to TMZ, the shirt was a gift from Maria's staff, who designed it as a joke. They crossed out 2007 at the bottom of the T-shirt and wrote in 1977--the year the couple started dating.
Related