Speaking directly to Trump, the former Republican governor said the president has a "moral responsibility to send an unequivocal message that you won't stand for hate and racism."
Schwarzenegger then wrote Trump's response for him.
"The country that defeated Hitler's armies is no place for Nazi flags," Schwarzenegger said on behalf of the president, represented by a Trump bobblehead. "The party of Lincoln won't stand with those who carry the battle flag of the failed Confederacy."
Schwarzenegger continued his video with a blunt message for white supremacists and neo-Nazis, calling them "losers" and referring to his experience growing up in Austria amid the ashes of World War II.
"Growing up, I was surrounded by broken men ― men who came home from the war filled with shrapnel and guilt," he said. "Men who were misled into a losing ideology. ... And these ghosts who you idolize spent the rest of their lives living in shame. And right now they're resting in hell."
The former body-builder and action film hero ended his statement by saying, "Let's terminate hate."
Check out his full response in the video above.
Before You Go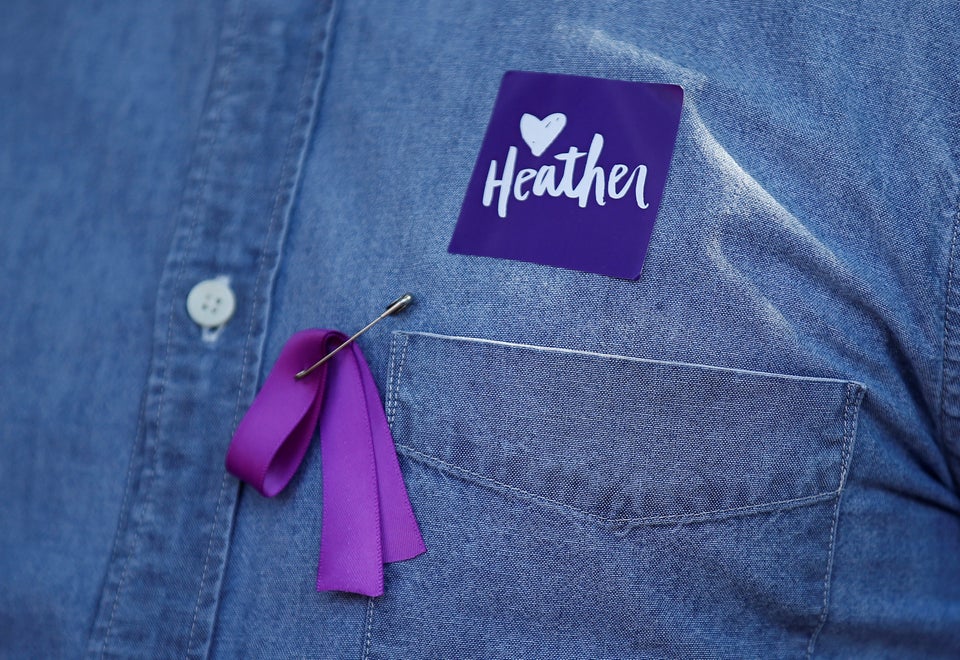 Memorial Held For Charlottesville Victim Heather Heyer
Popular in the Community