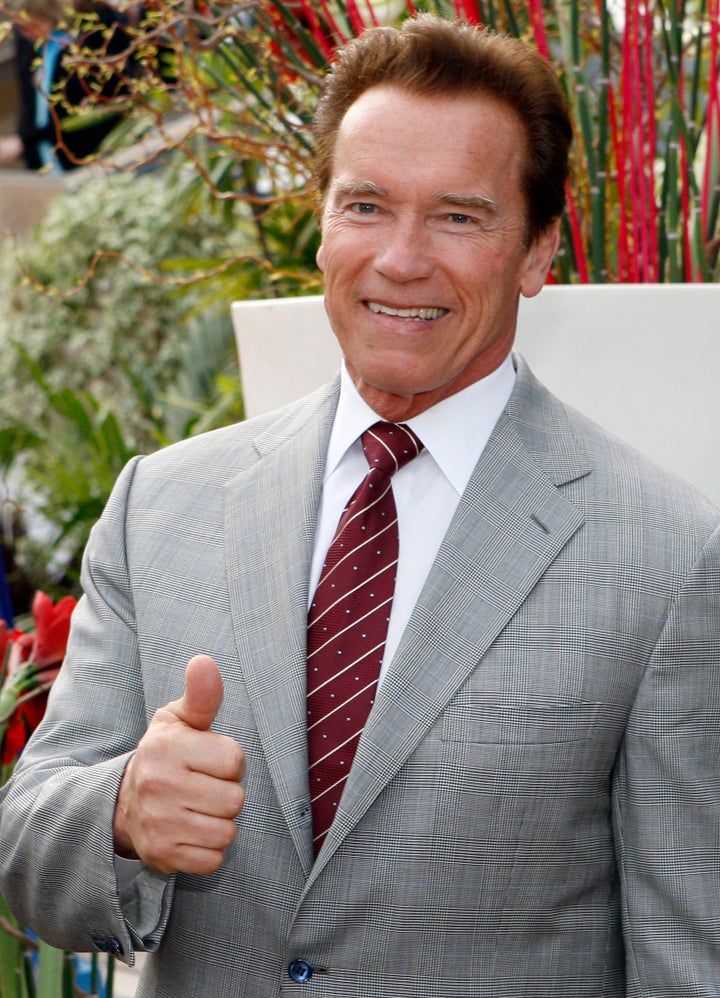 How did Arnold Schwarzenegger manage to hide the fact that he'd sired a child with his housekeeper while holding down perhaps the most high-powered job there is in a state where gossiping about people in power is an industry?

Any Hollywood insider can tell you, there's one person who's done more than anyone else to shield Schwarzenegger from negative publicity. Marty "Mad Dog" Singer is an attorney to the stars, a so-called Hollywood pit bull who's amassed a fortune by going after publications that print -- or even just consider printing -- unflattering things about his clients.

His Century City firm, Lavely & Singer, counts among its roster of past and present clients the likes of Britney Spears, Bruce Willis, Celine Dion, Jim Carey, Sylvester Stallone and Eddie Murphy. This winter, when Charlie Sheen went on a verbal rampage against his bosses at CBS and Warner Brothers, Singer jumped into the fray, firing off a five-page letter threatening the companies with legal action on Sheen's behalf.

The pugilistic letter demanding a retraction or threatening a lawsuit is a Singer specialty. Mark Ebner, the co-author with Andrew Breitbart of "Hollywood, Interrupted" and an investigative journalist whom Singer has sued (the suit was thrown out), said, "If you don't have a letter from Singer hanging on your wall, you haven't fulfilled your career as a journalist." In a 2004 Los Angeles Magazine article, David Perel, the editor of the National Enquirer, said, "I get so many letters from Marty, he's my pen pal." (Singer didn't respond to requests for an interview.)

When it comes to Singer's Schwarzenegger file, one letter in particular is legendary. In 2001, when Schwarzenegger was first talking about the possibility of running for governor, John Connolly, a journalist and former New York cop, wrote a piece for Premiere Magazine where he depicted Schwarzenegger as a womanizing boor who couldn't keep his hands to himself.

Garry South, a high-profile California political consultant who was running Gray Davis' reelection campaign for governor at the time, faxed the article to several dozen California reporters with a "smart-ass" cover memo that, as South recalled, referred to the "exposé" as a "very 'touching' story."

The Singer response came swiftly. "The letter started coming over one of our fax machines," said South, "and we had these old bulky fax machines and one of the pages did not come through. So the person at the front desk called the law firm and said the letter you sent through was missing pages, and they got all huffy about that and faxed over their fax log sheet and a memo saying we lied."

Singer's firm then hand-delivered a copy of the five-page letter to South's office.

In the letter, Singer accused South of "politically-motivated mudslinging." He intimated South could be sued for libel, demanded South "promptly" send out a statement "retracting and correcting" the memo and described the article as "replete with fictional events that simply never took place."

"Your use of the term 'exposé'," he asserted, "conveys to the reader that you have adopted as your own all of the wrongful statements contained in the Article. This you have done at your peril."

"It was disconcerting," South recalled. "It was a little scary to be threatened with a libel suit by a multimillionaire megastar who could potentially ruin you financially if this thing proceeded." Asked if he'd ever received a letter like it before, South said, "Never in my life –- and I ran my first campaign in 1972."

Singer was not the only Hollywood pit bull in Schwarzenegger's circle. In 2001, while Schwarzenegger was making his first foray into politics, there were three public relations people on his staff, among them Sheryl Main, an entertainment publicist known for her loyalty and toughness.

In a 2003 Los Angeles Times article published just a few days before the recall election that brought Schwarzenegger to the statehouse, Main defended her boss against allegations that he'd groped a British television presenter named Anna Richardson -- a claim previously made by Richardson in the inflammatory Premiere story.

Main claimed she'd seen the whole thing go down, saying it was Richardson, not Schwarzenegger, who'd acted provocatively, touching her breasts and sitting on his lap before getting kicked out of the room.

In 2006, as Schwarzenegger prepared for his reelection campaign, Richardson sued Schwarzenegger, Main and another Schwarzenegger aide for libel. The suit was settled.

Along with Main and the rest of the publicity team, Schwarzenegger's entourage also included a pair of tough-guy bodybuilder types who acted as his bodyguards and confidants (and played chess with him). And then there was Maria Shriver, who stuck up for Schwarzenegger as adamantly as anyone.

John Connolly, the journalist who wrote the Premiere article, said Schwarzenegger also enlisted the services of Anthony Pellicano, the Hollywood private investigator who was sentenced to 15 years in prison in 2008 for an array of charges that included illegal wiretapping and racketeering.

Connolly, who is writing a book about Pellicano, said Schwarzenegger and Pellicano would meet at Caffé Roma in Beverly Hills, one of Schwarzenegger's favorite hangouts. Citing four unnamed sources, Connolly said Schwarzenegger hired Pellicano to "shut up" the women who could potentially destroy his political hopes. He also said that Schwarzenegger retained Paul Barresi, a former porn star turned private investigator and longtime Pellicano associate who'd reportedly worked with Singer. Barresi could not be reached for comment.

In the 2004 Los Angeles Magazine article, Singer said he'd worked with Pellicano on "maybe a half-dozen cases." He denied that he'd ever used Pellicano to protect someone from a media takedown.

In a 2008 interview with the media blog Fishbowl, Barresi said he'd been tasked with digging up information about Schwarzenegger's detractors -– "anyone who may want to harm him, should he run for office." Asked if he'd compiled a list, Barresi answered, "A mile long."

Despite all the effort that went into stamping out the sparks of rumor and innuendo that flew around Schwarzenegger, the National Enquirer published a series of articles in 2001 detailing an alleged affair with the actress Gigi Goyette that claimed he was on the verge of splitting up with Shriver because of his philandering.

The Enquirer and the two other papers that made up the tabloid wing of the company American Media, Inc. -- Star and The Globe -– were formidable foes. Even Singer's epistolary onslaughts weren't enough to derail the tabloids from their mission of ruining one of the best-protected reputations in Hollywood.

But all that changed in 2003, when AMI set out to buy a muscle-magazine company owned by a close friend of Schwarzenegger's. David Pecker, the head of AMI, needed Schwarzenegger's cooperation on the deal, according to the Los Angeles Magazine article, so he met with the star at his Santa Monica production office and later signed him to a lucrative contract as executive editor of two of the muscle magazines, Muscle & Fitness and Flex.
Three weeks after that Santa Monica meeting, Schwarzenegger announced that he was running for governor. Throughout the campaign, the tabloids' coverage of Schwarzenegger was relatively muted.
Ebner, the "Hollywood, Interrupted" co-author, who worked as a reporter for the AMI tabloids in 2006, said there was a mandate in the newsroom that had been whispered down the company's chain of command: "You don't touch Schwarzenegger."
It's not clear if anyone helped Schwarzenegger arrange the AMI deal, but people close to him say it resembles the handiwork of Singer. Sheri Annis, who was Schwarzenegger's press secretary while he was considering his first run for governor, said, "If there was a contract that had to be made, Marty would always be involved in something like that."