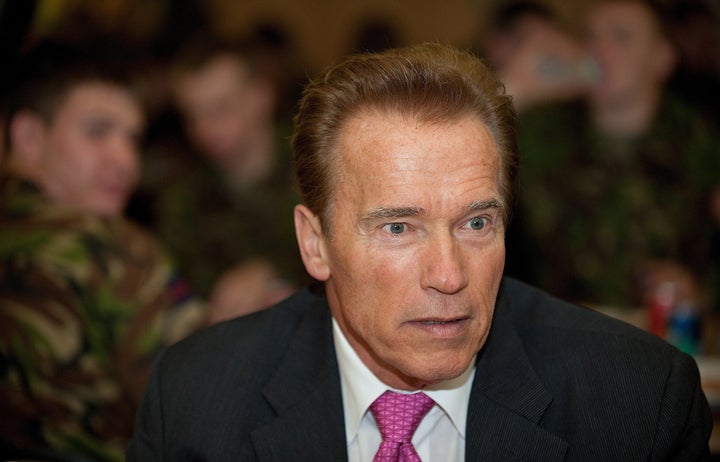 The blogosphere is buzzing with speculation, and outlets like The Atlantic and Gawker.com have dredged up old love child allegations dating back to 2003.
According to Gawker.com, the Daily Mail first reported that Schwarzenegger fathered a child out of wedlock in 2003, alleging that Tammy Tousignant--a stewardess on Schwarzenegger's private jet--had an ongoing affair with the former California Governor. The story, which is no longer online, was picked up by the National Enquirer, the Drudge Report, and the New York Daily News, though Tousignant vehemently denied the allegations at the time.
The Daily Mail reporter who initially broke the story, Wendy Leigh, told Gawker.com Tuesday that she believes the latest revelations are about a second love child, sticking by her original story.
"I'm hearing that this is a different child," she told Gawker.com. "Which means there are two."
Tousignant's attorney Thomas E. Anthony told RadarOnline.com Tuesday that a paternity test had been conducted and Schwarzenegger was not the father of her child.
"I will confirm the following: the Tousignant child was no 'love child' involving anyone other than the parents of the child, Tammy and her husband, Tom Tousignant. Arnold Schwarzenegger was not the biological father of the Tousignant child. All scientific tests confirmed that Mr. Tousignant was the biological father of the child," said Anthony, who represented Tousignant in 2003.
Support HuffPost
A No-B.S. Guide To Life
Related
Popular in the Community