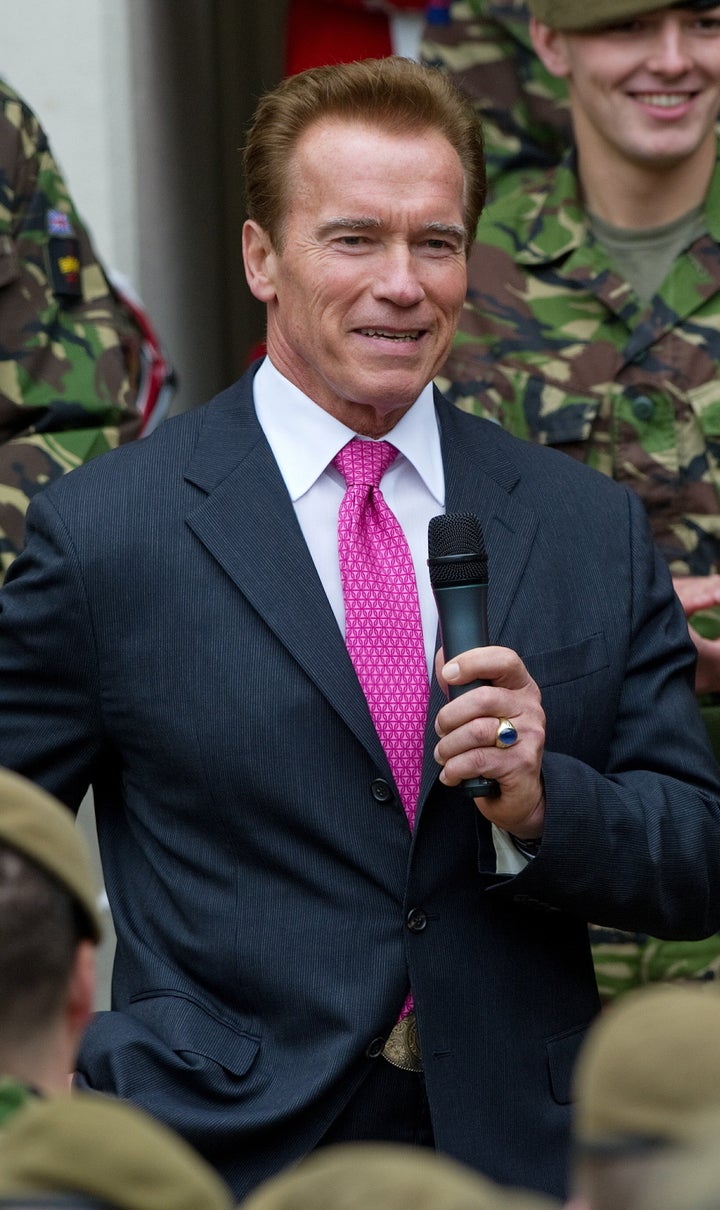 Arnold Schwarzenegger is delivering on his biggest promise. No, not any gubernatorial campaign pledge, but his famous 'Terminator' line: "I'll be back."
The body builder-turned-movie star-turned-Governor of California is out of office and ready to get back in front of the cameras. He spoke to Austrian newspaper the Kronen Zeitung about the roles he's considering. And he knows his limitations.
"In the future I have to adapt my roles to my age," he told the newspaper (via /Film). "Clint Eastwood also has done it in the same way. Extreme fighting or shooting is not possible anymore. I want to be more encouraged as an actor and I believe that I can manage this challenge. I am like a sponge, which is absorbing all the knowledge and always be willing to learn all new things."
Having been attached to World War II thriller 'With Wings As Eagles' - the story of a Nazi soldier who refuses to kill ambushed Americans - for quite a while, it sounds like he's considering that one as his first big role.
"Currently I'm reading three scripts. One topic/script, which I considered a long time ago before governor, is delighting me particularly," he said (again, via /Film). "In it I would play an older soldier, who gets the order at the ending of the war to kill a bunch of kids. But he doesn't do it and get them to safety at the risk of his life and it has all kind of adventure. This script is based on a true story!"
"Will I still have the patience to sit on the set and to do a movie for three months or for six months, all of those things? I don't know," Schwarzenegger tweeted at the time.
In summer 2010, Schwarzenegger made a cameo in the action film reunion flick, 'The Expendables.'
Calling all HuffPost superfans!
Sign up for membership to become a founding member and help shape HuffPost's next chapter