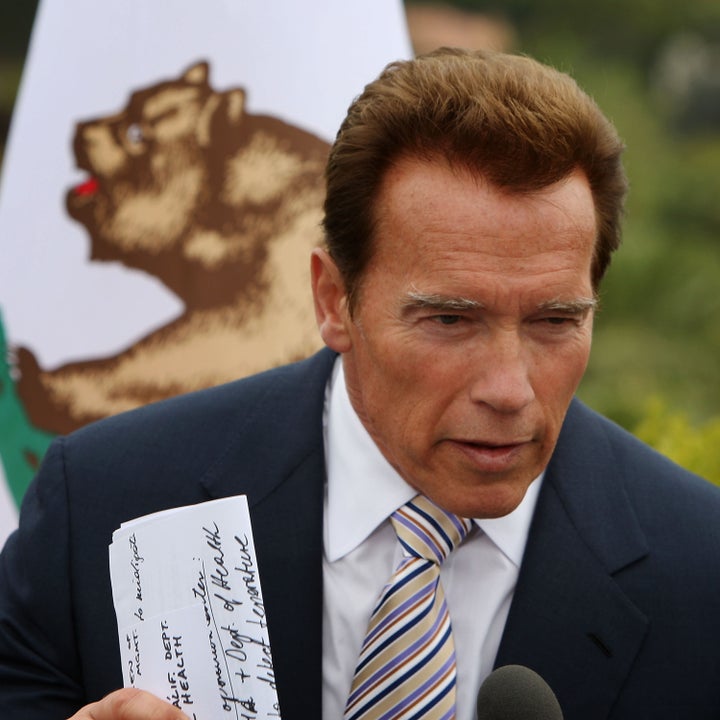 California Governor Arnold Schwarzenegger called on Tuesday for an open debate on legalizing and taxing marijuana. A recent Field Poll showed that 56 percent of Californians support taxing and regulating marijuana as a way to address the state's fiscal crisis. Schwarzenegger was asked at a press conference if it was finally time to legalize marijuana.
"No, I think that it's not time for that, but I think it's time for a debate," he said, according to a transcript provided by Schwarzenegger's office. "And I think that we ought to study very carefully what other countries are doing that have legalized marijuana and other drugs, what affect it had on those countries, and are they happy with that decision."
The Mexican ambassador to the United States, Arturo Sarukhan, recently called for the United States to hold such a debate to address cartel-related violence. Mexico has decriminalized possession of marijuana but doesn't tax it.
James P. Gray, a retired Orange County Superior Court judge, applauded Schwarzenegger's openness. "Once people allow themselves to discuss the issue of treating marijuana like alcohol, the result is pre-ordained. Today marijuana is fully available for anyone that wants it -- expressly including our children -- so why not regulate and control it, and tax it as well? That will reduce the violence in its distribution, and bring in needed revenue for government," Gray, now a member of Law Enforcement Against Prohibition, told the Huffington Post.
Schwarzenegger referenced his native country of Austria, which has recently loosened penalties on marijuana. "I've heard that they are unhappy with that and they want to roll back some of the decisions that were made in European countries. I've had dialogue with experts over there where I was born. So I think that one ought to look at all that. And it could very well be that everyone is happy with that decision and then we can look at that. And if not, we shouldn't do it," he said.
The movement to legalize pot has picked up steam in recent months as budget deficits have plagued both state and federal coffers. But for Arnold, the decision to legalize should be made on its own merits, not merely as a way to raise money.
"But just because of raising revenues, we have to be very careful not to make mistakes at the same time," he said.
Popular in the Community