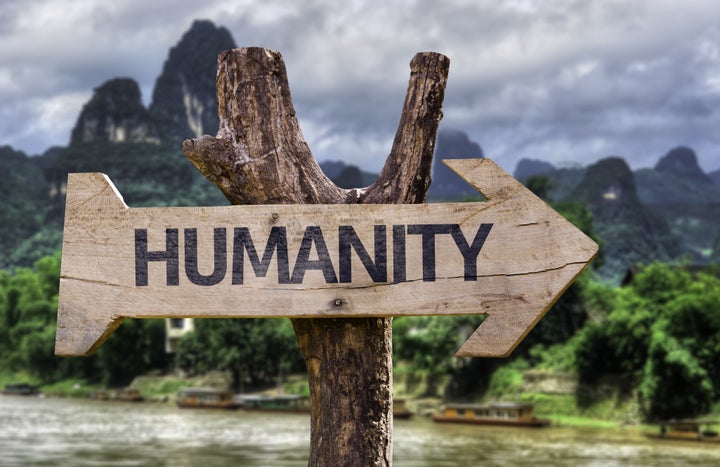 So, what direction is humanity heading towards?
The successor to the MDGs was the UN Sustainable Development Goals (SDGs), also known as Global Goals. The SDGs, officially known as Transforming our world: the 2030 Agenda for Sustainable Development is a set of 17 aspirational "Global Goals" encompassing 169 targets between them. When adopted by 193 nations in 2015 the goals aimed to end poverty, protect the planet, and ensure prosperity for all by 2030. Essentially, to lay the foundation for a cleaner, safer and more sustainable world. With just 13 years to go how realistic are these ambitions based on our historic lack of action on a range of issues from resource depletion, habitat loss, diminishing biodiversity and increased levels of pollution?
It's true we achieved a global consensus to create the goals in the first place but putting them into practice is a whole lot harder. It's a bit like any behavioural change. It doesn't happen overnight. Although on a positive note systemic change can happen. After all, in some countries, we did switch from leaded to unleaded fuel, and some of us are buying dolphin-friendly tuna instead of net-caught tuna so we must be hopeful that definitive change is possible and a tipping point can be reached.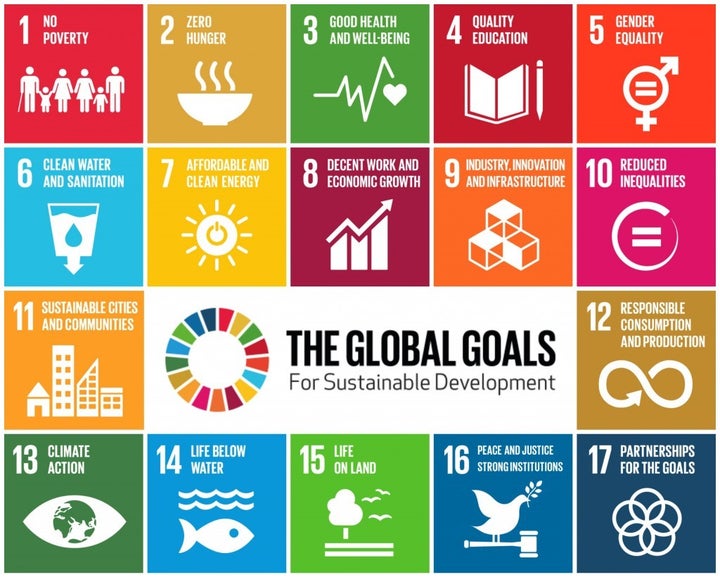 Right now, we're drowning in a world of Protectionism, Tribalism, Populism, Nationalism – like shifting sands the global cultural dynamic is moving from unity and collaboration to an inward looking and self-centred outlook. The current status quo is leading us into a quagmire of uncertainty and political instability. That's not good for the planet and the lack of solidarity in society is not a good omen when the Doomsday clock is already positioned at two and a half minutes to midnight. The clock is intended to reflect basic changes in the level of continuous danger in which mankind lives in the nuclear age.
For those who are curious about the Global Goals they range from Goal 2 - Zero Hunger to Goal 8 - Decent Work and Economic Growth, Goal 11 - Sustainable Cities and Communities to Goal 16 - Peace, Justice and Strong Institutions to name a few. But have these global commitments ever penetrated the monolithic structure that is Trump Tower where sustainability must seem like an alien concept shielded from the inner sanctum hidden? The new US President appears to be as far away from promoting a sustainable development narrative as you or I to the moon. Trump Towers symbolises old ideological hedonistic corporate values imbuing extreme luxury, excess and greed, with status. He's certainly no philanthropist. If anything he's totally disenfranchised from the liberalism and egalitarianism of the visionary sustainable business focused folk and entrepreneurs in the world today, and the path that 192 nations set forth with the Global Goals.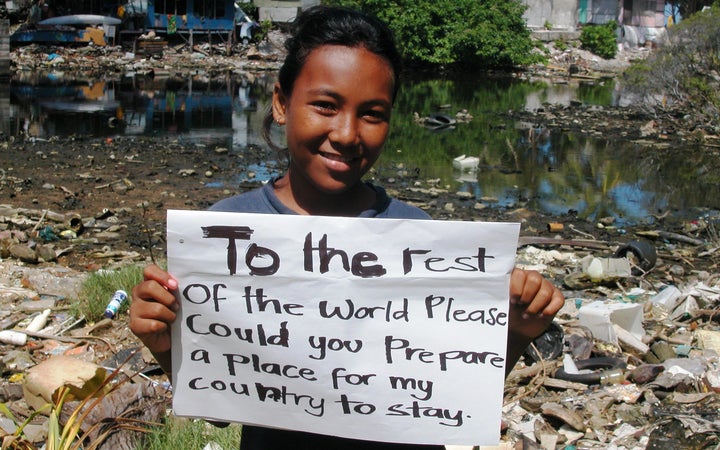 Since the adoption of the goals, not everything is moving at the pace we need to achieve them by 2030. If the current development model is followed and the world continues to consume at the current rate without tackling carbon emissions, the global temperature can raise up to three or four degrees, and we're already heading for two. Game over for many. Think Kiribati, the doomed Pacific island which will be swallowed by the sea within 60 years.
2016 was the hottest year on record, like 2015 before it, and our annual global surface temperature is still rising year on year. So what will it take for the 169 targets and 17 goals to become enshrined in national and international law? For the ordinary folk, we can do our bit, and we must minimise our consumption. And for the consumption we can't avoid, we must do it sustainably and ensure our economies become circular ones by avoiding waste going to landfill, and lobbying our government and business to produce goods that they can be repaired and reused at the end of their first life. People need to say "I won't buy your product" if they are not sustainable products. And there must be choice editing at the source. As societies if we continue to produce 40 different brands of toothpaste in boxes, for example, we cannot expect the consumer always to choose to do the right thing. So much for supermarkets positioning themselves as green when they continue to sell fruit and vegetables wrapped in individual plastic packaging.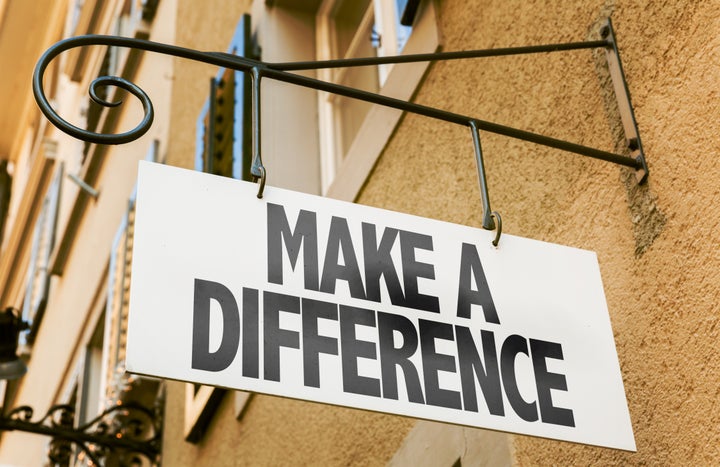 Which leads me to the Business and Sustainable Development Commission. They've recently launched their flagship report Better Business Better World to coincide with the World Economic Forum in Davos. The must-read report highlights the limitless opportunities that business and industry can seize upon to achieve these Global Goals. It also highlights innovative organisations who have prospered from diversifying into these areas of opportunity. Any business that is not engaged in the sustainability agenda and embracing these goals will not survive in the 21st century. We're entering a world of resilience, adaption and mitigation and the old ways of doing things are just not going to allow us any further chances to stabilise our planetary systems and the diverse ecology of our world. As they say, you never know what you've got till it's gone. Let's fight for a future worth living for. There's not just money in common sense. But humanity's well-being. And something infinitely more valuable.
Popular in the Community