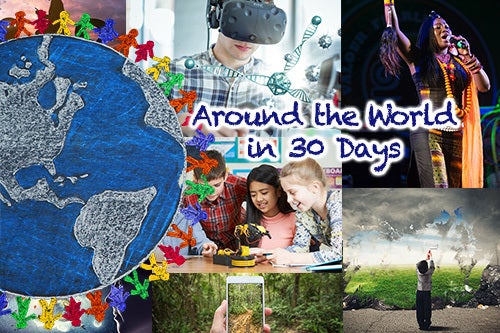 C.M. Rubin's Global Education Report
Whether we like it or not, kids are growing up in a technological environment, and knowing how to make the best use of good tech is a critical part of preparing them for their future lives. Important 21st century skills such as problem solving, communication and creativity can also be improved with the use of great tech. This month our top global teachers share their top tips on which edtech tools have dramatically supported and improved learning in our teachers' classrooms around the world. Jim Tuscano's personal criteria in selecting his top tech choices includes tech that supports "independent and self-directed learning, active, creative and collaborative learning, as well as critical thinking, provides intuitive and user-friendly interface and is accessible to all learners." In making his selections, Adam Steiner notes that "whichever device you bring into your classroom, ultimately it is all about the content," and "the good news is that great new educational Virtual Reality content is coming out every day." When sharing the good, the bad, and the best, Elisa Guerra Cruz notes that "teaching in the Fourth industrial revolution takes passion and initiative, and along with the challenges come the exhilarating opportunities."
"A true global citizen in my view, is a human guardian of all the people in our global village, and not only of the country she or he lives in," says Professor Ada Aharoni in Israel, who spoke with us this month. Ada is the founding President of the International Forum for the Literature and Culture of Peace (IFLAC). She believes that "words, communication, literature and the arts, can promote peace, tolerance and harmony, and bring about a change." While "education is the most important element in developing, nurturing and propagating peacemaking," she says this education "should be given to the teachers and the parents too."
And that's a great segue into our interview with Mali-born New York based singer-songwriter Awa Sangho, a rising star on the global music scene. Raised by a grandmother who encouraged her to set her sights high, she has done just that, overcoming hardship and challenges in her youth to find success as a singer, percussionist, and composer. She is a passionate activist for educating young girls and women in West Africa, condemning the practice of female genital mutilation. "Who I am represents Africa, all of Africa," she says, clearly proud of her self-proclaimed role as cultural ambassador. In her interview in The Global Search for Education, she speaks about the power of music as a universal language, and why education can "open any door on this earth."
According to Charles Fadel, founder of the Center for Curriculum Redesign, "new and more innovative knowledge maps are now needed to help us navigate the complexities of our expanding landscape of knowledge." Fadel's organization has been producing new knowledge maps that redesign knowledge standards from the ground up. In our interview with Fadel this month, he notes that "understanding the interrelatedness of knowledge areas will help to uncover a logical and effective progression for learning that achieves deep understanding."
Making quality health care available for all people is the UN's Sustainable Development Goal No. 3 – a goal that global leaders seek to achieve by 2030. In our interview with Kara Hanson, Professor of Health System Economics at the London School of Hygiene & Tropical Medicine, she discusses two main challenges for healthcare in low and middle-income countries (LMICs). The first challenge is the "growing burden of non-communicable diseases (NCDs) in LMICs." She notes that "more than half of the disease burden in lower-middle income countries is due to NCDs, and even in the lowest income countries, NCDs are responsible for one-third of the disease burden." Hanson, along with our Millennnial bloggers, weigh in this month to discuss the problems and offer strategies to achieve Universal Healthcare coverage for all people. Hanson discusses policies such as "taxation of unhealthy foods and modification of urban environments to facilitate physical activity." Additionally, she stresses that more focus is needed on health services for conditions like hypertension and diabetes, "that require lifelong management." Bonnie Chiu explains why she believes that "impact investing is the key to funding universal access to healthcare." Jacob Navarette focuses on the challenges faced in the United States and recommends "broadening taxation and reducing spending" as a way to balance the books, while Dominique Dryding in South Africa asks us to consider health alternatives which may already exist and which are trusted by significant proportions of populations." She notes that "given a legitimate platform, the cost of health care might decrease because there would be a decreased prevalence of preventable diseases (like type II diabetes), and the pressure of the formal healthcare system would diminish as a result."
Our thanks once again to all our amazing teachers, millennials, other contributors and supporters around the world. We look forward to more of your contributions next month. When it comes to the world of children, there is always more work to be done.
(Photos are courtesy of CMRubinWorld)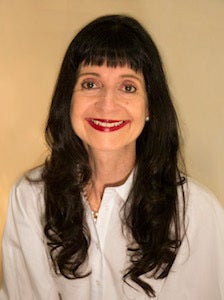 Join me and globally renowned thought leaders including Sir Michael Barber (UK), Dr. Michael Block (U.S.), Dr. Leon Botstein (U.S.), Professor Clay Christensen (U.S.), Dr. Linda Darling-Hammond (U.S.), Dr. MadhavChavan (India), Charles Fadel (U.S.), Professor Michael Fullan (Canada), Professor Howard Gardner (U.S.), Professor Andy Hargreaves (U.S.), Professor Yvonne Hellman (The Netherlands), Professor Kristin Helstad (Norway), Jean Hendrickson (U.S.), Professor Rose Hipkins (New Zealand), Professor Cornelia Hoogland (Canada), Honourable Jeff Johnson (Canada), Mme. Chantal Kaufmann (Belgium), Dr. EijaKauppinen (Finland), State Secretary TapioKosunen (Finland), Professor Dominique Lafontaine (Belgium), Professor Hugh Lauder (UK), Lord Ken Macdonald (UK), Professor Geoff Masters (Australia), Professor Barry McGaw (Australia), Shiv Nadar (India), Professor R. Natarajan (India), Dr. Pak Tee Ng (Singapore), Dr. Denise Pope (US), Sridhar Rajagopalan (India), Dr. Diane Ravitch (U.S.), Richard Wilson Riley (U.S.), Sir Ken Robinson (UK), Professor Pasi Sahlberg (Finland), Professor Manabu Sato (Japan), Andreas Schleicher (PISA, OECD), Dr. Anthony Seldon (UK), Dr. David Shaffer (U.S.), Dr. Kirsten Sivesind (Norway), Chancellor Stephen Spahn (U.S.), Yves Theze (LyceeFrancais U.S.), Professor Charles Ungerleider (Canada), Professor Tony Wagner (U.S.), Sir David Watson (UK), Professor Dylan Wiliam (UK), Dr. Mark Wormald (UK), Professor Theo Wubbels (The Netherlands), Professor Michael Young (UK), and Professor Minxuan Zhang (China) as they explore the big picture education questions that all nations face today.
C. M. Rubin is the author of two widely read online series for which she received a 2011 Upton Sinclair award, "The Global Search for Education" and "How Will We Read?" She is also the author of three bestselling books, including The Real Alice in Wonderland, is the publisher of CMRubinWorld and is a Disruptor Foundation Fellow.
REAL LIFE. REAL NEWS. REAL VOICES.
Help us tell more of the stories that matter from voices that too often remain unheard.
This post was published on the now-closed HuffPost Contributor platform. Contributors control their own work and posted freely to our site. If you need to flag this entry as abusive,
send us an email
.