On my bicycle trip around the world, I pedaled through 19 countries and across three continents, and on each leg of my journey, I discovered something new, valuable and useful about myself. While not every experience was what you might call comfortable or even pleasant, I always came away with a fuller understanding of the world and my place in it.
Check out the six bicycle tours I've described below, choose one you think will do the most to broaden your personal horizons, then, go do it!
Hue to Dieu Tri
Distance: A mostly flat 400 kilometers
Best time of year: February-March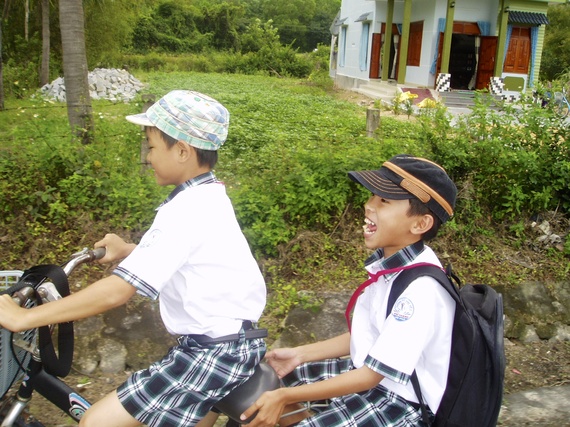 You'll pedal through lush jungle, past sun kissed beaches and by an old bullet-scarred French fort atop Hai Van Pass, the highest road in Vietnam. But what you'll remember most about your bike tour down Highway 1A is the traffic. It's not unusual to see a truck passing a bus, passing a car, passing a scooter, passing a bicycle, passing a water buffalo all heading straight for you. But somehow it all works out and after a day or two you won't even notice the barely-controlled mayhem. You'll abandon your Western Angst and sense of right-of-way and, like the locals, learn to enjoy just going with the flow.
The Pacific Coast Highway, California, Oregon And Washington State, USA
Los Angeles to Seattle
Distance: A hilly 1500 miles
Best time of year: May-September
Few places on Earth can match the sense of serenity you'll experience on a bicycle tour along the western edge of the North American Continent. You'll meander through groves of ancient redwoods, ascend to the lonely crests of awe-inspiring ocean cliffscapes and go days without seeing a town bigger than Mayberry.
And of course, there's nothing like drifting off to sleep beneath the whirl of the Milky Way while camped out at one of the many state and county parks. Do this ride solo in the offseason; before or after summer, to get the full Zen effect of this mystical route.

The Elbe River Bicycle Trail, Germany and Czech Republic
Dessau, Germany to Prague, The Czech Republic
Distance: A flat 300 kilometers
Best time of year: June-September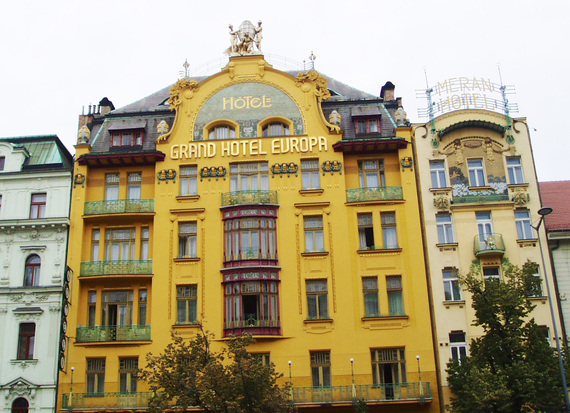 Until very recently, this region along the Elbe River was behind the Iron Curtain, and some remnants of Marxist domination still remain. You'll see the occasional abandoned Soviet-era factory and everyone over 30 has a story about life under communism. Looking a bit farther into the past, you'll come across reminders of WW2, like the now-rebuilt cathedral at Dresden, which, along with the rest of the city, was devastated by American and English bombers toward the end of the War.
But it's the grand old cities like Dessau, home of the legendary design school, The Bauhaus, and Prague, where the Grand Hotel Europa still reigns supreme, that will create the most lasting impressions and alter the way you think about history and the arc of time.
The Mehendra Highway, Nepal
Mahendranagar to Butwal
Distance: A two thirds flat, one third hilly, 450 kilometers
Best time of year: March-May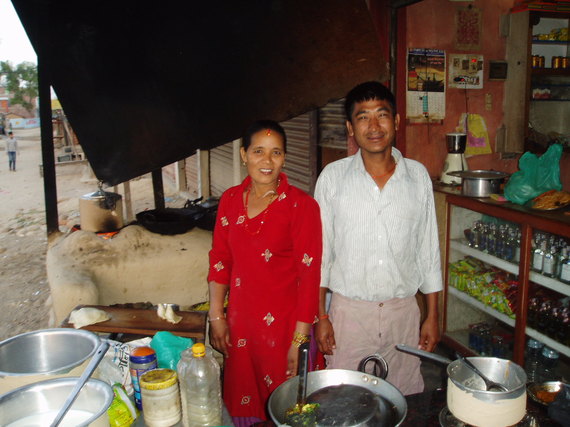 Nepal is one of the poorer countries, and the Terai Region, through which the Mehendra Highway runs, is perhaps the poorest part of this kingdom. Yet, in spite of -- or perhaps because of their poverty -- the locals posses a kind of grace and dignity you sometimes find lacking in wealthier Western cultures.
There are plenty of villages along this generally fine, mostly flat route, which means you'll never want for a place to sleep, even if you can't find a hotel. Just stop and ask a villager, and no doubt these generous folks will offer you a place to lay your head for the night, plus, they'll probably throw in a fine meal to boot. Riding this stretch of the East-West Highway will humble you in ways you can't now imagine. It will make you a better person. Namaste.
San Juan Islands, Washington State, USA
San Juan, Orcas, Lopez and Shaw Islands
Distance: Varies from 5 to 60 miles
Best time of year: May-October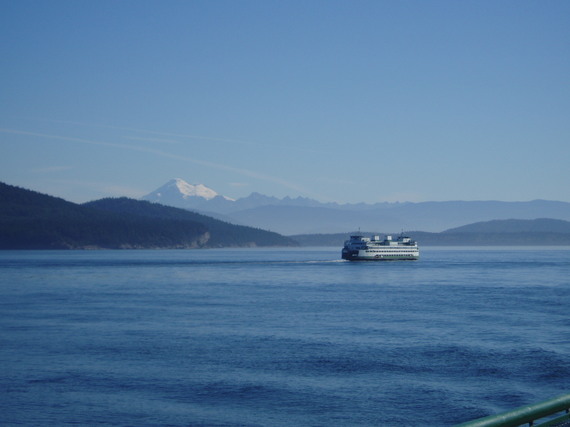 They call it Island Time. It's that relaxed state of mind everyone seems to adopt when they tour these Salish Sea gems. The distances are short; the longest ride is on San Juan Island and that's only 60 miles. But racking up kilometers is not the point. You'll want to slow down and take the time to experience the natural beauty and enjoy the quaint amenities. Because after all, soft pedaling is what a bicycle tour of the 'Juans is all about.
From one-store Shaw Island, to laid-back Doe Bay Resort on Orcas, to rustic Roche Harbor on San Juan, there are so many great reasons to stop and linger that it's hard to hurry here. Gently rolling hills through deep evergreen forests and the ever-present scent of the sea combine to form a calming ambience even the most harried city dweller will find hard to resist. If you're patient enough, you might be rewarded with a glimpse of a solitary eagle or a pod of killer whales. Believe me, these are the experiences that give you a fresh outlook on life.
Lisbon to Porto
Distance: 325 kilometers
Best time of year: Year 'round
Central Portugal is one of the finest, and yet curiously, one of the least recognized bicycle touring regions in the world. From Porto in the north to Lisbon in the south, you'll discover a European way of life forgotten in many of the bigger, more prosperous EU Member countries. Prices for goods and services are much lower than in neighboring regions, the countryside remains rural and bucolic, the food seems exotic, and, unlike in Spain, the trains are bike-friendly for those times when you just don't feel like riding. There's bullfighting -- if you go in for such sport, the Camino Santiago de Compostela and lots of great native wines.
One of the things I liked most about bicycle touring in Portugal was that few people I met outside of the major cities spoke English. The challenge of communicating in an unfamiliar language really got my brain working over time. It re-energized a whole bunch of synaptic networks that had lain dormant since sophomore calculus!