I conquered the world of "internet strangers" with small steps. I knew that meeting up with anyone who didn't already know some of my close friends, or with whom I wasn't in the same high school, meant at least "stretching" the rules I was raised by. My whole childhood, my mom had repeatedly told me not to talk to strangers, whether I had met them online or in person. For her, anyone was a potential attacker. And- given that I grew up in Bucharest, Romania, in the 2000s, in a hectic transition from communism to capitalism, where nothing seemed safe or stable enough, her rules made a lot of sense. I even remember taking part in an "Internet Safety" contest in middle school, for which I made a very moralizing (and cliché) video about a little girl talking to a creepy stranger online. A few years after making that video I had been so proud of, however, I ironically ended up talking to (an increasing number of) online strangers myself.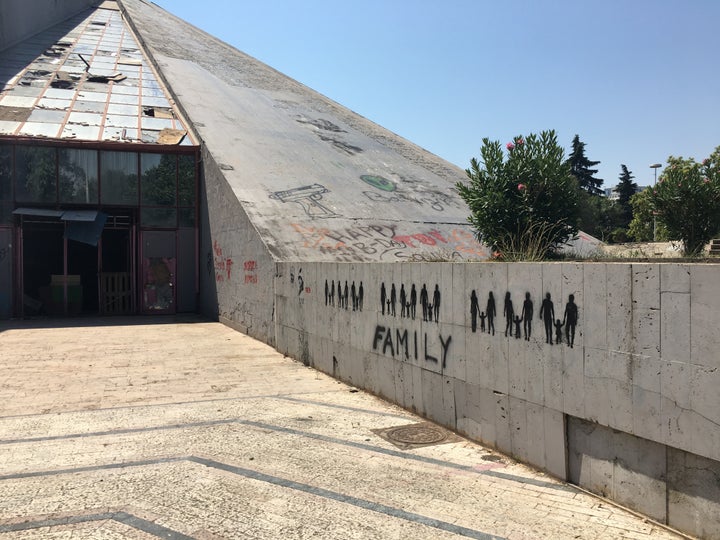 I obviously didn't feel very comfortable the first time I went out with someone I had met online, in 10th grade. After realizing I was gay, I had felt the need to meet other gay guys, whether to date them or simply to talk to them about our experiences. I started talking to D. on Facebook, through a (distant) mutual friend. We went out on some kind of date. Now that I think about it, it was probably the worst date of my life, because we were both scared to meet each other and scared by the potentially homophobic people around us, whom we didn't want thinking we were gay. In a failed attempt to be romantic, I brought him a muffin the second time I saw him- but the second time was also the last time, because he never texted me again. D. thus became the first person I met online- yet it was far from being as scary as my mom warned me it would be.
I downloaded Tinder much later, when I moved to the US. It was my freshman year at Harvard, and I hadn't been single in a long time. I was also just feeling alone, without my family and friends back home, in Bucharest, and I wanted to meet people. I had tons of social anxiety and everything around me seemed overwhelming. Tinder worked for me because I knew that the other people on the app were there for the same purpose as I was- we all wanted to meet other people. And talking to them online before meeting them in person significantly helped reduce my anxiety. I don't remember being nervous when I started going out, and it soon became a habit to meet someone new once every three or four weeks. To me, at Harvard, everything was new, strange and uncertain. The people I was meeting on Tinder were just a bunch of other strangers that fit into that picture. I enjoyed talking to people: I loved hearing their experiences and sharing my own; beyond that, I was also open to going further with them, if we ended up developing a sexual or romantic connection. But I think my desire to have sex or find a boyfriend were much less prominent than my desire to stop feeling alone.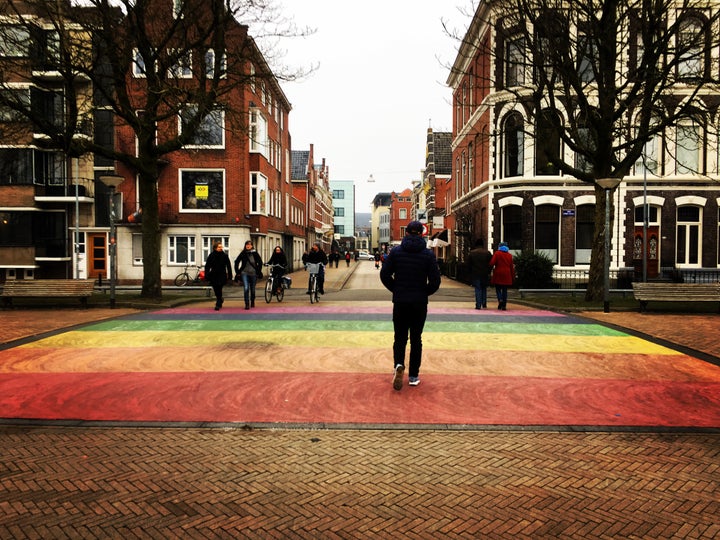 Starting with my second semester at Harvard, I slowly got used to life in the US- I had already made a few friends and I was already feeling much more comfortable. I also started being more open towards my parents related to the people I was hanging out with and dating. My mom always asked where I met the people I was going out with, and she would never be too happy to hear "I met them on Tinder". Her response would always be: "be careful not to meet someone dangerous, you don't know those people". I would think to myself: if I didn't meet up with them in person, how could I ever actually get to know them? Her fears, however, decreased with time, and meeting G. off Tinder, with whom I was in a serious relationship for around 6 months, helped a lot with that. It seemed like Tinder had outgrown my expectations, and that the people I would meet there could actually have potential as either friends or boyfriends.
During the summer, I started traveling, and had to develop new strategies to face the unknown. I had to face what was left of my fear of meeting strangers in order to, somehow, face the strangeness of the places I would travel to. I first went to Chile, with a summer abroad program offered by my college, and the following year I studied abroad in the Netherlands and in Morocco. Visiting Vietnam, Serbia and Albania followed. Loneliness seemed even more overwhelming during the first few weeks of being in these places than it was at Harvard. Once again, I didn't know anyone, and thus I would often go on Tinder to find people I could become friends with, or people that could show me around. And it worked. With the help of different "strangers", the cities I was visiting became much more friendly themselves. In Amsterdam, F. helped me understand EDM for the first time, explaining it sound by sound during a party. In Ho Chi Minh City, D. picked me up with a motorcycle in front of a mall and took me to his unusually white apartment on the 15th floor of a huge apartment building, from where you could see the whole city. In Serbia, I met V., who took me to a huge queer party (probably the best I've ever been to) in the historical Kalemegdan fortress, built in 279 BC.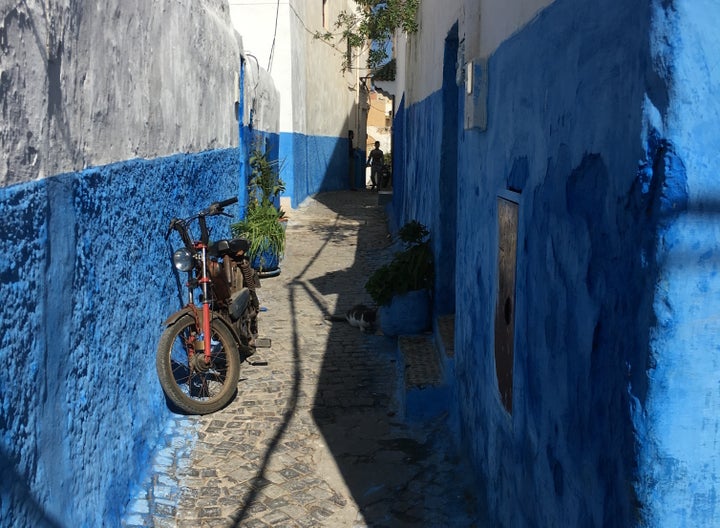 I think the only time I was actually afraid to meet up with a "stranger" was in Morocco, because homosexuality is illegal there. I started talking to A. on Tinder, in Rabat. He seemed to have a "real" profile, and to be a student, just like myself. He was really friendly, and we decided to go watch a horror movie together. I wasn't particularly nervous, but I became more and more so after talking to some of my friends. My roommate told me (and I'm still not sure if it was a joke or not) that he wanted to say his final goodbyes, because he thought he would never see me again- he seemed convinced that the guy would either be an undercover cop who would arrest me or a homophobe who'd potentially beat me up. I admit- I kept thinking about what my roommate had told me throughout the meeting, but nothing bad actually happened. The movie was fun to watch, and afterwards we went to eat some ice-cream at a nearby McDonald's, where A. told me about what it's like to be gay in Morocco, and I told him about my experiences in Romania. A. and I still text sometimes- he moved to France, to continue his studies, and now lives there.
I'm not trying to create some kind of catalogue of the people I met off Tinder or Grindr. After telling them a lot of Tinder stories, my parents got used to the idea of "the unknown", and they understood that not all "strangers" are dangerous. My mom doesn't panic anymore- she keeps her comments to: "oh, another guy you met off Tinder…", when I tell her about a new friend or date. I'm also not trying to say that every Tinder or Grindr date I go on is successful. Far from being so, I myself have probably not kept in contact with two thirds of the people I met from these apps. Plus, it's impossible to be perfectly compatible with everyone, and impossible to keep in touch with tens of people whom you might never see again. Finally, I'm not trying to say it's safe to meet up with anyone. I know that it can be risky sometimes, but, for me, it has been worth the risk so far.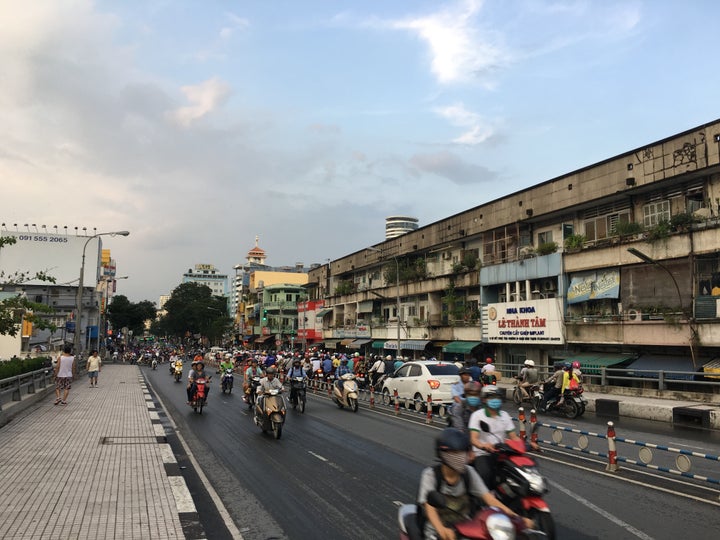 The "strangers" I met on Tinder have always been much more friendly, at least in my mind, than the loneliness and the scary unknown of the places I have travelled to. The people I met (and some of them are amazing people who have stayed my friends until today) somehow humanized places that seemed so foreign to me- they helped humanize the extremely busy and humid Ho Chi Minh City and the ubiquitous communist apartment buildings in Albania. I realized I sometimes share many more experiences than I could've imagined with people all over the world. From talking about being busy with schoolwork or sharing a passion for horror films, it sometimes felt so easy to create bonds. On top of that, being queer was always something that connected us in a strong way, across many other cultural differences- from talking about how much we enjoy watching Sex and the City to sharing coming out stories.
While trying to still be aware of the risks, my mom's presumption, the one I grew up with, that everyone is a potential attacker slowly changed to a presumption (or at least a desire) to believe that the people I meet have the potential to be my friends. An assumption that we can both learn from our interaction with each other and that, if we dig deep enough, we will always find something in common, a way we can relate to each other even though, apparently, we are complete strangers.
This article was originally published in Romanian in Dilema Veche.