Seven men have been arrested in the stabbing death of a 15-year-old who was brutally attacked on a New York City street Wednesday in a case of suspected mistaken identity.
Prosecutors in New Jersey announced Monday that six men had been taken into custody in Paterson the day before in connection with the killing of Lesandro "Junior" Guzman-Feliz.
Those men are identified as Jose Muniz, 21, of Paterson; Jose Taverez, 21, of the Bronx, New York; Manuel Rivera, 18, of the Bronx; Danel Fernandez, 21, of the Bronx; Joniki Martinez, 24, of Freeport, New York; and Santiago Rodriguez, 24, of the Bronx.
They will have an extradition hearing on Tuesday, the prosecutor's office said.
Their arrest came one day after fellow suspect Kevin J. Alvarez, 19, was taken into custody in New York and charged with second-degree murder, manslaughter, gang assault and assault in the boy's death, authorities said.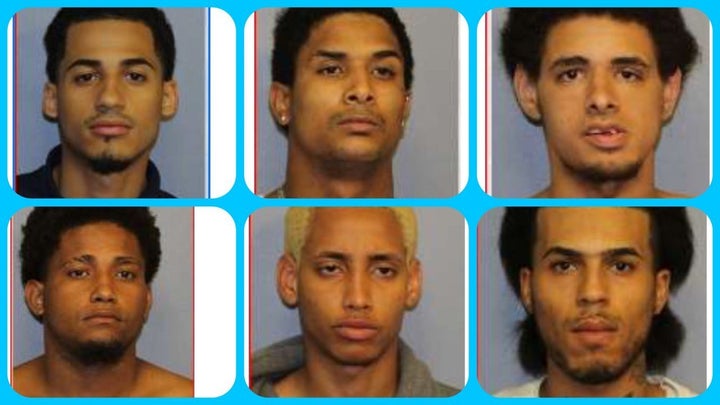 A video recording shows several men dragging Guzman-Feliz out of a bodega in the Bronx and using a machete to stab him repeatedly. One video captured Guzman-Feliz bleeding on the ground as witnesses scrambled to help.
Guzman-Feliz's family, speaking to The New York Post, said members of a street gang apologized to them for the attack, saying they got the wrong person. Police sources confirmed that possible mistake to the Post.
"I know it doesn't mean a lot. It wasn't supposed to be him," read a message allegedly sent by a "top leader" in the gang to the family, according to 19-year-old Derek Grullon, who is the boyfriend of Guzman-Feliz's sister.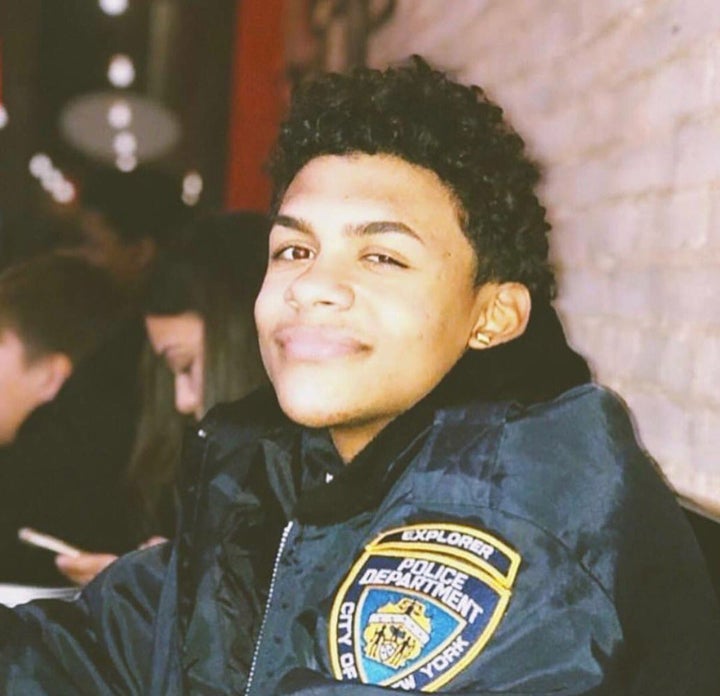 Guzman-Feliz's mother, Leandra Feliz, told The New York Times that her son was attacked after stepping outside to lend a friend $5. She said he aspired to be a police officer one day.
"His dream was to be a detective," she told the paper. "Since he was 5 years old, he used to love to play with the police toy cars and always said he wanted to be a detective."
News of Guzman-Feliz's violent death has garnered attention nationwide, fueling the hashtag #JusticeforJunior.
Rapper Cardi B, who grew up in the Bronx, made an $8,000 donation to a GoFundMe page for Guzman-Feliz's family on Sunday under her legal name, Belcalis Almanzar. In an Instagram post she called the Bronx streets "ruthless."
Singer Rihanna also shared her heartbreak over his death, posting on Instagram on Sunday, "Can't stop thinking about this poor baby boy, and how his family must feel right now! I'm sincerely praying for your healing and #justiceforjunior."
New York Yankees pitcher CC Sabathia also expressed his grief over Guzman-Feliz's death and shared a photo of the teen wearing a Yankees jersey on Twitter.
"I'm a father of four and couldn't imagine losing any one of my own kids," Sabathia tweeted. "The violence and hate needs to stop. There's too much other stuff already going on in this world."
The GoFundMe page raised more than $156,000 as of Monday morning.
Anyone with information about the attack is asked to call the NYPD's Crime Stoppers hotline at 1-800-577-TIPS (8477) or, for Spanish, 1-888-57-PISTA (74782). The public can also submit tips by logging onto the Crime Stoppers website at www.nypdcrimestoppers.com or by texting tips to 274637 (CRIMES), then entering TIP577.
The NYPD and the Paterson Police Department did not immediately respond to requests for comment on Monday.
This story has been updated to include news of six additional arrests.
Related
Popular in the Community