Tara Grinstead, a teacher in Ocilla, Georgia, was last seen on Oct. 22, 2005. After more than a decade of false leads and dead ends, police arrested the individual they believe is responsible for her death.
On Thursday, the Georgia Bureau of Investigation announced that Ryan Alexander Duke was arrested in connection to Grinstead's murder. Duke was a student at the high school where Grinstead taught, and became a person of interest for investigators after they received a tip linking him to Grinstead.
An extensive effort was made across the state to find the missing 30-year-old since her disappearance. Reports show that her house was left locked with her cell phone inside, and her purse and wallet were missing from the unlocked car in her garage, on the day she was reported missing. Other than a latex glove found in her yard, law enforcement had little physical evidence to use in the investigation. Television outlets like CBS News' "48 Hours" and Investigation Discovery's "Disappeared" have covered the case.
Georgia filmmaker Payne Lindsey began his own investigation of the cold case in mid 2016, through a podcast called "Up and Vanished." The show went over, in minute detail, the circumstances of Grinstead's disappearance. Lindsey interviewed friends of the teacher, former law enforcement, and other individuals who might have been able to shed light on the case.
"Up and Vanished" certainly isn't the first podcast of its kind. When people think "true crime" and "audio," naturally minds jump to runaway hit "Serial," which followed the disputed conviction of Adnan Syed. The public's hunger for true crime, meted out in weekly installments, was evident, and soon other shows followed: "Accused," "Someone Knows Something," "In the Dark." Many focused on long-cold cases.
"Crime is one of those topics that kind of taps into our base curiosity about things: good and bad, right and wrong, and also human emotions," "Criminal" podcast host Phoebe Judge told The Huffington Post in 2016. "True crime allows the listener to be a detective for a minute." Still, as many learned with "Serial," listeners can't always expect an ambiguous case to be neatly concluded at the end of a season. There's a base level of expectation that a cold case will remain old news.
It turns out, that's not the case for "Up and Vanished." On Thursday, Lindsay posted two brief updates on the podcast feed. In the first, Lindsey announced that the GBI would be holding a press conference, and for listeners to check back in later. His next update: "Ryan Duke killed Tara Grinstead."
The three-minute clip is a conversation between Lindsey and a female source, where she tells him of Duke's arrest.
"Listen, I'm going to tell you something," the woman says. "I know I haven't helped you very much, because it's really honestly hard to deal with [...] this, but if it hadn't been for you, none of this would've happened." Later, an unidentified male voice tells Lindsey that Duke admitted to killing Grinstead.
Without further details, there's no telling what kind of impact the podcast had on the case of Tara Grinstead. Still, it's undeniable that the tight focus Lindsey placed on her case, delivering it to the crime-hungry public who could consume each detail on their daily commutes or workouts, increased nationwide attention on the missing teacher. The show earned nearly 3,000 ratings on iTunes. Several news outlets covered the podcast after its first few episodes, making an 11-year-old case worthy of headlines once more.
Lindsey appeared on "Good Morning America" Friday to discuss the revelation of Duke's involvement, telling host Amy Robach he believed the arrest was "one piece to a bigger puzzle."
When asked what role he believed "Up and Vanished" played in the development, Lindsey said, "The podcast opened up this atmosphere in Ocilla that created this trust factor and a line of communication, an open channel."
Listeners can only wait to discover just how impactful the audio program was.
Support HuffPost
The Stakes Have Never Been Higher
Related
Before You Go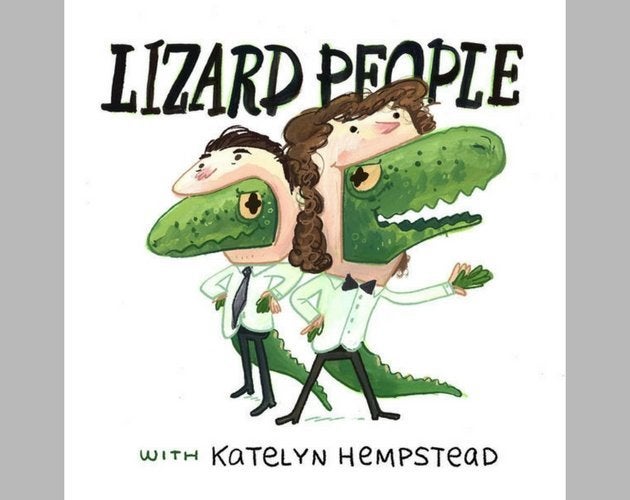 15 Notable Podcasts Of 2016
Popular in the Community