Michael Boatwright, 22, is facing a first-degree murder charge in the death of Onfroy, 20, who was shot by two men while leaving a Deerfield Beach motorcycle shop on June 18, the Broward Sheriff's Office said in a release.
Boatwright, of Fort Lauderdale, was initially arrested last week on an unrelated drug charge before a court issued an arrest warrant for him on Tuesday in connection with Onfroy's murder.
The sheriff's office identified Boatwright as one of the two suspected gunmen. Authorities on Wednesday said they are still seeking the second gunman, but offered no further details on that individual.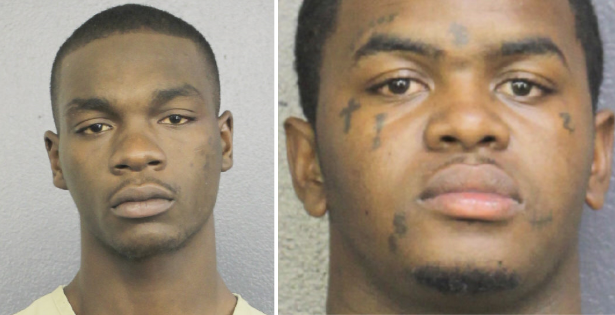 His arrest follows the arrest of Dedrick Devonshay Williams, 22, of Pompano Beach late last month, also for first-degree murder in the fatal shooting.
It's not clear why a murder charge was filed against Williams. Documents containing evidence to support the charge have been sealed, Broward County Sheriff Public information Officer Keyla Concepción told HuffPost on Wednesday.
A third man, identified as 22-year-old Robert Allen, remains a person of interest in the case and is sought for questioning, authorities said on Wednesday.
Onfroy was leaving the motorcycle shop when he was approached by two gunmen who then opened fire in an apparent robbery attempt, authorities had said.
The rapper was an up-and-coming young artist, with his second album titled "?" debuting at No. 1 on the Billboard 200 chart. Before his death, he signed a $10 million deal for his third album's release, reported the New York Times, citing three people briefed on the deal. That album may not be released until October.
But he also had a controversial past, with him facing criminal charges from a 2016 domestic violence case. Charges included aggravated assault of his pregnant ex-girlfriend, domestic battery by strangulation, false imprisonment and witness tampering.
This story has been updated to include a comment from the Broward County Sheriff's Office.
Popular in the Community