 Mitch Hurwitz is bringing back the Bluths for "Arrested Development" Season 4 and he's doing his best not to reveal spoilers. However, in a new interview with Vulture, Hurwitz did drop some details about the new season and potential film.

"Because of the nature of the new series -- it's almost an anthology version of the show with each episode focusing on a particular character and where they've been since the family fell apart six years ago -- we didn't really have many of our principal characters together until the twelfth or thirteenth day of shooting," Hurwitz said.
"Arrested Development" ran for three seasons on Fox before getting the axe in 2006. The new season will stream on Netflix -- whether or not all at once is still up in the air according to Hurwitz -- beginning in the spring of 2013 and could be more than 10 episodes, as The Huffington Post previously reported.
"Our initial order is for 10, but the beauty of Netflix is that we theoretically have an opportunity to provide more material for them," Hurwitz said. "We're definitely shooting some special material just for them."
Series star David Cross told Rolling Stone the new season is "really audacious and amazing." "I think a lot of people will miss the work that is involved, the story, the Venn diagrams that are being created, the domino effect that characters have with each other in their various episodes. I know what he's doing, and this has never been done on a TV show like this. This makes 'Lost' look like a Spalding Grey monologue," he said. "You'll have to watch each episode more than once."
"They function as an act one of a movie that we all want to do, but haven't 'sold' yet," Hurwitz told Vulture. "The episodes take the audience through the experiences of the characters since the family "fell apart" and how they're brought together to deal with their new problems. I would give you a hint as to what those problems are, but, really, why rob the fans of being disappointed when they see it on Netflix."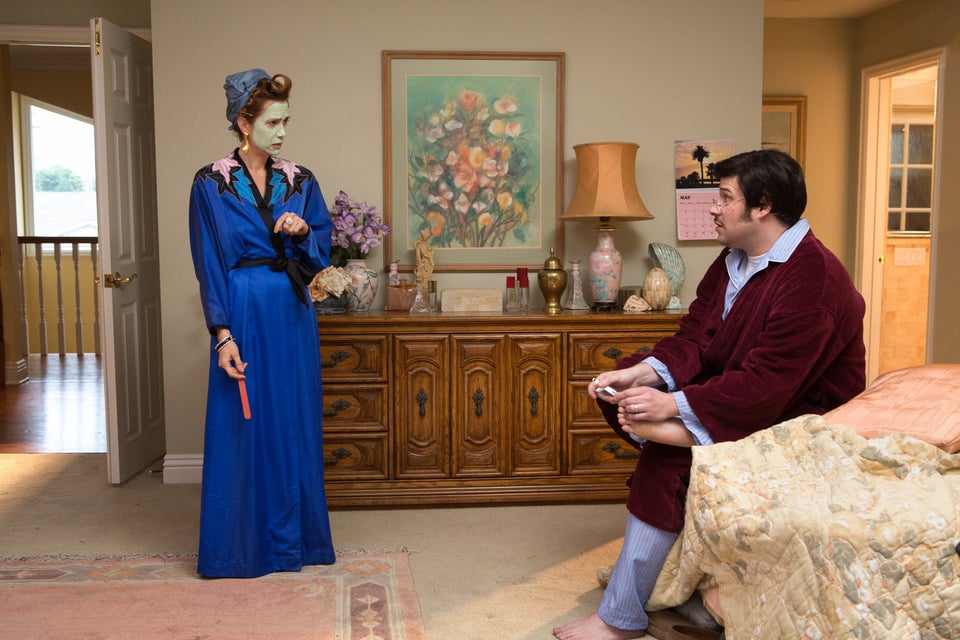 Arrested Development Photos
Popular in the Community