 "Arrested Development" fans are clinging to any details on what's to come in the show's upcoming Season 4 and now, creator Mitch Hurwitz is starting to provide more ... but only in the vaguest and strangest sense.
"We're trying not to do great hits. I'm trying to resist just giving the fans what they know ... Things have gone very badly for them in every way -- sexually, biochemically," Hurwitz told Entertainment Weekly of the quirky Bluth family. "They've destroyed the environment, the environment has destroyed them ... There are a lot of ostriches. I would describe this season of 'Arrested' as being bird-heavy."
Meanwhile, narrator and executive producer Ron Howard has nothing but praise for the "Arrested Development's" fourth season.
"I think it's great and that the writing is great. It's very bold," Howard told HuffPost. "I'm very proud of Mitch [Mitchell Hurwitz]. You know it's not going off into some place that's going to alienate people who love those characters, but it's just going to further enrich their interest in these characters, and the way these characters make us all laugh. I think he's really done something great."
Season 4 of "Arrested Development" will premiere on Netflix in Spring 2013.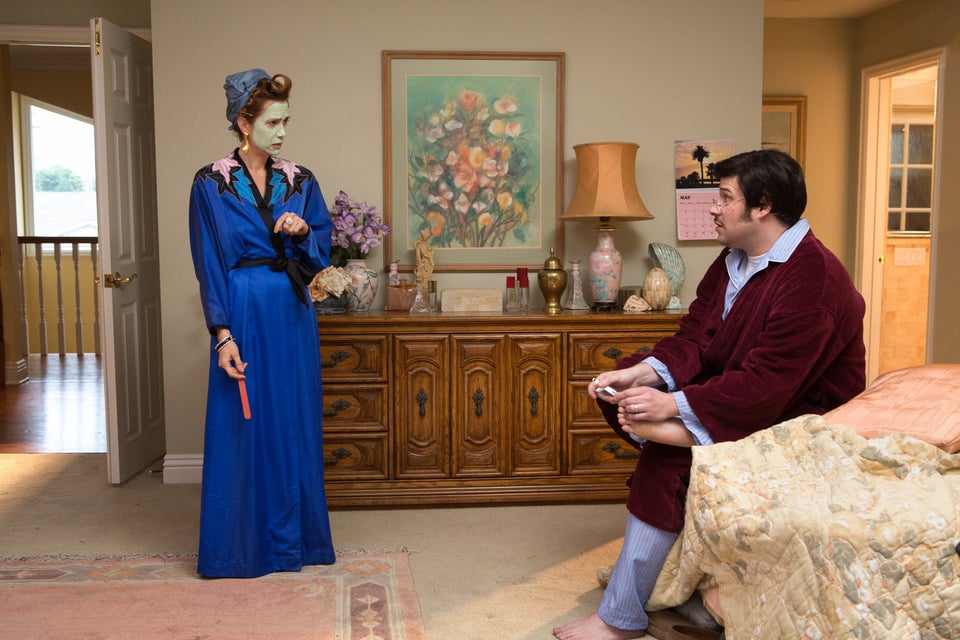 Arrested Development Photos
Popular in the Community