A little over a year ago, I texted my middle school best friend, Donte, that I would be doing a domestic exchange at Morehouse College starting in the fall semester of 2016. The prospect of attending the House didn't feel real until my Uber driver dropped me off in front of the Otis Moss Jr Residential Suites where I met Donte and my other two roommates, Billy and Steve-O.
Morehouse College is a highly ranked, all-male historically Black college (HBCU) notable for educating movers and shakers like Dr. Martin Luther King, Jr. and Samuel L. Jackson. Morehouse alongside other HBCUs such as the all-female Spelman College and neighboring Clark Atlanta University make up the majority of the Atlanta University Center Consortium (AUC).
As high school came to an end in May 2013, I opted to turn down Morehouse's Black identity affirmation and full-tuition scholarship because I believed that attending an HBCU would devastate future employment and that identifying as a Morehouse Man would deem me a respectable Negro. Instead, I attended Vassar College for it's affordability, intellectually rigorous education, and proximity to New York City.
Fast-forward to December 2015: The "things I'm good at" section of my OkCupid profile reads, "I am very good at getting myself out of f**ked up situations." As a predominantly white institution (PWI), Vassar is an arboretum complete with gothic architecture and a man-made lake, tucked away in a suburban corner of Poughkeepsie, N.Y. After five semesters, I needed to get far away from complacent white liberals and surround myself with as many woke Black people as possible.
I made the decision to re-apply to Morehouse after reading a Buzzfeed article featuring Jamal T. Lewis, a 2014 graduate known for disturbing the gendered peace on the hypermasculine campus. When I reached out several months later, the No Fats, No Femmes documentary writer-director suggested joining Morehouse Safe Space. @fatfemme (Lewis's gender pronoun) described Morehouse as "interesting" twice during our brief conversation.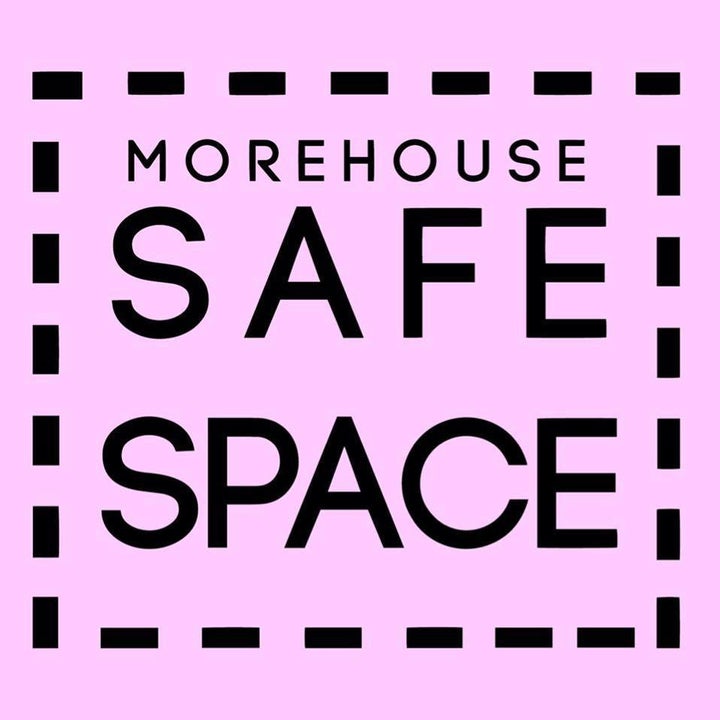 In my first few days on campus, I realized I hadn't seen a single white person. I felt safe in my Blackness but at odds with my (lack of) gender as Morehouse Men are nearly total opposites of my radical queer friends of color in New York. The Morehouse Man adorns himself in eloquent ties, tailored suits, and polished dress shoes, exchanging his locs or afro for employment at Wells Fargo or Goldman Sachs. In this pursuit of communal identity and accomplishment, Morehouse Men are members of a Bible-thumping fraternity fostering a non-negotiable definition of brotherhood.
This non-negotiable definition of brotherhood was not created for people like Ramon Johnson, senior sociology major and president of LGBTQ student organization Morehouse Safe Space. Being taunted by his work-study advisor for his purple acrylic tips, I immediately noticed how the school is unsafe for trans and gender nonconforming students at the college, who often prefer long, flowing sew-ins and Michael Kors handbags over neat fades and leather briefcases.
A week into the semester, another alum introduced me to Ramon in Chivers Dining Hall, the campus cafeteria also known as "The Caf," home of fried chicken Wednesdays and fish Fridays, located in the epicenter of campus along bench-lined, gossip-drenched Brown Street.
Later that week, I signed up for the Safe Space mailing list in the Caf foyer where Ramon felt in his spirit to ask whether I have any video experience. Sharing that I've been editing video for several years, I joined the organization as an Archivist and was booked to tape and edit video for the college's first Queer Solidarity Brunch that upcoming weekend, working alongside Atlanta independent photographer and visual arts consultant Johnnie Kornegay.
It was among my new friends in Safe Space that I learned to discern the various types of Morehouse students and their preferred seating in the Caf. Central seating is occupied by "DL" (downlow) and "straight" men sub-groups that include prominent athletes and preachers' boys on campus. Near the pizzas and burgers are "Trade", known within the Black queer community as masculine gay men. On the very far right, openly queer students commune behind a wall, separated from the majority.
The group closest to the quintessential Morehouse Men are typically DL and straight men but, in reality, this aspiration toward heterosexual excellence is an endless game. Although posters are plastered around campus condemning homophobia, transphobia, and sexual violence (among other isms), these measures have yet to offer protection for queer students, this in tandem with the institution's silence on repealing the infamous anti-womenswear policy, which has significantly affected the openly trans and gender nonconforming students at the college.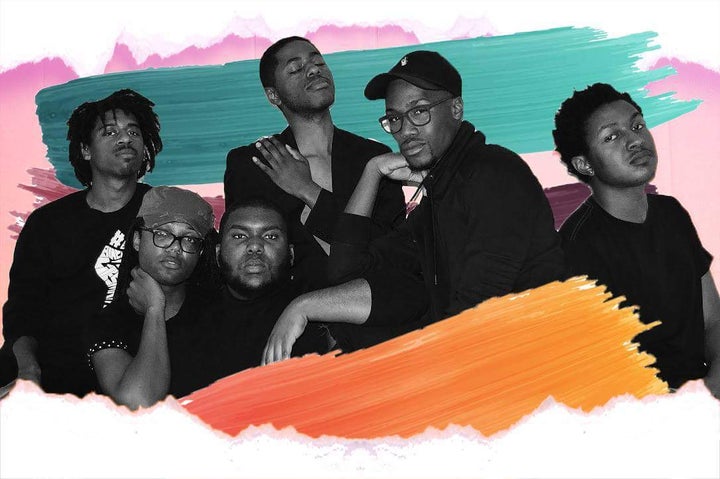 Taking heed to Zora Neale Hurston's words, "if you are silent about your pain, they'll kill you and say you enjoyed it," queer students in the AUC refuse to allow their identity suppression and co-opted liberation to be mistaken with solitude. Safe Space's sister organization at Spelman, Afrekete, pushes for the inclusion of trans students in the school's definition of the "Free Thinking Woman" while being pushed off campus during a late-October student-led campaign supporting the installation of gender neutral bathrooms.
Safe Space in particular is taking new measures to refute silence via multimedia storytelling in our new podcast series, Queertique, in which we hold space for one another and discuss issues that matter to our livelihood. The debut episode discusses Solange's epic album and the seats affording access to healthy options and general well-being to which queers are uninvited. Don't miss this moment.
Popular in the Community