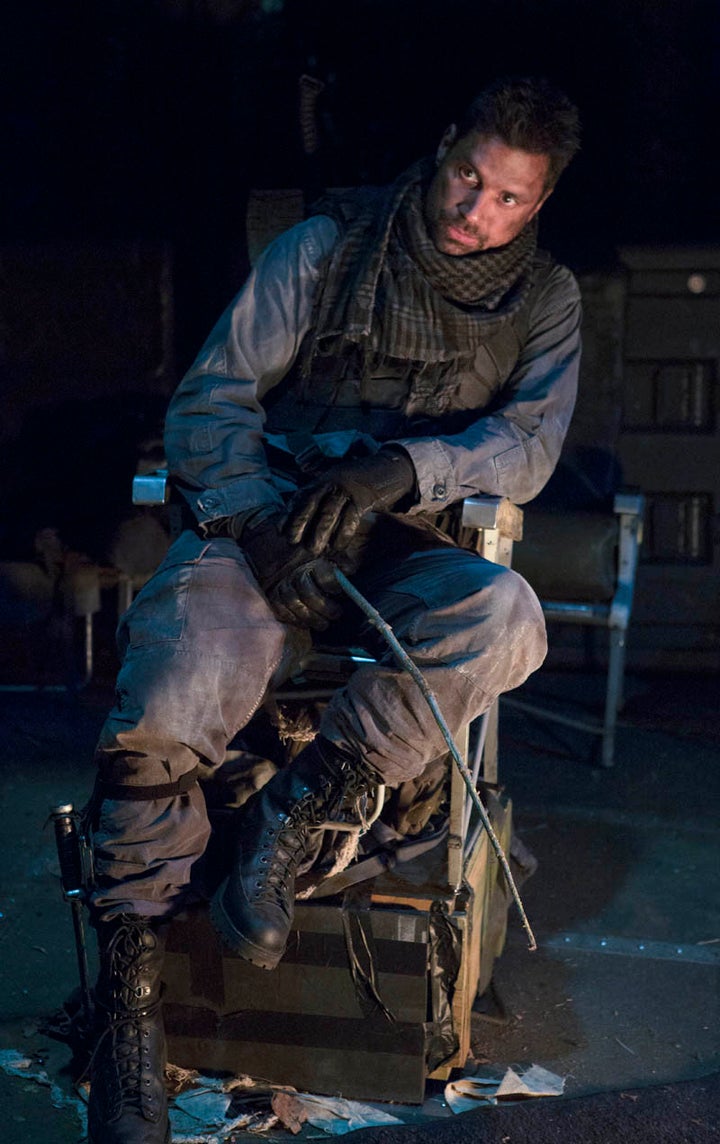 There are few characters in the DC Universe as dangerous as the mercenary known as Deathstroke (a.k.a. Slade Wilson), an unstoppable assassin who has gone up against everyone from Batman to the Justice League (and sometimes won) in the comics, all in service of whoever can afford his skills. We've seen the imposing character in brief fight sequences and silently torturing Oliver (Stephen Amell) during "Arrow's" island flashback scenes, but the February 6 episode, titled "Betrayal," will offer us our first look behind the mask.
Casting someone who could hold his own against Amell in terms of physicality and acting chops was no small feat, so it's no surprise that the series turned to Manu Bennett (who plays the undefeated gladiator Crixus in Starz's "Spartacus") to don Deathstroke's signature black and orange costume.
As first reported by EW, we'll see Slade and Oliver "form an uneasy alliance on the island of Lian Yu" in Episode 13, thanks to flashbacks.
HuffPost TV has three exclusive preview shots of Bennett as Slade Wilson below, along with an episode summary of "Betrayal," which also features "Once Upon a Time" and "The Vampire Diaries" alum David Anders. In addition to his breakout role on "Spartacus" (which begins its final season Fri., Jan. 25, at 9 p.m. EST on Starz), Bennett can also be seen in Peter Jackson's "Hobbit" franchise as orc leader Azog.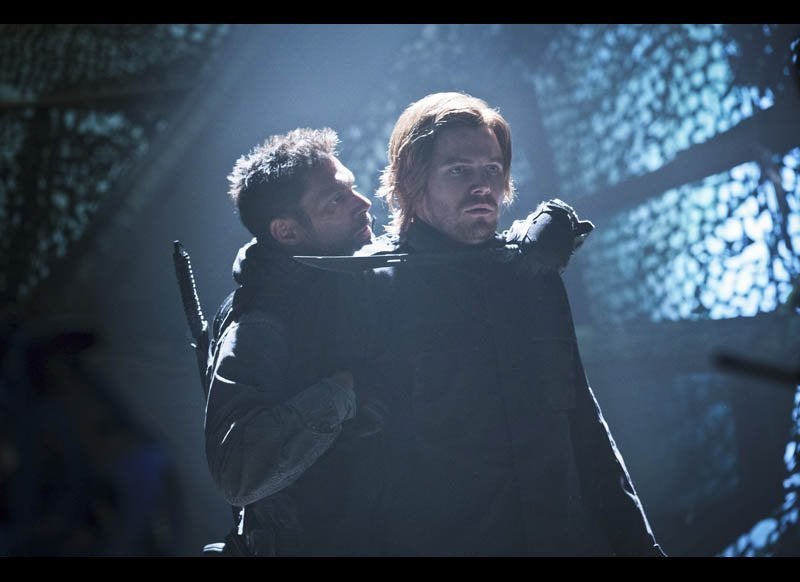 Manu Bennett As Deathstroke
"Betrayal": Cyrus Vanch (Anders), a nefarious criminal, is recently released from prison and intends to re-secure his position as leader of the underworld. His first step is to take down his biggest opponent in the city –- Arrow (Amell). Meanwhile, Oliver shows Moira (Susanna Thompson) his father's notebook and questions her about the names on the list. Thea (Willa Holland) is miserable as she starts her internship with Laurel (Katie Cassidy) at the legal aid office and Detective Lance (Paul Blackthorne) makes a deadly mistake that puts Laurel in the crosshairs of Vanch. David Ramsey and Colin Donnell also star. Guy Bee directed the episode written by Lana Cho & Beth Schwartz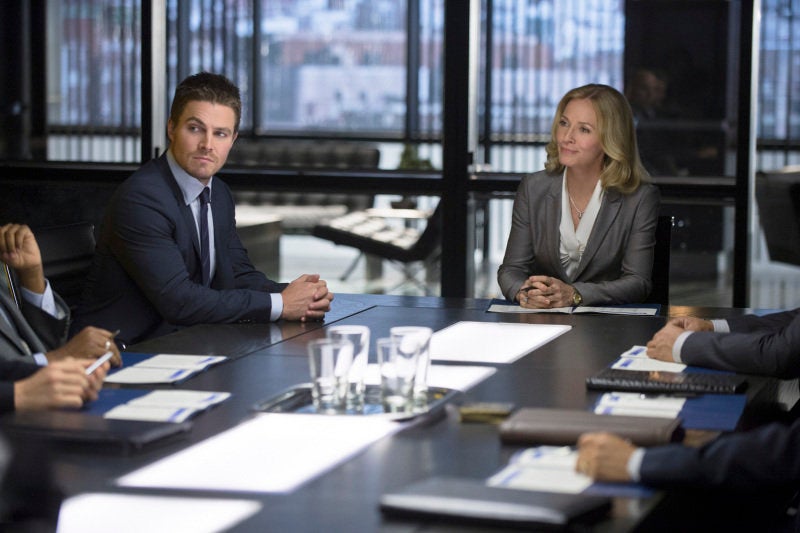 Arrow
Are you excited to see Bennett on "Arrow"? Do you think Deathstroke can truly be trusted? Weigh in below!
"Arrow" airs Wednesdays at 8 p.m. EST on The CW.
Related
Popular in the Community