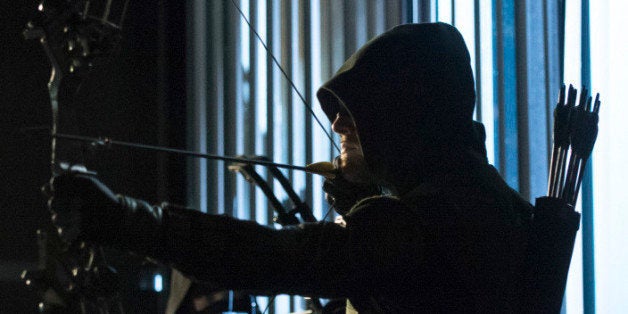 If you've never seen "Arrow" before, you can read the first part of my assessment of the CW show without being spoiled on anything.
It's pretty simple: "Arrow," which aired its Season 2 finale Wednesday, isn't just the best show on the CW network. "Arrow" isn't just one of the best dramas on broadcast network television. "Arrow" is one of the best shows on TV, period.
I've made pronouncements like that before only to have the show in question fall off a cliff or otherwise suffer a noticeable decline in quality the next season. (Sorry about that.) Yet I'm not too nervous about heaping praise on "Arrow," given the trajectory the show has been on for two full seasons now. It may or may not improve further in Season 3, but if it stays at its Season 2 level, I'll be mighty happy indeed.
If I ran a TV studio or network and had any action or adventure-themed dramas in my stable, I'd be trying very hard to poach as many of "Arrow's" directors as I could. And though it has some competition from Cinemax's "Banshee" in the fisticuffs arena, I feel especially confident in stating that "Arrow" has, hands down, the finest stunt team in the business. The show's taut, agile direction and the willingness of the stunt team and the cast to put themselves through demanding yet balletic paces is a one-two punch that has made much of "Arrow" a treat to watch. It's not a spoiler to say that the way the League of Assassins was integrated into the season finale -- especially in an epic boardroom scene -- was distinctly badass.
Speaking of "Arrow's" directors, you'd have to travel to AMC, FX or HBO to find a show with such consistently terrific composition and such firm control of color and shadow. You could take a dozen screen shots images from any Season 2 hour and come up with a pretty cool photo portfolio. But little about "Arrow" is static: The camera glides and swoops through the big set pieces and creates a sense of elegant, eager anticipation. There are a lot of superhero movies -- 2013's "The Wolverine" is just one example -- that are directed with less panache than "Arrow's" pulse-pounding Season 2 finale (and it's worth pointing out that the show costs a fraction of most cable and broadcast hours).
But you know what? The action and the visuals aren't the best part of the show. The best part of "Arrow's" evolution has been the way it has carefully built up the world of Starling City and judiciously raised the stakes and created realistic conflicts for its characters, whether they wear superhero masks or not. Three moments from the finale stand out for me and serve as handy guides to why this show has ascended into the top tier of my TV-favorites list.
I'll get to those in a moment, but first, here's an "Arrow" catch-up guide for those who want to sample the show. If you want to watch all of Season 1, I wouldn't recommend against it -- the full season would give you the greatest possible context and history for where the characters traveled in Season 2.
But if your time is limited, you could go with these Season 1 outings: "Pilot," "Muse of Fire," "Vendetta," "Year's End," "Dead to Rights," "Salvation," "The Undertaking," "Darkness on the Edge of Town" and "Sacrifice."
As for Season 2, I wouldn't miss an episode. Really. (By the way, all of Season 1 is on Netflix in the U.S., and Season 2 will arrive there before Season 3 begins on the CW this fall, however no date for the second season's arrival has been set, according to a Netflix spokesperson.)
All right, it's time for newbies to check out: For those who have seen the Season 2 finale, the rest of this post is for you.
Here are my three favorite moments from the Season 2 finale and why they stand out for me:
1. Oliver's army. When Oliver/The Arrow strode through that tunnel with the army he had assembled, it was a thrilling moment. The epic visual wasn't just an exciting prelude to the battle to come, it represented everything that Team Arrow had built over the past two years. What makes "Arrow" such a valuable and emotionally engaging superhero tale is that every single step of Oliver's journey has been hard. It hasn't been unrelentingly bleak or depressing (thank God for the show's occasional displays of sly wit), but for a long time there, it was damned difficult for Oliver to even admit he needed help of any kind. He came back from the island an angry, damaged, lonely man, and "Arrow" tells the story of his transformation into not just a superhero but into a mature adult who is more able to process and learn from the difficult experiences he's been through. He's certainly not done growing and grieving, not by a long shot. "City of Blood" was an excellent exploration of Oliver's stunned grief after his mother's death: Stephen Amell, who's grown enormously as an actor, did a fine job of portraying Oliver's feelings of futility and despair. Seriously, I don't think the Amell of two years ago would have been able to find all the nuances and colors he brought to "City of Blood" (or to the finale's Oliver-Felicity scenes, holy moly).
Even though Oliver's personal and crime-fighting successes have been incremental, and even though he and Team Arrow have faced many setbacks, they persist. Despite their doubts and pain, despite their differences, they all came together, that ad hoc army became an extension of Oliver's will. And, thanks to a choice he'd made, they didn't kill anyone (well, not in that scene). It wasn't just an exciting moment, it represented the culmination of a crucial moral choice.
2. Oliver-Felicity at the Queen mansion. There's nothing the "Arrow" writers love more than torturing "Olicity" shippers, a situation I don't expect to change any time soon. I hasten to add that I find the duo's dynamic not just enjoyable but realistic. A friend asked me last night if I thought the Oliver-Felicity scene -- which was later revealed as part of a subterfuge meant to fool Slade Wilson -- was "cheap or fun," and here's how I answered: "I was okay with the Olicity twist. I think they do love each other, maybe to some degree in a romantic way. But they both realize it's not a great idea to get involved right now because they need each other in many non-romantic ways. A romance could not only jeopardize those other aspects of their relationship, a failed romance could mean they would fail this city. And neither one is prepared to let their loved ones or their city down."
So who knows? I kind of doubt that Oliver is the kind of guy who is ever going to find lasting love -- he's got a lot of other priorities, and he has a lot of proof that those close to him are often in grave danger. In any event, the mansion scene was wonderfully poignant and beautifully acted by Amell and Emily Bett Rickards, and the second scene between them on the beach was a nicely calibrated acknowledgement of the complexity of the characters' bond. The fact that, as Felicity had urged, Oliver had out-thought Slade rather than killing him had to have only deepened their relationship. But it also had to hurt to have those words -- "I love you" -- spoken out loud but as something of a fiction, even as the means to a laudable end. Both characters' faces reflected that restrained turbulence.
As I've written in the past, what I want most in any season of "Arrow" is a lot of interplay among the core team (Felicity, Diggle and Oliver) -- I can't get enough of it. It's worth noting that Felicity has feelings for Barry Allen, star of the new CW "Flash" series, but I can't imagine "Arrow" without her, so Rickards better get used to traveling between the sets of those two shows. (Note to Team "Arrow": Check with the "Orphan Black" folks about cloning Rickards.)
3. The fight between Slade Wilson and Oliver Queen, which intercut between the two men's past and present, was a triumph of direction, kinetic action and editing (I loved how certain movements began in one timeline and were followed through in the other). The whole thing came down to a choice: Would Oliver give in to Slade's taunting and kill him? Had Oliver truly changed since he was on the island? Sometimes the island sequences leave me a little cold, but in this instance, the contrast between the Oliver of the past and the present could not have been more clear and urgent.
And as I said of "Marvel's Agents of S.H.I.E.L.D." the other day, shows of this nature are often only as good as their villains, and Manu Bennett has been terrific as the quietly maniacal Slade Wilson. His rage and controlled obsession gave the second half of the season a great deal of focus and drive, and while I don't want Season 3 to be a repeat of the arc we just saw, it'll be a challenge for the show to come up with a bad guy who presents such a charismatic and personal challenge to Oliver.
But I'm fairly confident that something good will be on tap next year. After all, the show took problem characters like Thea and Laurel and made them much more integral parts of the show. It gave us a large array solid supporting and recurring characters, the most important of which were the excellent Sara (Caity Lotz), Diggle (David Ramsey), Roy (Colton Haynes) and Detective Lance (Paul Blackthorne). At times this season, the Lance patriarch had seemed a bit superfluous but he certainly was not in the battle of Starling City, and I hope he gets more to do next season. "Arrow" also gave meaning to the death to Tommy (whose reappearance was a Season 2 highlight) and it crafted a valiant exit for Moira, whose absence hangs over her children like a dark cloud.
This battle was won, but it's too soon to say whether Oliver Queen has failed his city. It's pretty clear, however, that "Arrow" has hit its target.
Ryan McGee and I discussed all things "Arrow" in this week's Talking TV podcast. You can find the "Arrow" podcast here, on iTunes and below.
Related
Before You Go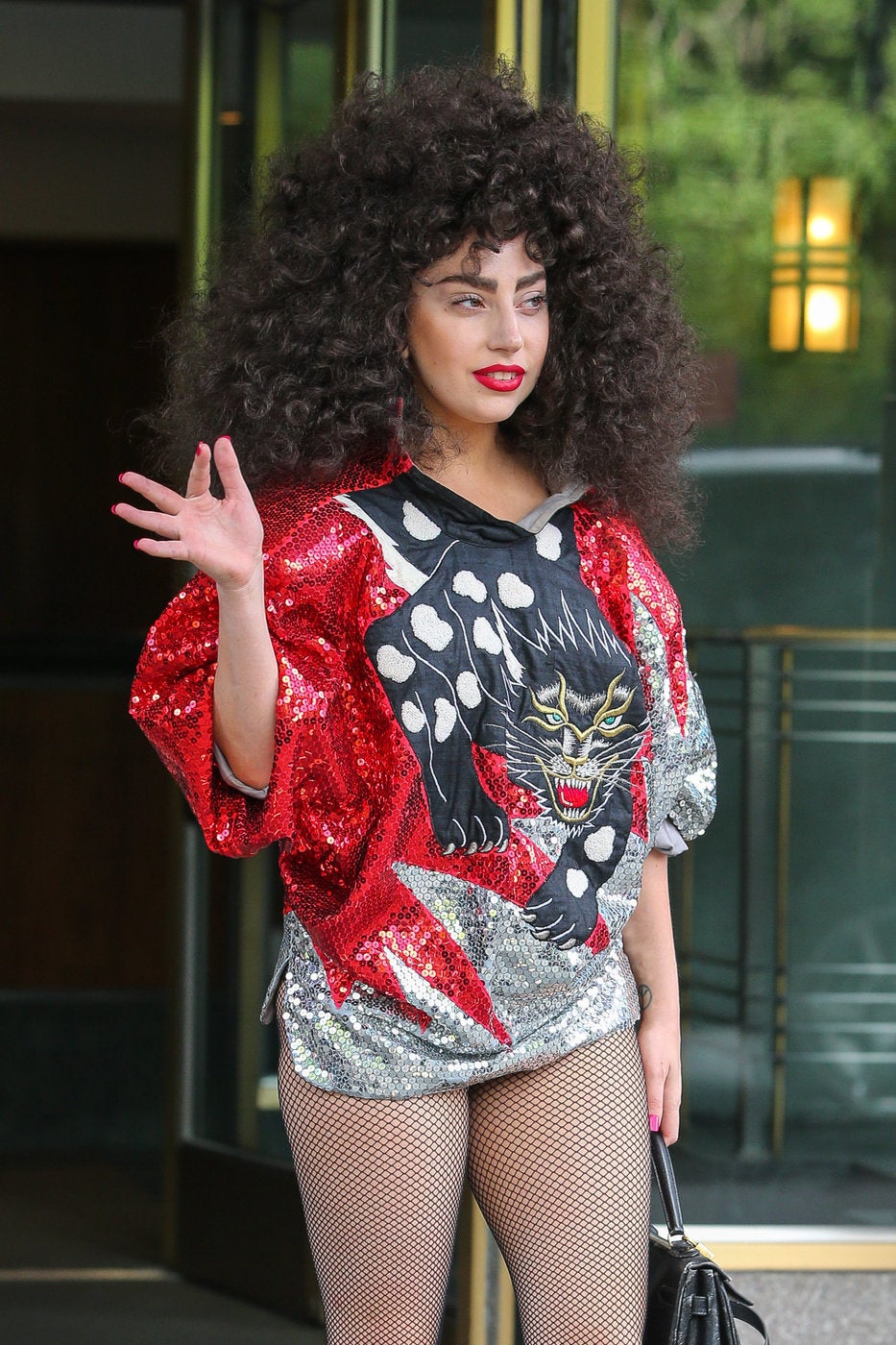 Celebrity News & Photos