If you watched the first episode of "Arrow" on Wednesday (8 p.m. ET on The CW), you witnessed a staple of the superhero genre -- the training sequence that shows just how badass the lead character is.
One part of that sequence prompted a lot of chatter as soon as TV writers first saw the pilot over the summer: The so-called "salmon ladder" scene above.
The "salmon ladder" stunt, in which star Stephen Amell hoists himself up a series of metal rungs holding a long bar that one hopes is unbreakable, actually derives from the actor's real-life training regimen. The director of the first episode, David Nutter, got wind of the fact that Amell could do this crazy/weird stunt (which clearly leads to serious abs), and decided to put it in the pilot.
According to executive producer Marc Guggenheim, "It's one of the most talked about moments in the pilot." And not that climbing that ladder looks easy, but it's really, really not. "I tried the salmon ladder on set and ... the result was not pretty," he added.

But Amell's hardcore training regime has apparently paid off, because he did the salmon ladder bit without any assistance from the show's stunt team.
"People assuming I'm on a harness," Amell said, but he noted that he tries to go without harnesses whenever possible so that the directors have more leeway in how they shoot the show. In the second episode, for example, there's a rope-climbing bit in which he's not attached to anything.
"What we ended up doing was the most impractical way possible for me to climb a rope," Amell said. "I don't think anyone would ever climb a rope that way, but in terms of the camera, I think it worked out pretty well." (It's a good thing Amell isn't afraid of heights, though he does say that he's "uneasy when it comes to balconies.")
Being the lead in a TV series, especially one as action-oriented as "Arrow," means that Amell has very little downtime these days. Most nights, he's in bed by 11 p.m. and "eight hours later, 80 percent of the bed is immaculate because I haven't moved a muscle," he said.
Amell won't have much downtime going forward, given that the show's creative staff and stunt teams are always trying to come up with inventive action sequences, some of which are set in Star City and some of which take place in the abandoned foundry in which his character, Oliver Queen, trains.
"In Episode 2, Oliver does this amazingly cool Salvadorian Sinawali drill with machetes, and in Episode 6 he does a kali drill that's pretty awesome. And in Episode 3, we have Oliver parkouring up a wall," Guggenheim said. The stunt team is "coming up with action sequences on a scale that I've never seen on TV before."
Though Amell enjoys the action-hero stuff as much as the next gung-ho actor, he said the more dramatic scenes are often his favorite ones. When his character, wealthy playboy Oliver Queen, returned from the barren island where he was stranded for five years after a shipwreck, he's a changed man. but he keeps that fact a closely guarded secret. To the world, Queen plays the part of a party-loving rich guy, but by night, he's a crime-fighting vigilante who wields the title weapon with Katniss-level accuracy.
Oliver also has to contend with radically shifted relationships among his friends and families who thought him dead and who don't know the secrets of his recent past, which will continue to be played out through a series of flashbacks to the island. The energy and competence with which all those stories were told in the pilot led me to name "Arrow" one of the four most promising new fall dramas.
Playing the character's secretive, complicated side is one of the most fulfilling parts of the job, the actor said.
"The most interesting part for me are the scenes where I'm not on the island -- it's the family stuff. I like the dinner scene [in the pilot]," he said. "If those elements aren't believable, if those don't suck people in, then why is anybody going to care about the action stuff? That's putting the cart before the horse."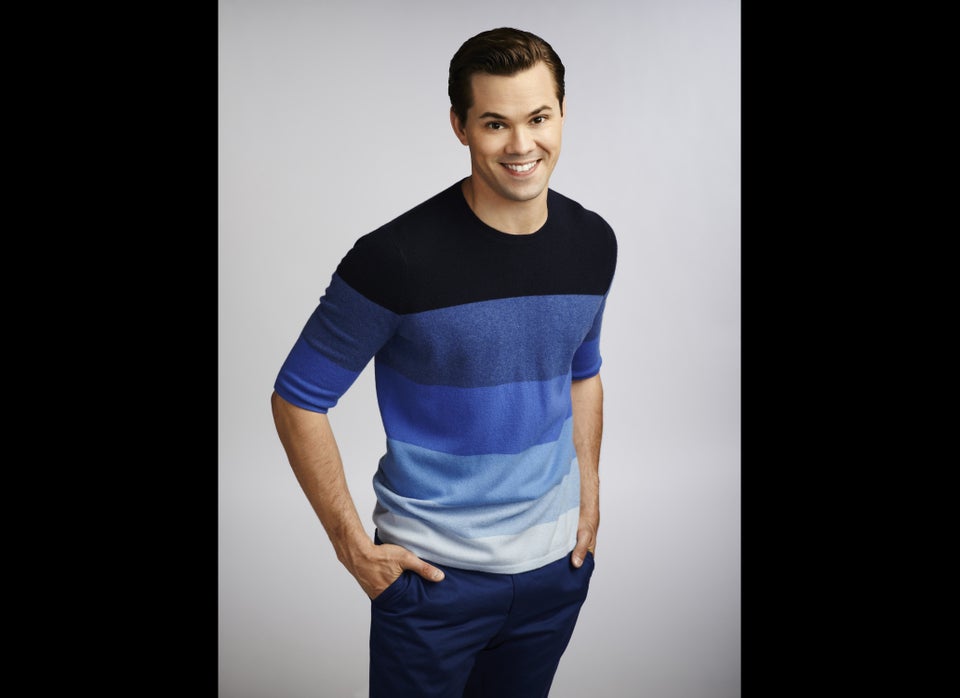 Fall TV: Fresh Faces
Related
Popular in the Community