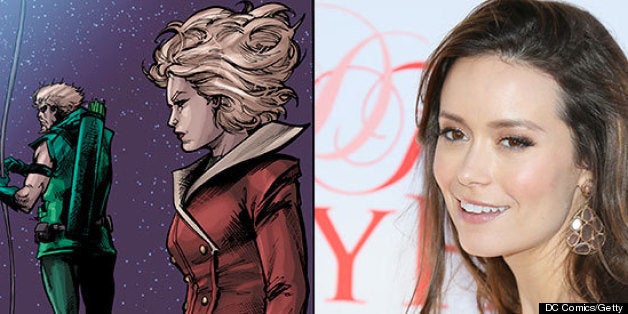 Genre goddess Summer Glau will join "Arrow" Season 2 in the recurring role of Isabel Rochev, The Huffington Post has learned.
Isabel is described as the enigmatically beautiful and professionally dangerous Vice President of Acquisitions of Stellmoor International, a company looking to take over Queen Consolidated. Eagle-eyed "Arrow" viewers will note that last season, Isabel's name appeared on Robert Queen's list of corrupt individuals who have failed Starling City.
In comics canon, Isabel fell in love with Robert Queen (Jamey Sheridan) after he came to her village in Siberia, and later became the CEO of Queen Industries under the pretense of restoring the disgraced company to its former glory. Naturally, in typically villainous fashion, she also wanted to kill Robert's true heir, Oliver Queen (Stephen Amell), in the process.
Since this is "Arrow," expect the writers to surprise us with a suitably original take on the established character. Whatever they come up with, we're betting that Oliver and his vigilante alter-ego won't be too pleased about Isabel's takeover plan.
Glau earned the loyalty of geeks everywhere through roles on "Firefly," "Terminator: The Sarah Connor Chronicles," "Dollhouse" and "Alphas," to name a few, and has previous experience with the DC Comics universe after voicing Supergirl in the animated movie "Superman/Batman: Apocalypse."
What do you think of Summer Glau's casting? Are you looking forward to Season 2? Weigh in below!