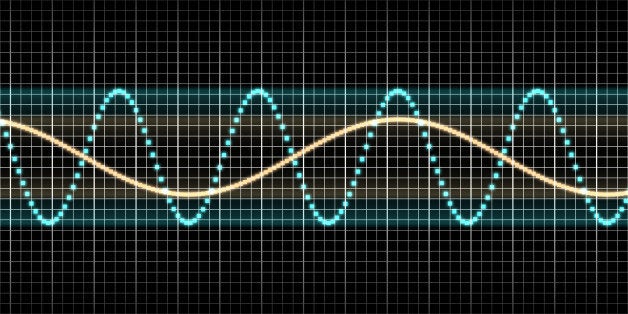 Last week, I had a chance to talk about the intersections of music and activism with André Cymone. André is Prince's childhood friend and original bass player. He later went on to build a musical career as a songwriter and producer. In his recent work, André is working to revive a rich American tradition of socially conscious music. We discussed ways we could all could use our creativity and talents to improve our communities and country
Start with your own story.
When I asked André why he does what he does as an artist and activist, he turned to his life history and that of his family. Talking about "art and activism" in the context of civil rights and social justice can be a big and abstract topic, but André grounded things in his own lived experience. He grew up in Minneapolis in a family of six children at a time when the black community was mobilizing for equal civil rights. His brother fought in Vietnam. His mother was a housekeeper who put herself through school, became a social worker, and was able to move the family to a better neighborhood. For André, music became a way of finding a voice and strengthening social connection.
I learned from our conversation that biographical details matter. As artists or activists trying inspire action and incite action, our own personal stories explains the "why" behind what we do. It helps to situate the abstractly political into the concretely personal. It helps us relate with others in our communities, and others that we are trying to reach. A movement starts with a personal story.
Be an 'Artist' that challenges people (rather than just an 'Entertainer')
"Maybe it started with Elvis. He started out as being Elvis the artist and being kind of daring and risky, but when he put on that rhinestone suit, he became Elvis entertainer. That changed the way people looked at music, artist, and all of that. People started just going after the entertainment factor. People don't want to hear songs about trouble and strife, they just want to drive to work and be happy."
But some people want to be challenged. They want to hear the truth. They want to hear 'art' as opposed to 'entertainment.'
We also talked about artists like John Lennon, who started out an entertainer (a good one at that) in the original boyband, the Beatles, and later transformed himself into an "artist" and an activist to speak out for peace and against the Vietnam War. The world still needs artists to step up to the plate, now more than ever.
Use your gift and be a conduit
"The hope is in people like you. We all have a role in making the world we want to pass on to the next generation. My gift is storytelling and songwriting. It's up to people like me to step up and do what you were put here for. Music is a healing thing. Music is a spiritual thing."
Sometimes, realizing one's role in the world means being a conduit for something greater than ourselves. It means surrendering to some higher force and inspiration, reinterpreting somebody else's story and struggle, and just letting go of the ego.
"If you are an artist and you have a gift, you will write songs that you didn't really write, because you are just the conduit. This happens to me and to other artists that I know all the time. You will write a song and then say, 'I never meant to write that song, but before I noticed it was done, music, words, everything. Take the pain and suffering from the world and turn it into music or art. Take other people's stories and struggles and elevate those stories."

We all have an individual gift that we can put forth. What is yours?
"Vote. Make a difference. If you don't vote, you don't count."
Cymone has been devoting his time to encouraging eligible voters to register and vote. I got to preview his upbeat new track called "Vote," which sounds like a cross between early Prince and School House Rock.
While art and technology has opened up many new channels to organize, to participate, and to make change, there are still some old-school forms of political power that we must not forget about. So if you are eligible, register to vote, and show up on election day.
Here are some online resources to help you register and vote:
Related
Popular in the Community