It seems that we are in an era of powerful emotion whether we like it or not. I feel it all around me, everyday. Many days it overwhelms me and I feel anxious and almost tearful for no apparent reason -- yet we all know very well there are many reasons for feeling this way.
Within the last few years, I've been sensing some burgeoning form of expression in painting -- not in a visual sense per se, not in terms of a look -- but in terms of the depth of a need to express, to be seen and heard for both one's emotions and ideas.
This is not a piece on the validity of painting, dead or alive in 2010, rather I want to reflect here on things I respond to as a painter, who has maintained the rigor of a continuous studio practice for the last 30 years.
Any painter active today understands the gravity of New York's Abstract Expressionist school of the 1950's -- an appropriate expression for the ethos of that era. That's not where I'm going with this discussion.
The painting I'm thinking of doesn't look like Abstract Expressionism -- no large, gooey, non-representational paintings (pick any color) with lots of brush stokes, collage elements and handprints. No, I'm thinking of something more internally resonant, a more cryptic, personal narrative designed for a larger audience than simply the artist themselves. It was suggested that a more appropriate term might be something like emotive or emotive narrative. I agree.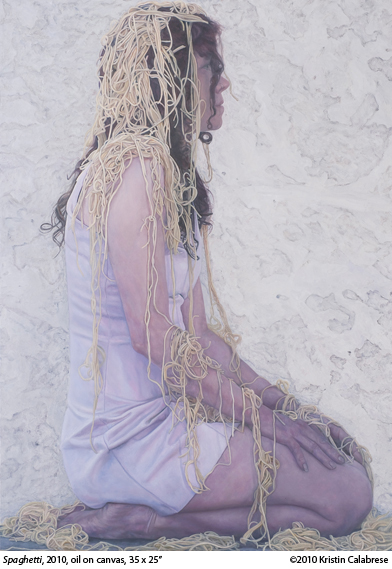 Kristin Calabrese's sublime painting is the best example I can think of to clarify what I mean by emotive or expressive. Her paintings continue to capture my attention. In addition to being an exceptional paint-handler, I find her work to be deeply emotive and based in some form of personal narrative, one that has a far greater reach than I, me, mine. Certainly, the subjects are personal ones that set the stage for our introduction to Kristin but what grabs me even more so is the tenderness with which she paints -- the sheer sensitivity of touch that personalizes her chosen scenarios. I've been to her studio many times. I've closely examined her paintings, some large, sometimes small. Her touch -- the immediate yet controlled vehicle by which she records an emotional relationship to her subject -- is extraordinary. The truth is I feel her, I can actually sense her presence in her work. You can like what you're seeing and feeling, or not, but if you pay attention you will not walk away unaffected by the experience of her work.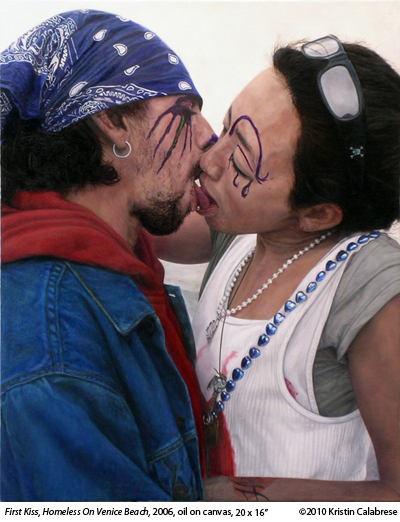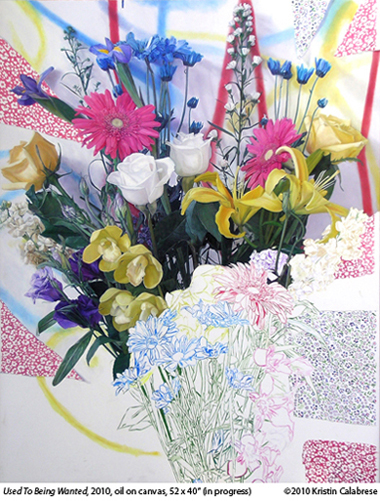 Music never gets a bad rap for evoking emotions and so why should painting? If we are paying attention at this moment in time -- and not in search of distraction -- we all feel it. We feel the anticipation of consequence, our consequence -- and the sort of painting I'm describing helps us feel it to our core. We may not know what to call it but we can surely feel it and I think that's all that matters right now, before taking the next step.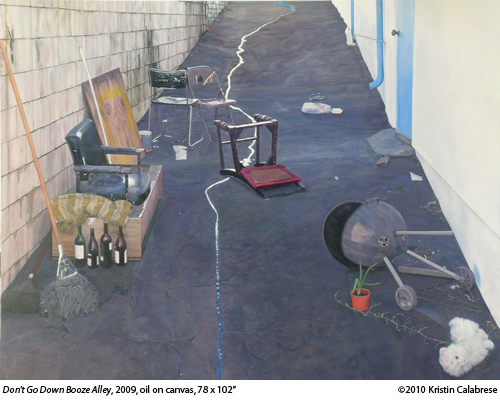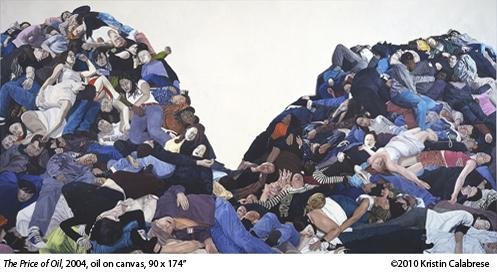 Popular in the Community