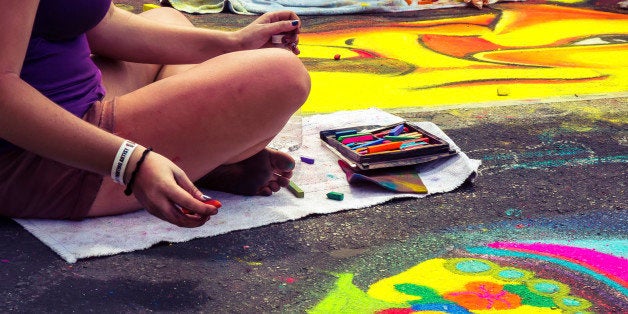 Has art class always been the best part of your day? Have you always been the standout of your high school concerts and plays? Then you might want to consider foregoing the typical college route and go to an art or music school. Going to an art or music institute is the perfect way to turn what you may now only consider to be a hobby into an actual career (it's not just for Hilary Duff in "Raise Your Voice"!). Intrigued? You should be! Read on, because HC has the inside scoop from collegiettes who made the decision to pursue the arts full time at their unique schools.
1. What is an art or music school?
You've probably heard of renowned institutions like The Juilliard School, Mannes College of Music, Rhode Island School of Design and Berklee College of Music. But what makes these different than any other college?
An art or music school has a specific focus on training its students for a career in the creative arts. Most of these schools don't include general disciplines (gen eds). Students who attend these schools have a very specific artistic career goal in mind and are dedicated to those goals, just as you would be if you went to a culinary school to specialize in the culinary arts.
"The major difference between the two types of schools lies in the community," says Lucy King, Associate Director of Admissions at RISD. "Because every student is an artist or designer, a level of collaboration and understanding exists between our students that might not be found at a traditional college."
Collegiettes at art and music schools study the histories of their respective crafts. Music students focus heavily on researching and performing music, and art students can become experts in subjects such as painting, sculpting, photography, graphic design or illustration.
2. Who should go to a music or art school?
Lucy says when it comes to who should attend one of these schools, it's all about dedication.
"Our students are intelligent critical thinkers who are passionate about art and design," says Lucy. "The type of student who does well at RISD is the student who is dedicated to their studio work and curious about the world around them."
Collegiettes also have input about who should go to one of these schools. "Someone who knows exactly what they want to do," says Cassie, a freshman at Columbia College Chicago in the Theatre BFA Directing Program. "At most arts schools, you audition or interview for a specific program and basically have to stay in that program until you graduate. My school isn't like that; you are allowed to move around to different departments and majors, but you still have to be very dedicated to your craft in order to get the most out of it."
Attending a music or art school is for students who have a precise goal and know exactly what their dream career is. A collegiette needs to have her future mapped out, because there isn't much wiggle room in terms of classes. Programs are rigorous and specific, so it's important to enter school knowing exactly what you want out of your education. Liz, a junior majoring in illustration at the Rhode Island School of Design (RISD), agrees.
"The arts have to be a top priority in your life," Liz says. "People who flounder in art schools usually only have half their heart in their work. Those who succeed are committed to the fact that although a career in the arts might not pay as well or have as many job opportunities as others, [art] is still an important facet of life everywhere and it's okay to want to be a part of that… You have to have tough skin when it comes to the arts."
Unlike most schools, auditions and prior experience are a vital part of the admissions process. "Music schools usually require an additional audition, and for art school, a portfolio might be submitted as well as the normal application of essays and recommendation[s]," explains Tessa, a junior majoring in music therapy at the Berklee College of Music. "Because of this, experience in your craft is required before attending, unlike most majors, where a high school education will suffice."
Most collegiettes at an art and design college or music conservatory say that having confidence in their artistic work and the drive to sell themselves to future employers are top characteristics in their school's student body.
"In the arts, you can't slack off," says Liz. "Everything has a deadline, and every skill needs to stay sharp. You're a creative athlete. And you need to know how to present yourself, your work and your skills."
Related
Before You Go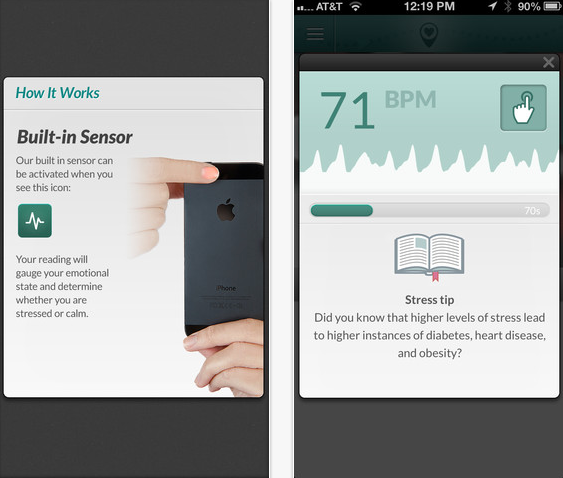 10 De-stressing Apps
Popular in the Community