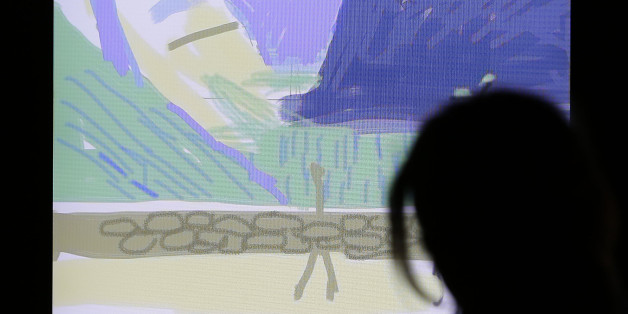 Mobile devices like iPads and Androids have transformed the way we experience boredom. No longer is a wayward commuter forced to play Snake or Tetris, occupying themselves in a hardly satisfying, and utterly pixelated virtual reality. The tablet or smart phone-wielding travelers can now immerse themselves in an entire library of art and culture-related distractions, finding solace in everything from a Vincent van Gogh game to a digital version of the Louvre.
Just this week, the Metropolitan Museum of Art, a 140-year-old cultural stalwart of New York City, went the way of the future and introduced an iPhone app. Described as "exceedingly simple and modest" by Forbes, the move to make art more accessible is something we can't help but love. So, in the spirit of the Met's 21st century attitude, we've put together a list of mobile museums and art-honoring programs that will spark creativity in your everyday life.
Behold, 18 apps every creative and artist type should download now:
1. Artsy: The Pandora of Classic and Contemporary Art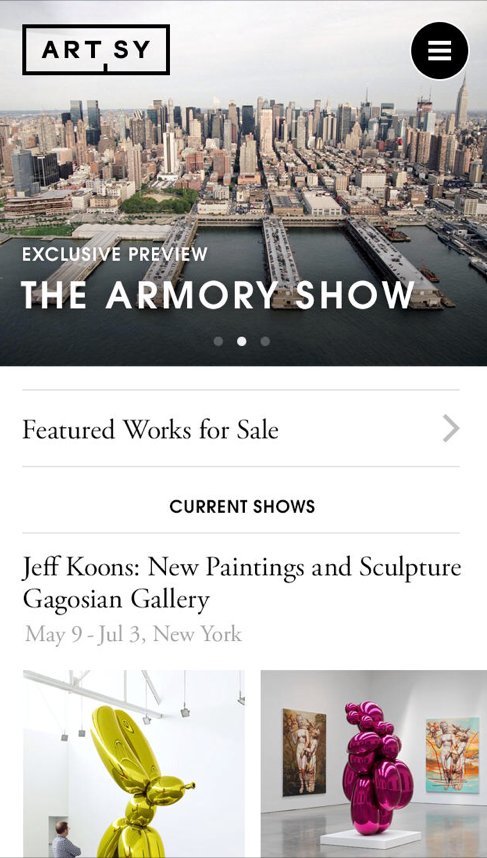 This app is for exploration. Pegged as "the art world in your pocket," it allows you access to images, collections and playlist-esque groupings of art. Similar to music sharing programs, you can search by artist or keywords -- which means, it's a great resource for finding new art and artists to ogle and share with your friends. The app has been called, on more than one occasion, the Pandora of art.
Free? Yes.
2. Brushes: Mobile Painting App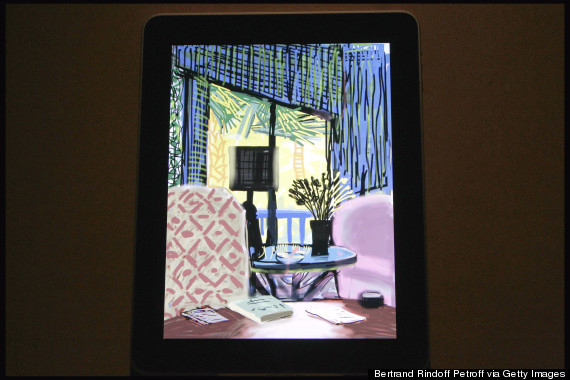 View of atmosphere at Exhibition Opening Of David Hockney 'Fleurs Fraiches' Drawings On Iphone And iPad At Foundation Pierre Berge And Yves Saint-Laurent In Paris. (Photo by Bertrand Rindoff Petroff/Getty Images)
Want to paint like David Hockney? Correction: Want to create iPad art like Mr. Hockney? Brushes is your go-to. With a stylus in particular, this app can be your mobile easel and palette, allowing you to channel Bob Ross on the subway or in a waiting room. "He thinks it's a new medium and that it's here to stay," de Young deputy director Richard Benefield explained of Hockney and his interest in the future of iPad art.
Free? Yes.
3. The "Touch Van Gogh" App: The Perfect, Tablet-Size Tribute to Impressionism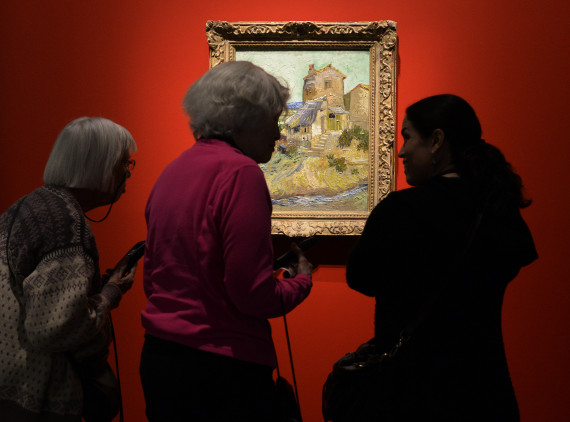 The Denver Art Museum's exhibition, "Modern Masters: 20th Century Icons from the Albright-Knox Art Gallery." (Denver Post Photo by Cyrus McCrimmon)
"Don't Touch the Art" is the catch-phrase of most museum docents, who ward off hungry art admirers eager to be as close as possible to masterpieces. Well, Touch Van Gogh, lets you put your fingers on Vincent van Gogh's storied works -- if you count digitally thumbing through years of paintings on an iPad touching. Most people know that van Gogh had a strange and interesting history behind his paintings, so this app allows you to unlock the secrets behind his famously dreamy works.
Free? Yes.
4. Typendium: The Pocket Guide to Typography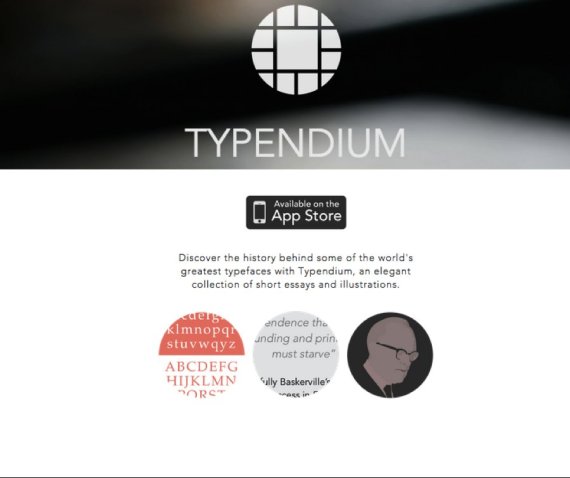 If nerding out over the backstories of some of the world's best typefaces is your cup of tea, then Typendium is a must-download. Typography lover's: this is your pocket bible.
Free? Yes.
5. Miranda July's App "Somebody": A Performance Art Piece/App!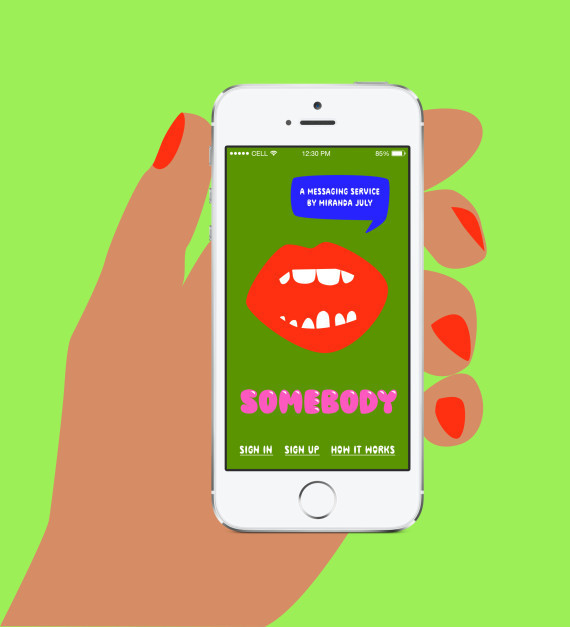 "Texting is tacky. Calling is awkward. Email is old." So says "Somebody," artist and filmmaker Miranda July's art initiative/app. Blurring the line between digital and IRL connectivity, the app provides a human surrogate (yeah, like the "Arrested Development" character) who will deliver your text message to your friend, face-to-face. Read more about it here.
Free? You bet.
6. Field: The App That Transforms Your Photos Into Sound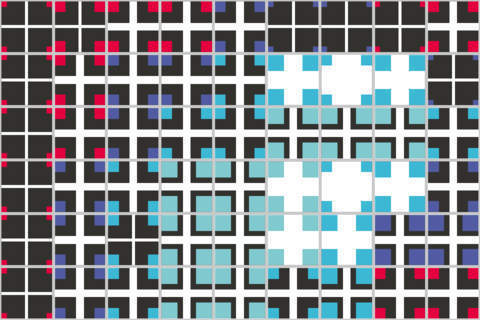 This app "reacts to light and colors in the environment," translating photographs taken with an iPhone or iPad camera into tones, sounds, and geometrical patterns. If you're a fan of concrete art, op art, or kinetic art, this is a mobile application for you.
Free? Nope. It's $1.99.
7. Geo Street Art: A Map App for Street Art Enthusiasts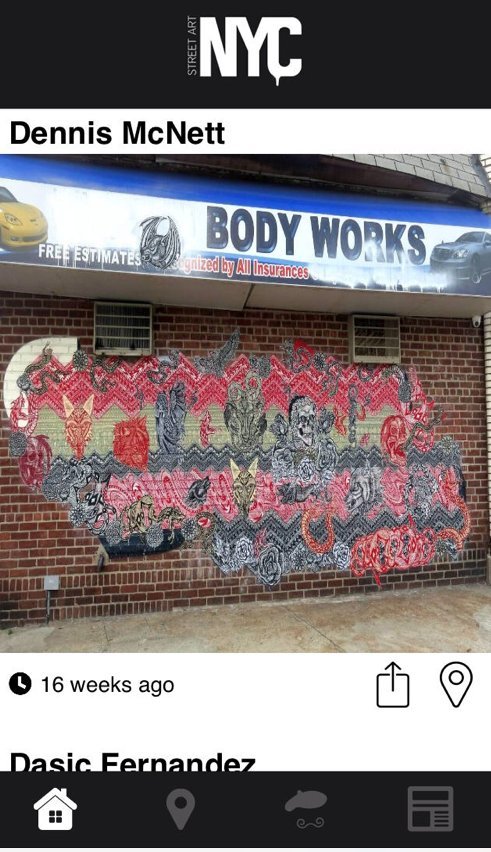 Street art tourism is on the rise. This app helps you locate street art in particular cities (London and New York are updated semi-frequently) using maps curated by a "global network of experts." You can track your own location in relation to new street artworks and discover more information on the street art you already knew existed.
Free? No. $2.99.
8. "Loop": An Animation App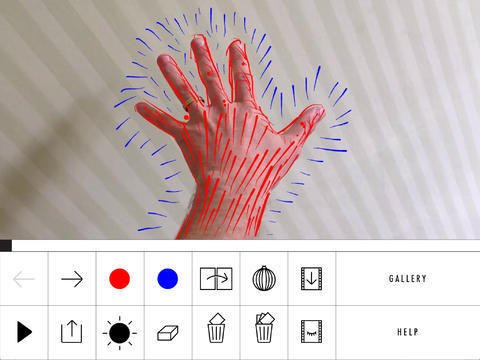 Need an app for quick, freehand animation that you can load directly to Tumblr? Bam.
Free? Nope. But it's only $0.99.
9. Bjork's App: Need We Say More?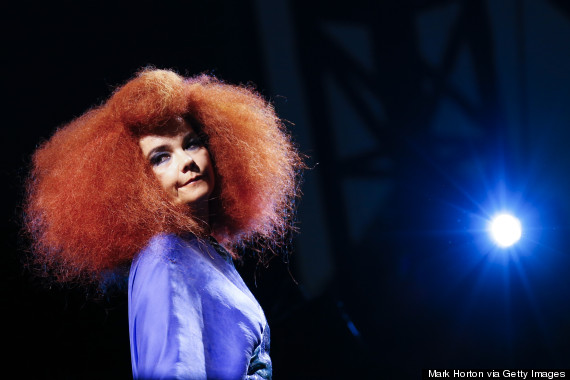 Bjork performs on Day 9 of the RBC Royal Bank Bluesfest on July 13, 2013 in Ottawa, Canada. (Photo by Mark Horton/WireImage)
We've said it before. "Biophilia" is "the music album slash app that opened up an interactive galaxy for participants to simultaneously listen to and modify songs." Developed in collaboration with Scott Snibbe, this 10-app collection was inspired by and explores the relationships between music and the natural world. According to iTunes, you can use Biophilia to make and learn about music, to find out about natural phenomena, or to just enjoy Björk's music.
Free? Noooo. The whole thing is $12.99, the approximate cost of an album.
10. Keezy: A Mobile Recording Studio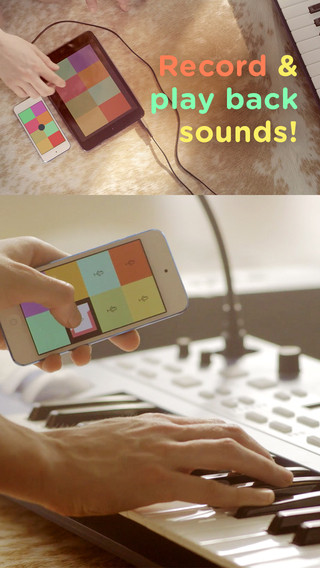 Whether you're a toddler or a professional musician, Keezy lets you record music on your mobile device, using sound boards and sounds already available on the app. It's aesthetically pleasing and easy. And free. Now, when the musical mood strikes you while walking in the park or commuting to work, you can record those inspirational sounds on the go.
Free? FREE.
11. Tayasui Sketches For Sketching!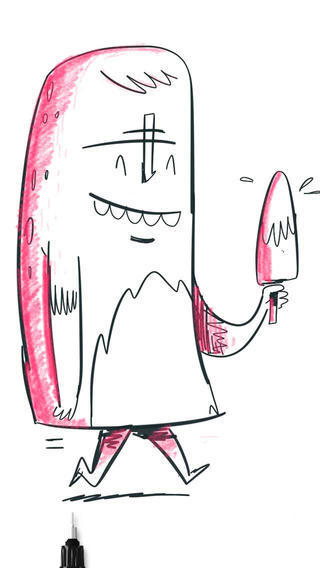 It's simply a sketch board, with an impressive array of sketch tools, that lets you doodle on your phone or tablet. From watercolor renderings to architectural drawings, there's a digital pen or pencil you'll love.
Free? Yes.
12. Glitche: For The Aspiring Net Artists
Want to become a digital artist? This app can help point you in the right direction. Basically, it turns existing images into pixelated, glitched-out works of art, which -- with a little practice -- you can manipulate on your own. Bonus: You can make GIFs. Hello, Tumblr!
Free? It's $0.99.
13. Yoko Ono's App: Yet Another Opportunity to Be a Part of an Online Art Project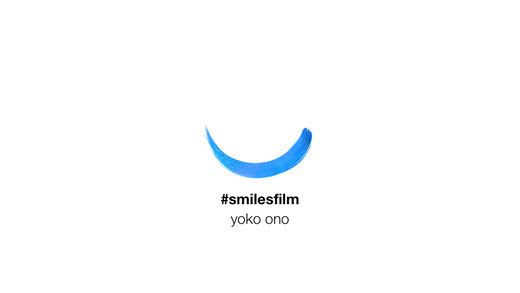 Yoko wants your smiles. And we know you want to give them to her.
Free? Yes.
14. Art Set: Everything You Need to Make Art Everywhere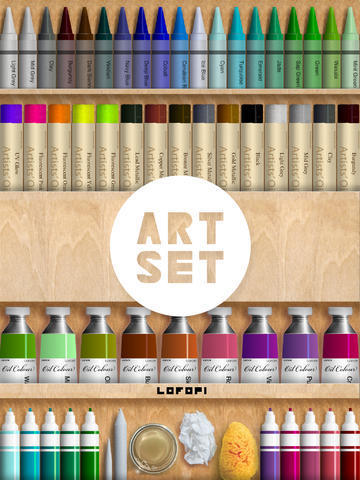 We gave you a sketching app. We gave you a painting app. This is your catch-all art app, which gives you access to oil paints, pastels, crayons, colored pencils, and more, all on your mobile device. The graphics alone are gorgeous, and the accessible format will do nothing but motivate you to bring color to digital canvas.
Free? It's $1.99.
15. Phaidon Design Classics: A Design Archive

Sometimes you just want to peruse 200 years worth of design. This app is like an illustrated encyclopedia of everything from chairs to tableware to cars to toys, all at your fingertips.
Free? No, it's $13.99, so it's definitely for the diehard design fans.
16. Garage Magazine's App: Because It Includes a Virtual Jeff Koons Sculpture
Garage Magazine is, in itself, a good source for contemporary art news. But now there's an added bonus for the month of September: Jeff Koons' first virtual sculpture. "To see Koons's 'Lady Bug,' app users scan the mag's cover to reveal a 3D sculpture, which can be seen on mobile devices in 360 degrees." So, if you're into Koons, it's free.
Free? Free. Free. Free.
17. "Penultimate:" A Visual Note-taking App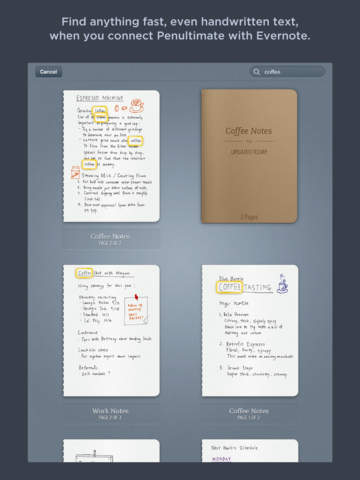 If you, like many of us, can't stand taking notes on a touchscreen keyboard, this app is for you. It lets you take notes in your (digital) handwriting, while attempting to mimic the feel of ink and paper as much as possible.
Free? Free.
18. NY ArtBeat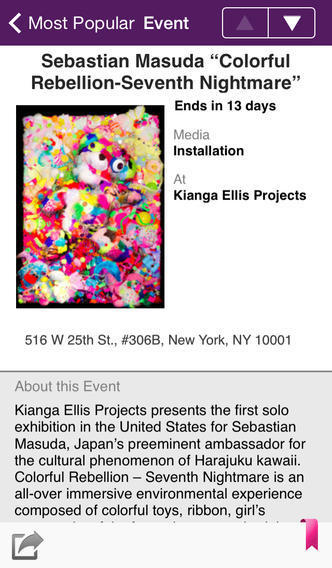 After tinkering with all of these apps, you might want to see some art up close. NY ArtBeat gives you maps, calendars and lists of "hot" exhibitions in New York City. Go forth and explore, techies.
Free? No, it's $1.99.
Calling all HuffPost superfans!
Sign up for membership to become a founding member and help shape HuffPost's next chapter
BEFORE YOU GO
PHOTO GALLERY
19 Daily Habits Of Artists That Can Help Unlock Your Creativity