It's that time of year again, art world. Art Basel Miami Beach is back with more over-the-top insanity than ever before, and we're not going to lie, we're pretty excited about it.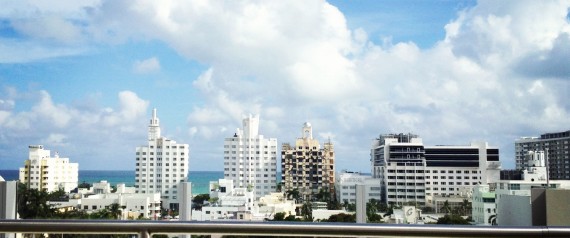 Aside from the main fair and the many satellites, there's a surplus of art happenings, talks, films and events to keep your calendar full. Whether you're into intellectual artist talks, hip hop shows, transcendent emotional experiences or live cheese sculpting, this year's lineup has something for you. Make sure to keep a glass of champagne handy at all times -- the week is known to get overwhelming.
Here are 20 events that caught our eye and made our schedule. Check in for more updates on the madness that is ABMB 2013.
1. Saya Woolfalk's "No Place" at SCOPE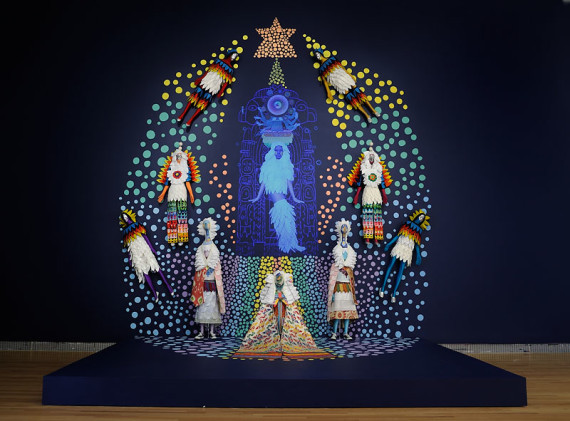 Winner of the DUMBO Arts Festival 2013 SCOPE Prize, Woolfalk crafts an alternate reality where the artificial and the anthropological merge into cultural hybrids. Her handmade mannequins occupy a fantastical realm called "No Place," where biology, race, class and sexuality are shaped by rituals, constructed without origin. Enter Woolfalk's color-drenched worlds and you're greeted with a mixture of a child's playroom, an eccentric consumer's den and an archaeological treasure trove, guaranteed to make you question the solidity of your identity and the adequacy of your wardrobe.
2. "Tracey Emin: Angel Without You"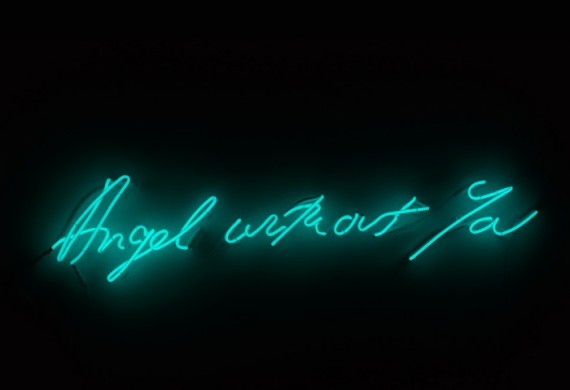 Emin's first American solo museum exhibition explores the YBA artist's relationship with neon, beginning with her earlier confessional works and evolving into something not so easily categorizable. There will be a MOCA/Vanity Fair party and a brunch honoring Emin's work.
"Angel Without You" runs December 4, 2013 through March 9, 2014 at MOCA, North Miami. The party is Tuesday, December 3, from 7 – 9 pm and the brunch is on Thursday, December 5, at 11 am at The Fontainebleau Hotel.
3. The FAILE BÄST Deluxx Fluxx Arcade 2013 Miami Beach Presented by Perrier

Street art duo FAILE is transforming the arcade experience into an interactive aesthetic feast, full of video game machine artworks you can actually play, from psychedelic foosball to pinball machines. The artists have created a series of GIFs to illuminate the artsy games and give us a taste of the fair's stimulus overload to come.
The arcade installation will take over a vacant storefront on the corner of 16th Street and Washington Avenue and will be open to the public December 3-7.
4. Doug Aitken Artist Talk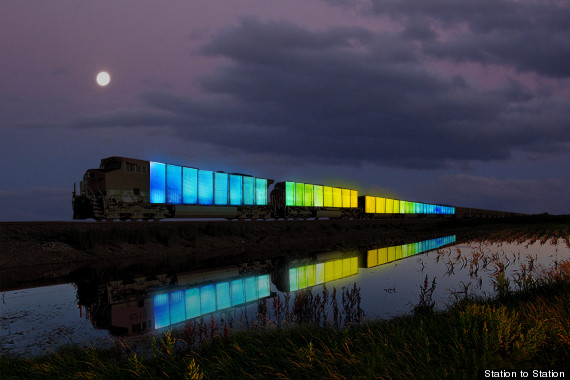 Aitken sits down with Artforum editor Michelle Kuo to discuss his nomadic train trip extravaganza, "Station to Station," which brought site-specific happenings to happy ports across the U.S.
December 4 from 10-11:30 am at MBCC, Convention Center Drive, Miami Beach.
5. Artist Talk: Beyond Post-Black?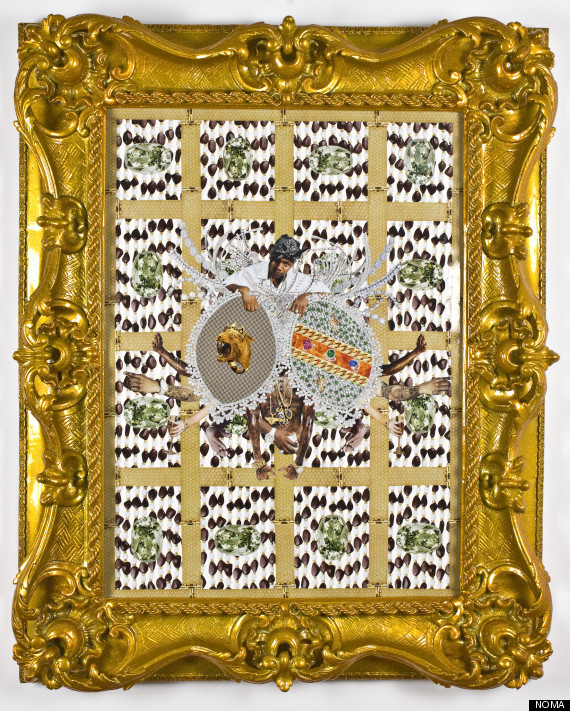 Artist Rashaad Newsome, whose work hit the New Orleans Museum of Art this year, discusses the possibility of a post-black world with Paul Goodwin, Independent Curator and Professor at Chelsea College of Art and Design.
December 5 at 5 pm at MBCC, Convention Center Drive, Miami Beach. We don't have too many details about this year's iteration of David Lynch's brainchild of a nightclub, Silencio, except that it's hosted by Pharrell Williams, features video by Takashi Murakami and will feature a surprise performance. Even the location is undisclosed.
December 4. Doors at 11 pm, for whatever that's worth.
7. "A Portrait Of Marina Abramovic"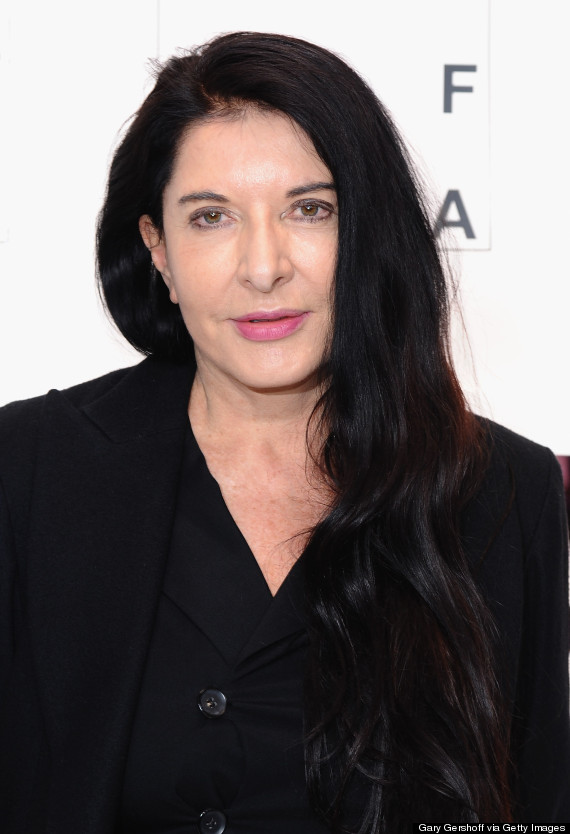 Matthu Placek's "Portrait" is a six-minute, one-shot, three-dimensional portrait of Ms. Abramovic, nude, doing her best "Marina stare" inside her upcoming performance center. The short film will show at the stained glass Wynwood pavilion called the Jewel Box. Unless you donated big bucks to Marina's Kickstarter, this may be the closest to an IRL Marina gaze you'll ever get.
December 4-7, every 15 minutes, from 6 pm to 3 am at the Jewel Box on the YoungArts campus. Free.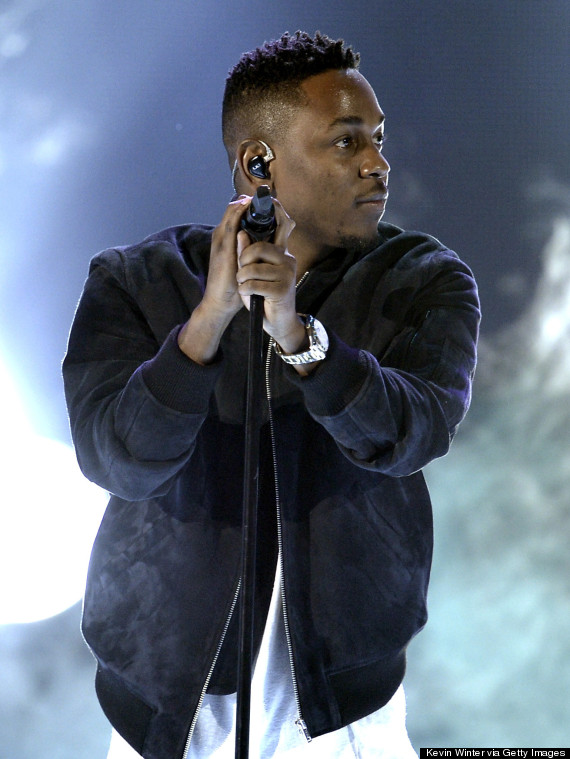 Kendrick Lamar, rapper of 2013 and self proclaimed "King of New Yorkm" is playing a private show at MOCA. It's by invitation & confirmed RSVP only, but it's a whole lot cheaper than tickets to the Yeezus tour.
December 4 at MOCA North Miami. Doors open at 10 pm.
9. Vanessa Beecroft Retrospective Performance "Untitled" (2009) by Italian artist Vanessa Beecroft, represented by the gallery Deitch (New York), is shown at the international art show Art 40 Basel, in Basel, Switzerland, Wednesday, June 10, 2009.
Beecroft's piece will feature replicas from her past performances, from 1994 to 2008, and one new work, which will feature 140 women acting as a choir in a Greek Tragedy. Also, Kanye West is participating.
December 4 from 6-10 pm at Mana Wynwood, 318 NW 23rd Street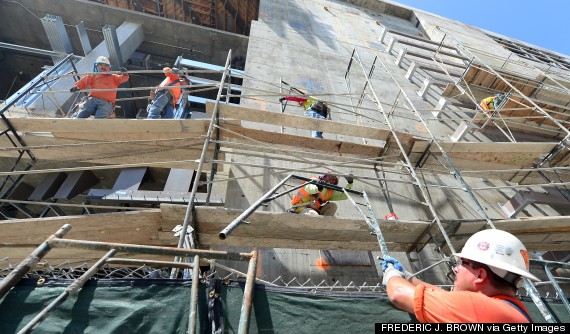 L.A. art collector, philanthropist and billionaire Eli Broad will discuss his impending $140 million museum -- which will offer free admission -- with Diller Scofidio + Renfro founding principal Elizabeth Diller and Joanne Heyler, the museum's founding director. Architecture critic Paul Goldberger will moderate.
December 4 at 9:30 am at the New World Center. Reservations required.
11. Love Focused Like a Laser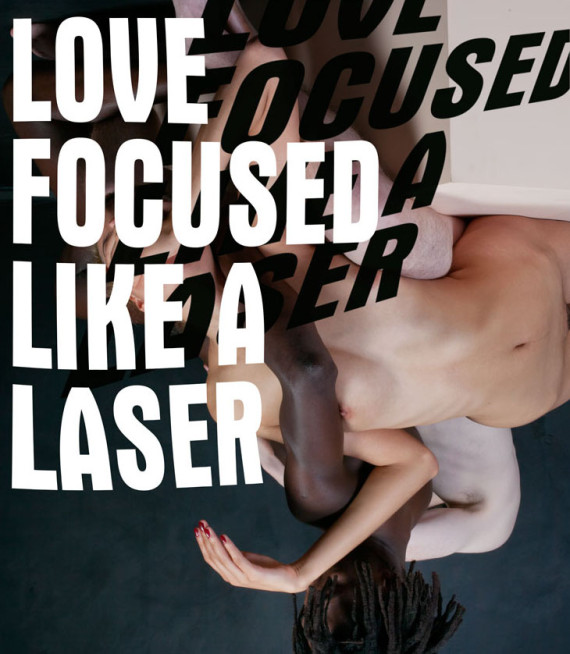 The Hole presents a "hybrid opera" by British artist Matthew Stone, a non-hierarchical, multi-disciplinary work featuring elements of music, fashion, art and radical performance. The 20-minute work features an evolving video sculpture, ballet dancers and intense costumes. Collaborators include music director L-Vis 1990, designers Hood By Air, musicians Kelela and Zebra Katz, performance artists boychild and Andre J, choreographer Madeline Hollander, and environmental designer AJ Gvojic of Thunder Horse Video.
December 4 at 10 pm at the Pool at the Shore Club, 1901 Collins Ave Miami Beach.
12. Live Rock-n-Roll Karaoke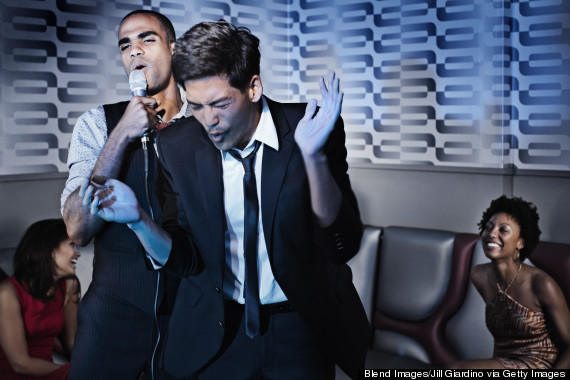 The Standard's Chez Andre is offering live rock-n-roll karaoke from 11 pm to very late. Sold.
December 4th, 5th & 6th from 11 pm until late at the Rec Room, 1690 Collins Ave. at 17th.
13. Spike Jonze Talks "HER"
See an advanced screening of Spike Jonze's upcoming film "HER," in which Joaquin Phoenix falls for the female voice produced by an intelligent computer operating system, voiced by Scarlett Johansson. Following the film Jeffrey Deitch will interview Jonze on his solo screenwriting debut.
December 5 at 6:30 pm. Q&A to follow at Regal Cinemas, 1120 Lincoln Rd. Miami Beach, FL
14. Friends With You's "Somewhere Over the Rainbow"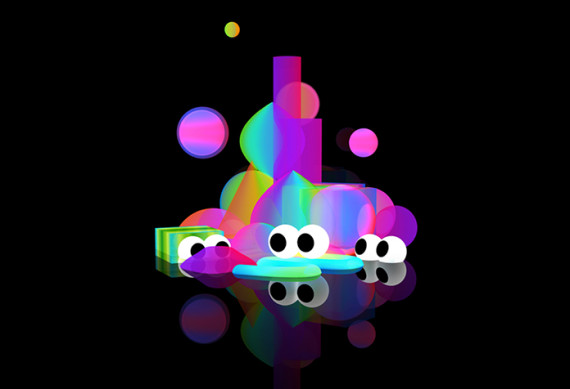 Opening reception on December 5, from 2-8 pm. Poolside at Mondrian South Beach. Exhibition is on view until January 15.
15. Ryan McGinness Drawing Class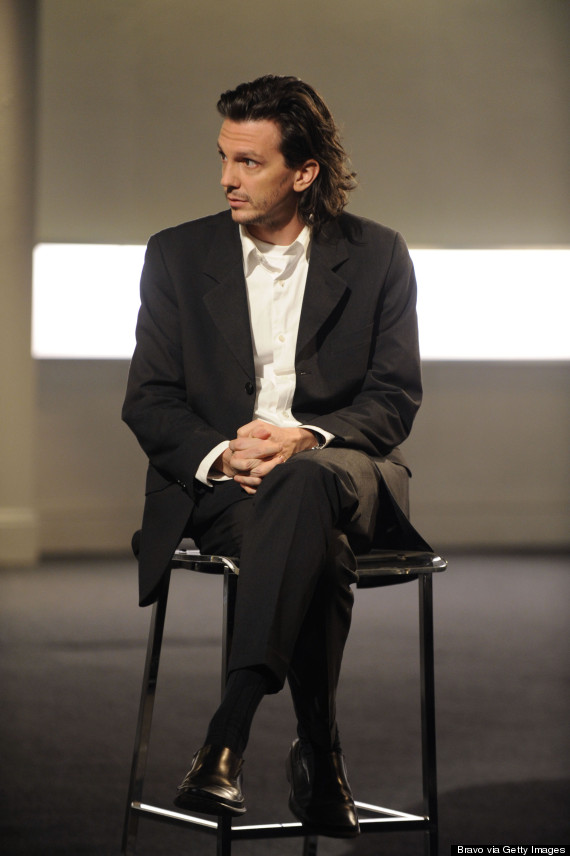 Learn how to draw from skater-punk-turned-contemporary-pop-artist Ryan McGinness, dubbed "a Warhol for the information age." He's teaching a class at The Standard Hotel following the launch of his new book "Sketchbook Solutions", which will be available for purchase. He'll also give a lecture an hour before the class begins.
December 6 from 8-11 pm at the Standard Hotel and Spa.
16. "Nan Goldin – I Remember Your Face"
See Sabine Lidl's documentary on the grit-tastic photographer Nan Goldin, which is sure to be as dirty and funny as it is intellectually stimulating. A Q&A with Goldin and Lidl follows.
December 6 at 8:30 pm at the Colony Theatre, 1040 Lincoln Road, Miami Beach.
17. Official VH1 + SCOPE Party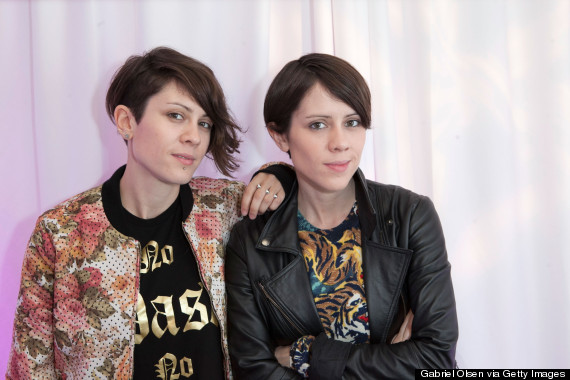 Twin sisters and indie pop stars Tegan and Sara will perform at the official VH1 + SCOPE party along with DJ Cassidy. Dance people, dance!
December 6 from 8 pm to 12 am at the Scope Pavillion, 1000 Ocean Drive.
18. "Cheeses of France" Pop-Up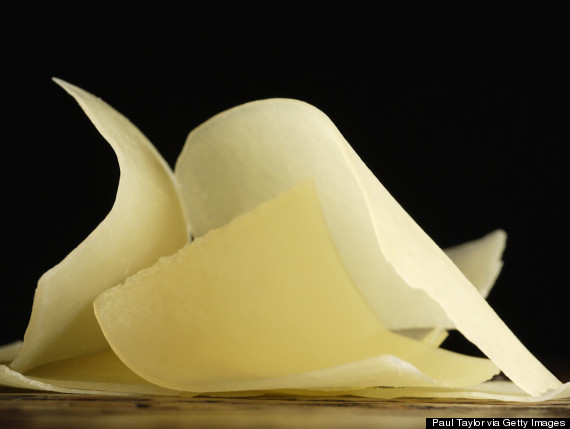 What is the problem with most art? If you answered "you can't eat it," boy do we have the pop-up exhibition for you! Cheeses of France is hosting a pop-up exhibition dedicated to everyone's favorite dairy product. Antoni Miralda will be constructing a wooden map of France as an homage to the various delicious cheeses that were born in each region. And there will also be live cheese sculpting! There will also be free cheese tasting, obviously.
December 7 from 11 am to 7 pm and December 8th from 11 am to 4 pm at Midtown Miami, Wynwood Art District, between NE 31st & NE 32nd.
19. The Artist As Technologist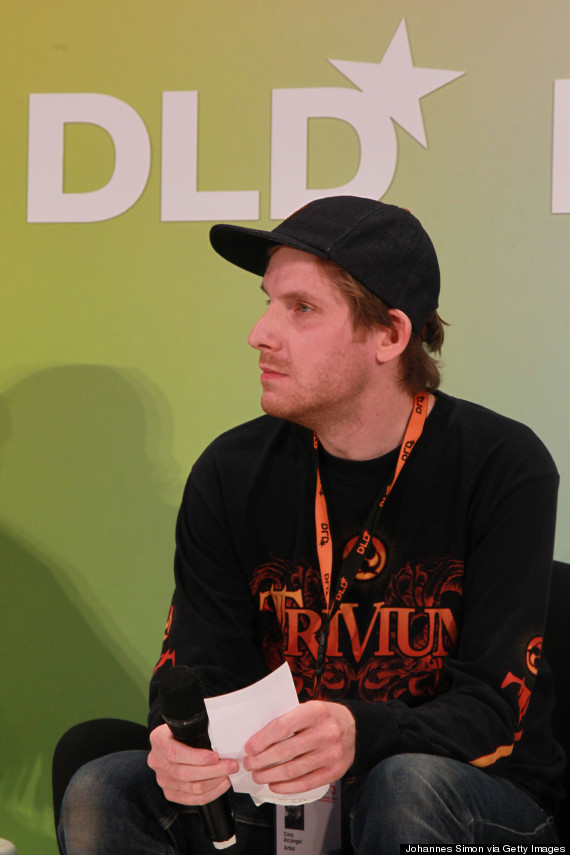 "How does the increasing and growing relationship between humankind and digital systems or machines change our perception of art? How does technology and especially the internet unleash artists local boundaries and enables them a global spectrum? In what ways does technology and new media or systems catalyze creativity?" These are the contemporary burning questions to be brought to the table by artists Cory Arcangel, Cécile B. Evans, Camille Henrot, Robert Whitman, and moderator Hans Ulrich Obrist.
December 7 at 10 am at MBCC, Convention Center Drive, Miami Beach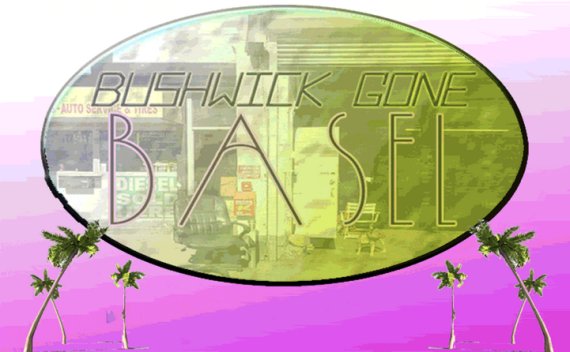 "Dear art world, meet the underground." So begins the plug for Bushwick Gone Basel, a showcase of 25 of Brooklyn's finest so-cool-you-haven't-heard-of-them artists. Fight the big names and big egos with a show that prides itself on its scrappy anti-Miami-ness. The art exhibition, complete with musical performances, is out to prove that "Bushwick is more than a place, it's a lifestyle." Whether you're rolling your eyes or entering it into your Google calendar is up to you.
December 8 at 7 pm at Cucu's Nest, 2805 Collins, South Beach. Music starts at 10 p.m.
BONUS: Lady Gaga's Playboy Dinner Lady Gaga is teaming up with a stunning selection of female artist and influencers, including Natalie Frank, Nina Chanel and K8 Hardy, for a dinner and art auction raising money for the Born This Way Foundation. It's an all-women show that centers around the theme of the "divine feminine," with surprise performances dappled throughout the night! Held at an OMAR'S pop-up at the Playboy Plaza Hotel, you can enjoy a delicious meal, hang with Gaga and create a braver world all at once.
The Gaga Foundation Dinner Gala begins at 9 pm at the Playboy Plaza Hotel. Tickets are available for purchase for $250.
Related
Before You Go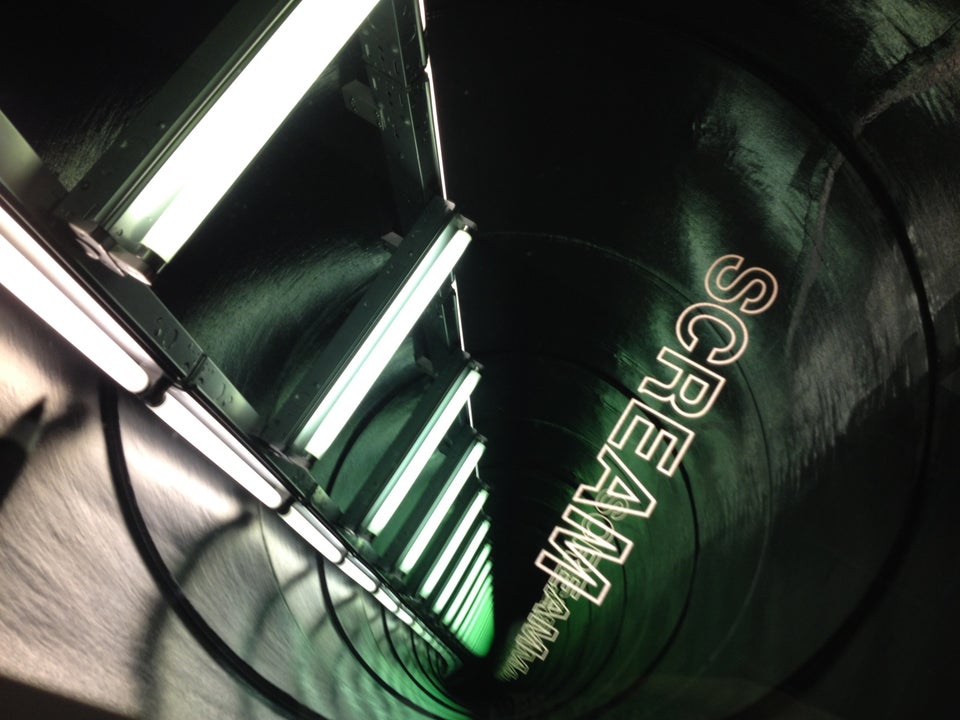 The Rulers Of ABMB 2012
Popular in the Community