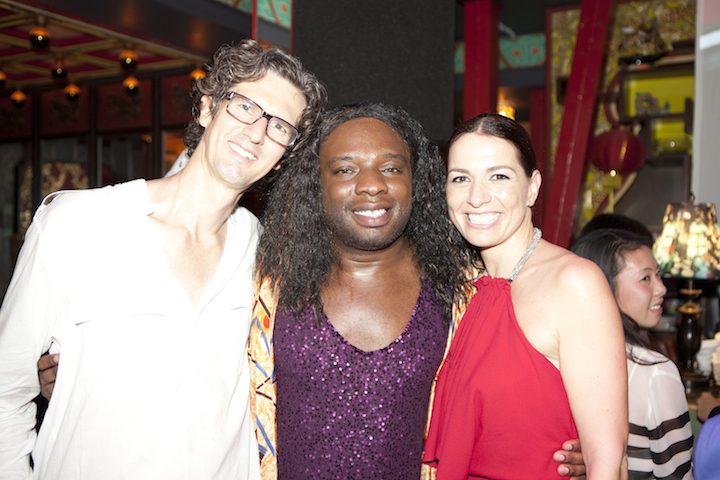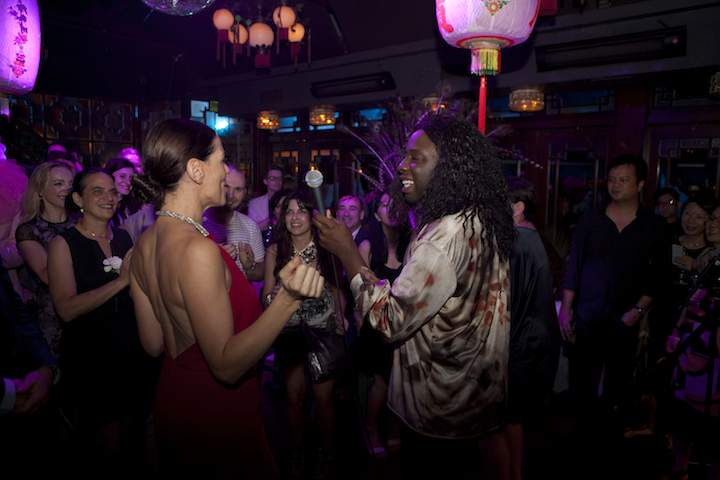 All photos by Vincent Fung and Desmond Cheung from HYPEBEAST
On May 22, I headed to Hong Kong to perform, present, and premiere new work at a party held by Yana and Stephen Peel in honor of the panelists who debated "The Market Is The Best Judge of Art's Quality" presented by Intelligence Squared. The Panel included Christie's Amy Cappellazzo, MoCA's Jeffery Deitch, who argued for the motion; art critic/writer Matthew Collings, artist Rirkrit Tiravanija, who argued against it; and Artforum's Charles Guarino, who served as the moderator.
Upon entering we had to vote if we were for or against the topic. I voted against it. As the panel went on, I voted for it. Then I realized most of what my experience had been had not been discussed. It seemed most of what was being discussed was framed around the medium of painting and not new media such as performance and video. In contemporary art, museum and independent curators discover new talent, curate them into shows, which often attract collectors. Most museum curators get behind the talent, in a big way, championing them among the collectors, who are often museum trustees and board members, who are often the ones holding the paddle bidding at the latest auction, who, to me, seem to be the market dictators taking their cues mostly from curators. Some of these collectors collect video and/or objects by new media artists. The Museum of Modern Art in New York even collects performances that can be restaged. Not sure how these types of work would actually hold up at a Christie's or Sotheby's Auction. If you know, leave your comments below.
Gallerists also discover and present talent, however the majority seem to look to the museum curator as well before deciding on representation. Contemporary srt and traditional art placed and presented in a historical context that also manages to remain relevant overtime, mostly paintings, continue to gain its value, which adds to its quality. For video and performance artists, the market can add to the quality. However, it is how the work resonates with its collective audience, which can include collectors, patrons, curators, gallerists, critics, writers, artists, academics, enthusiasts, etc...that determine its quality.
Do you think the market is the best judge of art's quality?
Before you answer and/or debate the topic...
Check out my latest Conversations Wit De Churen X: One Life To Heal featuring Michael Stipe and Leo Fitzpatrick commissioned by Nowness.
And pics from my performance "Romantic Loner" with a tribute to my character Taiwan Braswell and guests on the Jumbo Floating Restaurant where movies such as 1955's Hollywood melodrama Love Is A Many-Splendored Thing (which later inspired the 1967 American daytime television soap opera without the hyphen in the title), Bruce Lee's 1973 Enter The Dragon, James Clavell's 1988 Noble House starring Pierce Brosnan, and a slew of Jackie Chan movies were all filmed.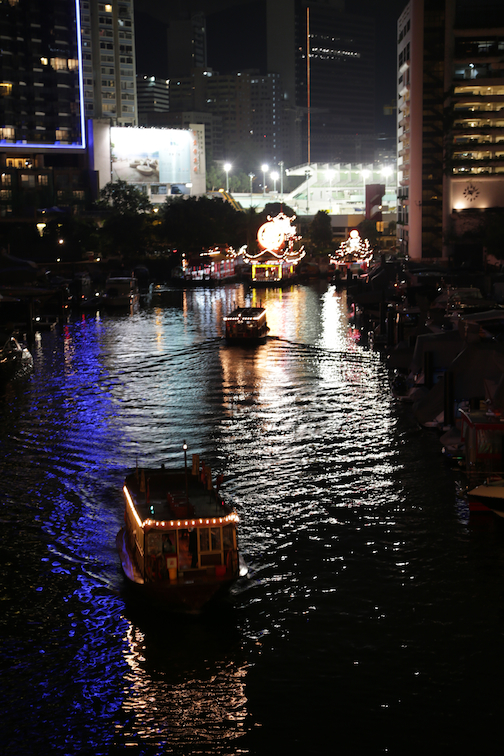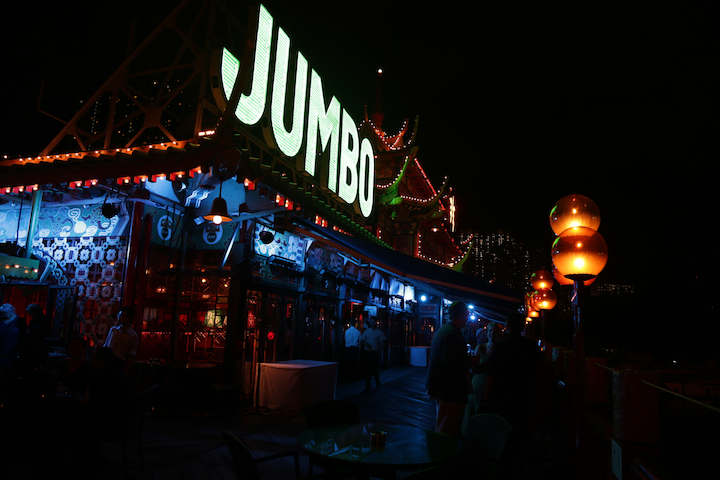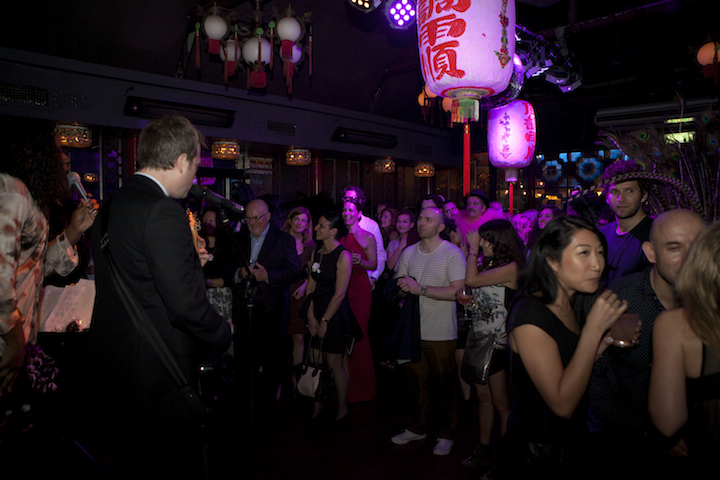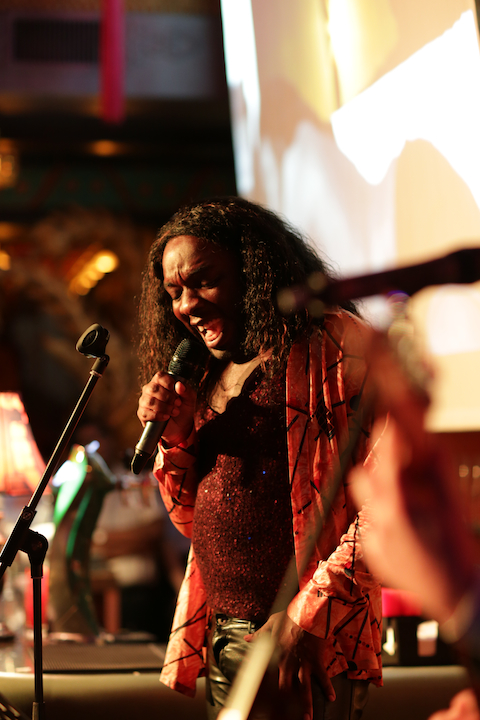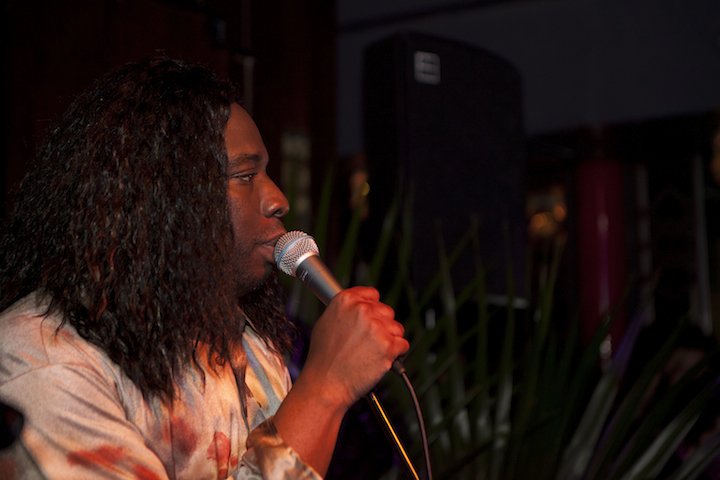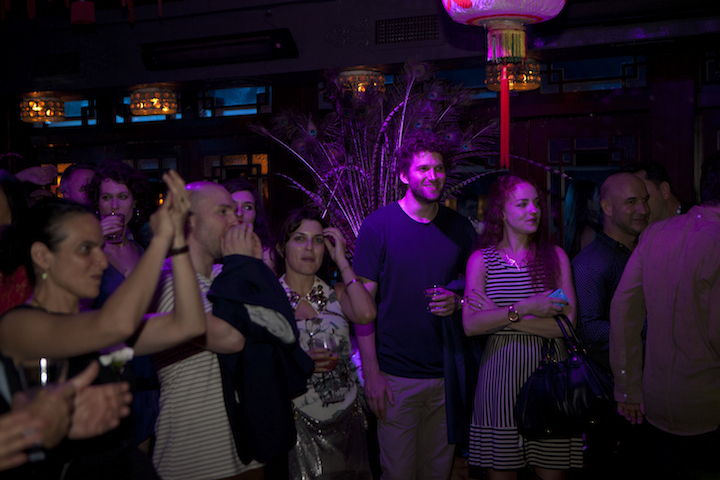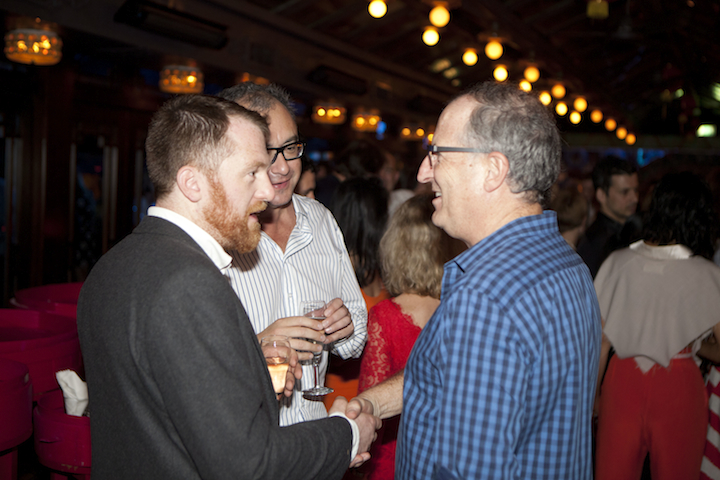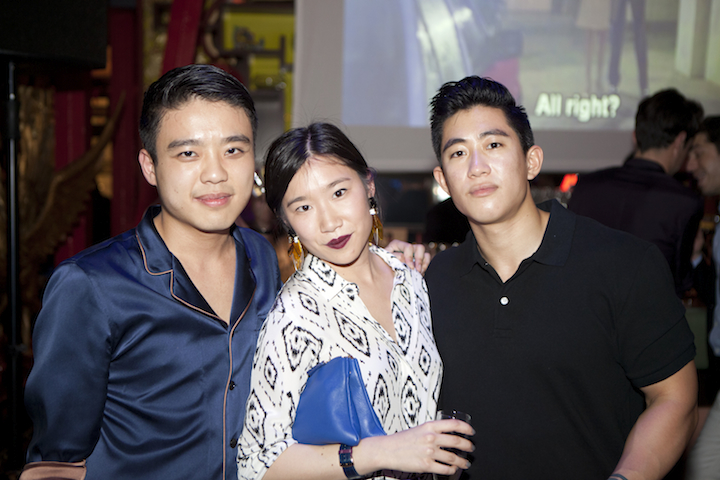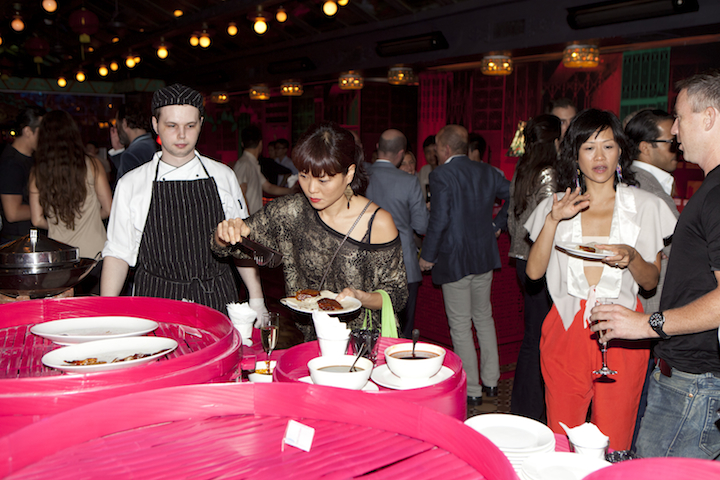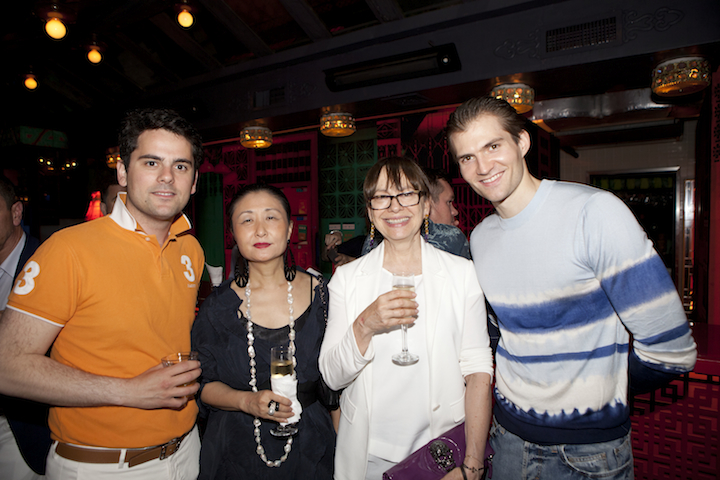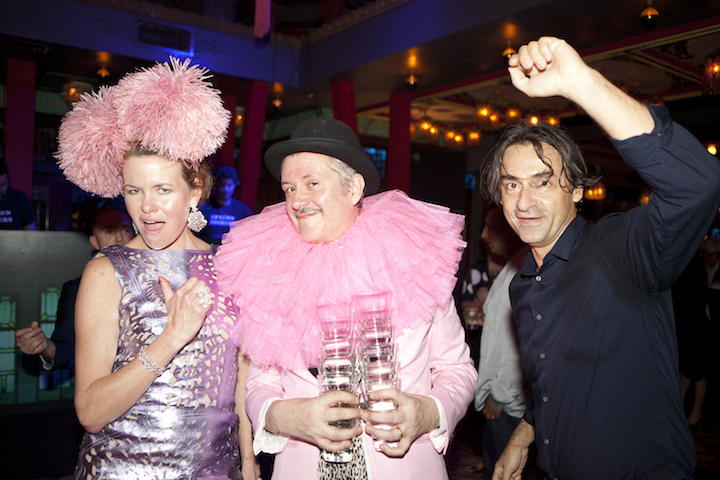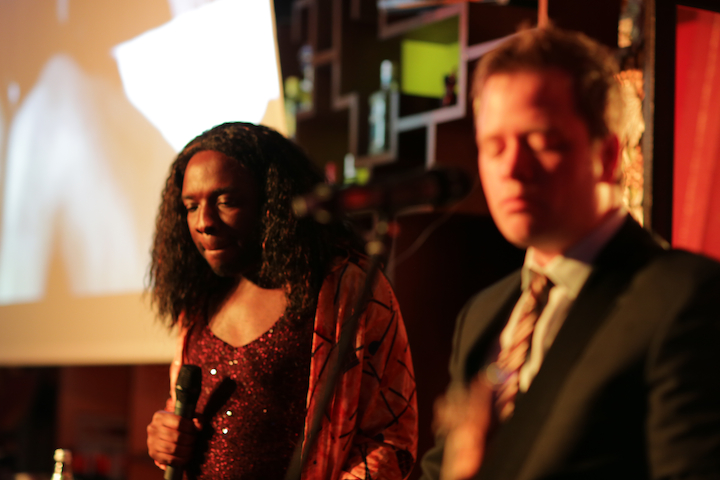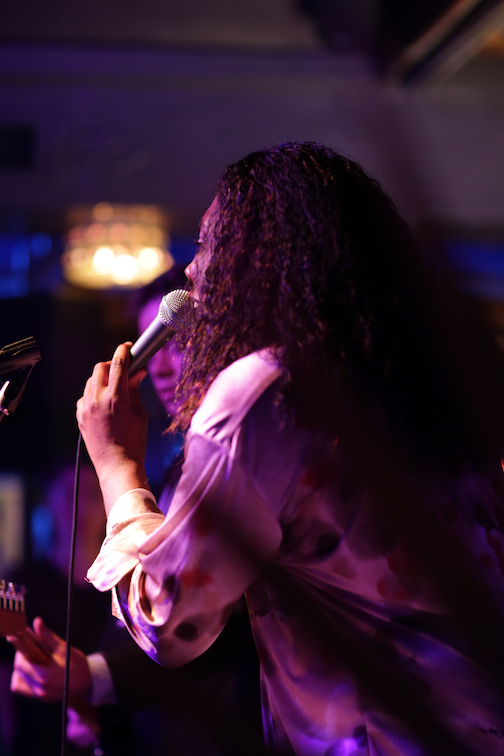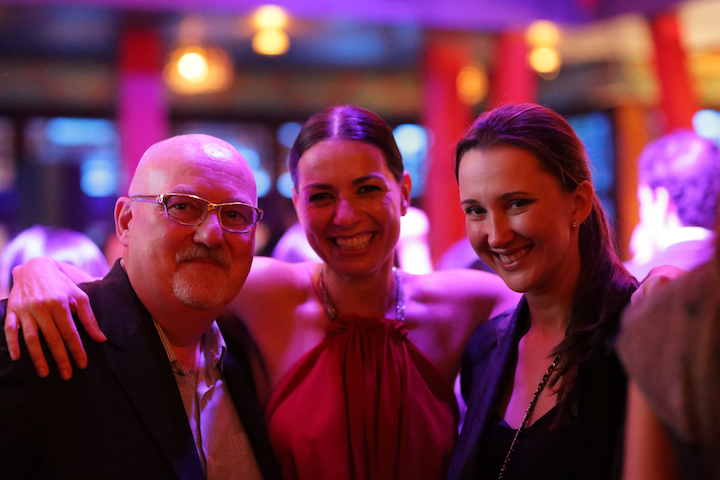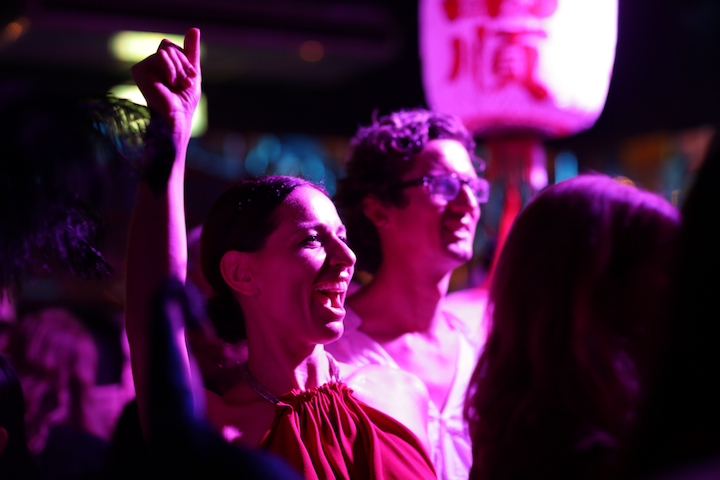 Is the market the best judge of art's quality?
Related
Popular in the Community