In honor of Art Basel Miami Beach week, we've reached out to some of our favorite artists to learn their hopes, worries and food cravings in relation to the art madness to come.
Adam Lindemann, founder of New York's beloved Venus Over Manhattan Gallery, has curated a stellar exhibition of motor vehicles that have been painted, smashed, revamped and transformed into clunky and captivating works of art. Entitled "PISTON HEAD: Artists Engage the Automobile," the exhibition features art cars from artists including Keith Haring, Richard Phillips, Bruce High Quality Foundation and Damien Hirst.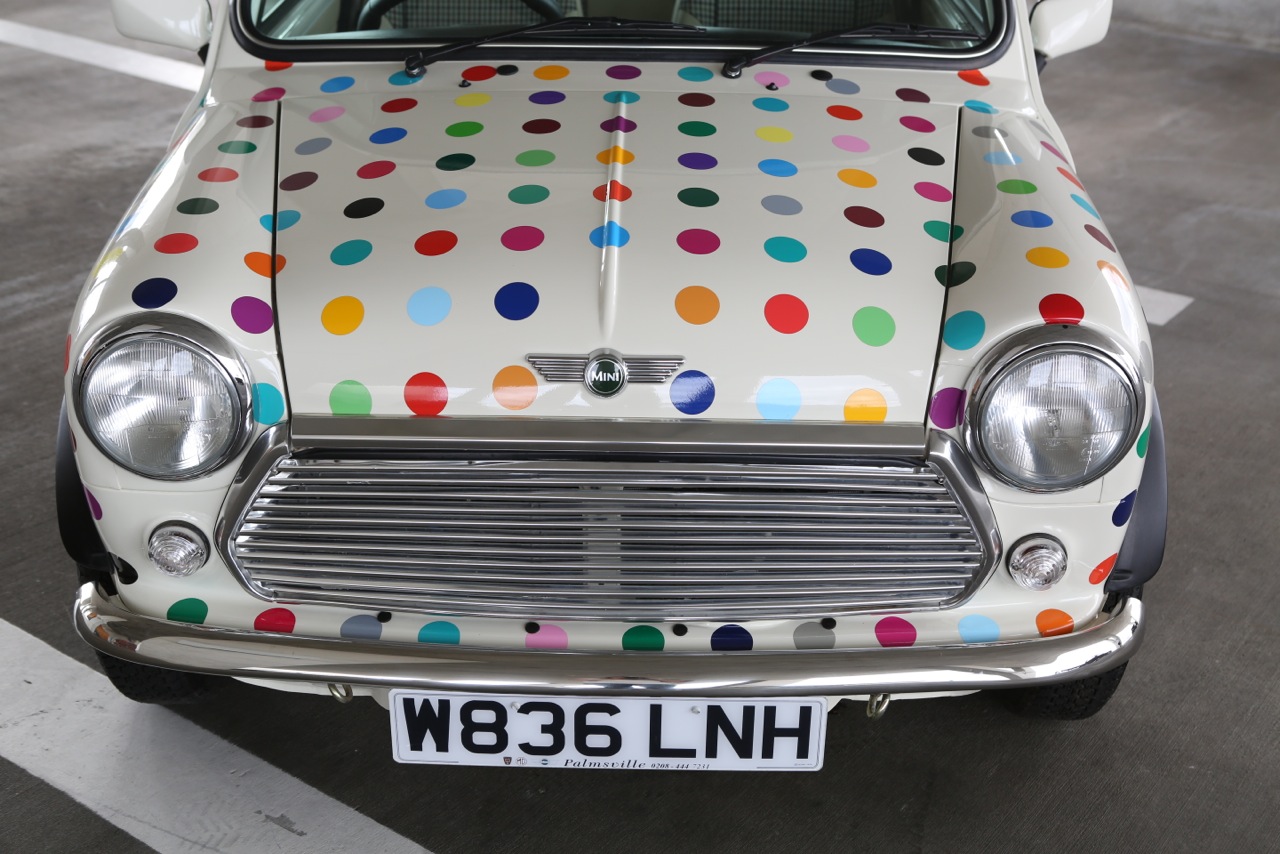 Damien Hirst, Untitled (Spot Mini)
The cars, which were all at some point functional modes of transformation, are displayed in a parking garage, eschewing the sterility of the white-walled gallery. The automotively-inclined sculptures teeter between function and form, brute force and delicate beauty, usefulness and obsolescence.
We reached out to Lindemann and artist Richard Phillips, who collaborated with Playboy for his art car, "Playboy Charger." We asked the two to describe their exhibition and ABMB expectations in greater detail.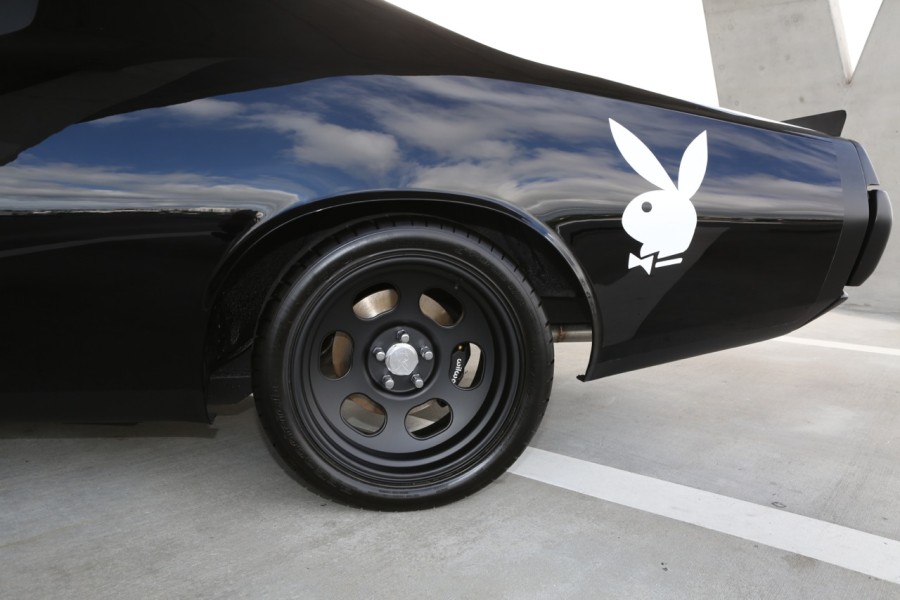 Richard Phillips, Playboy Charger
What work are you bringing this year to ABMB?
Adam Lindemann: 14 artist created cars and a chopper, which we're showing in the Herzog & De Meuron Garage at 1111 Lincoln Road.
Richard Phillips:I'm unveiling the "Playboy Charger," which is the second phase of my collaboration with Playboy.

Favorite artist, favorite food, favorite way to spend a Sunday morning:
AL: Franz West, french toast, sleeping in.
RP: It is necessarily changing all the time but an influential artist to me at all times is Albert Oehlen. Of course [my favorite food] changes too but I'm really into ginger shots! I rarely am aware of Sunday morning until it's past.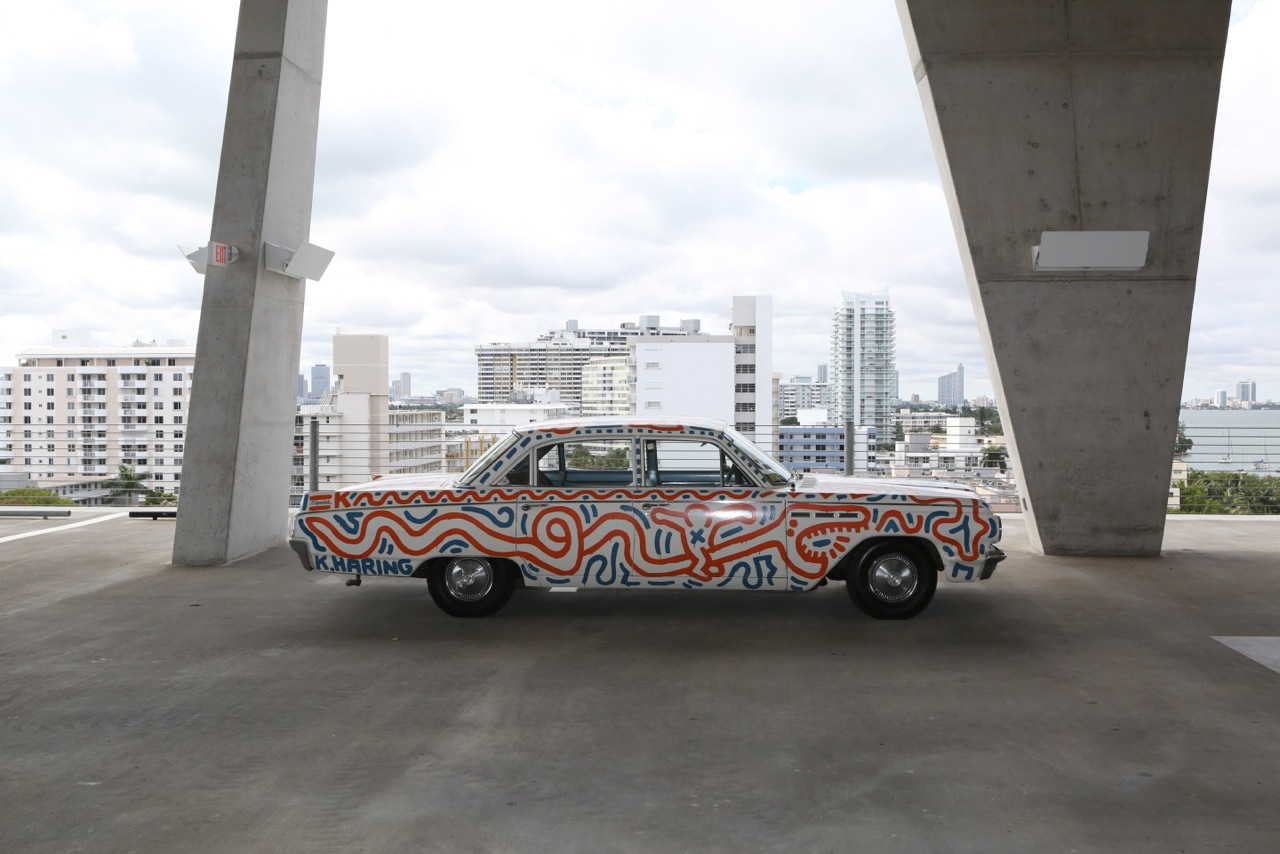 Keith Haring, Untitled (Car)
What are your thoughts on the scene surrounding the fair? What to you love about it and what are you wary of?

AL: Just one thought: Have a good time. At the end of the day, that's all that matters.
RP: If the Piston Head show is any indication, the scene is quite healthy. My favorite band 'Starred' is coming down to play the Bullett Magazine party this weekend, which is also great news! What do you love about it and what are you wary of? I love the opportunity to see great contemporary art and music. I'm not too wary of much because one can always edit.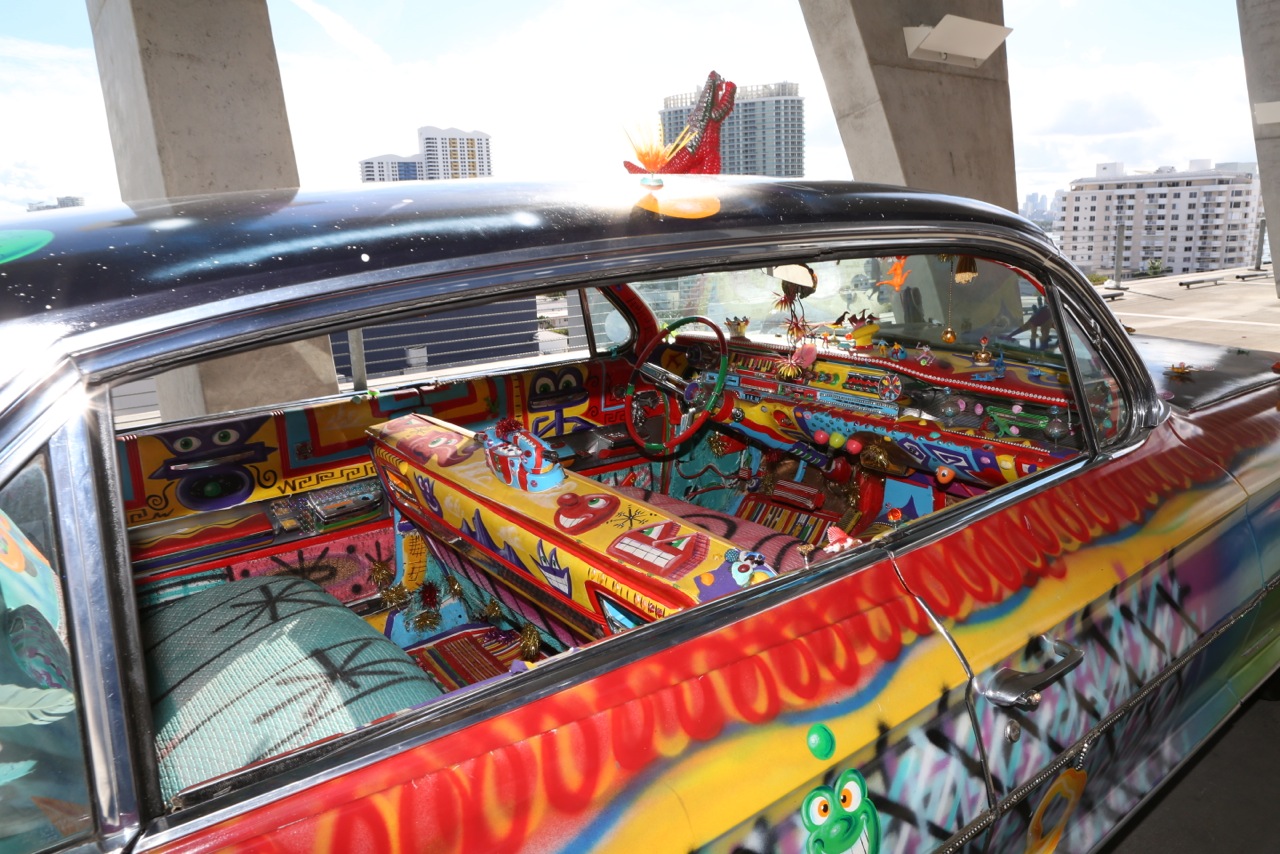 Kenny Scharf, Suprema Ultima Deluxa Van Chrome Cadillac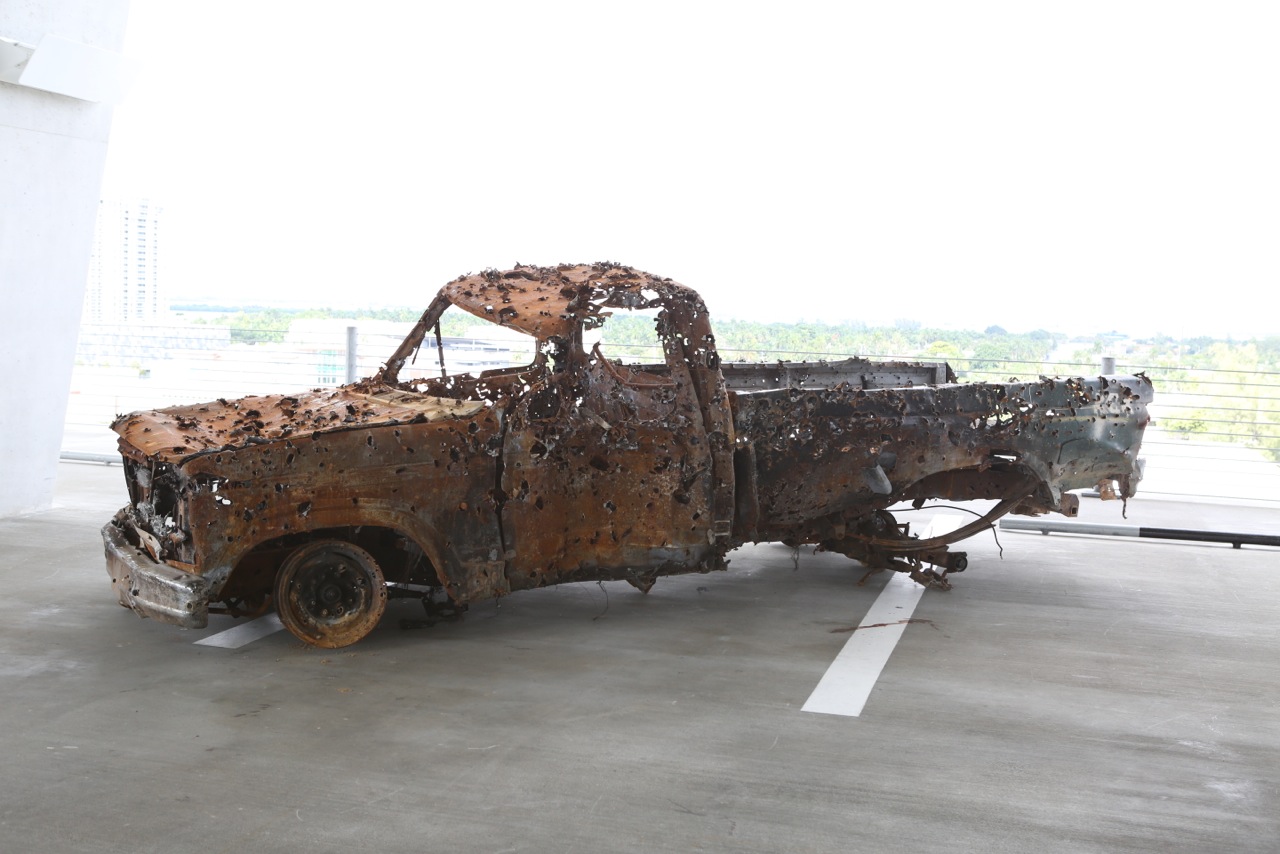 Lucien Smith, The sound of the engine still running and for the last time they locked eyes, together again in the end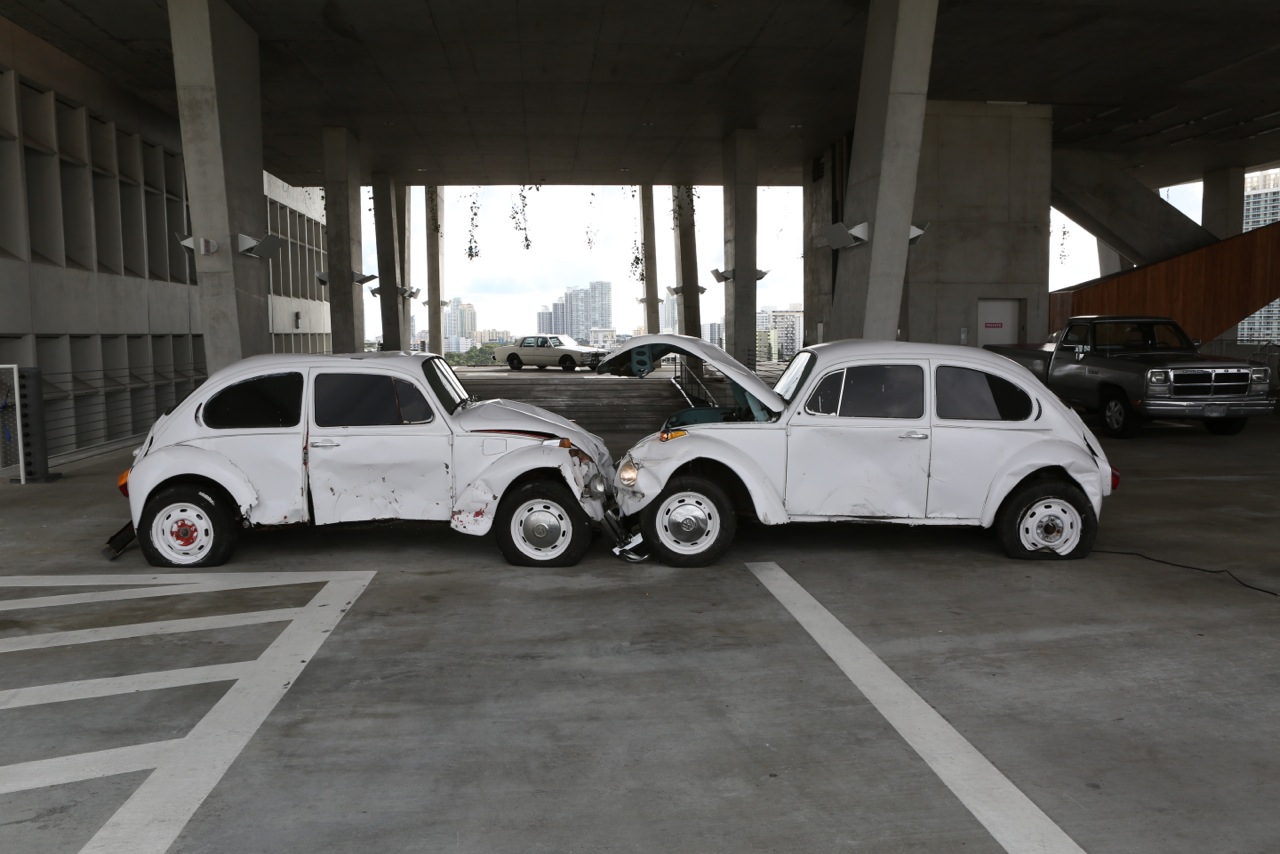 The Bruce High Quality Foundation, Art History with Passion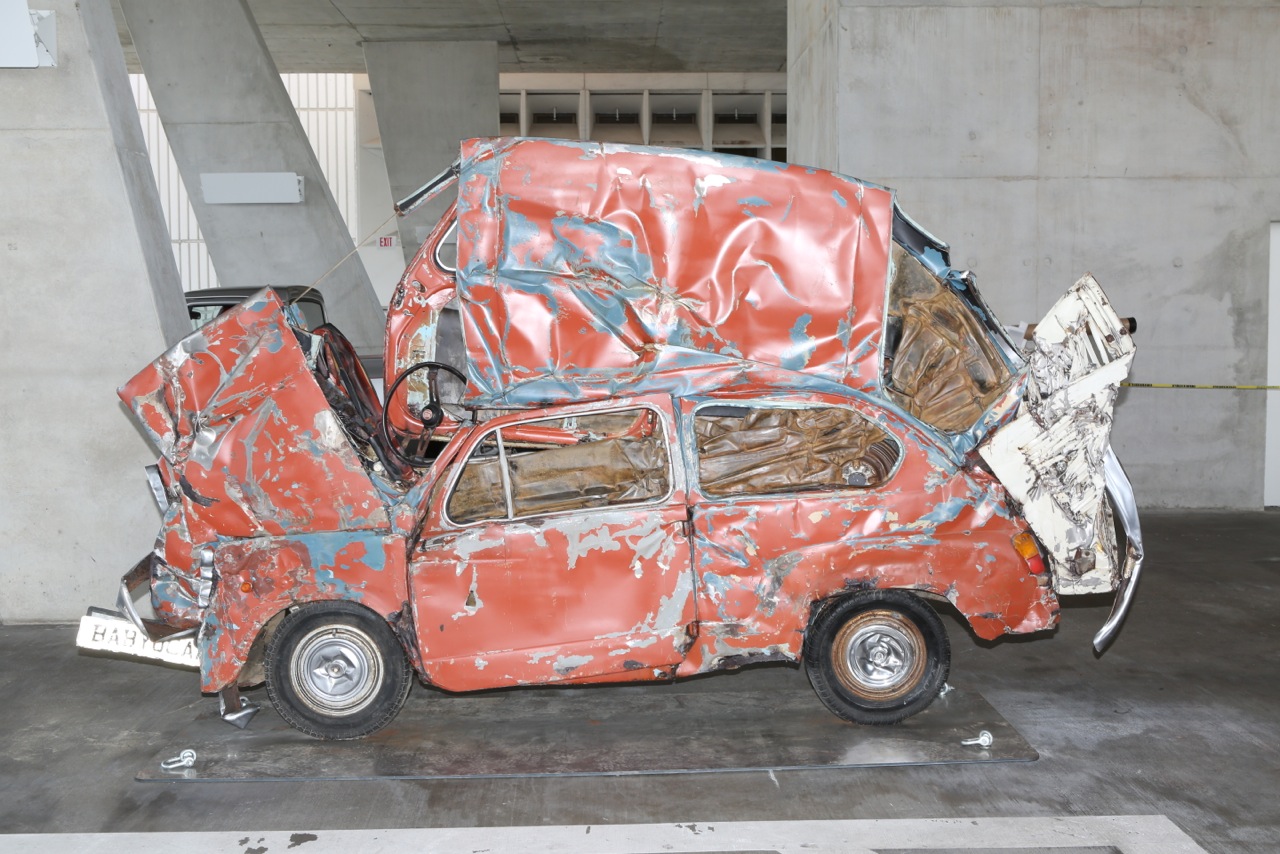 Ron Arad, Pressed Flower (Baby You Can)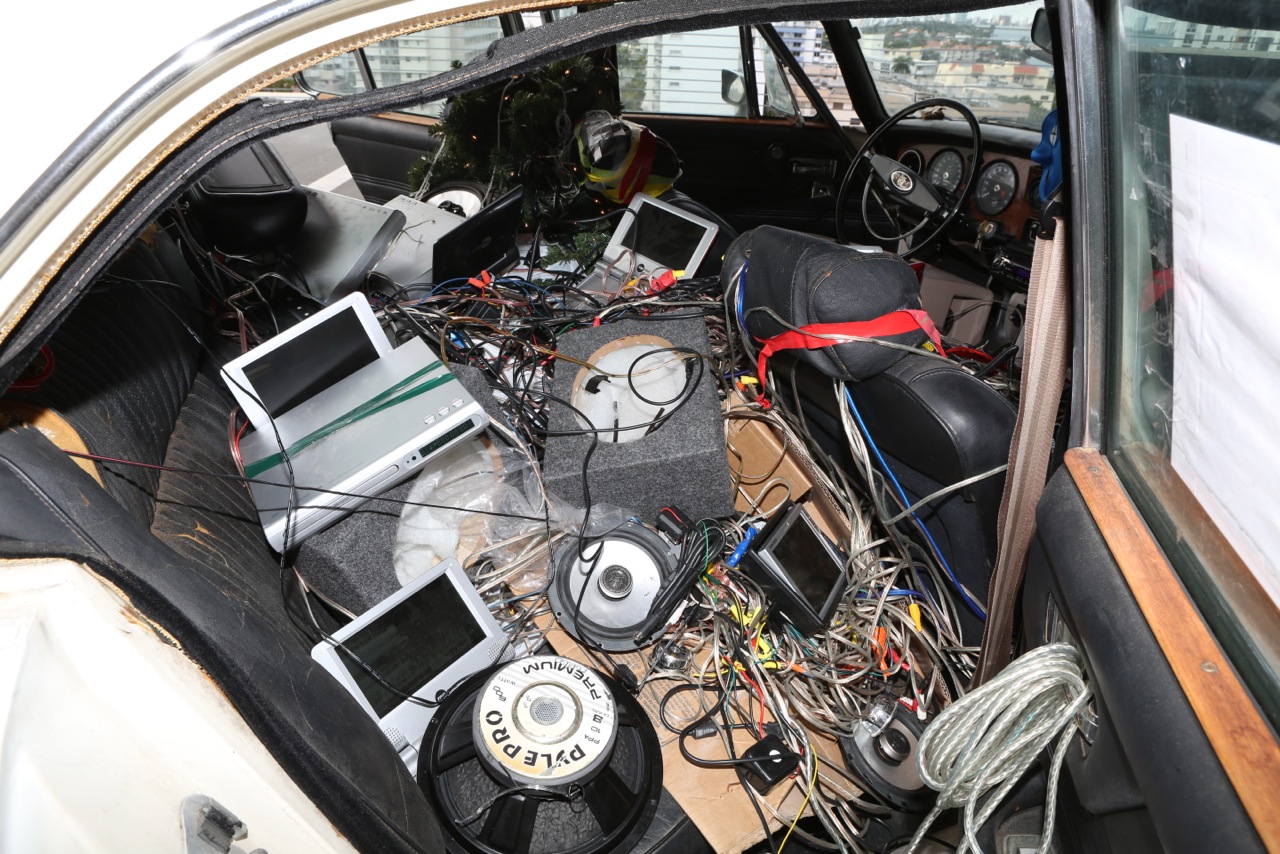 Dan Colen and Nate Lowman, Welfare Mothers Make Better Lovers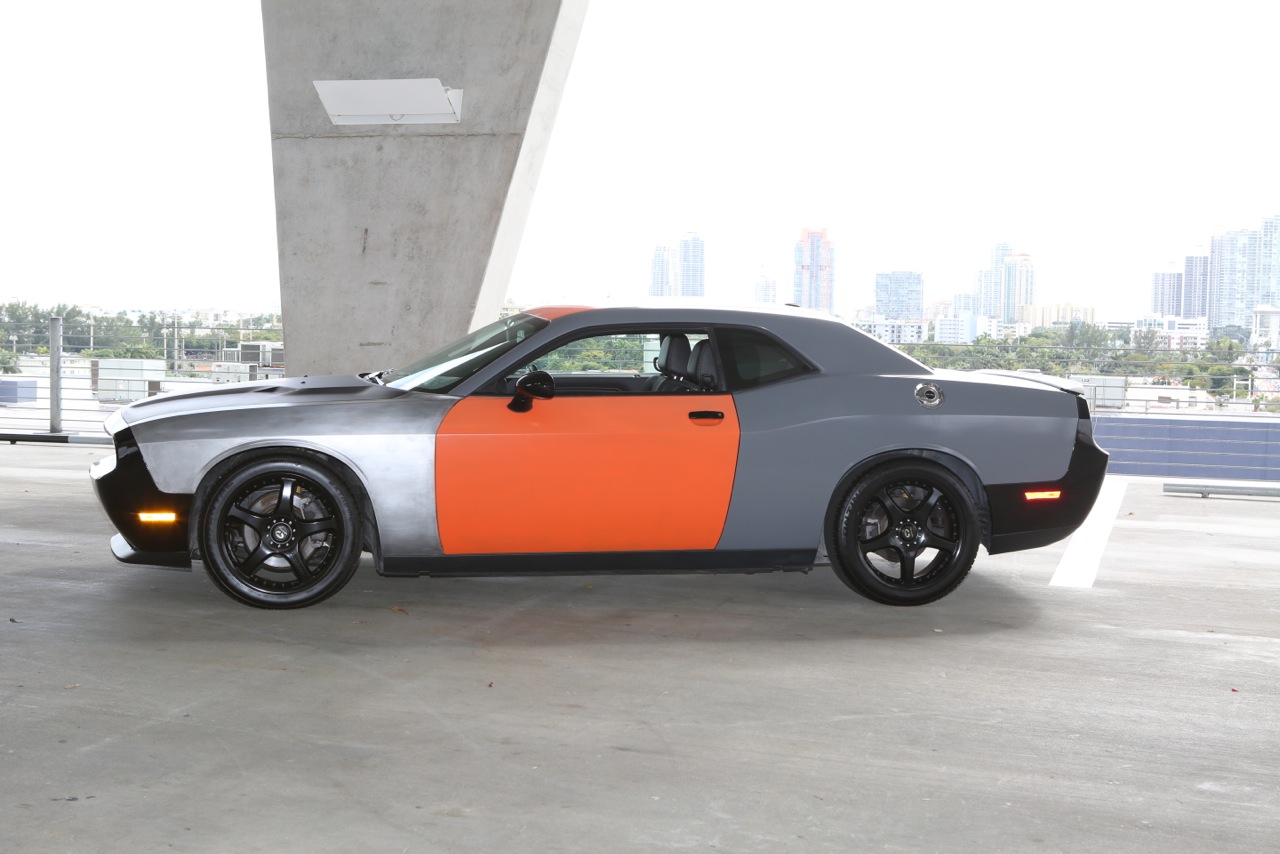 Richard Prince,Vanishing Point (The Artist Cut)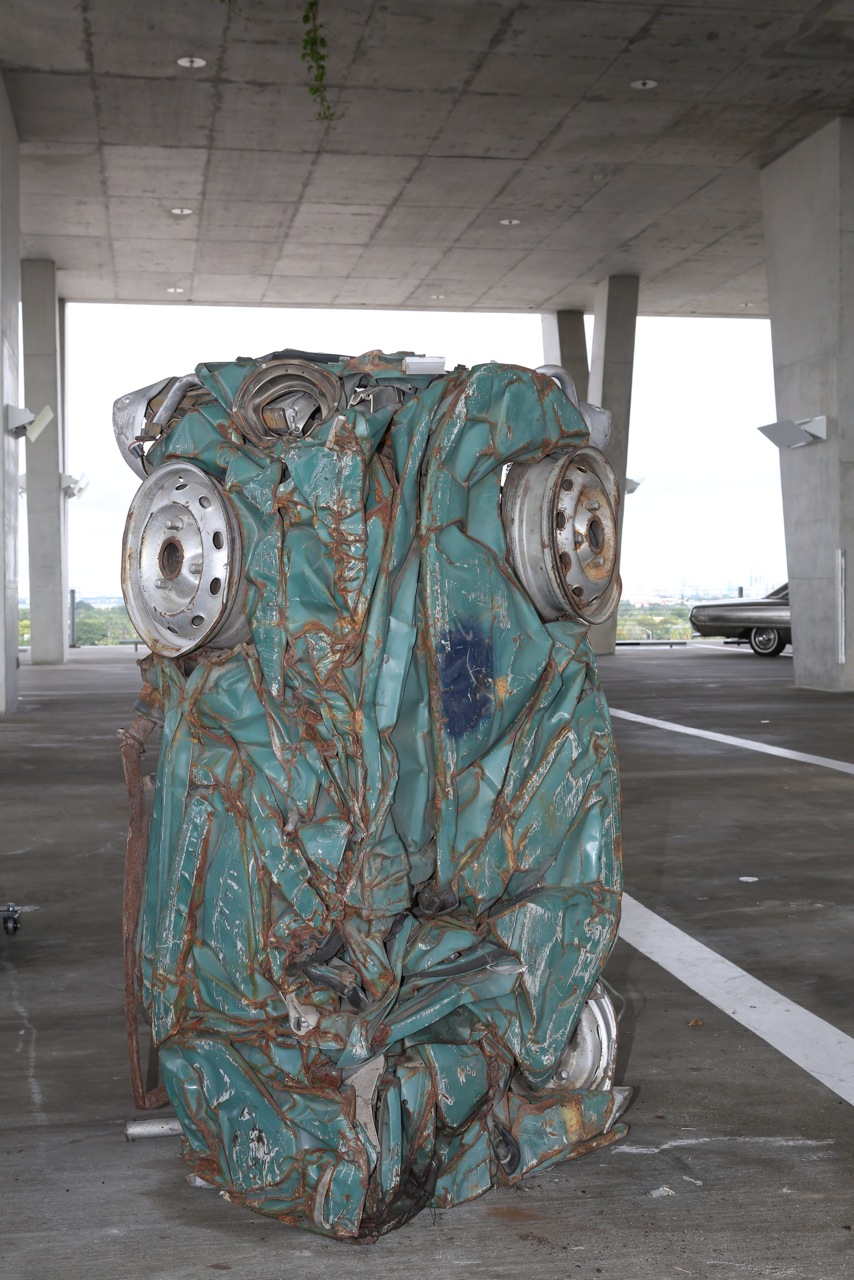 César, Compression Voiture Venise
The exhibition runs from December 4-8 on the top level of 1111 Lincoln Road in an open-air parking structure designed by Pritzker Prize-winning Swiss architectural firm Herzog & de Meuron.