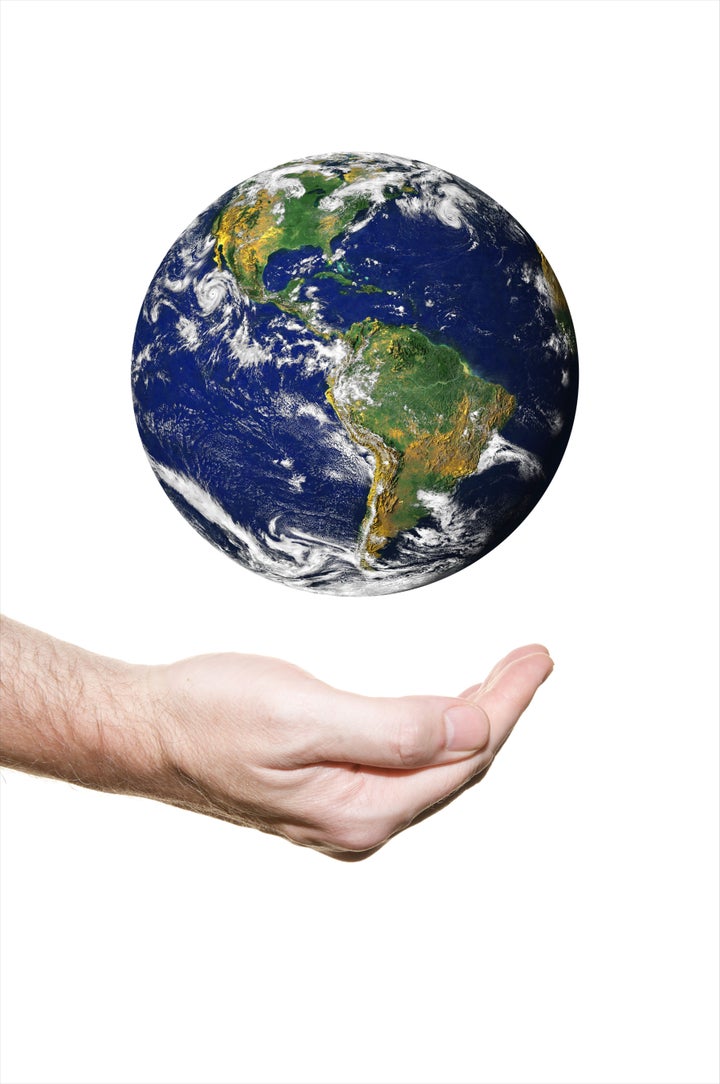 For attendees of this year's Art Basel, the past week in Miami Beach must have felt like déjà vu with a green twist. All week long, the city has been abuzz with a dizzying array of fashion shows, film screenings, musical performances, swank soirees, Brazilian-flavored bacchanals, mind-bending performance art, VIP networking sessions, and party after party after party. But Art Basel this was not. Welcome to Sustainatopia, the weeklong eco-festival/conference brainchild of visionary sustainability consultant, John Rosser, and Miami's philanthropic event of the year!
Now in its third year, Sustainatopia is a force to be reckoned with, attracting visitors from upwards of 60 countries and mayors from over 15 Latin American cities, and garnering a projected attendance of 15,000. The 50+ events scheduled at the outset were actually just the preamble to the festival's centerpiece: the three-day-long Impact Conference on social venture capital and social enterprise. The Impact Conference is one of the leading conferences in the United States, Latin America, and the Caribbean for social, financial, and environmental sustainability. For the conference, Rosser took a unique approach to the curation of attendees by convening select individuals from the disparate sectors of government, business, military, university, and philanthropy; creating a plenary environment, rife for deals and the cross-pollination of ideas. It was the perfect blend for the conference's focus, the interdisciplinary field of social entrepreneurship.
For those unacquainted with the term, social entrepreneurship is the hottest thing currently going in the world of philanthropy. Think of it as charity's business-savvy offspring. Social entrepreneurs are individuals who identify a problem in their community or elsewhere in the world and utilize entrepreneurial skills to remedy the problem by creating and managing a social enterprise (a "business to do good to people. To do good to the planet.") which effects long-term gains in society. Perhaps the quintessential example of a social entrepreneur is Muhammad Yunus, the Bangladeshi economist who founded Grameen Bank to provide microloans to elevate people out of abject poverty.
On the heels of Yunus' success, the field of social enterprise exploded! The reason? Unlike the charity model, which is all-too-often prone to ephemeral results from mere symptom treating, social enterprises are specifically designed to go to the root of the problem and transform a sector of society with lasting results. While most social enterprises fail, their venture capital requirements are typically low, and the results of even a single social enterprise which succeeds in rendering a major paradigm shift can be stratospherically high. Consequently, the stellar ROI of this type of impact investment makes social enterprise a smart choice for those looking to do good.
For the three days of the Impact Conference, the halls of the Miami Beach Convention Center were rich with the talent of this tribe of changemakers who had come from all over the world, willing to risk everything as they sought traction and investors for their big idea. While soft-hearted, this was a hard-nosed, discerning crowd. During their panel presentations, they eschewed "save the world" platitudes in favor of pragmatic, cost-effective solutions to meet our rising global challenges. There was an electrifying feeling of innovation and experimentation in the air and, while not every idea presented seemed feasible, the collective resolve of the attendees to fix these problems was tangible. The following are a few of the notable enterprises presented:

My Mela - An eCommerce aggregator selling high-quality, Fair Trade goods from Indian artisans.
CO2 Bambu - A bamboo supply and production enterprise, specializing in sustainable, low carbon footprint housing. They are adapting their model to create low-cost, floating eco-houses as a proactive measure in countries where flooding wipes out whole villages annually.
One World Futbol Project - An enterprise devoted to providing their nearly indestructible soccer balls to children living in refugee camps and conflict zones.
IDEAS - A locally-run, youth-led sustainability movement, which is growing throughout universities and K-12 schools.
The resounding sentiment of this weeklong event was one of determined optimism. There was the profound sense that we are in the midst of a great awakening. Even locally, it's hard not to feel this! For Miami, the city with the lowest level of civic engagement in the nation, the notorious apathy of its denizens is being uprooted by an all-hands-on-deck Zeitgeist, evidenced by the recent rise of groups like Occupy Miami and events like Philanthrofest. Sustainatopia, a far larger affair, international in reach and scope, is an enormous catalyst of this new momentum. It is precisely what the city needs to spur it forward and unearth the latent talent here. While many summarily dismiss Miami's potential, Rosser envisions a time when the city will be "a capital of social, financial, and environmental sustainability." When or if his dream will be realized is uncertain, but what is quite clear is that we're living in a quickly changing Miami; and this critical effort by Sustainatopia is instrumental in ensuring these changes are in the right direction. Here's to next year's!
Calling all HuffPost superfans!
Sign up for membership to become a founding member and help shape HuffPost's next chapter