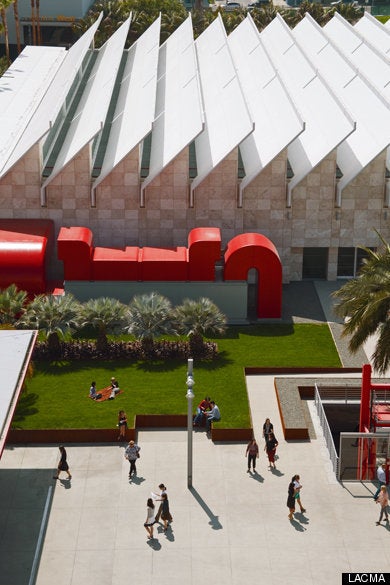 To say that the Los Angeles art season started on a high note this fall doesn't even begin to describe the huge crowds, excitement and heat generated last weekend by numerous museum and gallery openings. I wonder if all that somehow contributed to the 100º-plus heat wave that continues to cook us here in So Cal.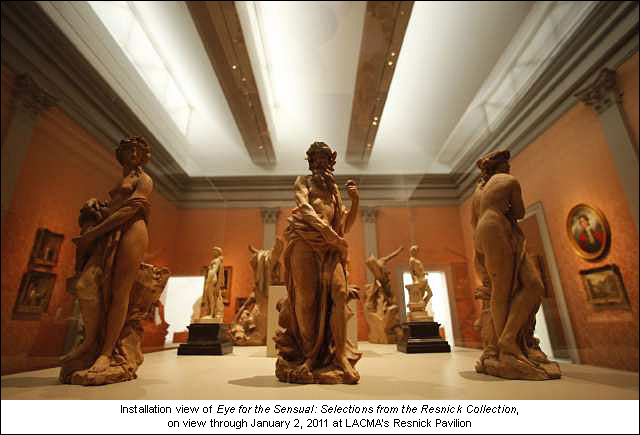 The talk of the town was the grand opening of LACMA's new Resnick Pavilion, designed by Renzo Piano, to which Los Angeles collectors and philanthropists Lynda and Stewart Resnick generously contributed $45 million. It seems that everyone in the know agrees that from an architectural point of view, this new 45,000-square-foot pavilion -- the largest naturally lit, open-plan museum space in the world -- is an inarguable success. (A few months ago, the museum tested this space with a sprawling, 2000-piece sculptural installation by Walter de Maria, which took full advantage of the numerous distinctive skylights and beautiful daylight streaming through the glass walls, both a trademark of the building.)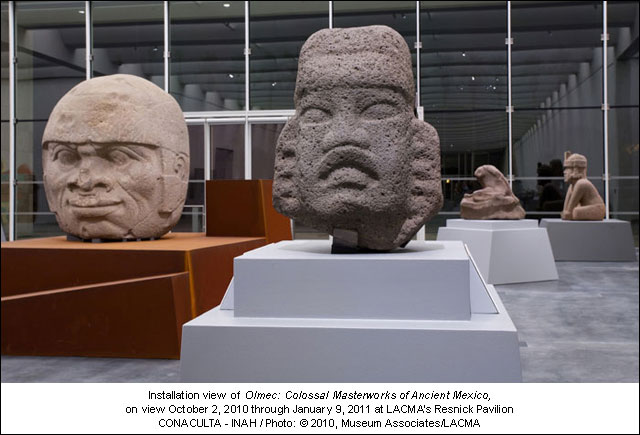 To inaugurate the Resnick Pavilion, LACMA unveiled three exhibitions which emphasize the encyclopedic nature of the museum's collections. The most impressive of them is the exhibition of monumental sculptures from the ancient Olmec civilization, which flourished in Mexico in the 2nd and 1st millennia BC.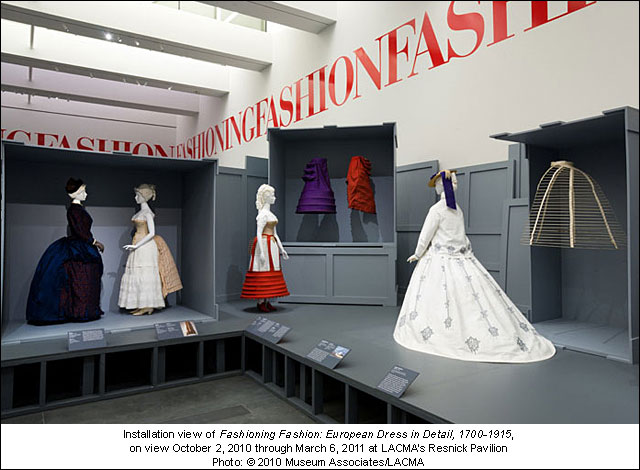 The other two exhibitions are devoted to European art and culture. One is a selection of paintings, sculptures, and decorative art from Lynda and Stewart Resnick's large private collection, displayed here with unprecedented theatricality. The other is a mouth-watering presentation of LACMA's recently acquired private collection of European costumes, so seductive with its shimmering fabrics and exquisite embroidery that one can barely resist the temptation -- perish the thought -- of touching the beautiful garments.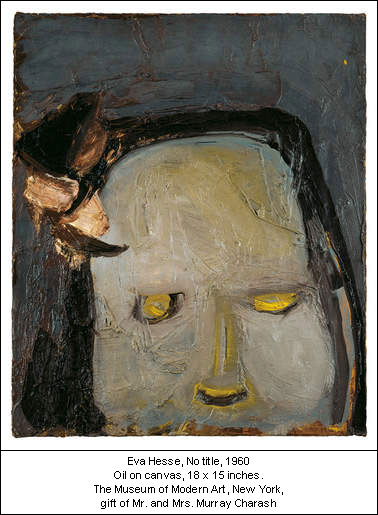 In the coming weeks, after spending more time absorbing the wealth of information in these three sprawling shows, I will talk about them in greater detail. But for now, let me also mention last weekend's openings at the Hammer museum, where the handsomely presented early paintings by renowned sculptor Eva Hesse (1936 - 1970) completely surprised me with their unnerving beauty and fluidity.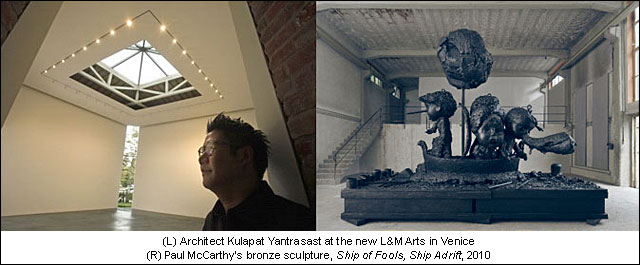 However, the biggest revelation was the opening of an ambitious new exhibition space in Venice -- the Los Angeles branch of L&M Arts, an extremely successful Manhattan gallery. Designed to great effect by LA-based Kulapat Yantrasast, a disciple of celebrated Japanese architect Tadao Ando, the gallery compound consists of two interconnected buildings, each exuding a surprising sense of grandeur in spite of its relatively modest size.
The inaugural exhibition there is a jaw-dropping presentation of three gigantic sculptures by Paul McCarthy, the celebrated Los Angeles artist whose performances and sculptural installations inevitably push viewers' buttons and test the limits of propriety. Here, in his monumental sculptures, the artist takes a cue from small, kitschy porcelain Hummel figurines of children, and then blows them up and almost apart, to the most disturbing and unsettling effect. My favorite is the bronze Ship of Fools, drifting to nowhere with a crew of kids violently blinded by unseen forces.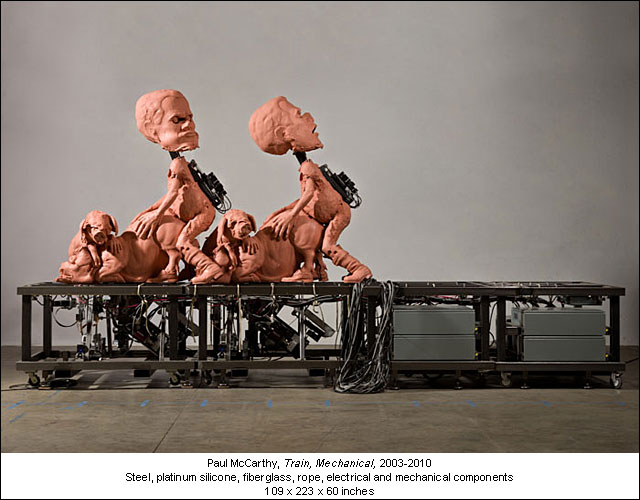 But the one sculpture that will raise your eyebrows to the ceiling and make your jaw drop to the floor is the soft pink silicone Mechanical Train depicting two male figures in perpetual movement, doing naughty - very naughty - things to pigs, who in their turn behave just as badly. Considering that the faces of these two male figures bear a resemblance to none other than George Bush, you can get a sense of the explosive political and cultural issues that McCarthy habitually deals with in his daring art -- art that likes to behave badly -- and our world is better off as a result of it.
Edward Goldman is an art critic and the host of Art Talk, a program on art and culture for NPR affiliate KCRW 89.9 FM.
To listen to the complete show and hear Edward's charming Russian accent, visit Art Talk on KCRW.
Banner image: Installation view of Eye for the Sensual: Selections from the Resnick Collection at the Los Angeles County Museum of Art's Lynda and Stewart Resnick Exposition Pavilion; © Museum Associates/LACMA

Related
Popular in the Community