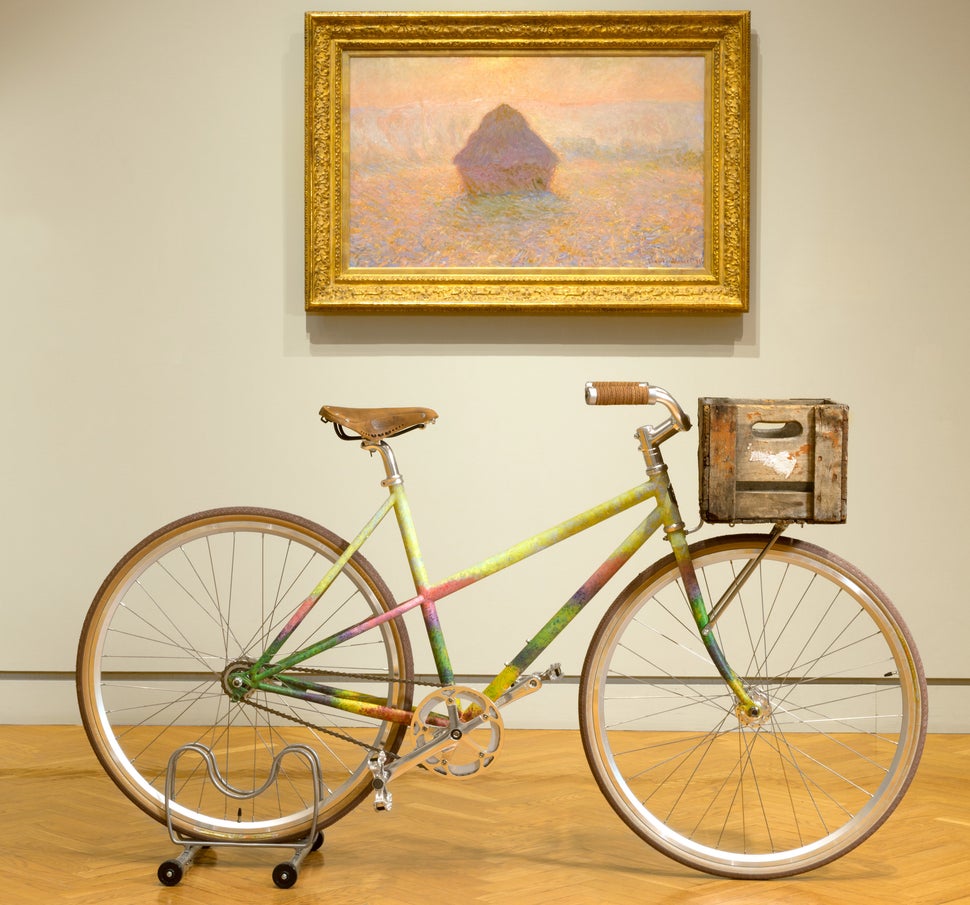 Do you love art so much you wish you could just straddle the damn thing and zoom out the door? Normally, I'd advise you to steer clear of museums if that's the case. But in the very particular case of the Minneapolis Institute of Arts (MIA), you'll be in paradise. 
The MIA has partnered with Handsome Cycles, along with creative agencies KNOCK, inc. and TREAT AND COMPANY, to create a series of bicycles inspired by artworks in the Institute's collection. Why? Because it's the MIA's 100th Birthday, that's why! 
The first bike, inspired by Claude Monet's "Grainstack, Sun in the Mist," adapts Monet's delicate yet gritty pastel brushstrokes to the bike's exterior. "We wanted to let the paint speak for itself in this piece," a Handsome Cycles rep explained in a statement. "Our painter used multiple layers and a precision hand to execute the complicated finish of this bike. The rest of the bike is kept intentionally simplistic to highlight the complexity of the paint, while only adding elements that enhance its rural and natural feel."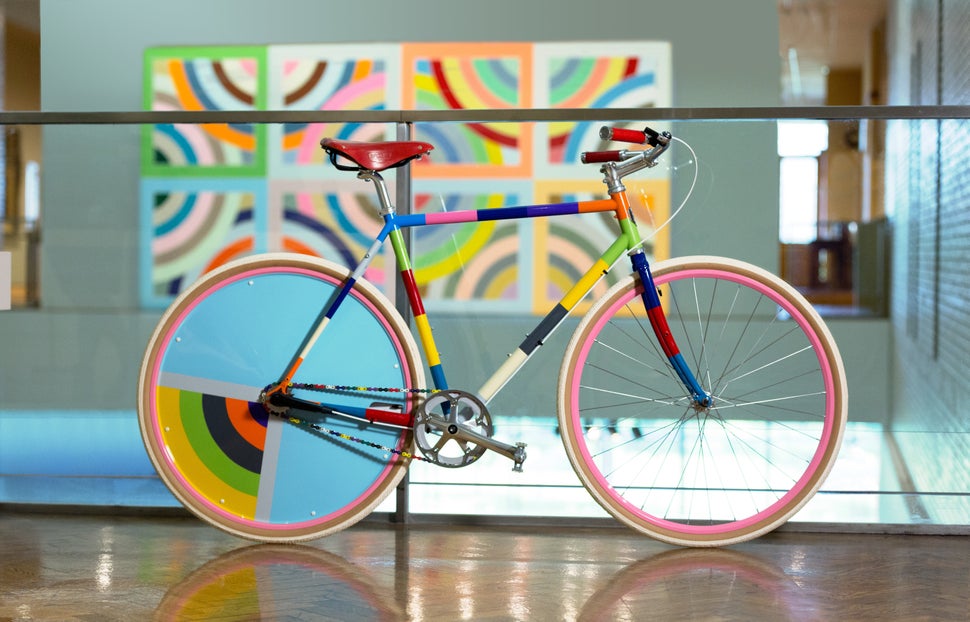 And then there's the two-wheeler based on Frank Stella's 1969 "Tahkt-i-Sulayman, Variation II" -- the title is named after an ancient shrine in West Azerbaijan, Iran. For the uninitiated, most of Stella's works in his "Protractor" series are named after a circular Middle Eastern city or architectural site the artist traveled to in the '60s. Of the work, Stella said: "My painting is based on the fact that only what can be seen there is there. It really is an object ... You can see the whole idea without any confusion. What you see is what you see."
The final bike in the collaboration captures the je ne sais quoi of the 1948 Tatra T87 Four-Door Sedan, also in the MIA's collection. The car's smooth curves and polished exterior are adapted to fit its bike's frame. 
Paging all bike nerds, art nerds, and vintage car nerds, I guess! Get yourselves over to the MIA stat, where you can take the carefully painted pedal to the metal. Just joking, you can't ride them -- they're art bikes, after all. See some close-up shots below and keep reading for a behind-the-scenes video of the whole process. 
PHOTO GALLERY
30 Artist Names You Are Probably Pronouncing Wrong
REAL LIFE. REAL NEWS. REAL VOICES.
Help us tell more of the stories that matter from voices that too often remain unheard.