As the saying goes, "all good things must come to an end". So last Sunday, I went to the Getty Museum to say my goodbyes to its exceptional exhibition London Calling, which presented the works of six major artists -- Lucien Freud, Francis Bacon, Leon Kossoff, Michael Andrews, Frank Auerbach, and R.B. Kitaj.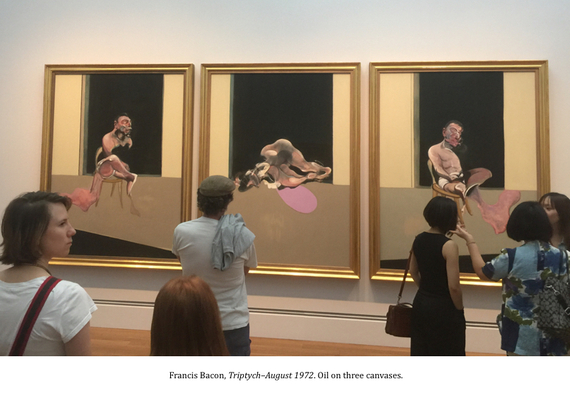 I've seen this exhibition several times, and each time it was crowded with visitors, which pleasantly surprised me. After all, none of these artists has been known for a desire to please the crowd with "nice and easy" works. On the contrary, a number of the paintings at the exhibition have a palpable sense of uneasiness, challenge, and tension. Every time I saw this exhibition, I couldn't help thinking of the phenomenon of struggle, drama, and pain as the frequent and surprising source of great art.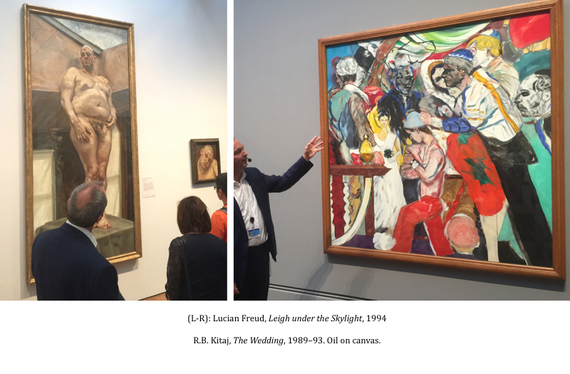 Now that the exhibition is closed and the artworks are on their way back home to London, it's difficult to not perceive it as a sort of Los Angeles art Brexit. But let's not cry for too long. Look what I found at the Getty, tucked away in the galleries displaying its collection of 17th century Dutch paintings.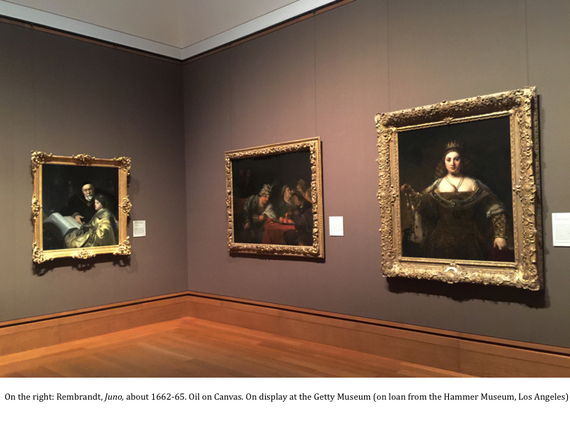 I'm talking about Juno, a late painting by Rembrandt, which belongs to the Hammer Museum, but now -- due to the Hammer's current remodeling -- Juno is making a special appearance here at the Getty. I have a long history with this painting, going back to the early 1970s, when it was exhibited at the Hermitage Museum in St. Petersburg as a part of Armand Hammer's private collection. I liked it then, and I always say hello to it when I'm at the Hammer, but here at the Getty, the painting has an extra sense of immediacy, as if Juno is actually stepping out of the frame to greet you.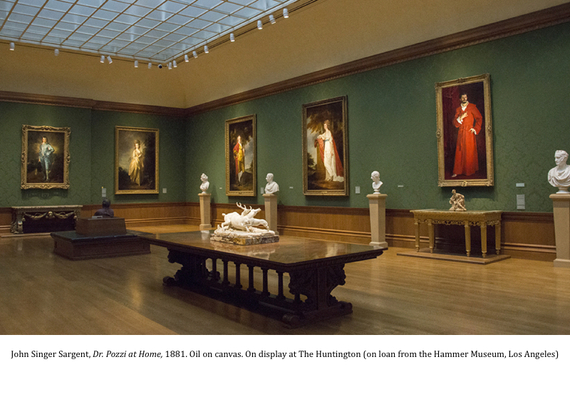 The Hammer Museum definitely deserves high praise for its smart collaborations with various Los Angeles museums. Brace yourself for a surprise while visiting The Huntington, where, in the grand hall with its collection of 18th century British portraits, you will see the late 19th century painting by an American artist, John Singer Sargent. This full-length portrait of the Parisian gynecologist Dr. Pozzi in his intense crimson dressing gown is another gem belonging to the Hammer Museum, but is now temporarily displayed at the Huntington. I never thought that this American portrait could hold its own next to all of these glamorous British paintings -- but I was wrong. In spite of the nearby presence of Gainsborough's world-famous Blue Boy, your eyes, upon entering the hall, go straight to Dr. Pozzi.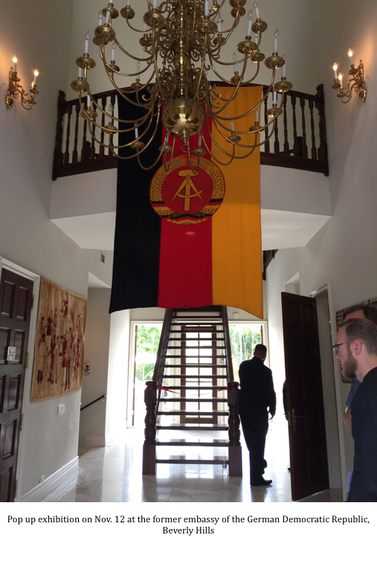 And finally, here's the last and most fleeting of the exhibitions I've seen recently. It was a one-day pop up exhibition of Cold War-era art and artifacts from the Soviet Bloc countries. Organized by the Wende Museum, this exhibition was held at the former German Democratic Republic embassy in Beverly Hills. I have to admit that it was a little bit surreal to park my car in this luxurious neighborhood, and upon entering the mansion, be confronted by the Soviet-era East German flag and portraits of Lenin, Stalin, Brezhnev crowding the walls and tables of this former GDR embassy.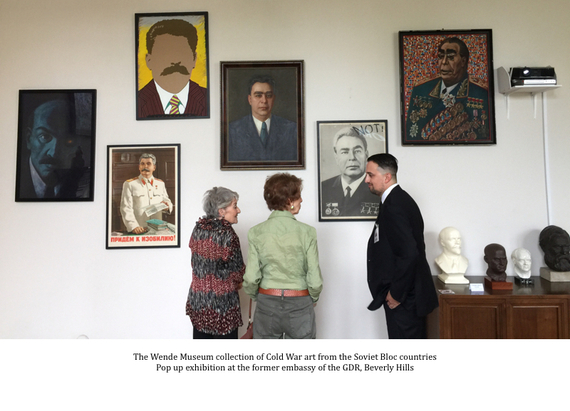 To learn about Edward's Fine Art of Art Collecting Classes, please visit his website. You can also read The New York Times article about his classes here, or an Artillery Magazine article about Edward and his classes here.
Edward Goldman is an art critic and the host of Art Talk, a program on art and culture for NPR affiliate KCRW 89.9 FM. To listen to the complete show and hear Edward's charming Russian accent, click here.
Popular in the Community