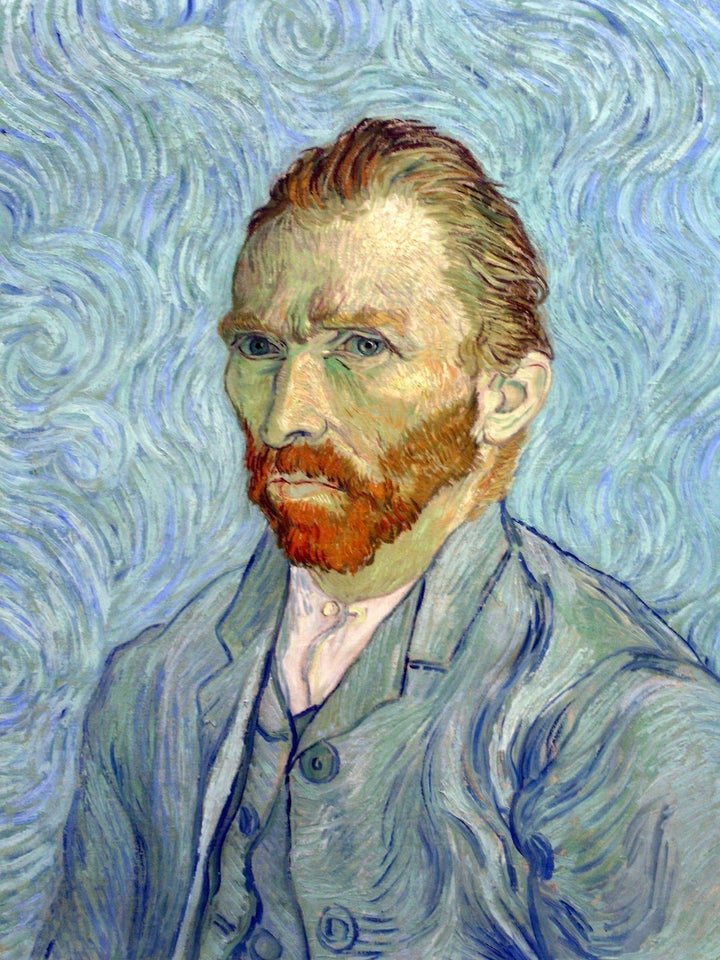 D.C.'s Smith Center for Healing and the Arts Launches an Art Advisory Service for Healthcare Facilities

No one enjoys spending time in the hospital. But consider what it might be like if the white, sterile walls were covered in mirrored mosaics, the maze-like corridors were marked with kinetic sculptures, and behind each exam room door was a one-of-a-kind work of art. Research shows that being surrounded by art can significantly improve your hospital experience -- and even your outcome (1). Yet, many healthcare facilities remain cold, stark, and void of any more than the occasional washed out landscape print.
In 1984, a landmark paper by Dr. Roger Ulrich helped establish the field of Evidence-Based Design through a study in which he found that patients who had hospital rooms with a window required less pain medication and recovered at faster rates than patients in rooms without windows (2). Since that publication, the field of Evidence-Based Design has expanded and numerous studies have shown that artwork in patient rooms offer comparable benefits -- promoting healing, relieving patients' pain and stress, and increasing their overall well-being (3).
We've seen a remarkable shift in the past few years as the medical community has begun to adopt this approach and work with developers and architects to create improved spaces -- but there is still a lot of room to improve, in part because many healthcare facilities lack the expertise to make these changes on their own. This is what led Washington D.C. cancer support and integrative health nonprofit Smith Center for Healing and the Arts to start an Art Advisory service particularly geared towards creating healing environments in healthcare settings.
Smith Center has over 16 years of experience utilizing the arts to facilitate healing for people with cancer and other illnesses. Creative expression has been a central part of Smith Center's renowned, weeklong cancer retreats and therapeutic art workshops, including core monthly Creative Journaling and SoulCollage® series. In addition, Smith Center runs the Joan Hisaoka Healing Arts Gallery, a community arts space that for the past 4 years has worked with over 400 artists, produced more than 30 exhibitions, and developed a citywide arts festival marking the 10th anniversary of 9/11. As the Gallery Director, I've seen first hand how the arts provide tools for rehabilitation and recovery, an outlet for self-expression, an escape from physical and mental challenges, and stress reduction to those who need it most desperately.
Smith Center is also responsible for designing and coordinating a Hospital-based Artist-in Residence program, which has served thousands of patients and staff in hospitals such as Washington Cancer Institute, Howard University Hospital, and Walter Reed National Military Medical Center. This program has had life-affirming and inspirational effects on over 4,000 patients by bringing creative writing, storytelling, music, and guided imagery to their bedsides.
By integrating one-of-a-kind, inspirational fine artwork into lobbies and exam rooms of hospitals, clinics, and physicians' offices throughout the D.C. area, and potentially beyond, the Art Advisory will help Smith Center to extend the reach and impact of the arts on healing. Representing 20 artists selected from a national call and working in a diversity of mediums, the Art Advisory offers clients a dynamic mix of works to choose from and build their unique collections. Clients will be able to select work ranging from handmade paper installations to large-scale digital prints to custom, mosaic murals. In addition, the Art Advisory offers innovative, evidence-based design solutions and customized services including curatorial art plans, installation and framing coordination, and collection inventory. By working alongside each client, the result is a specially curated art collection that tells each organization's story of community, enhances employee morale, and creates an uplifting environment for patients.
All profits from this initiative will go towards Smith Center's ongoing services for people affected by cancer including patient and caregiver retreats and support programs, patient navigation services in underserved parts of DC, and the Artist-in-Residence program.
If art can make such an impact on the patient experience, why not turn every uninviting, dim exam room and waiting area into a vibrant space for community expression and personal healing? If Smith Center for Healing and the Arts has anything to do with it, your hospital experience is about to change.
For more information on Smith Center for Healing and the Arts and its Art Advisory, visit www.smithcenter.org.
(1) The Arts of Healing, M.J. Frederich, The Journal of the American Medical Association (JAMA), May 19, 1999, Vol.281, No.19.
(2) View through a Window May Influence Recovery from Surgery. Roger S. Ulrich. Science, New Series, Volume 224, Issue 4647 (Apr. 27, 1984), 420-421.
(3) Tse, M. M., Ng, J. K., Chung, J.W., & Wong, T.K. (2002). The effect of visual stimuli on pain threshold and tolerance. Journal of Clinical Nursing, 11(4), 462-469.
A Place to Heal: Environmental Sources of Satisfaction Among Hospital Patients. Harris, P.B., McBride, G., Ross, C., Curtis, L. Journal of Applied Social Psychology, Volume: 32 Pages: 1276-1299, June 2002
Related
Popular in the Community