Cities like New York and Paris have long captured the art world's attention, wooing artists, collectors, critics and curators who have hurried to call the hubs home. Other storied art havens include Los Angeles, Berlin and Hong Kong, amongst others -- locales that have managed to snare auction houses or gallery giants, rounding out an entirely too sparse a map of art destinations.
A new book, however, is attempting to challenge this perception of the exclusive art world. Titled "Art Cities of the Future," the publication introduces us to places like Singapore or Lagos, Nigeria, art communities that are poised to shake things up in the 21st century.
Compiled by a group of curators, the 336-page book surveys 12 global cities to watch out for, chosen for their impact on contemporary art, history of artistic importance, and overall cultural climate. Some choices are surprising (Cluj, Romania, anyone?), while others have been on the verge of becoming major players for some time (ahem, Istanbul).
Scroll down to see the complete list and let us know where you think the art world is headed in the comments.
1. Delhi, India
The locale boasts art spots like the National Gallery of Modern Art, the School of Arts and Aesthetics (JNU), and Talwar Gallery. The city is home to artists like Anita Dube, Gigi Scaria and Amar Kanwar.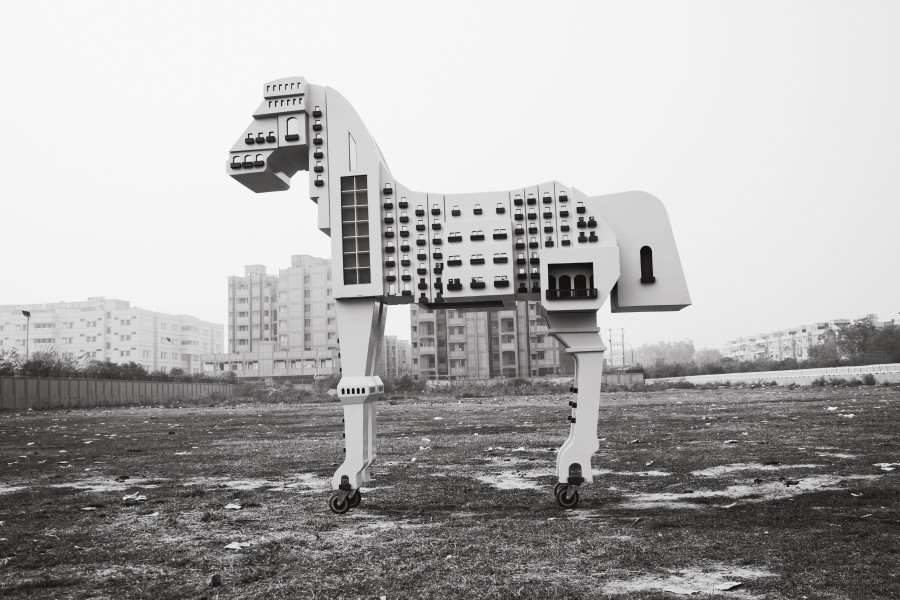 Gigi Scaria, Someone Left a Horse on the Shore, 2007, digital print on archival paper, 109 × 164 cm. Delhi, India
2. Bogotá, Colombia
Home to the Museum of Modern Art Bogota, Laboratorio Interdisciplinario and the Gold Museum. Artists like Alberto Baraya, Antonio Caro and María Elvira Escallón reside there.
3. Cluj, Romania
One can visit the National Museum of Art or the Paintbrush Factory, and artists like Razvan Botis and Adrian Ghenie call it home.
4. Istanbul, Turkey
Art spots include the Istanbul Modern, Pilot Galeri and Rodeo. The city is home to Halil Altındere, Nilbar Güreş and Aslı Çavuşoğlu.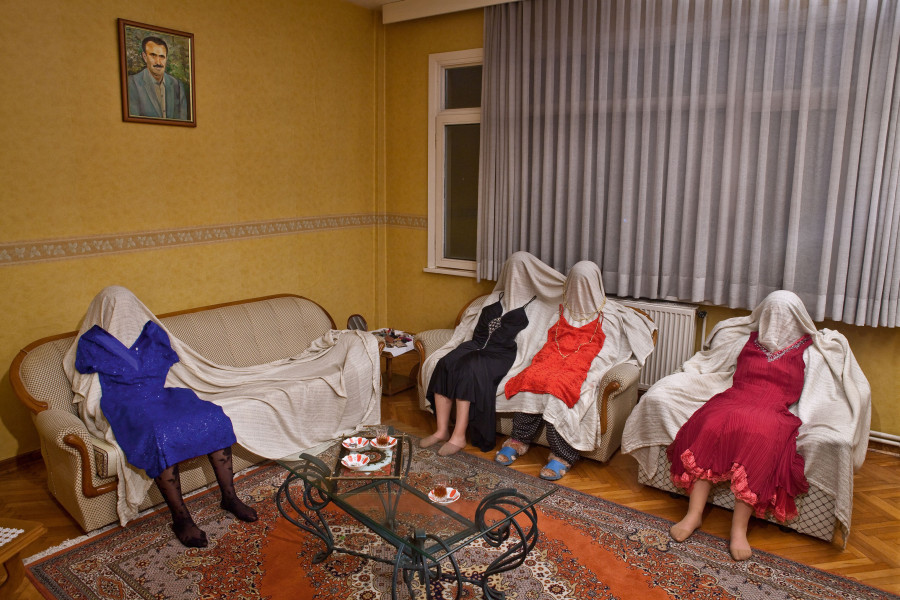 Nilbar Güreş, The Living Room, from the series çırçır, 2010, C-print, 120 × 180 cm. Istanbul, Turkey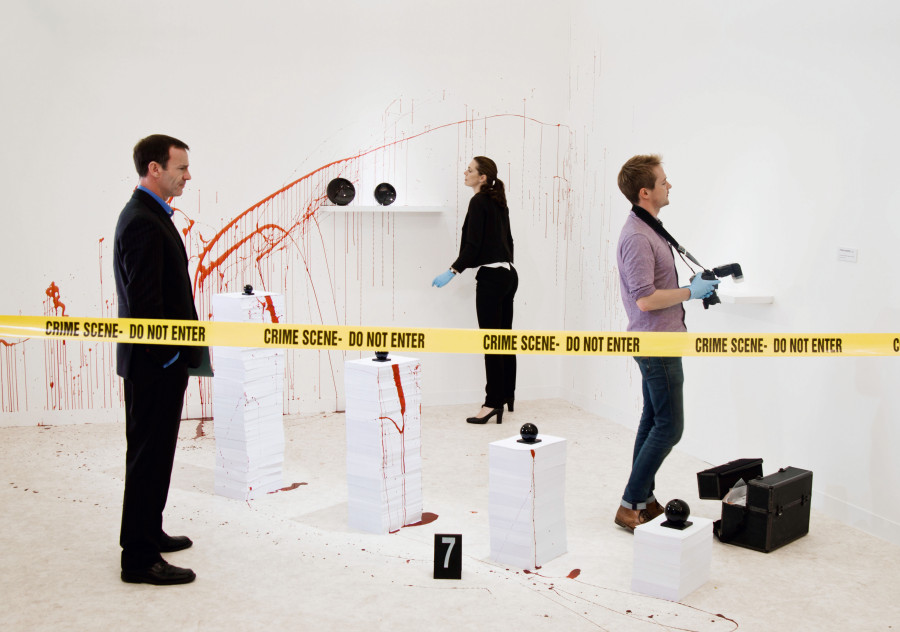 Aslı Çavuşoğlu, Murder in Three Acts, 2012, film and performance. Istanbul, Turkey
5. Johannesburg, South Africa
Art admirers have Wits Art Museum, Bag Factory Studios and Johannesburg Art Gallery to visit. Artists like Nicholas Hlobo, Moshekwa Langa and Zander Blom reside there.
6. Singapore
The locale boasts art spots like the Institute of Contemporary Arts Singapore, Singapore Art Museum and the National Art Gallery. The city is home to artists like Heman Chong, Ho Tzu Nyen and Donna Ong.
7. Lagos, Nigeria
The African Artists' Foundation, National Museum and Terra Kulture call Lagos home, as do artists like Jelili Atiku, Andrew Esiebo and Peju Layiwola.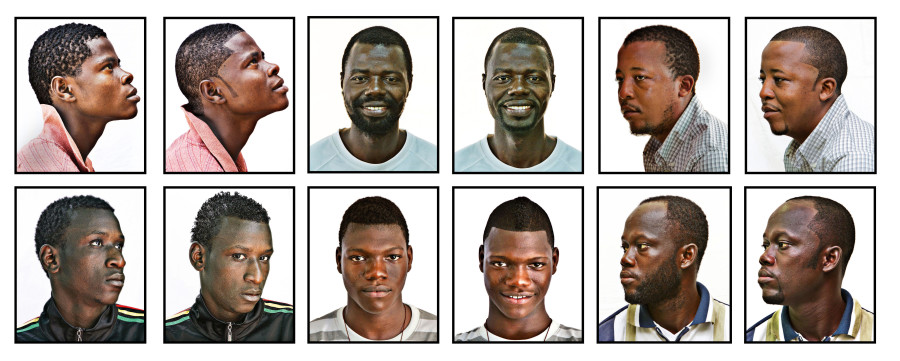 Andrew Esiebo, Untitled, from the series Pride, 2012, digital photograph printed 200 × 80 cm, dimensions variable. Lagos, Nigeria
8. Beirut, Lebanon
Boasts the Arab Image Foundation, Beirut Art Center and Sfeir-Semler Gallery. Artists like Ziad Antar, Marwa Arsanios and Ali Cherri live there.
9. Seoul, South Korea
You don't want to miss Singapore's Alternative Space Loop, National Museum of Contemporary Art or the Nam June Paik Art Center. The city boasts hometown artists like Hyun Ah Cho, Hodeuk Kim and Jungho Oak.
10. San Juan, Puerto Rico
The Museo de Arte de Puerto Rico, Museo Arte Contemporaneo de Puerto Rico and the Walter Otero Contemporary Art museums are all stationed in San Juan. The city is home to Tony Cruz Pabón and Radames 'Juni' Figueroa.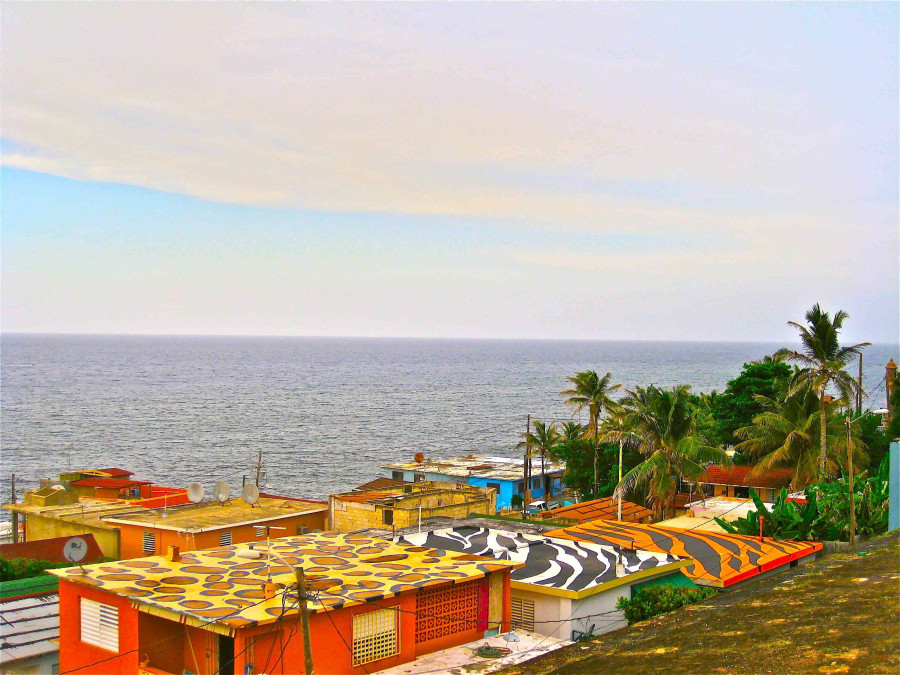 Radames 'Juni' Figueroa, Untitled (Zebra, Tiger and Leopard Roof), 2009, industrial paint and residential rooftops in La Perla, Old San Juan. San Juan, Puerto Rico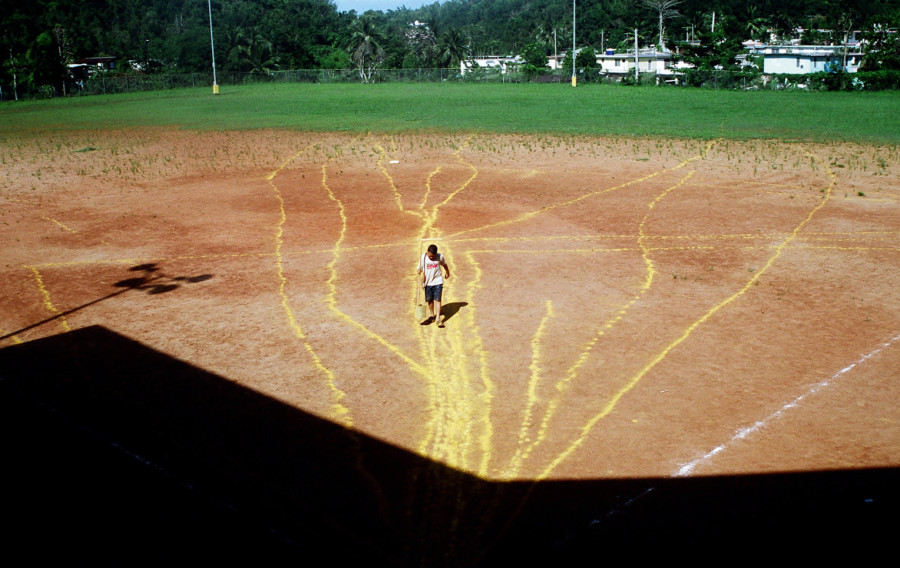 Tony Cruz Pabón, Drawing on Ball Park, 2003, Santo Domingo. San Juan, Puerto Rico
11. São Paulo, Brazil
Museu de Arte Moderna, Galeria Luisa Strina and Galeria Vermelho are buzzed about destinations in São Paulo. Artists Marcelo Cidade and Marina Rheingantz reside there.
12. Vancouver, Canada
Can't miss the Contemporary Art Gallery, Vancouver Art Gallery or the VIVO Media Arts Center. Native artists include Kevin Schmidt, Julia Feyrer and Isabelle Pauwels.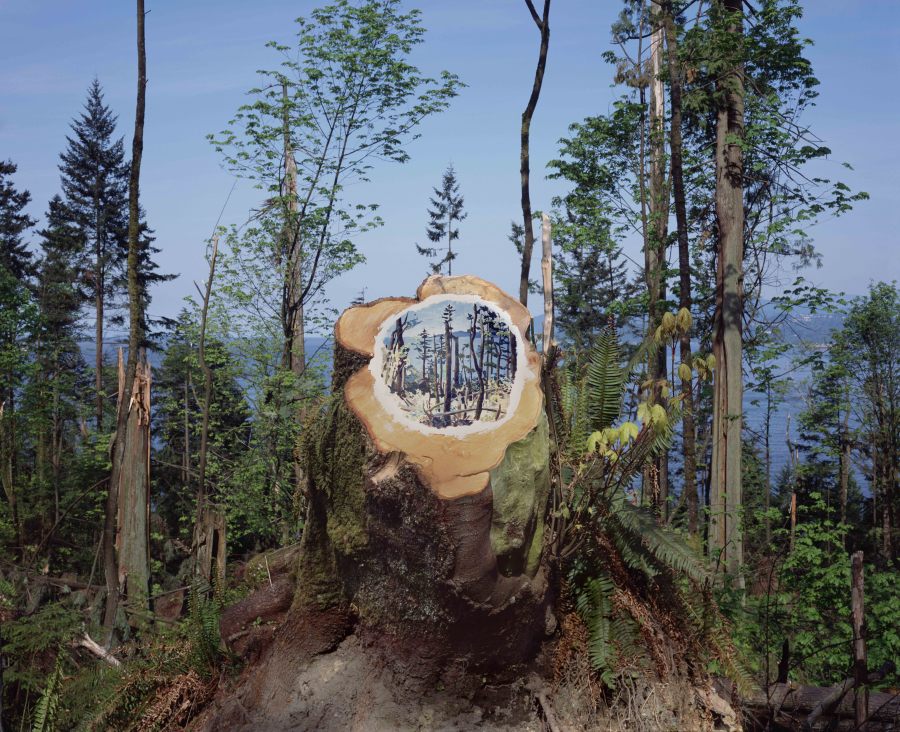 Kevin Schmidt, Prospect Point, 2007, LightJet print, 188 × 221 cm. Vancouver, Canada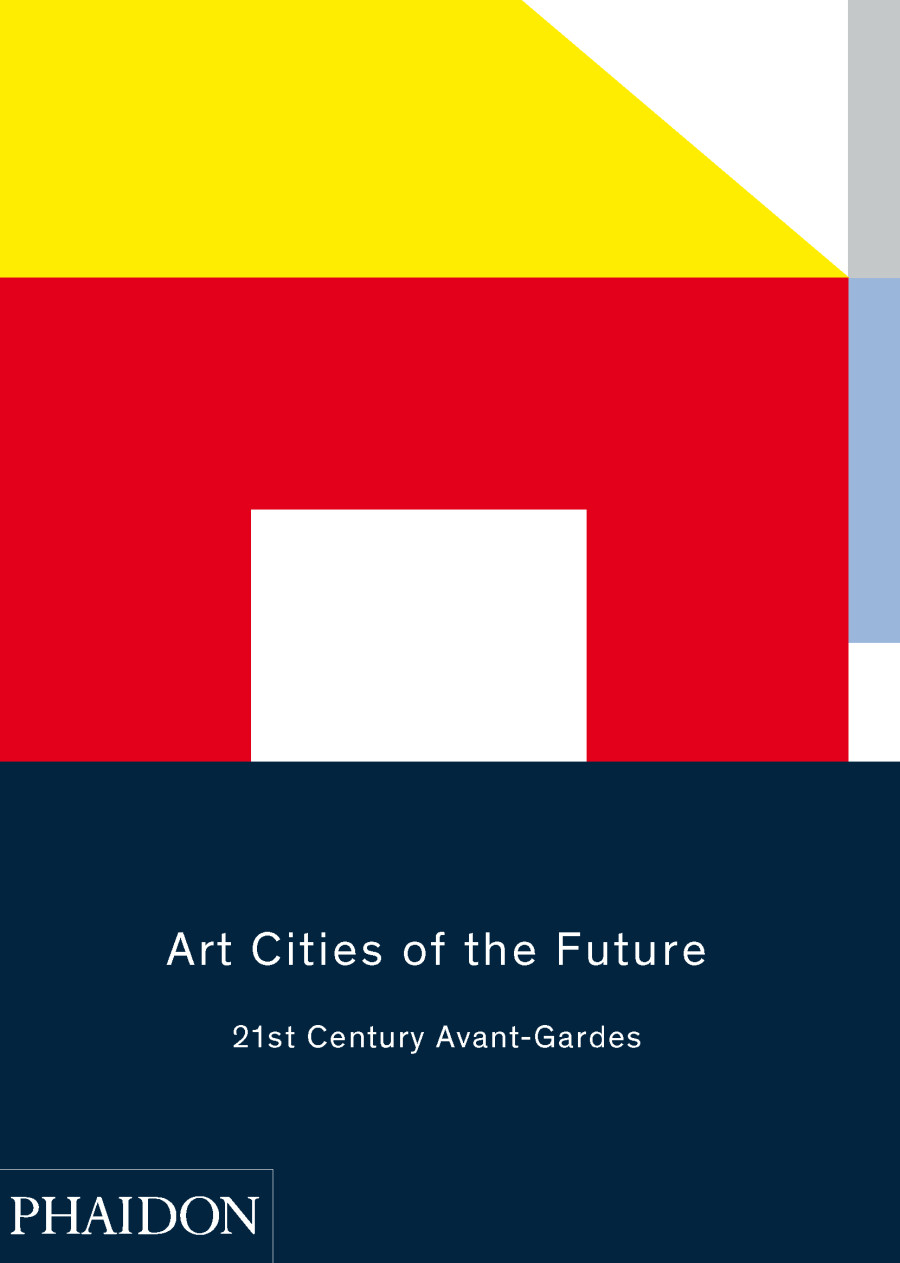 Related