Warning: This post contains images of erect ancient sculptures and may be inappropriate for work.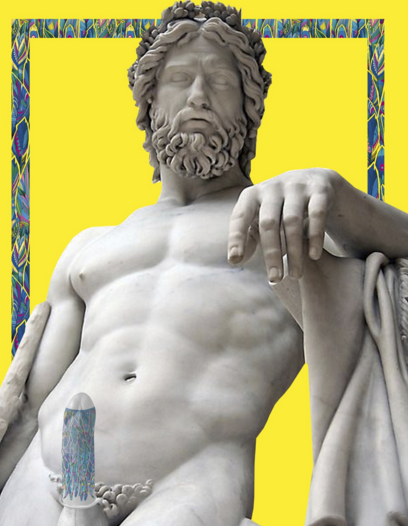 Raise your hand if you've ever heard a dude say he doesn't like to wear condoms. Something about the flesh-colored sacks being so aesthetically dull they just kill the mood. Like, who, in the middle of a hot and heavy make-out sesh wants to take a break, stop looking at the beautiful naked creature in front of them, and set their sights instead on a rubber glove the color of oatmeal?
Thankfully, if you too have felt personally victimized by ugly condoms, a solution is on the horizon. A French startup by the name of Made in Love has crafted a line of artist-made condoms, turning the drab prophylactics into fab objets d'art. Yes, boys, slip on one of these and not only will you be guaranteed a worry-free round of safe sex, but you'll be transforming your member into your own little personal artwork. Or, sorry, very big artwork.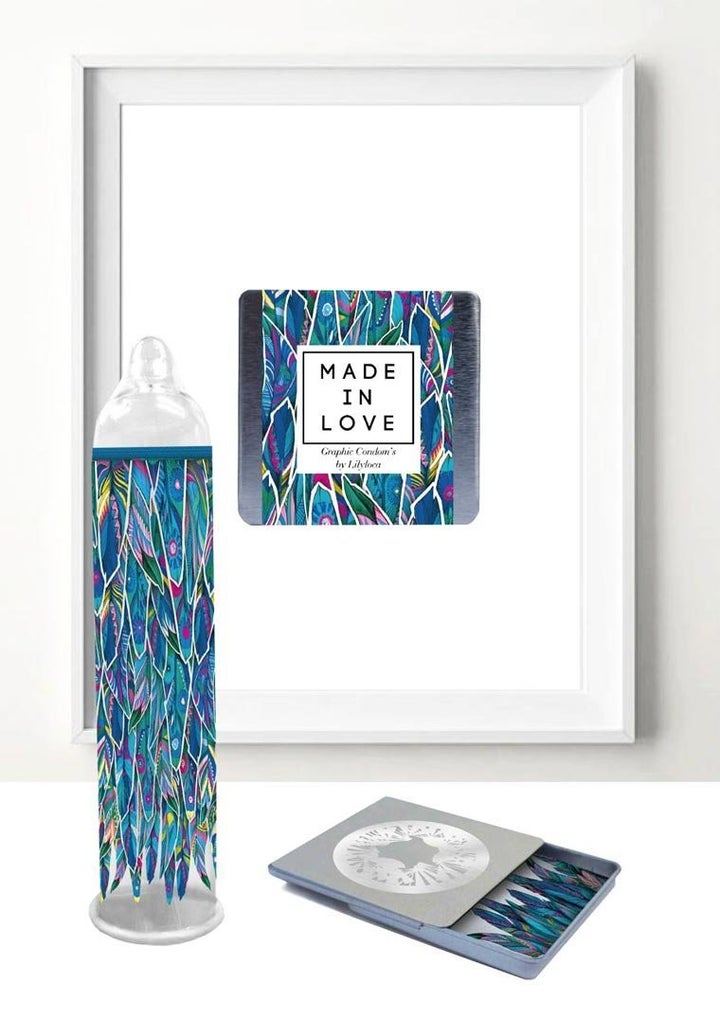 This unusual design venture has merged the two intoxicating realms of art and sex in a way we never really imagined. The revolutionary invention just might overturn the entire art marketplace as we know it. Why own a piece of art when you can be entered by a piece of art? Instead of roaming a museum, or envisioning a Picasso or a Monet on your bedroom walls, why not imagine them adorning your privates? Are art condoms the new dorm posters? What is happening? 
Before we get too ahead of ourselves, art condoms are still in the crowdfunding phases of their existence. Made in Love is currently raising funds on the Paris-based crowdfunding platform Kiss Kiss Bank Bank to make these beautiful love gloves a reality. Thus far, artists Maëlle De La Forge, Alex & Marine, Anna Borowski and Lilyloca have contributed their work, consisting mostly of brightly colored abstract designs that make your sexy parts look like they're on their own personal acid trips. 
So, next time you're surfing an online dating site and see your potential partner "loves art," you know what to do. Give the lady or lad what she/he needs -- penetration BY ART.
See Made in Love's video below to learn more.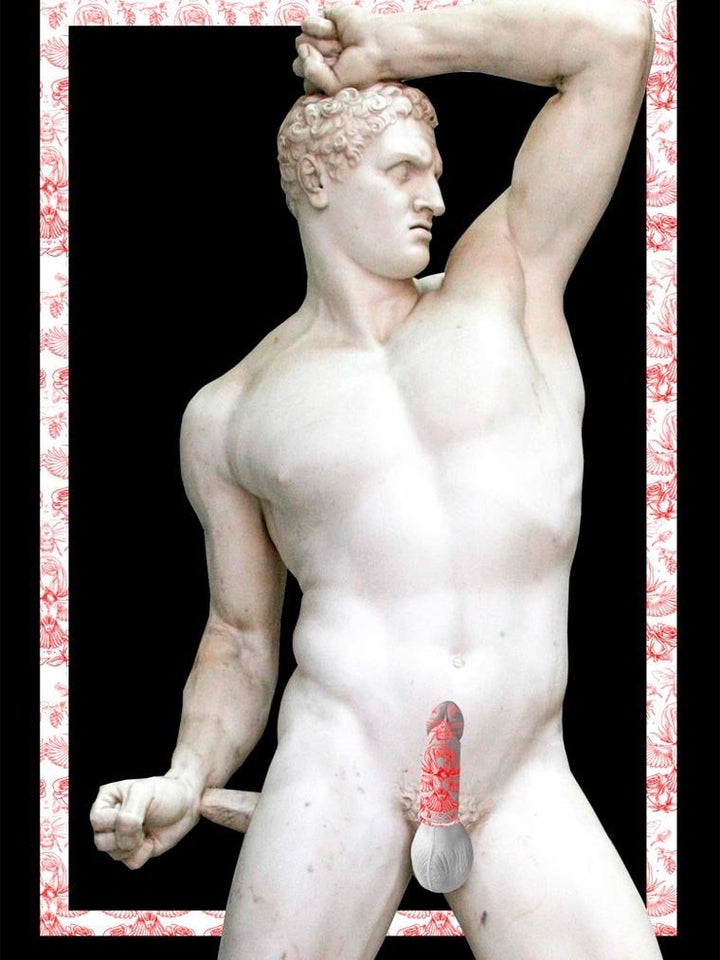 PHOTO GALLERY
Sex Toy Gift Guide
Calling all HuffPost superfans!
Sign up for membership to become a founding member and help shape HuffPost's next chapter