Spring is upon us, dear readers. Here in New York City, the sun is (peeking) out, the skies are blue(ish) and the temperature is slowly rising (we're simply refusing to accept nor'easter forecasts). 'Tis the season of getting outside, shedding the chains of winter-induced depression and venturing to parts of the state you've been missing whilst in cold weather hibernation.
What better way to fulfill these springtime mandates than to visit the art museums and public art attractions waiting for you just beyond the five boroughs?
In honor of the better months to come, we've compiled a list of the 13 best New York art spots that aren't in NYC. From the Hamptons to the Hudson to the northern reaches of this fine state, our guide spans the stretches of a region filled with massive sculpture parks, converted artist homes and literal churches in which you can worship art. And the best part: Adding these destinations to your spring must-see list will get you out of the cold, dark city that's kept you captive since December.
Behold, the 13 places you must visit now: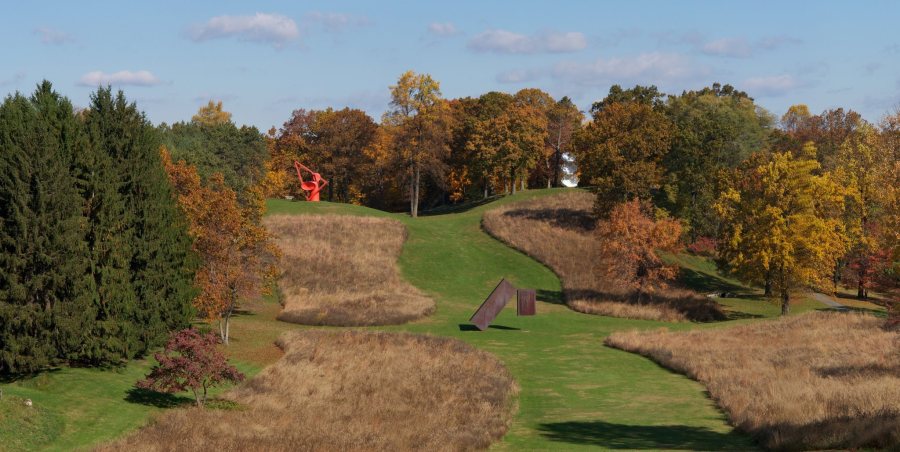 (Photo courtesy of Storm King Facebook)
This open-air museum should be at the top of every arts and culture lover's must-see list. Located in New Windsor, NY, the 50-year-old sculpture park boasts 500 acres of landscaped fields and rolling hills filled with more than 100 artworks from artists like Alexander Calder, Richard Serra, Roy Lichtenstein, Maya Lin and Sol Lewitt. The center officially opens April 2, 2014 and works by Chinese artist Zhang Huan will be waiting for you.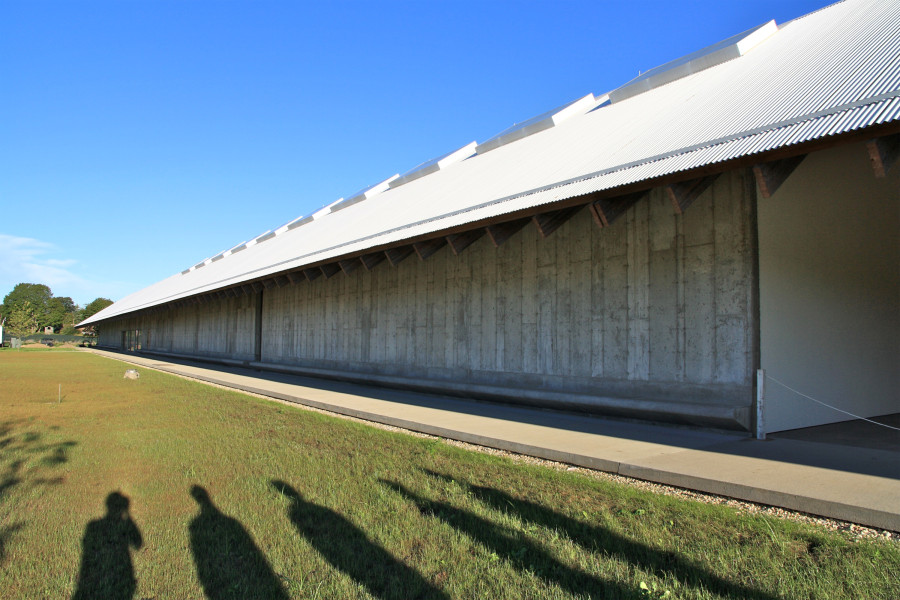 (Photo courtesy James S. Russell/Bloomberg via Getty Images)
Nestled in Water Mill, NY, the Parrish Art Museum was founded in 1898 but recently underwent a massive redesign in 2012, amounting to over 12,000 square feet of exhibition space devoted to American art. The institution is named after Samuel Longstreth Parrish, a serious art collector in the late 19th and early 20th centuries, and the first iteration of the museum was built to house his wealth of masterpieces. It's definitely worth a visit, if not just to see the Herzog & de Meuron building makeover that lands somewhere between an extended New England farm house and a contemporary cathedral. (Photo courtesy of AP Photo/Pollock-Krasner House and Study Center, Helen Harrison)
Just as the title denotes, the Pollock-Krasner House and Study Center is the former home and studio of Jackson Pollock and Lee Krasner, the abstract expressionist painters who married in 1945. They actually purchased the home with a loan from Peggy Guggenheim, adding to the legacy of this charming locale. Situated in East Hampton, the mini museum allows visitors to pore over artifacts from Pollock and Krasner's life together. It officially opens in May, by appointment only, and opens up to passersby in June.
4. OMI International Arts Center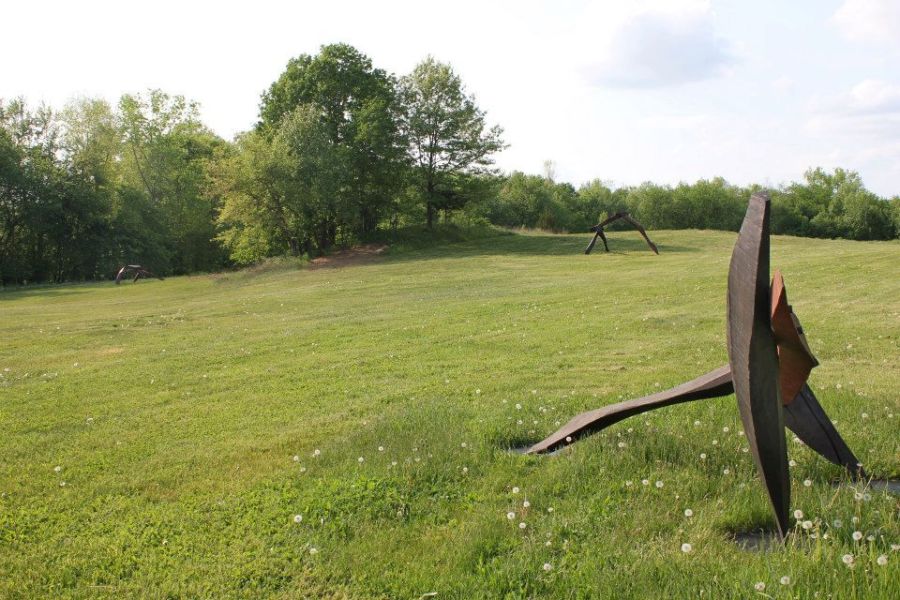 (Photo courtesy of OMI International Arts Center Facebook)
Omi International Arts Center is a not-for-profit arts organization with residency programs for visual artists, writers, musicians and dancers. Located in Ghent, NY, the 300-acre property includes the Fields Sculpture Park, home to over 80 contemporary sculptures. Bonus: It's open year-round. Like Storm King, the stretches of green are a breath of fresh air you know you need right now.


(Photo courtesy of LongHouse Facebook)
This is yet another one of those places that you'd escape to just for the experience of being amongst an awe-inspiring garden and sculpture collection. It just so happens that LongHouse also has a beautiful selection of ethnographic and handcrafts on view. Nature and art collide in the most tranquil way here, so it's definitely worth a day trip to East Hampton.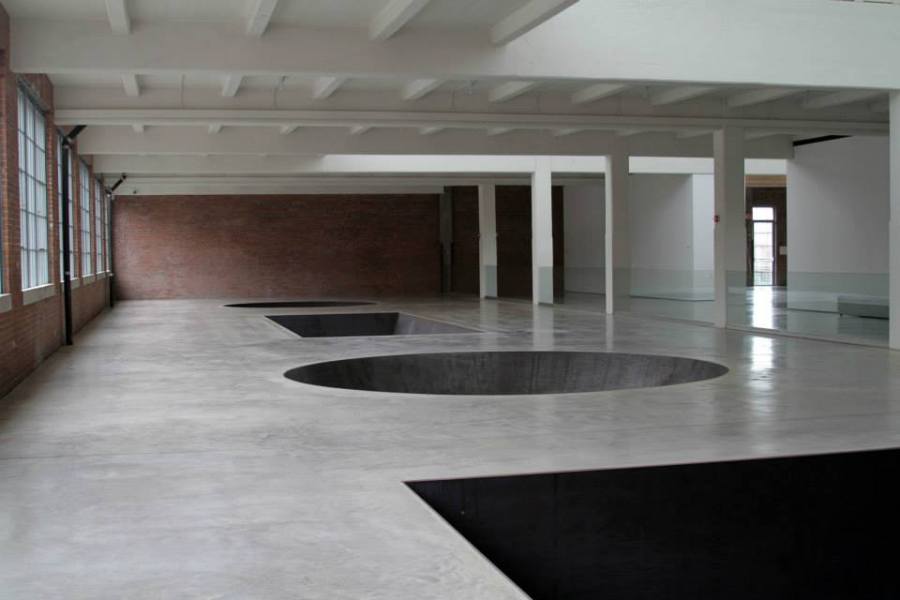 (Photo courtesy of Dia:Beacon Facebook)
The Dia: Beacon, part of a constellation of art sites under the umbrella of the Dia Art Foundation, sits inside a former Nabisco box printing factory on the banks of the Hudson River. The whopping 300,000-square-foot haven specializes in single-artist presentations, and figures like Dan Flavin and Andy Warhol have graced its property in Beacon, NY.
7. The Castellani Art Museum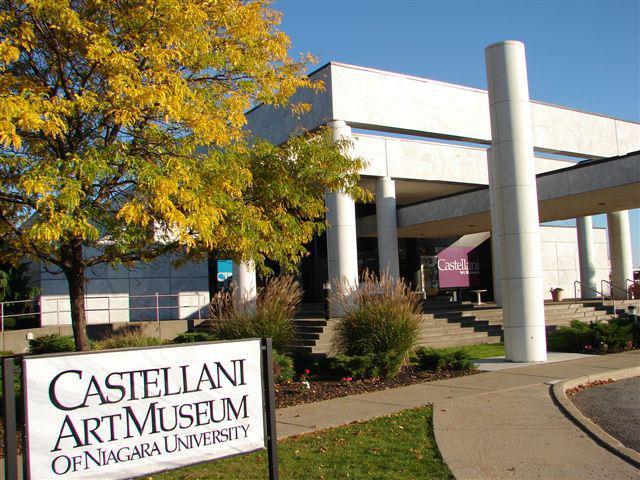 (Photo courtesy of the Castellani Art Museum Facebook)
There is more to do in the area of Niagara County besides fawning over the falls. If you're not one for monsoon-like conditions, you could pop over to the Castellani Art Museum, a center for both contemporary and folk art. On view now are exhibitions like "Extraordinary Ordinary People: American Masters of Traditional Arts," a solo show for sculptor Bethany Krull and "Four Decades of Abstraction."
8. Dan Flavin Art Institute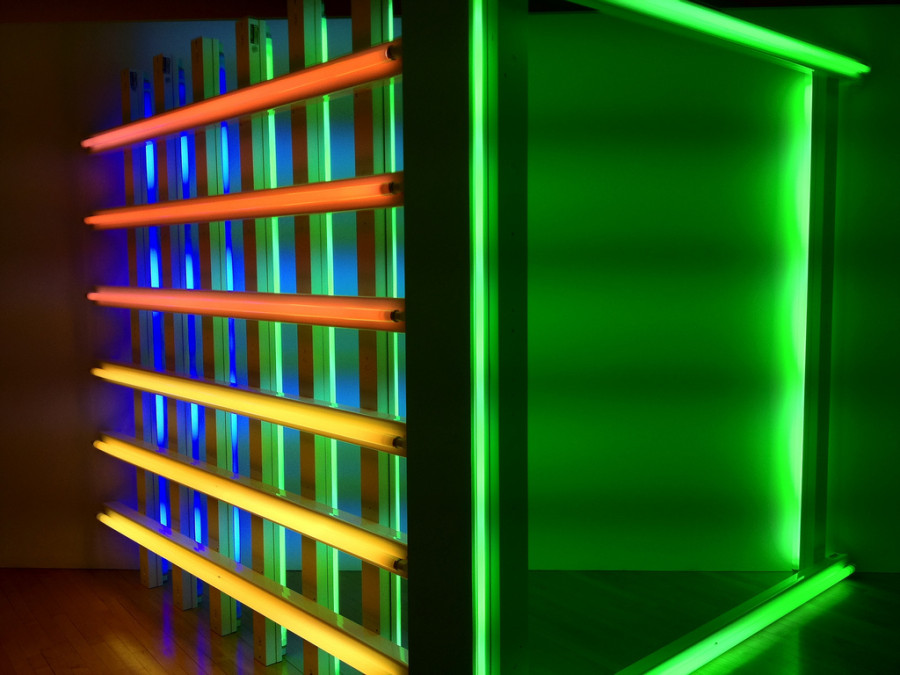 Nine sculptures in flourescent light, 1963-1981. (Photo courtesy of Dia Art Foundation | The Dan Flavin Art Institute | Bridgehampton NY flickr)
Another Dia Art Foundation treasure, the Dan Flavin Art Institute stands as a firehouse-turned-church-turned-gallery that houses a permanent collection of artist Dan Flavin's fluorescent fixtures and tubes. Burning with the electric light, buzzing color and formless beauty Flavin became famous for, this art spot is perfect for a quick trip out to Bridgehampton, NY. (Photo courtesy of AP Photo/Michael Okoniewski)
Find yourself in Syracuse much? The I. M. Pei-designed Everson Museum of Art is a spectacular art haven in the middle of New York state that houses an 11,000-piece permanent collection and an array of temporary and traveling exhibitions. On view this spring and summer: A bit of Ann Hamilton, Mary Giehl, Daniel Buckingham and Sarah McCoubrey.


(Photo courtesy of Ithaca Art Trail Facebook)
Plenty of people head to Ithaca for the wine tastings, hiking and antiques. So while you're trekking around the town, grab a map of the Greater Ithaca Art Trail. It's a chance to see the insides of 47 artist studios and meet the creatives who call them home. Best time to go: the first Saturday of every month.
11. Edward Hopper House Art Center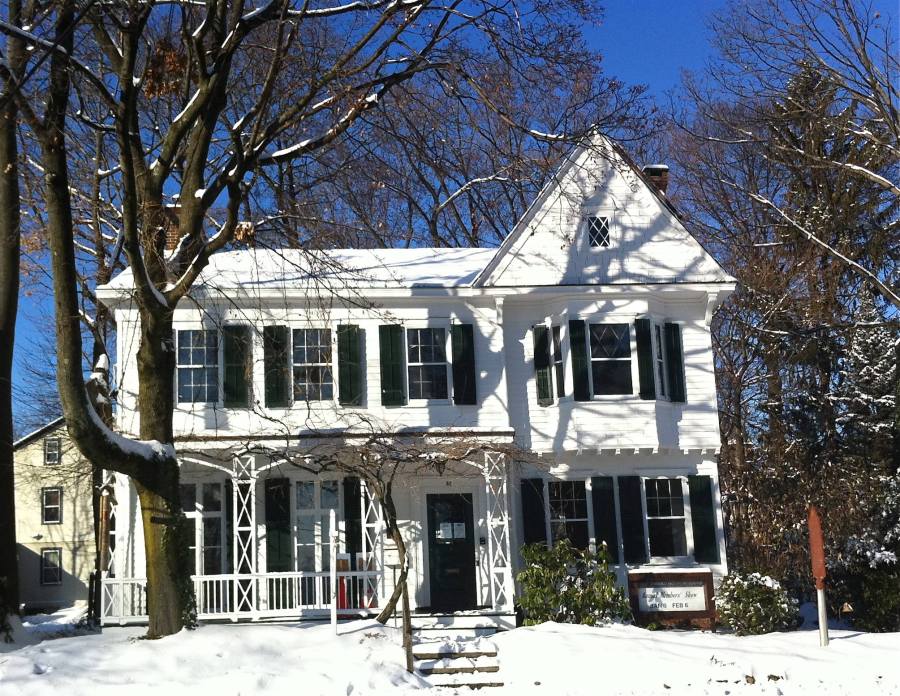 (Photo courtesy of Edward Hopper House Art Center Facebook)
This is the birthplace and childhood home of Edward Hopper, the great American painter responsible for works like "Nighthawks" and "Office in a Small City." If you dig house museums, this one, located in Nyack, NY, offers both Hopper-specific artworks and 20th century works by other artists.
12. Yaddo Artist Community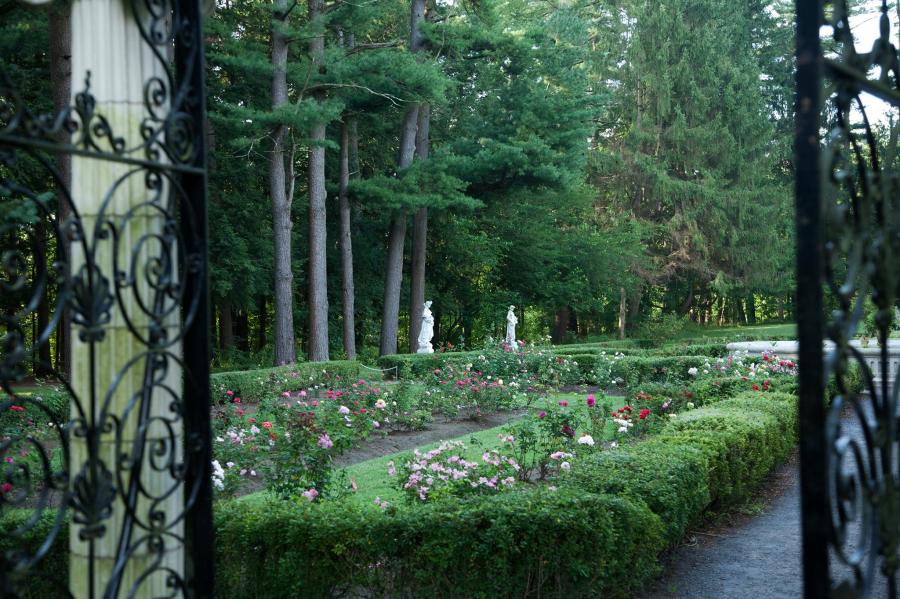 (Photo courtesy of Yaddo Facebook)
This one's for the artists out there. Yaddo is an artists' community in Saratoga Springs that's taken over 400 acres in order to provide painters, sculptors, dancers, musicians and writers with an opportunity to work without interruption in a breathtaking environment. It can only be visited on special occasions by those not already in residence at the facility, but the Yaddo Gardens are open to the public seven days a week.
13. Albright-Knox Art Gallery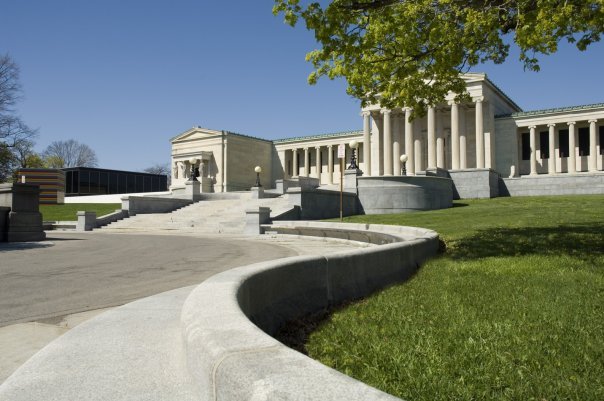 (Photo courtesy of Albright-Knox Art Gallery Facebook)
The AK, as its known, is part of the Buffalo Fine Arts Academy, which dates back to 1862 and is considered one of the country's oldest public art institutions. The museum places emphasis on "collection, presentation, and interpretation of the artistic expressions of our times," and is set to host an entire exhibition of Albrecht Dϋrer works this May.
These are just some gems that can be found in the vast expanse that is New York, so let us know your favorite non-NYC art attractions in the comments.
Related
Popular in the Community