It's been a busy last few weeks. You might have been caught up in the Hillary Clinton email brouhaha, binge watching House of Cards or preparing for March Madness. While you're bracket might already be busted -- don't worry, mine is too -- you can make up for it by busting out some art knowledge to your friends.
Here are our favorite under the radar art stories of the last couple weeks:
You Can Now Pay $6,500 to Tour an Extinct Volcano

Artist James Turrell has been building a massive work of art in the Arizona desert since the 1970s, but few have ever seen it. The artist, who works directly with light and space to test the limits and wonder of human perception, is turning Roden Crater, an extinct volcano crater more than a mile and a half wide, into a naked-eye observatory. And for the first time, people will be able to see it.
However, it won't be cheap. The cost to visit in May? First, there's a $5,000 donation to the Skystone Foundation, Turrell's nonprofit organization that supports the project. An additional $1,500 will cover a hotel room, a tour, dinner onsite, and breakfast the following morning. Plane tickets not included.
Sounds very cool. But for now, I'll stick to Google Earth.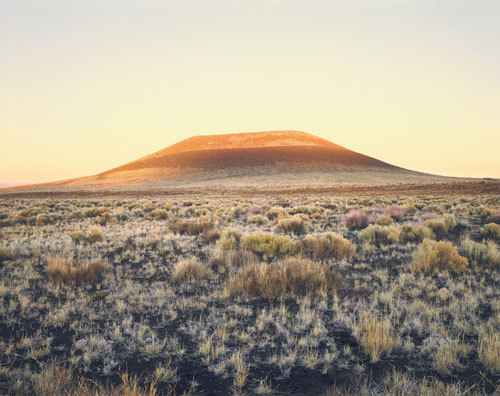 The beloved hero nerd left a long legacy of great performance and wonderful memories, but it doesn't stop there. Canadians are now "spocking" their $5 bills in tribute and solidarity.
Hey, it's not their fault that the seventh Prime Minister of Canada happened to uncannily resemble the Star Trek icon.
I say this is highly logical!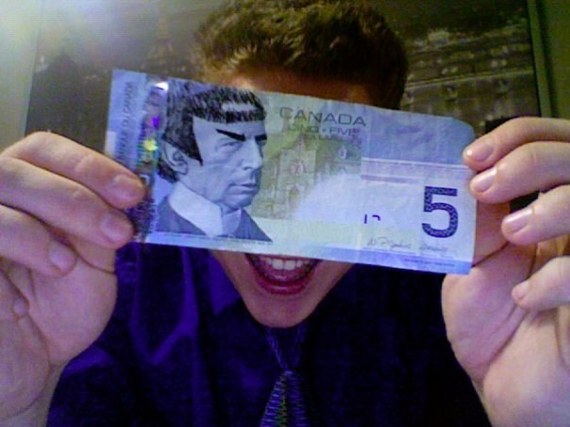 Watch What Happens When an IKEA Print Is on Display at a Dutch Art Museum

Dutch YouTube prank group "LifeHunters" put a $10 print from IKEA on display at the Museum Arnhem in the Netherlands and asked art aficionados for their opinion of the work by "IKE Andrews" -- a surreal piece that shows a spider mounting a whale.
Visitors were invited to guess the value of the "painting," with some estimating in the hundreds of thousands of euros, and one visitor saying he would buy it for 2.5 million euros. My favorite part was when one visitor said "the name Ike Andrews sounds familiar."
REAL LIFE. REAL NEWS. REAL VOICES.
Help us tell more of the stories that matter from voices that too often remain unheard.