You might think dogs don't care about art. But maybe that's just because art isn't created with dogs in mind.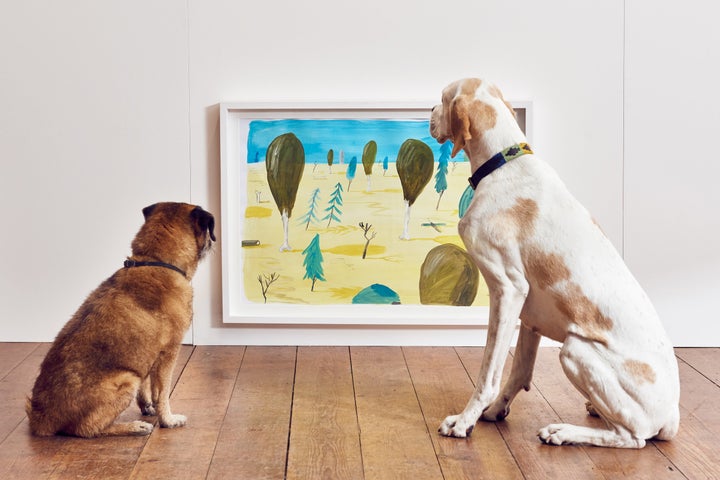 The show included artwork painted in a canine-friendly color scheme, as well as large interactive pieces like a huge dog bowl filled with balls and an "open car window simulator" that involved a fan wafting around scents like meat and old shoes.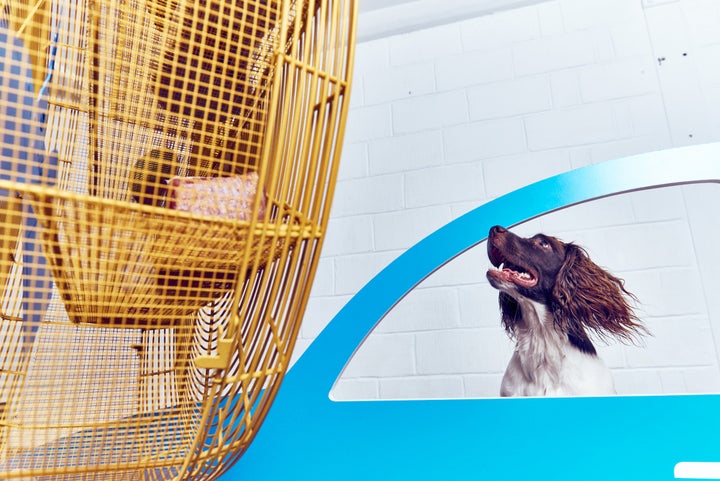 Wilcox says the canines approved.
"The dogs seemed to love their visit," he told The Huffington Post in an email. "Tails were wagging like crazy at the giant dog food bowl filled with brown balls. They were jumping in and out of that one."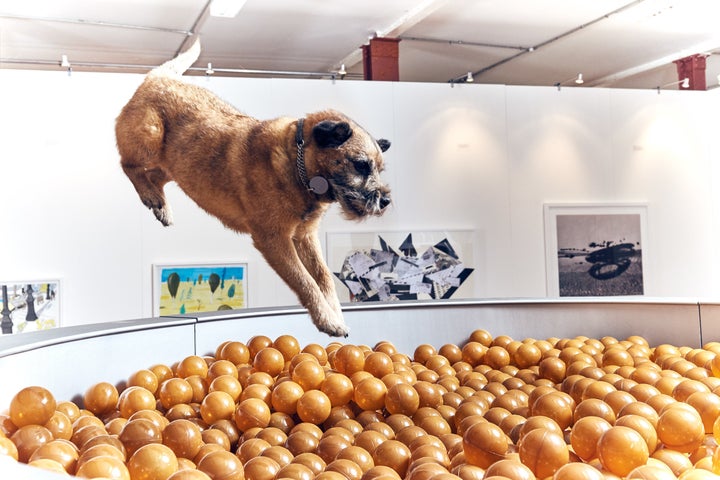 The dogs' enthusiasm is a credit to the research that went into the show.
"Even though the idea of the show is quite amusing on some level, I took the design of the artwork as seriously as any other work I do," he said. "Through research I discovered that dogs can only see in yellows and blues mostly. By thinking about how the world looks to a dog it gave me the idea to commission some fellow artists to create wall-based work that dogs would appreciate. The colors needed to be within the dogs' color spectrum and were shown at dog-eye level, low down."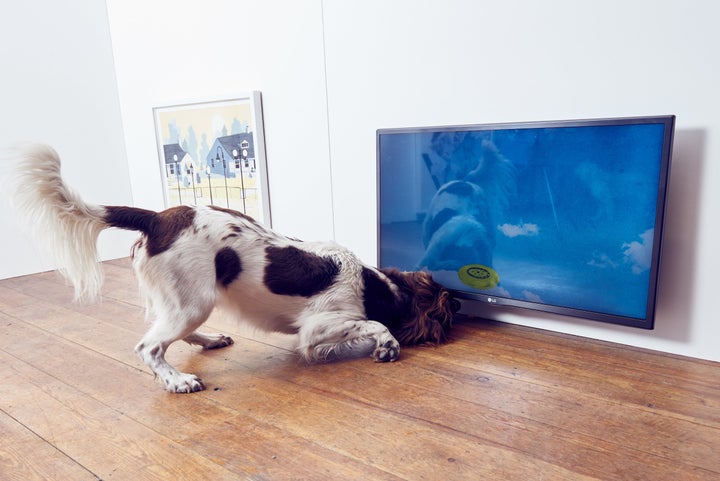 He added that each work included a corresponding scent. A landscape featuring trees made of giant chicken drumsticks, for instance, smelled like chicken.
Wilcox says people keep asking him when he's going to repeat the show, but he's "waiting for the right offer." He also wants to expand the scope of the exhibit. And he's not ruling out a show for cats, either.
"Cats would be interesting," he said. "I think some work could be shown high up so that they can jump up to see it, but that humans can't get to. It's all about the animals."
More photos from the show: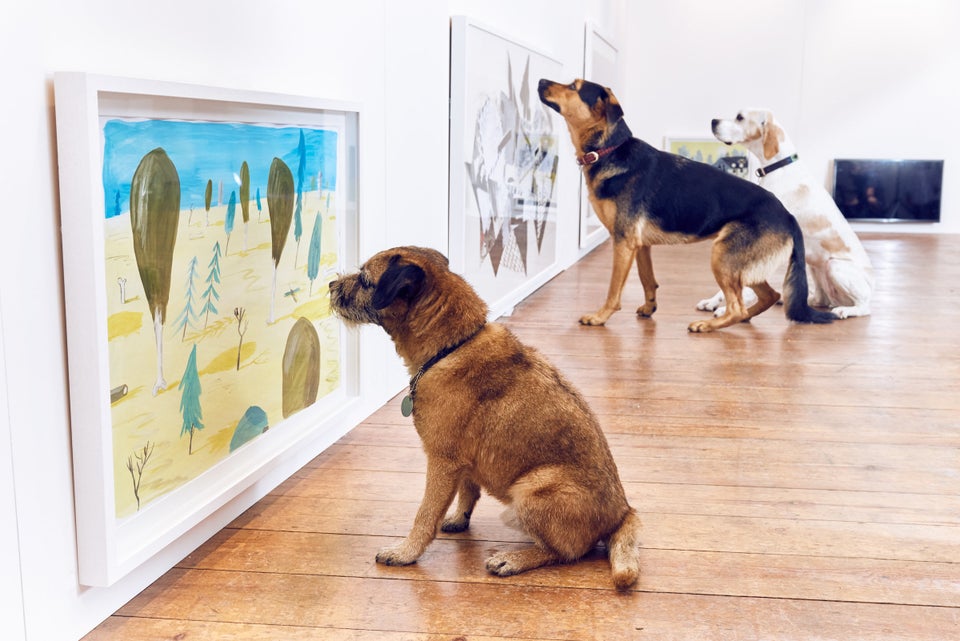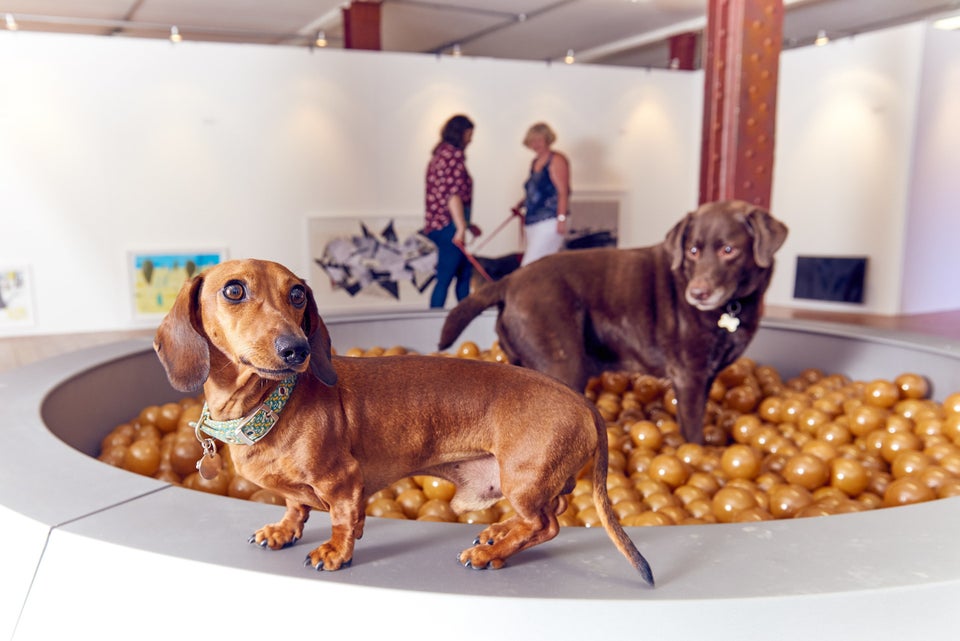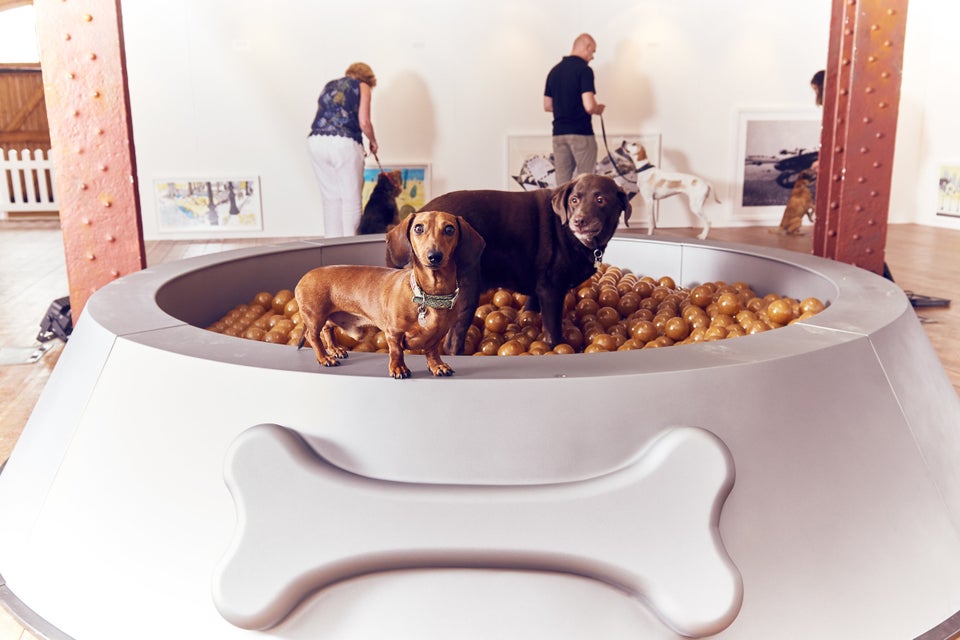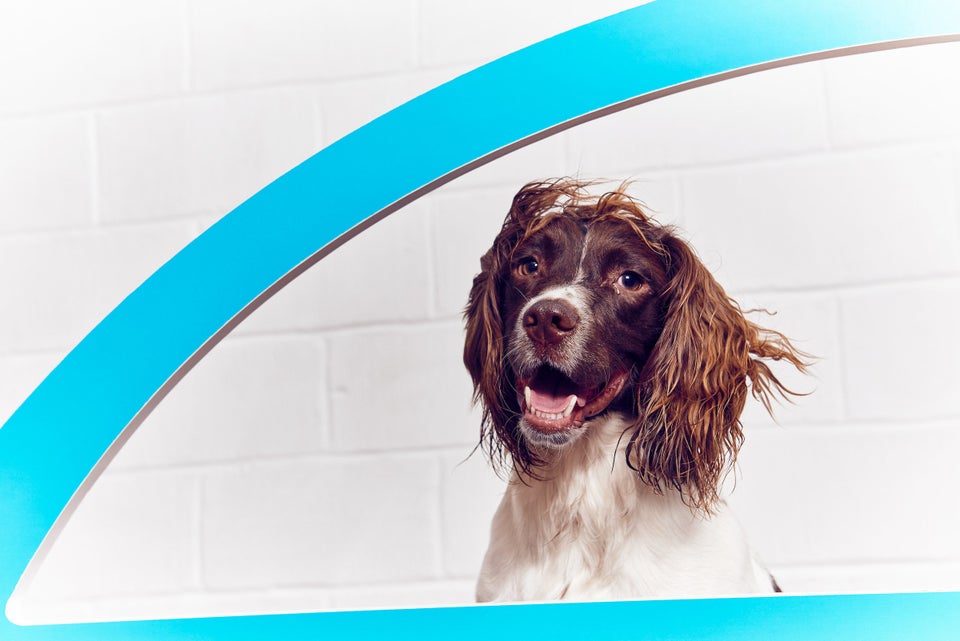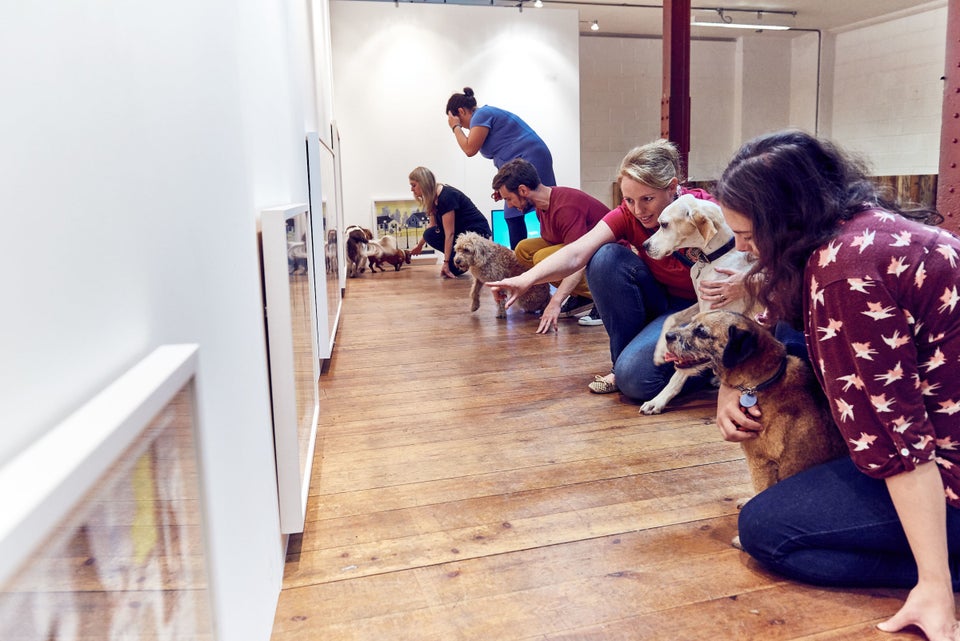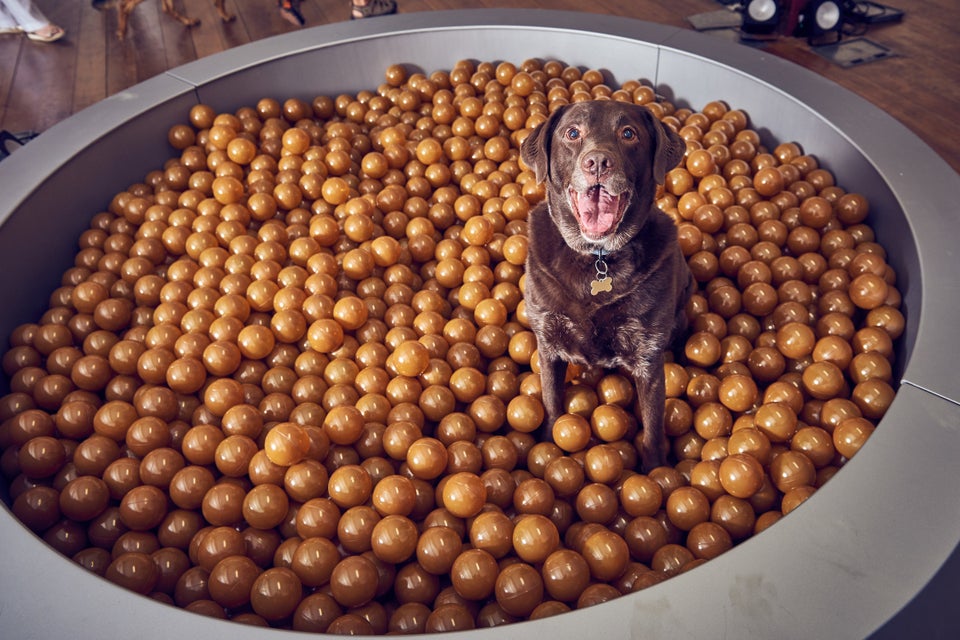 Related
Before You Go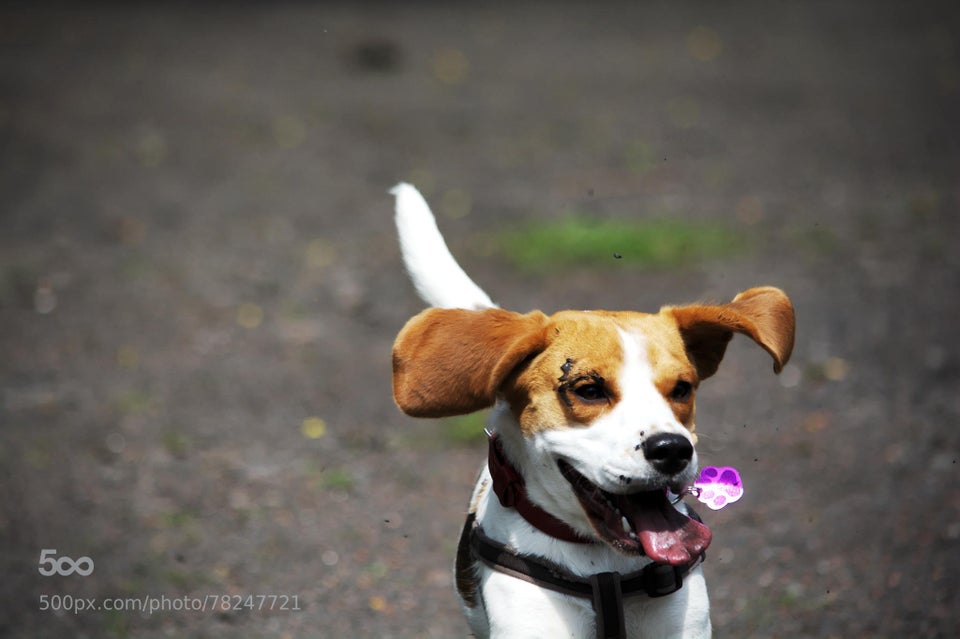 Silly Beagles
Popular in the Community