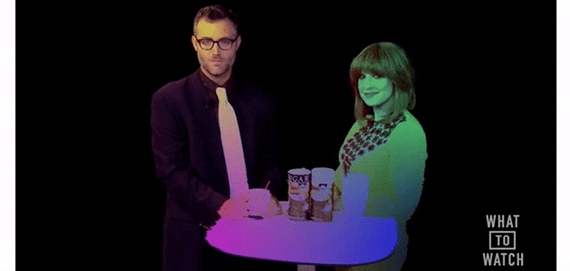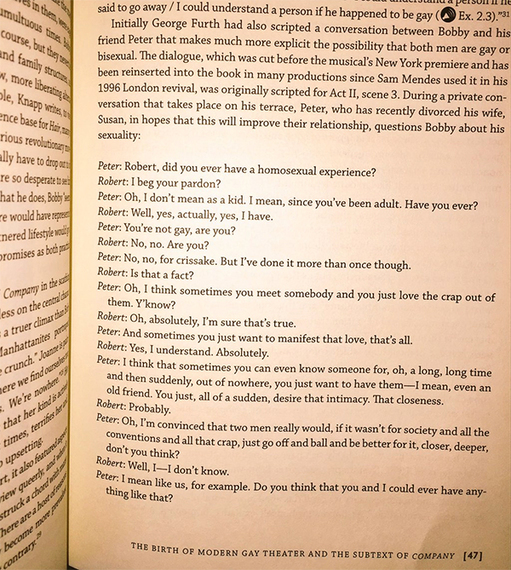 On Thursday, my flight from JFK to LAX was delayed. My ride decided they'd depart for Palm Springs without me. I contemplated taking a $500 Uber from LAX to Indio (lol no), threw out my Coachella Valley Arts & Music Festival wristband and hopped on the AirTran home. It was very Vacation Jason until it wasn't. I'd been saving the book "Art Girls Are Easy" for the Arts Festival plane. "Art Girls Are Easy" is a Young Adult novel ("YA novel") by one of my favorite celebrities, creator/writer/star of Difficult People, Julie Klausner. I read it this morning. 5 Stars!
I knew "Art Girls Are Easy" would be great, but assumed a bit juvenile for an adult like myself. It was actually pretty high-brow. People say "don't take out loans and go to law school." Yet, my education has helped me understand so many funny jokes!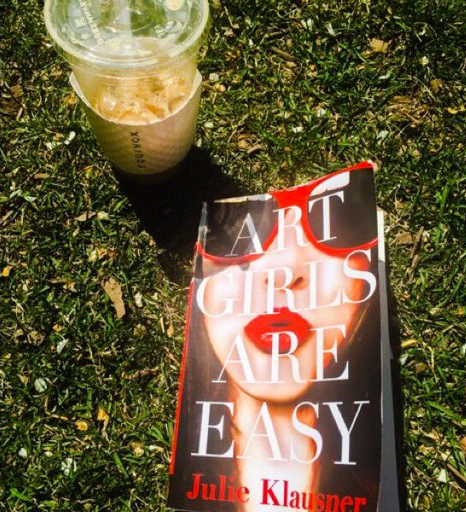 From Chapter 1, I was already texting people passages. I decided to chill out and re-assess some of my favorites at the end. I've included them below:
10 Excerpts from Julie Klausner's "Art Girls Are Easy"
1. "What does Lillian pay him? Five figures for eight weeks? There are homeless people who sell homemade rubber stamps in McCarren Park who would smother their grandparents for one-sixteenth of this?"

"Are you thinking of hipsters or homeless people, Eleanor?" Indy asked, rolling her eyes. "And since when have you even been to McCarren Park? Isn't that in Brooklyn" (p. 25)
2. "Was that the piece you were finishing up last summer? The installation?"
"Yeah." Indy nodded, unpacking her cleansers and acne stuff. "Jon Benet Descending Down a Staircase. I ended up building the whole thing out of sculpting clay, and those flippers? You know those teeth that beauty-pageant girls wear?'" (p. 29)
3. "Silver Springs women! It is a blessing to be back in the powerful presence of your creative spirit!" (p. 36)
4. It was western Massachusetts's premier summer destination for aspiring young male screenwriters, entertainment lawyers, novelists, news reporters, show runners, and agents. If their parents dined regularly at Robert DeNiro's restaurant with New York heavy hitters like Arianna Huffington and Anderson Cooper, the odds were that they sent their kid there. (p. 80)
5. "I just want you to know," Lillian continued, "that I believe in our abilities and your talent. It's a question of your being able to circumnavigate the obstacles you create for yourself in your own head that could be your undoing. So please be mindful."
"Um okay." What was she even talking about? Was she giving her a compliment? (p. 100)
6. "I thought I'd do an installation about pop art and pop culture, and gender and advertising and Americana, and Christmas. What's more symbolic of American values than a holiday that glorifies consumerism?" (p. 124)
7. "I mean, what's the point of exploring themes about the superficiality of social networking or how marketing reinforces economic disparity." (p. 136)
8. Yvonne looked genuinely horrified and disgusted to see what her friend had since descended into. Madness? Clutter? Heartbreak?
"It's starting to look like an episode of Hoarders in here, dude" Yvonne said, picking up a piece of twine and twirling it around. "Like, the ones that they save until the end of the season, to get the ratings up. The real psychos---" (p. 157)
9. "You know," she whispered, conspiratorially, "being a writer is basically like being God. You can control all the people you create, and they live in your world, which you also created." She got loud again. "ISN'T THAT BANAY-NAY???" (p. 191)
10. "I mean, isn't that what a muse is supposed to be? Somebody who inspires you? Or gets in your way to the point where you want to prove them wrong? Or basically helps you to express yourself even if they're not trying to?" (p. 230)
• Honorable mention to BitTorrent/Intervention jokes, "Lea's Michele & Salonga,".....honorable mention to the entire rest of the book.
• Will I ever disassociate the word "wankers" from Ken Vanderpump?
• In addition to being a Brand New song title, Guernica is the name of a Picasso painting.
• When is Julie Klausner coming to AOL? Will the entire cast come? 
• Will Ricky Camilleri need extras if they do another AOL What to Watch sketch? Let me be your star.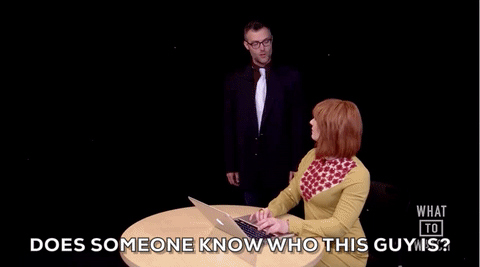 Calling all HuffPost superfans!
Sign up for membership to become a founding member and help shape HuffPost's next chapter