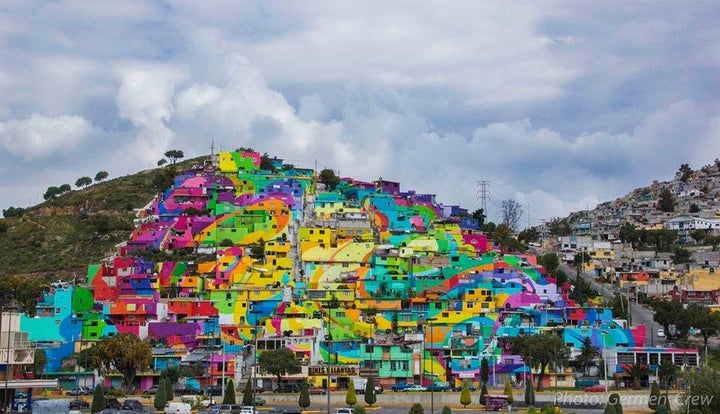 Somewhere over the rainbow is a Mexican village with an astounding colorful mural.
The painting aims to unify the community, extending over 200,000 square feet and connecting more than 200 houses. According to the site, "El Macro Mural Barrio de Palmitas" created jobs and helped reduce youth violence during its construction.
The project follows a mission similar to a mural the group painted last year, which covers two blocks outside a flower market in Mexico City, Al Jazeera reported. The Germen Crew wanted to bring beauty to an area that was lacking color, and show how public art can make a positive social impact.
"Graffiti, art and its history have transformed us and allowed us to avoid falling in perdition and make bad decisions," Uriel del Rio, a crew member, told the news outlet. "From of our experience, we propose it can change the lives of others."
Scroll through the images below to see more of the mural in Palmitas.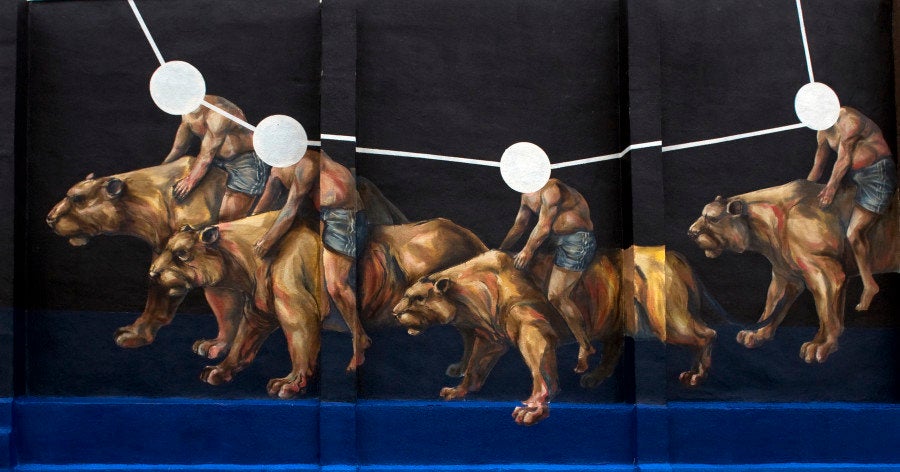 25 Street Artists' Works From Around The World
Related