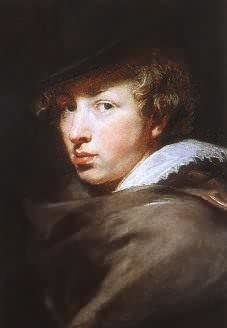 With a technological innovation that feels like it came right out of a Dan Brown novel, historians are now using 3D scanning technology to reveal new secrets in old paintings, the Daily Mail reports.
A British-led consortium called 3D Coform is using a 3D scanner to get an unprecedented look into the layers of a painting, no matter how old, revealing details about its painter, its process and even its maker's state of mind.
The technique, called MiniDome, will be used to end longtime disputes raging over anonymous works of art. The team of scientists believe it has already solved the case of 17th century portrait of artist Anthony van Dyck, which was thought to have been painted either by van Dyck himself or his mentor Peter Paul Rubens.
MiniDome scanned the portrait from multiple angles while it was lit up by nearly 200 light bulbs, each of which captured different brush strokes to expose the layering of the paint at an elemental level. Eleven cameras are used to capture different angles of the rotating art object, according to the Daily Mail, creating a 3D model of 25,000 images.
Art history buffs can then view the story of the painting through the manner in which the paint was applied. With the van Dyck case, historians noted the painting was built in layers and re-worked several times, a signature technique of van Dyck himself. (Rubens, art historians say, never revisited or altered his brushtrokes, painting in another rhythm completely.)
"We are only just starting to realise what questions can be answered using these techniques," University of Brighton Professor David Arnold told the Telegraph. "In the van Dyke painting they were able to look for the signature of artist in the paint surface -– for signs of the way they worked." Investigation is also underway on the Pieta di Palestrina, rumored to have been carved by Michelangelo.
Aside from endless opportunities to say "I told you so," 3D Coform will also provide more background information for works before they head to auction, helping assess their true values once and for all. It also allows a new visual experience for art lovers everywhere, giving a textured slow-motion view as to how an artwork comes to life.
What do you think, readers? Do you think we should enlist the newest technologies to reveal the stories behind history's most enigmatic artworks? Or is their elusive beauty part of their magic?
Popular in the Community