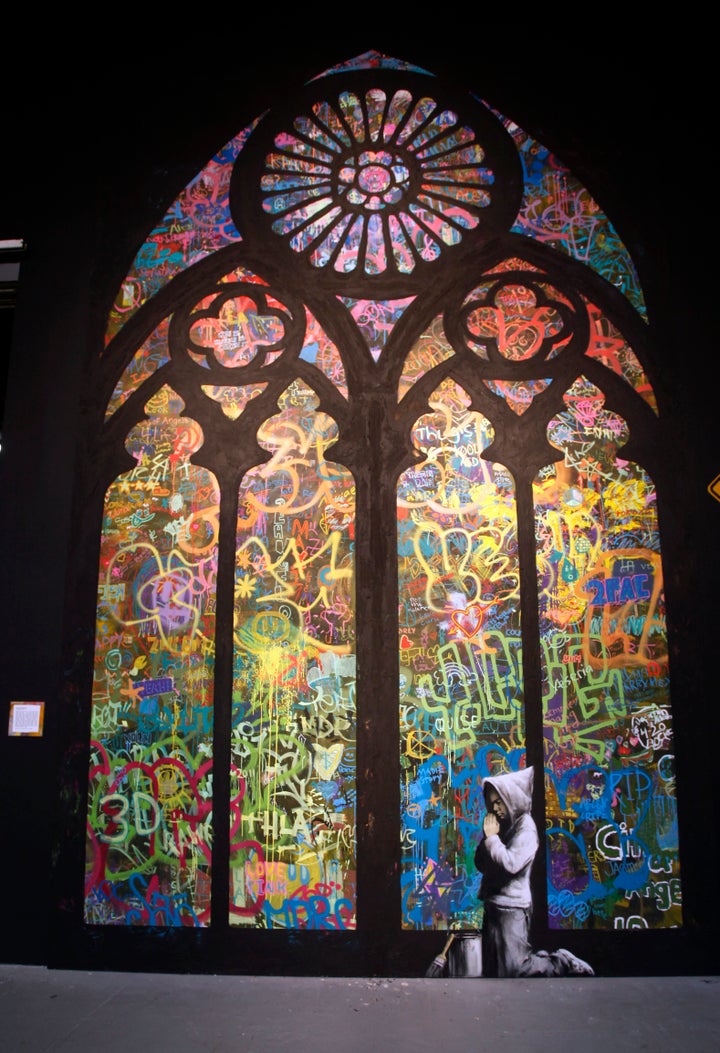 Street art enthusiasts were enthralled when they learned Jeffrey Deitch would be bringing a comprehensive look at graffiti culture to the Brooklyn Museum billed as "the first major U.S. museum exhibition of the history of graffiti and street art." "It's shaping up to be a very exciting 2011-12 season at the Brooklyn Museum," wrote the L Magazine.
But alas, it was revealed today that the "Art in the Streets" show, currently at the Museum of Contemporary Art in LA, will not, in fact, come to Brooklyn after all. Museum Director Arnold Lehman sent out this sad missive today, which LA Weekly first posted:
I am writing with the unfortunate news the Brooklyn Museum must withdraw as the second venue for "Art in the Streets." I asked our curator, Sharon Matt Atkins, for your email address so that you might hear this news directly from me.

As I hope you know, we have all been tremendously enthusiastic about this exhibition from the very beginning, and we applaud LA MOCA for organizing such a groundbreaking project bringing the important history of graffiti and street art to a broad public. In Brooklyn, we saw it as an appropriate next exhibition for us after our Jean-Michel Basquiat and graffiti exhibitions in 2005 and 2006, respectively.

We regret that we are now in the position of withdrawing from this project. We have already and will continue to face severe reductions in financial support that require the Museum to make very tough decisions in light of the challenges facing us in the coming fiscal year. With no major funding in place, we cannot move ahead.

I know I speak for Sharon as well in expressing our regret that we will not be able to move ahead with presenting "Art in the Streets." We have the utmost respect for your work, and I hope we will find other opportunities to collaborate in the future.
While it sounds like the Museum's hands were tied with financial constraints, LA Weekly points out that perhaps the museum was affected by crabby editorials like this one from the Daily News, which writes that an exhibit "glorifying graffiti vandalism… should be tagged NoWay." Get it? Like a graffiti tag?
In light of such negative press, ArtInfo explored the moral dilemma of whether illegal art should be labeled 'art'. An interesting discussion. Maybe.

REAL LIFE. REAL NEWS. REAL VOICES.
Help us tell more of the stories that matter from voices that too often remain unheard.