I've just returned from visiting Prospect 1 in New Orleans, the biggest biennial ever hosted in the United States, and easily the most significant and joyous art event I've ever had the privilege of attending.
Art has lots of purposes, from the purity of art for art's sake, to fun, entertainment, documentation of a given moment in time, an insight into an artist's soul, or in New Orleans, a tool for urban renewal, consciousness raising, artistic synergy and celebration.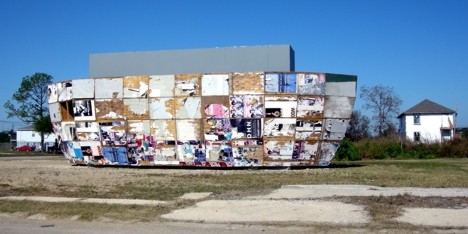 Eighty-one artists are participating. Two are from Chicago: Kay Rosen and Tony Fitzpatrick. In part because so much art is so big and no one venue could host it all, but more likely because New Orleans is so rich and diverse and there is so much to see and empathize with, Prospect 1 is presented at over twenty venues. We crisscrossed the city, hop- scotching from site to site taking in New Orleans, the richness of its history, the color and intricacy of the architecture, the calm joy of the people and the tropical weather and vegetation.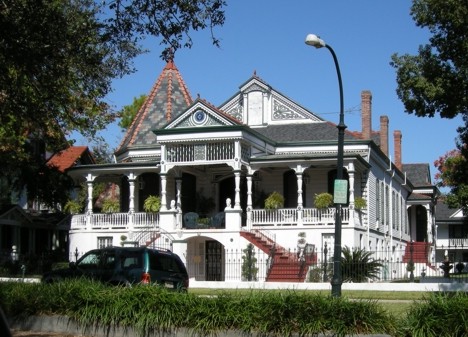 It is my understanding that the artists had to visit the city as a prerequisite for participation. Artists were selected from all over the world and perhaps a dozen of them are local. Because the artists visited a year or more in advance, most seized the opportunity to generate work specific to New Orleans that reflects their particular insights to the challenges that confront the city and the determination that exists there.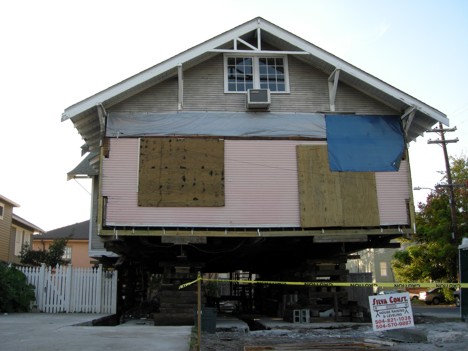 There are a lot of things special about this show. It isn't commercial. There are no dealers shilling. To a large extent it is about the art, with insanely dynamic works, some of which are larger than a house. But even more importantly it is about the power of art to affect economical change, raise awareness, bring tourists, enlighten the local populace and be a highly constructive tool.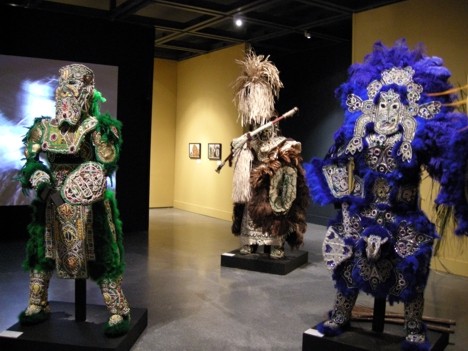 All the artists were at the openings, supporting one another, making new friends, discovering affinities that one would never assume they had, discussing their own work, but more often raving about someone else's they'd just discovered. Excellent synergy. Powerful art.
Two artists in particularly overwhelmed me. Skylar Fein was a medical student in New Orleans when Katrina hit. He'd never made art, but in the wake of disaster he was compelled to pick up detritus and assemble it. Three short years later he's no longer in medical school and has a powerful installation documenting the arson of The Upstairs Lounge, a gay New Orleans bar that was destroyed in 1973, killing over thirty patrons. His work is aesthetically fresh, relevant and strong.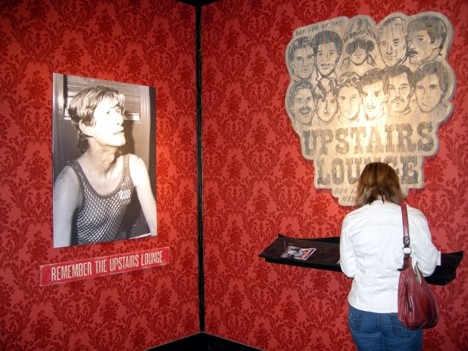 At the former New Orleans Mint, Sanford Biggers presents a tree that has a piano wrapped around it, as if they were melded during the storm and melodically, the piano still plays Billie Holiday's Strange Fruit.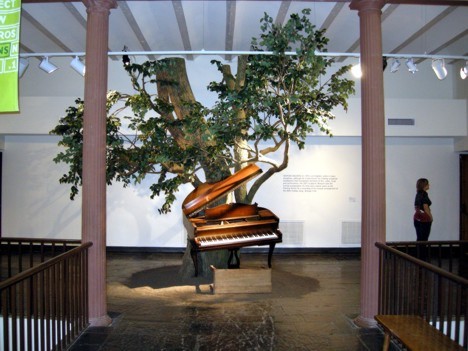 So much depth is added to our appreciation of the woes of New Orleans by the gifted visions of so many artists. Even the denizens were moved, not just by the influx of sympathetic appreciation, but by the rich variety of content.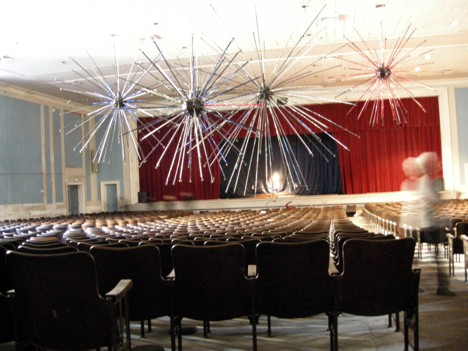 New Orleans has obviously not gotten a fair shake since Katrina, but because of Prospect 1 and a new administration people look forward to a brighter future.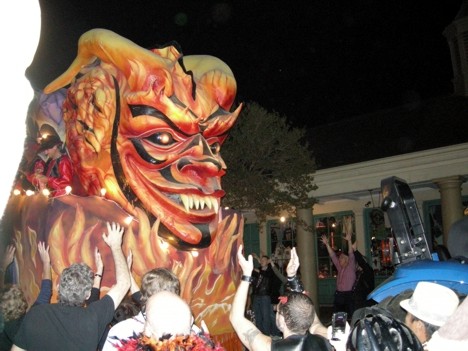 Prospect 1 lasts until January 18th, 2009. Every venue is free. New Orleans is like a foreign town on American soil, with accents, food, architecture, vegetation and history that is vastly different than wherever the rest of us are from, yet we too have a synergy with this place and an easy responsibility to help. All we have to do is go. It's all there - an open exhibit, warm and welcoming, full of great art and love. Go.
Calling all HuffPost superfans!
Sign up for membership to become a founding member and help shape HuffPost's next chapter