Where does masculinity live ― in the body or the mind? How does one cultivate it ― lifting weights, buying cars, providing for one's family? When does it thrive and when is it threatened? What makes it fragile and what makes it toxic?
A multimedia exhibition titled "ManUp!" at the Wignall Museum of Contemporary Art, curated by Roman Stollenwerk, features artwork addressing the changing shape of masculinity in the 21st century. Rather than accepting masculinity as an inherited trait or static condition, the contributing artists explore manhood as a continuous string of performed behaviors and learned rituals, all of which come together to resemble a fixed identity.
The artists on view use photography, collage, watercolor and mixed media installation to envision understandings of manhood that often slip through the cracks of cultural visibility. Transmasculine performance artist, stunt person and bodybuilder Cassils uses their own body as a medium, undergoing intense physical challenges to show that the human body is always in a state of becoming. Cassils frames their physical form not as an inherited vessel but a fleshy canvas constantly in flux, as malleable as a lump of clay.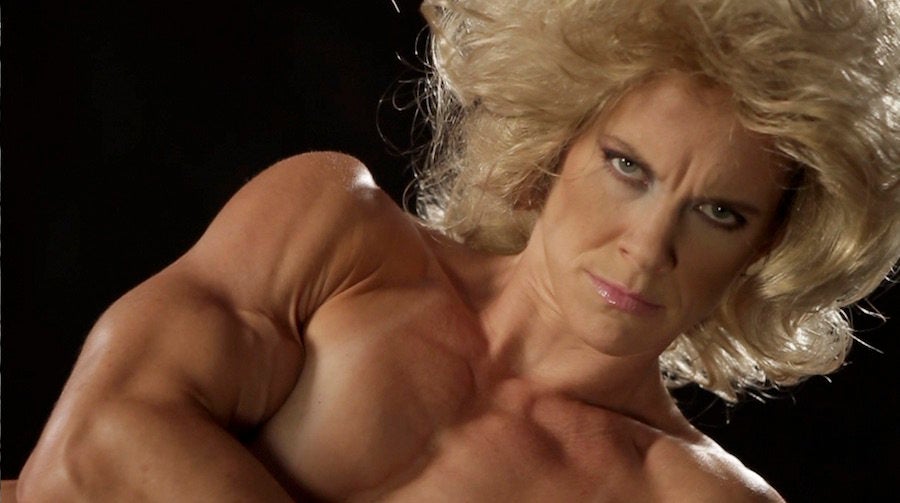 "I use my physical body as sculptural mass to rupture societal norms," Cassils explained in an earlier interview with The Huffington Post. "It is with sweat, blood and sinew that I construct a visual critique and discourse around physical and gender ideologies and histories."
For a 2011 video titled "Fast Twitch//Slow Twitch," Cassils documented their physical transformation during an intense bodybuilding regimen. Along with taking portraits of their shifting image, Cassils archived workout regimens and diets ― complete with raw eggs and raw meat. By documenting the acts necessary to acquire an exaggerated, muscular physique, Cassils reveals both the artifice and the hard work that manliness not only leaves room for, but requires.
Another artist on view, Amy Elkins, addresses alternative manifestations of masculinity, ones that privilege softness as much as strength, in her photographs of young male dancers in Copenhagen, Denmark. Her series "Danseur" depicts young men, ages 12 to 18, who challenge gendered expectations by combining exceptional athleticism with grace, vulnerability and quiet self-composure.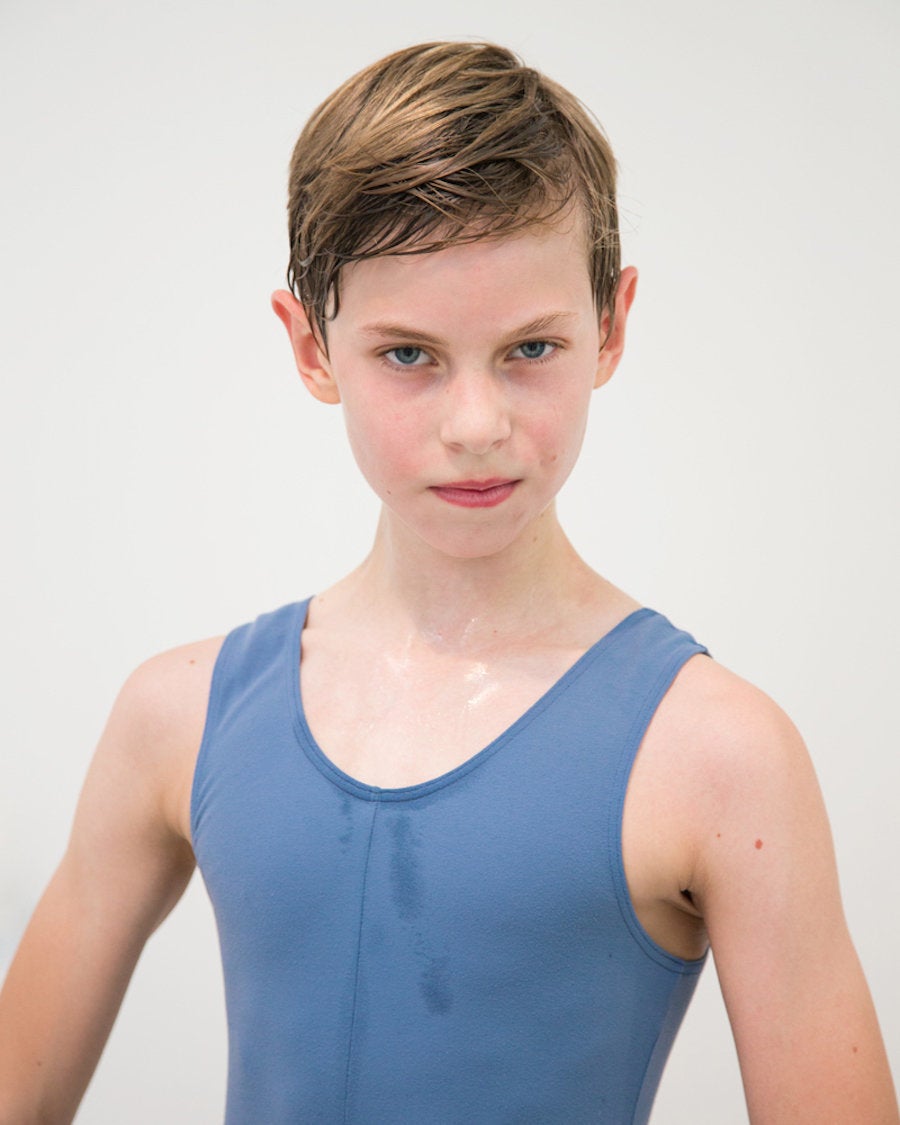 "I am fascinated with the art and sport of ballet and contemporary dance, specifically with young men who push past gender stereotypes associated with dance and challenge societal notions of masculinity," Elkins explained in an previous interview with HuffPost. Her images show how the boundaries that separate art and sport, performance and identity, masculine and feminine, are far more mercurial than they first appear.
Then, in his series "Tryouts," photographer Ryan James Caruthers captures the dangerous consequences a fragile masculinity can have on men themselves. The artist mined his memories growing up as a closeted queer boy and an artist in an environment that didn't acknowledge his fledgling instincts. "Growing up in a suburban New Jersey town, males my age were always preoccupied with sport," he told HuffPost. "I had a constant disconnect from traditional forms of masculinity, as my interests were in other areas."
With his thin, pale frame, Caruthers looked and felt nothing like the conventionally macho figures accepted by his peers. His photos revisit this complex and painful phase in Caruthers' adolescent life, before he came to terms with his body, his desires and himself. Caruthers goes through the motions of various sporting events ― swimming, wrestling and baseball, among others ― his spindly frame and distant gaze resembling more the muse of a Pre-Raphaelite painting than a jock in a yearbook.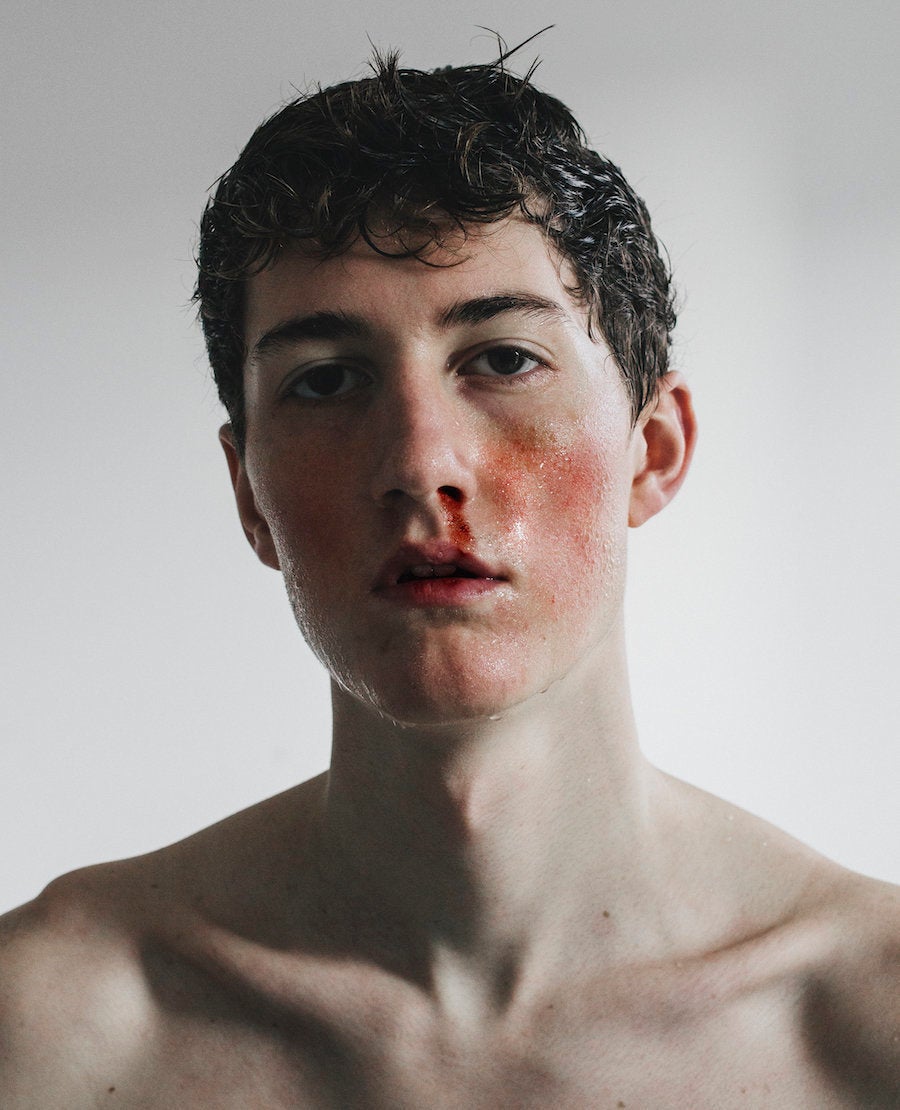 "ManUp!" arrives at a particularly fraught moment in terms of gender politics. After being painfully close to electing the first woman president, America is soon to be lead by a man who elevates brute masculinity, whose public image has been bolstered after objectifying, degrading and humiliating others. With Republicans threatening to defund Planned Parenthood and overturn Roe v. Wade, the hazards women will face in the coming months are abundantly clear. Yet the future of masculinity is nearly as tenuous, and the consequences are similarly grave.
It is not only women who are oppressed by patriarchal hegemony. The traditional tenets of masculinity ― power, stoicism and dominance ― are holding men back rather than urging them forward. (In fact, it can literally kill them.) Today, it is crucial to look past feeble and outdated understandings of masculinity and explore the potential of human beings untethered by societal expectations and gender norms.
The artists of "ManUp!" offer alternative understandings of masculinity that don't rely on notions of biology or stereotypes, but rather view manhood as a complex network of rituals and desires, distinctly organized in every individual in which they appear. They reject the idea of an "ideal man" against which all others will fail to measure up, and in doing so, support the idea that people should be free to live their lives ― free to express themselves through their appearance, actions and gestures, molding their gender identity like a work of art along the way.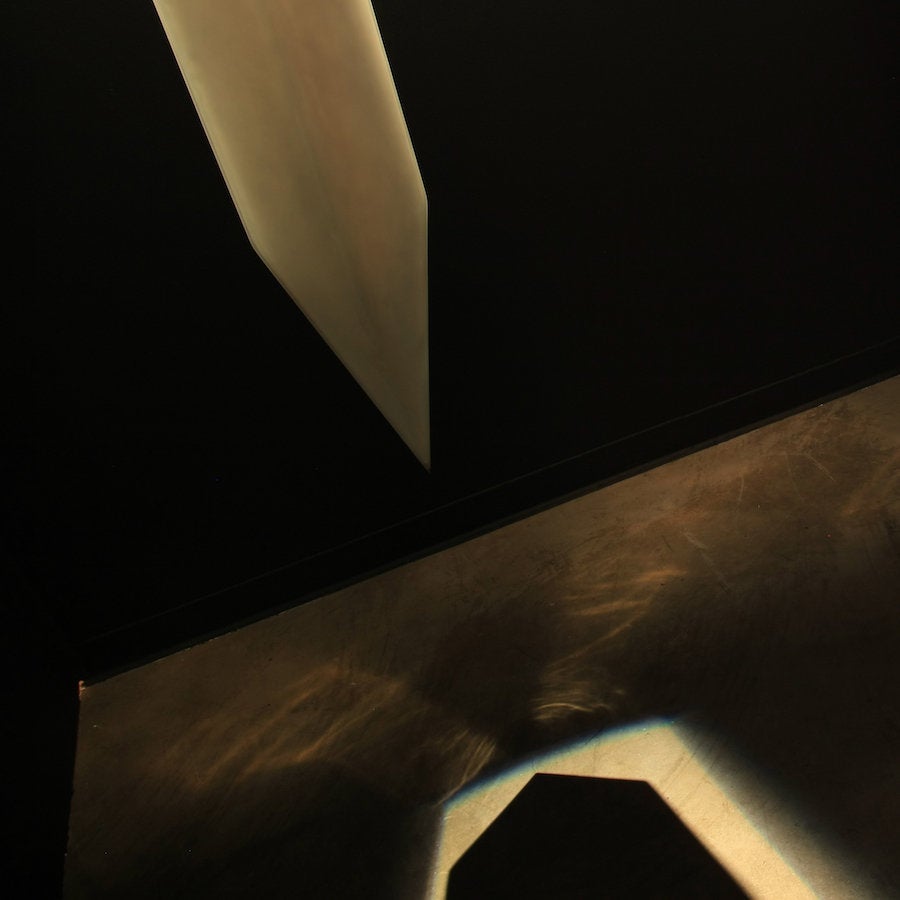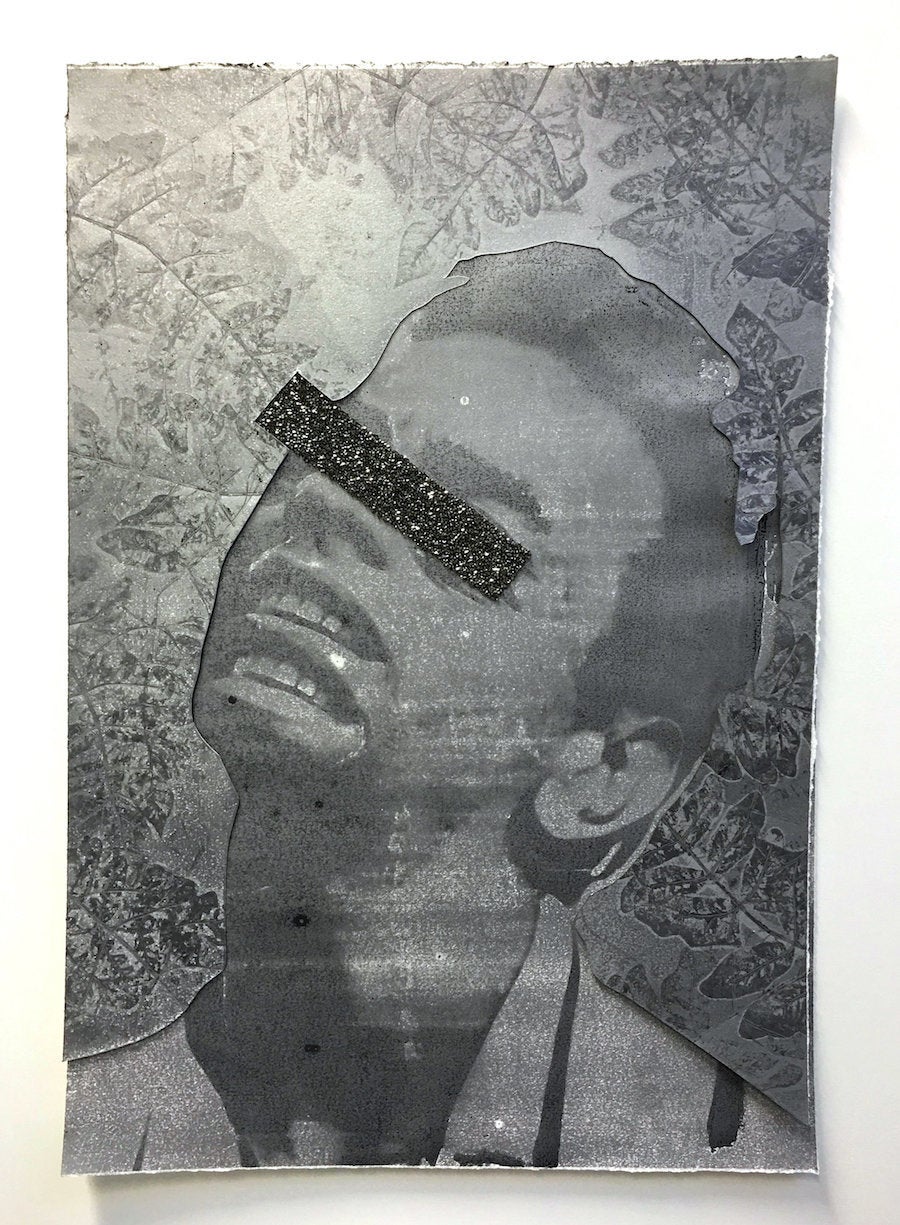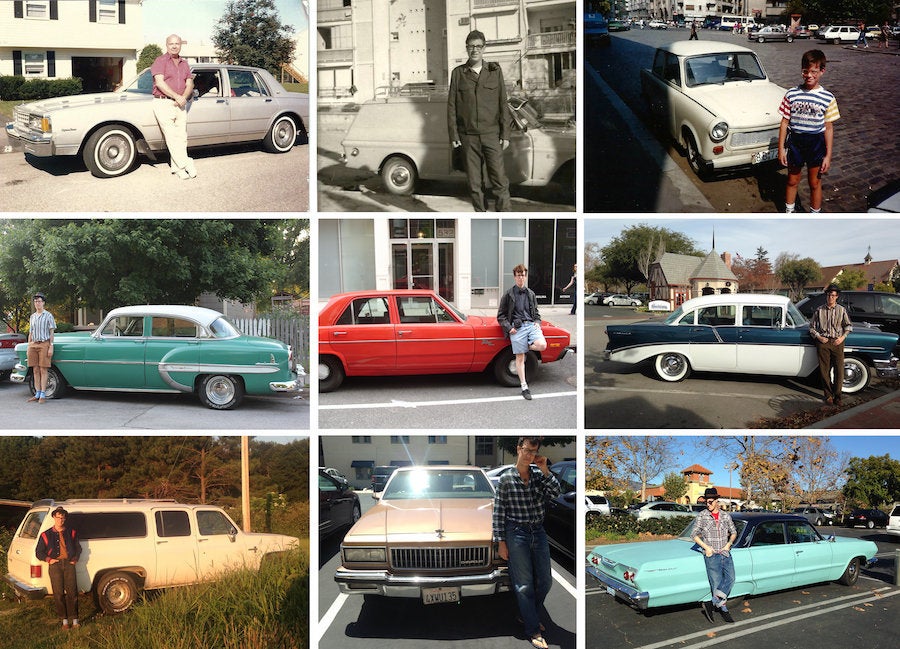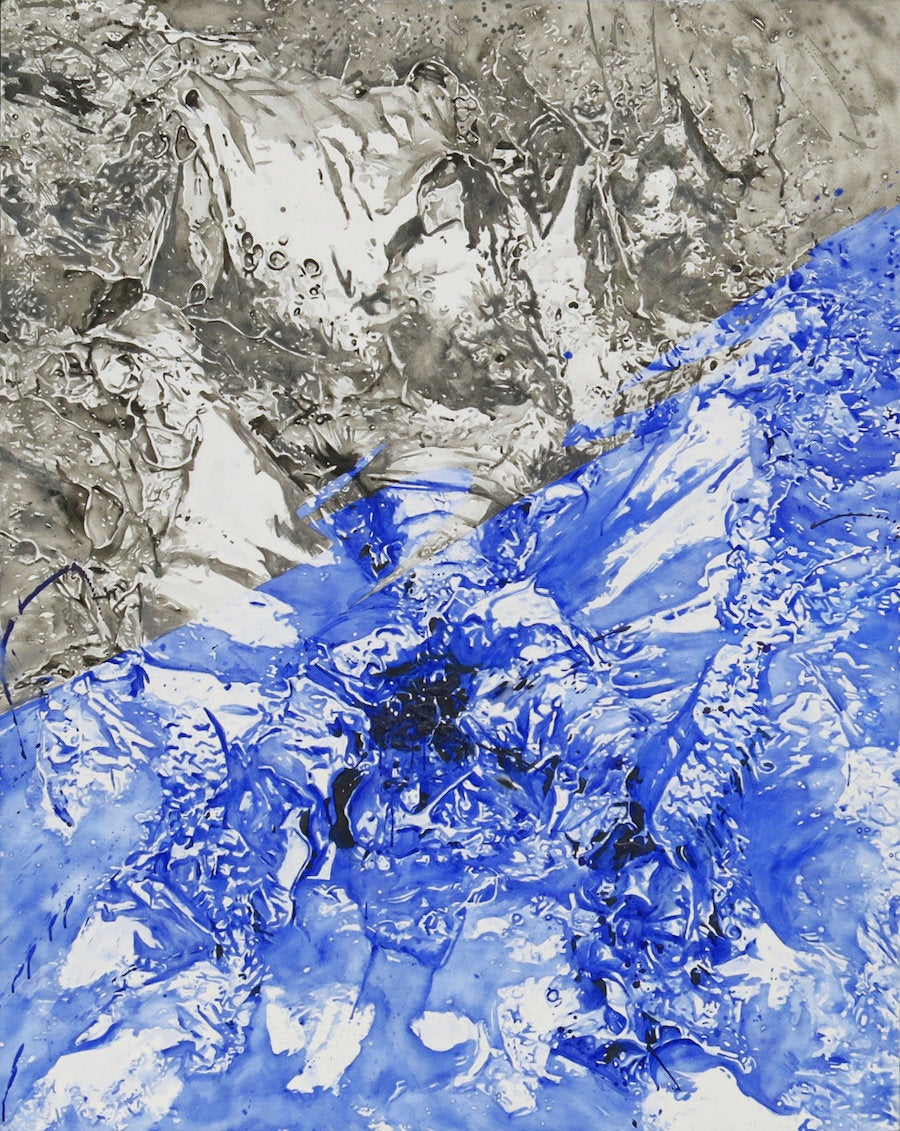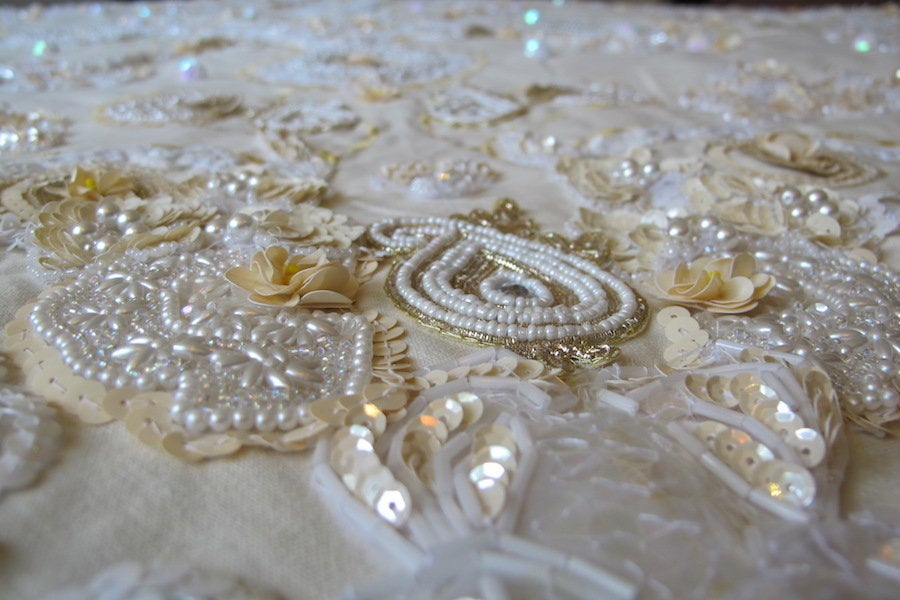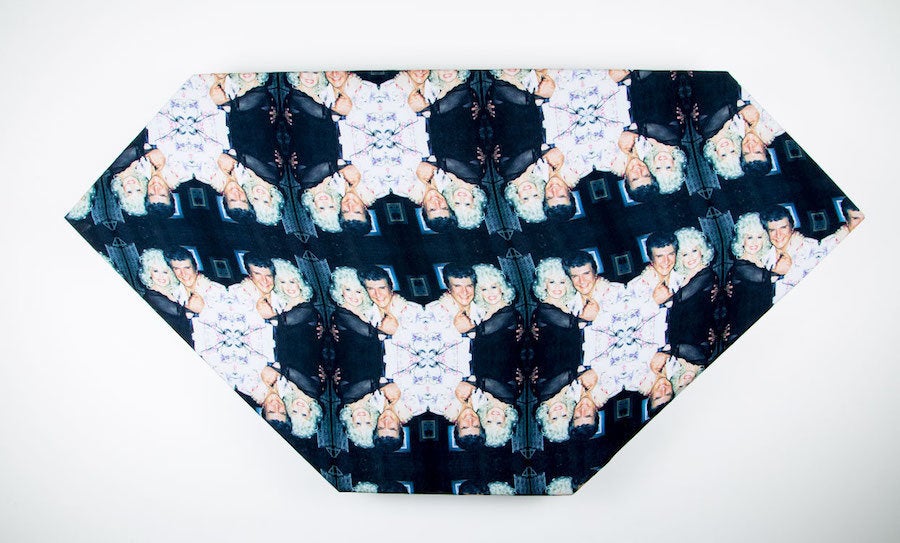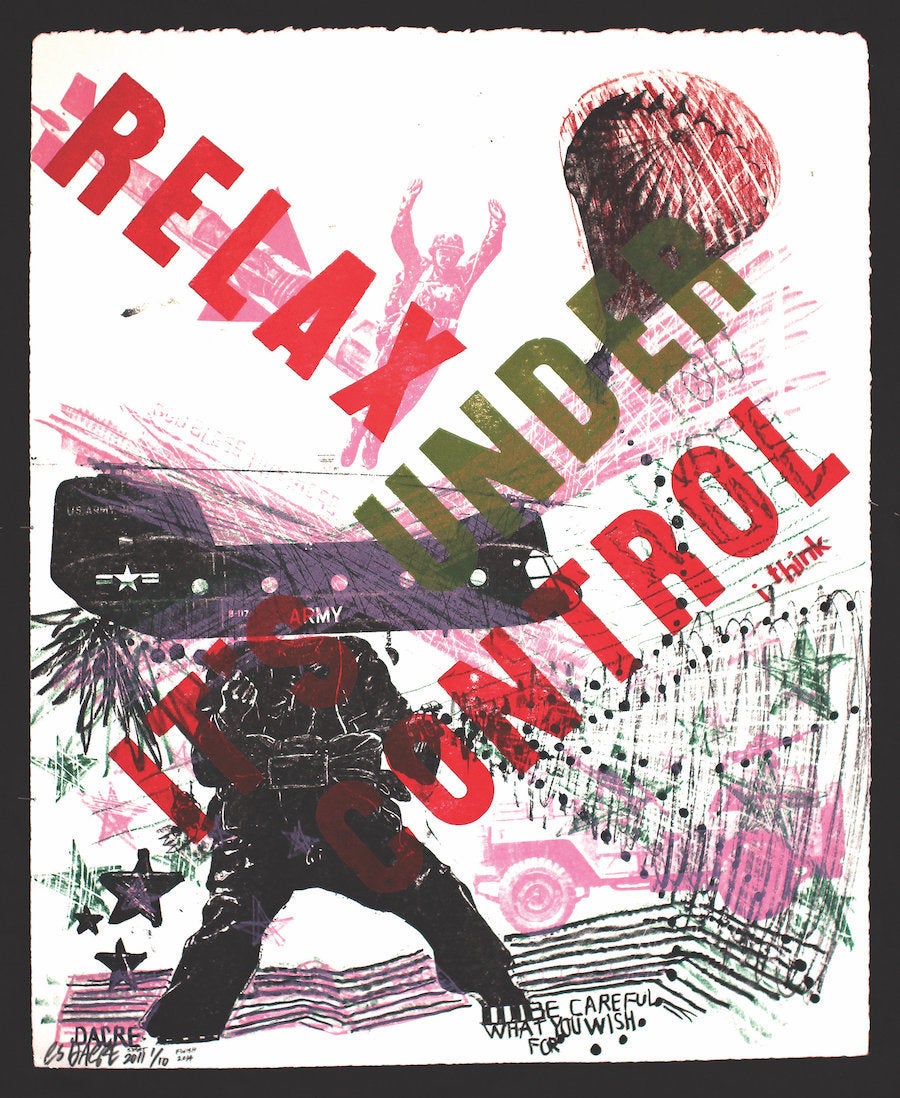 "ManUp!" features work by Marshall Astor, Ryan Caruthers, Cassils, Christopher Dacre, Amy Elkins, Steven Frost, Pilar Gallego, Oree Holban, Wynne Neilly, Conrad Ruiz, Devan Shimoyama, and Scott Vanidestine, and is curated by Roman Stollenwerk. The show runs until March 17, 2017 at The Wignall Museum of Contemporary Art.

Every Friday, HuffPost's Culture Shift newsletter helps you figure out which books you should read, art you should check out, movies you should watch and music should listen to. Sign up here.
Related
Before You Go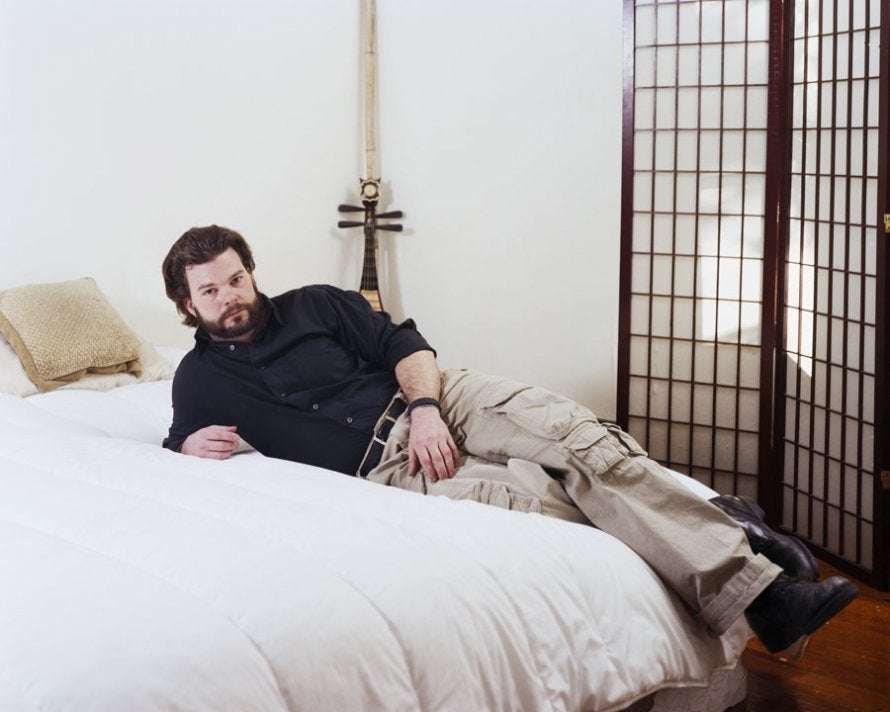 "Masculinities" by Chad States
Popular in the Community