Alchemy in its strict definition means turning base metals into gold. The term also applies to an almost divine transmutation, a process both scientific and mystical that lifts an object into a higher form. This alchemy is the goal of an artist.
In an upcoming exhibition at 7Eleven Gallery, artists toy with the notion of alchemy, and through experimenting with common objects and freeing them from common sense, create uncommonly beautiful works.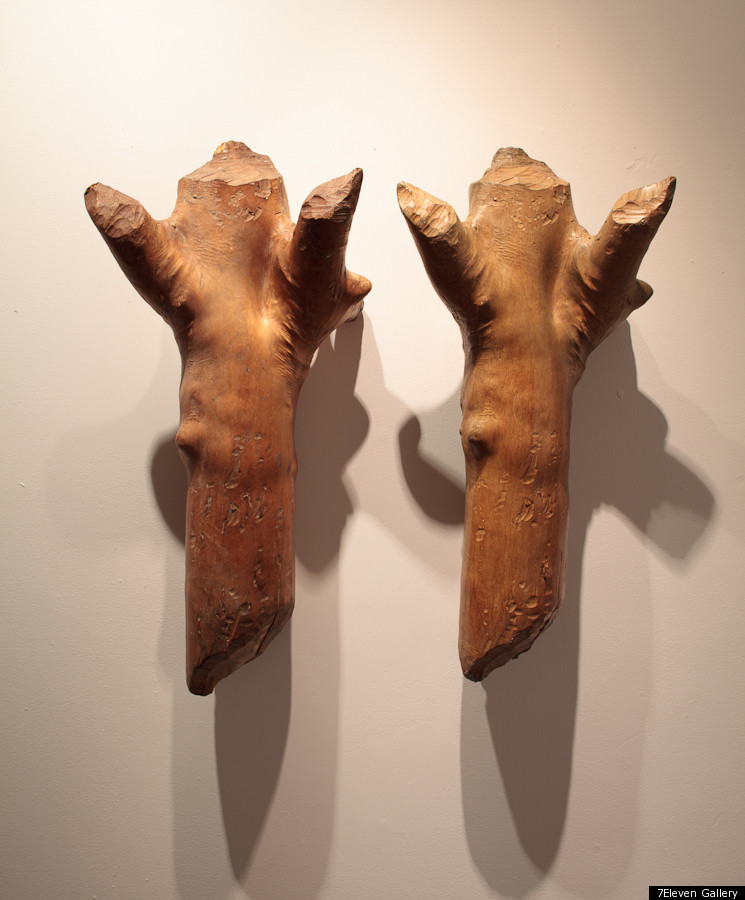 William Stone, "A Beaver's Piece"
7Eleven Gallery explains the exhibition approaches transmutation: "scientifically, as a study of compounds and matter; religiously and mystically, as the union of man and the divine for the goal of achieving a level of perfect balance on a quest for the greater refinement of self."
The resulting artworks, from a deconstructed Tiffany's box to a diamond made of plywood, all exist in the growing cracks which grow between material and form. The show poses the possibility that every object is a material with potential and the world can be a work of art.
'Alchemy' features work from Thomas Beale, Lucas Blalock, Nick Doyle, Adam Fuss, GAINES, Elissa Goldstone, Eve Andrée Laramée, Eva Lewitt, Dylan Lynch, Thomas McDonell, Casey Neistat, Lesley Raeside, Jason Reppert, Alex Rickard, Keith Sonnier, Michael St. John, William Stone, John Torreano and Rob Wynne.
It will show a 7Eleven Gallery from January 12th - February 18th, 2012. Opening Reception: January 12th, 6-9 PM.
PHOTO GALLERY
Alchemy New
REAL LIFE. REAL NEWS. REAL VOICES.
Help us tell more of the stories that matter from voices that too often remain unheard.