The Art of Mourning, and Surviving Loss...
I lost my uncle Jeff to AIDS when I was 12-years-old. He was my best friend. Uncle Jeff was a minister and he believed in my singing and creativity so much, that he let me lead sermons and sing to the congregation as a child. I was tormented in school because I was more effeminate than most other boys. The bullying got so bad that my mother had to pull me out of school for my safety.
I stayed with my uncle Jeff for many summers, and after I was taken out of school, there was talk of me possibly going and living with uncle Jeff and attending the little private school that he ran. At the time, my mother, my siblings and I were bouncing around different campgrounds because we had nowhere to live. So for many reasons, it seemed like a good idea for me to stay with uncle Jeff. I wanted to be just like him; a great teacher of spirit and life. I wanted to spread love to the world and build my dreams as I helped others to do the same. I talked to God about it every night and I decided I would go and live with uncle Jeff.
But then he got very ill. In a matter of months, everything fell to pieces, as uncle Jeff drifted into a tortuous emaciated state. He always said that he would live to see my name up in lights. When my grandmother drove over four hours to pick me up and take me to say goodbye to him, I achingly refused to go. I said that I had an audition and that I would somehow make sure my name would be up in lights. If I made that promise, I knew that uncle Jeff would have to live.
But as fate would have it, several days later, the phone rang. My mother took the call in her bedroom privately. She came out, faced me with wet cheeks and red eyes, and said, "Uncle Jeff is gone. He passed away."
I went numb and ran out the door. I screamed so loudly, I wanted God to hear me. I wanted God to know that I would no longer trust or love him. It was over. The greatest life-betrayal I had ever experienced was upon me, and I was only 12.
I later realized that letting go of what I knew God to be, was the greatest thing for my 'relationship' with (what I call) God. I had to break down everything that I was told about what God was. My mother is a Buddhist and she accepted all religious and non-religious thought. I drew indescribable strength from that.
Years later, a close friend of mine killed himself with a gun that his family had in their home. Then, a 4-year-old family member died in the hospital due to compilations from AIDS. I thought I could not go on with this much grief. That same year, I attended three more funerals, all from random and tragic events. Death seemed to be raining down around me, and I never knew who or where it would strike next.
In my teen years, I ended up living in my car and couch surfing, trying to get myself through school and still make good on that dream I had of seeing my name in lights. I sang, I danced, I made people laugh, and I began making money doing it, too. I became a professional performer. I was well on my way, when another loss hit me suddenly. Only this time, it struck me physically. I fell ill with what is called an "invisible disease" because there is no cure and no standard treatments. I had to stop performing. My dreams were gone, ripped from my bleeding crying hands, and I was left to mourn on my own.
I kept telling myself that God doesn't give people more than they can handle. But this was more than I could handle. I needed help with holding up the overflowing platter of pain that I had been served.
I needed to survive this mourning, and to find a life worth living for. When you experience great loss, it feels like the world should stop turning. But it does not, it keeps going. And so must we.
Pushing myself as hard as I humanly could, going through the highest level of education and self-exploration, saved my life. Becoming housebound and bedridden through all of the death around me, I realized that I had a choice; I could die alongside them or I could live. Really live. When one dream dies, I just keep resurrecting a new one. A new life.
Loss does not mean lost. Every good thing in life will leave a lasting gift. You can always access the goodness that was gifted to you by that person or the thing that you lost. In the end, you are not actually lost, and neither are they.
Release shame.
Release blame.
I now leave you with a gift. A story of mourning. Here is my way of honoring those who we have lost, through the performance art that I once thought left me forever. This is my first Fae Factory Hypnotic Storytelling video and art card for you to use and share as freely as you wish. I know this life can be so hard, and when we are mourning, it can feel impossible. But you are not alone, and we can help each other through this. Remember that those you lost, will love you forever. And in my own way, I feel like I love you, too.
Please, if you can, listen to this video with headphones.
This is a binaural (Ear to Ear) multi-sensory recording, and headphones will dramatically enhance your experience.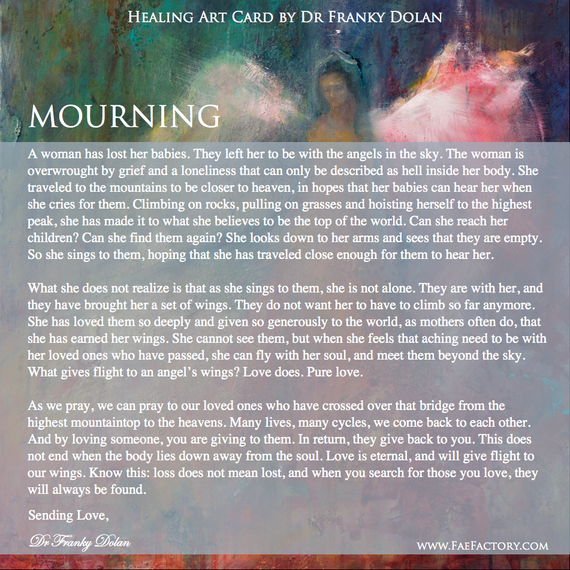 ~Thank you for supporting the magic!
This post is part of Common Grief, a Healthy Living editorial initiative. Grief is an inevitable part of life, but that doesn't make navigating it any easier. The deep sorrow that accompanies the death of a loved one, the end of a marriage or even moving far away from home, is real. But while grief is universal, we all grieve differently. So we started Common Grief to help learn from each other. Let's talk about living with loss. If you have a story you'd like to share, email us at strongertogether@huffingtonpost.com.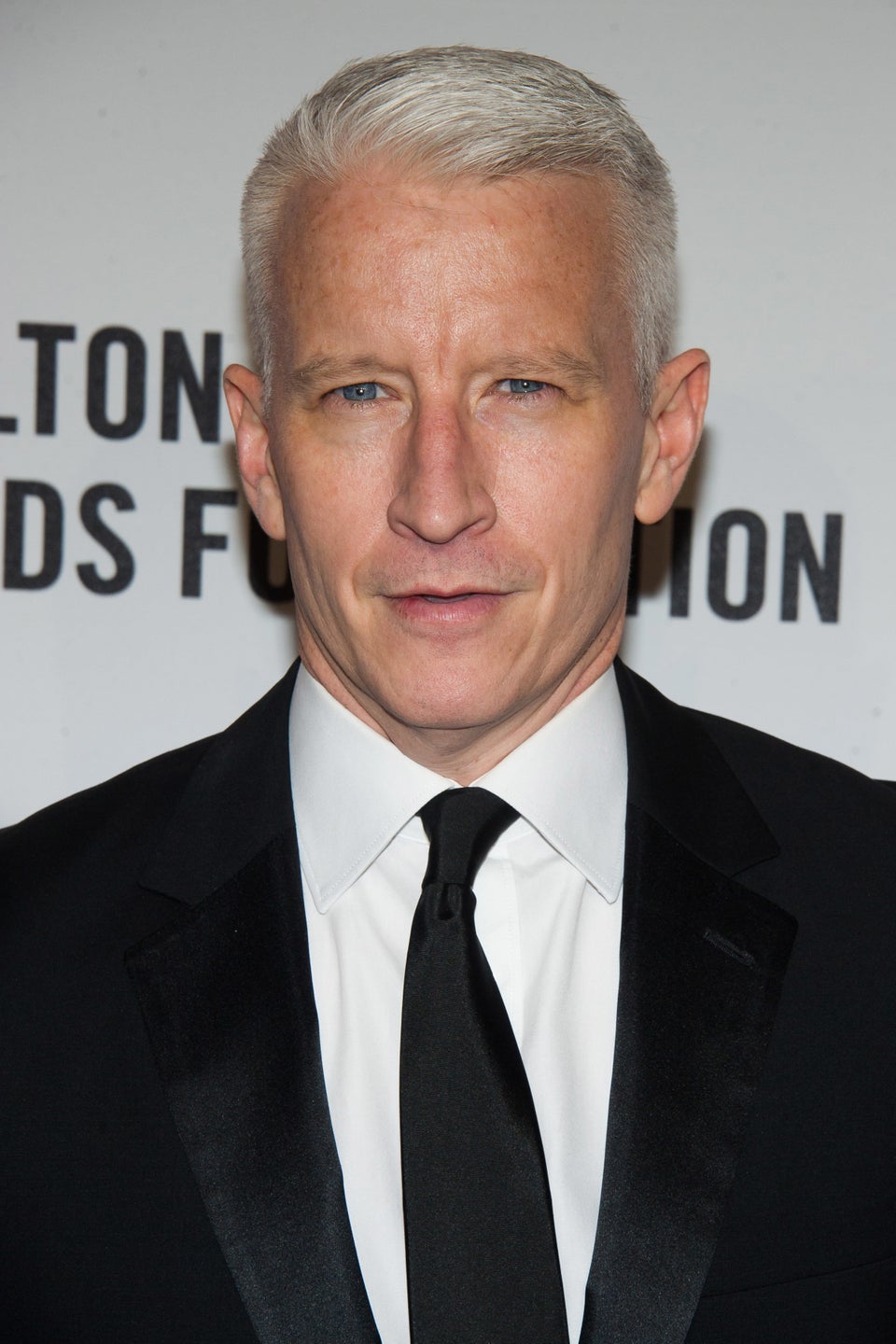 People Who Embraced Thrive
Related
Popular in the Community