It's the prize no one should have to win. When The Daniel Pearl Award was presented to the satirical French magazine Charlie Hebdo, everyone who rose to applaud knew it came at a terrible cost. The Los Angeles Press Club created the award to honor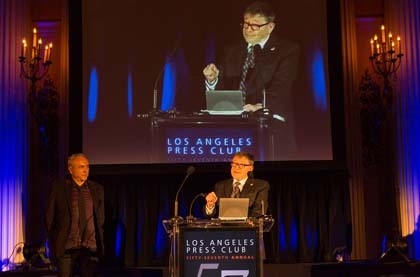 "courage and integrity in journalism" after Wall Street Journal reporter Daniel Pearl's brutal slaughter by Islamic terrorists in Pakistan in 2002. Now, Daniel's eponymous prize, bestowed every year since by his parents, Judea and Ruth Pearl, honors reporters who file their revelatory stories under threat, sometimes under fire. Charlie Hebdo's Antonio Fischetti is among those lucky to be alive.
On January 7, 2014, the office of Charlie Hebdo was attacked by Islamic extremists who massacred 12 people, and, in later related attacks, killed a policewoman on the way to murdering four Jewish hostages in a Kosher grocery store. It represented a shocking assault on freedom of speech and freedom of religion, and specifically on freedom of speech about religion. Soon, "Je suis Charlie" ("I am Charlie") proudly graced the lips and Tweets of freedom writers everywhere, just as the French monthly Le Monde had declared "Je suis Daniel" after Pearl's death. Charlie Brown, Charles M. Schulz's hapless every-boy of iconic comic-strip fame, from whom Hebdo took its first name,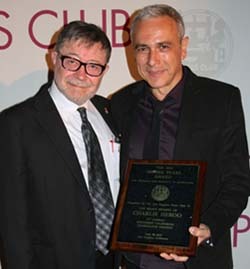 never saw unity like this.
Representing the staff of Charlie Hebdo at the June 28th Southern California Journalism Awards gala, Fischetti accepted the award. The scientist-turned-journalist happened to be "in the area" for his article on the impact of global warming on ice in the tropical mountains of Bolivia. While his colleagues remained in Paris to produce their next edition ("Hebdo" means "Weekly"), Fischetti found himself surrounded by security as LAPD and FBI Anti-Terrorism Task Forces patrolled the Millennium Biltmore Hotel's art deco lobby and Crystal Ballroom. (I never felt safer in a cocktail dress.) Even bomb-sniffing K-9s scoured the red carpet. Also for the first time, a memorial tribute in the awards program listed journalists killed during the past year. It took two pages.
"We weep for a world that must reckon with his death," said Daniel's parents in a statement after their son's murder. Since then, they have done so much more than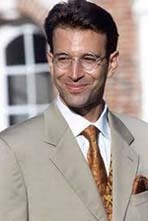 weep. Judea Pearl, who is a Chancellor's Professor of Computer Science at UCLA and winner of the prestigious Turing Award, heads The Daniel Pearl Foundation. His eloquent awards speech was simultaneously impassioned and poignant. But as Fischetti took the podium, it was clear before he'd even spoken a word that his presence itself was the blessing. Fischetti had missed work the day of the massacre to attend his only aunt's funeral, an aunt whose DNA now lives on through him. In the week following the awards, I spoke with both Judea Pearl and Antonio Fischetti about the terrorists' war on journalists, how free people can fight back, and the enduring gifts of Daniel's living legacy:
Devra Maza: Each year, when The Daniel Pearl Award is given, we're reminded that there is a bond of journalists forged under fire. Can you describe what it means for you to present and receive this award?
Judea Pearl: We have given this award for 14 years now in memory of our son, Danny, and when we come here, I feel like we do have another family of journalists in L.A. Usually we honor someone for their work, for their personal courage in the face of fear to speak against a policy of a corrupt or oppressive government, but the attack against Charlie Hebdo was an attack against journalism as an institution,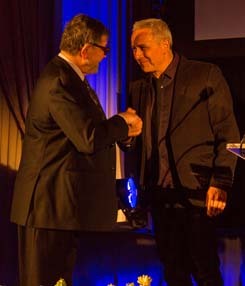 against the very idea of free expression, so of course it made a connection to what we stand for.
Antonio Fischetti: For me it was very emotional to receive this prize because for all the world, and especially journalists, Daniel Pearl is a symbol for freedom of expression against terrorism. At Charlie Hebdo, we are also victims of this terrorism, so I wanted to be here to meet his parents; what they feel is what I and other survivors at Charlie Hebdo feel because our colleagues are not just our friends, but our family. So I think the pain in Daniel's parents, I also have inside me.
Maza: As more journalists fall, others rise to pick up their pens and other media platforms. Like the freedom riders of old, they're freedom writers, bringing news to the masses at their peril, because journalists aren't just caught in the crossfire, they're increasingly targeted.
Fischetti: I think it's very true. Normally a journalist is only a writer or a photographer giving information, but now they are soldiers of democracy. At Charlie Hebdo, making a cartoon is an act of resistance. If we stop, it would be an abdication,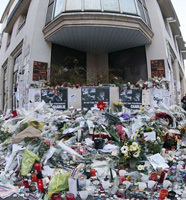 the terrorists will move forward and the world will lose democracy. The staff at Charlie Hebdo feels we have to fight this terrorism. Only last week there were several attacks with more than 60 dead, and last year there were more than 150 journalists killed. Most of them were in Islamic countries like Pakistan, Iraq and Syria. So for us to receive this prize is encouraging because we feel we are not alone. We have to stick together as a family of journalists to be stronger, or risk losing our democratic freedoms.
Pearl: The large police presence at the awards demonstrates that we must do more.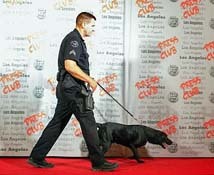 The increase of fear in our society obviously proves the case that we didn't handle it correctly from the start. People thought it is just one incident and we're going to take care of it and we're going to be united against terrorism and they proved that they're incapable of that.
Maza: In this incendiary environment, where political commentary and artistic expression is hijacked as an excuse for violence, does it make you more mindful of what you publish, or conversely more determined to carry on? Should one even have to try to strike a balance?
Fischetti: Of course we know at Charlie Hebdo that what we print can be misused to incite people to storm the streets and burn embassies so, yes, we think a lot before publishing, but we didn't change anything, because it is important to make this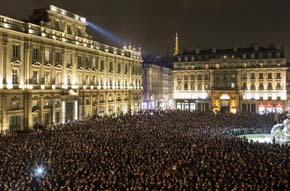 resistance which says we have the right to use humor to criticize anything, including all religions. We are sustained by a lot of people who agree that humor does not defame religion. It is the terrorists who are defaming Islam with their radicalism.
Maza: It's why religious leaders need to stand up against the ideology of hate and say "this is a distortion, you cannot murder in Muhammad's name," to reach the disenfranchised before they become radicalized.
Pearl: But they do not stand up. I don't think they can. They have more strings attached to them than you'd think. And that is why we have focused The Daniel Pearl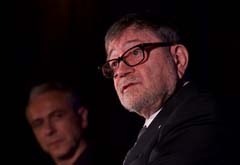 Award on the most courageous journalists. Each of them can access hundreds of thousands of readers. This is our future, how we can reach moderate Muslims to try to have them listen less to their mullahs and imams and more to journalists. They're more effective. We respect our religious leaders here, but we don't have the same expectations for them, while we know there are journalists who fight against corruption and are sacrificing their lives in an effort to speak the genuine truth with no strings, no pressure from politicians, religions or donors.
Maza: Humor evolves differently in diverse cultures so that one country's comedy is another's blasphemy, but France has a longstanding tradition of satire. Explain how that works in the moral context of your magazine.
Fischetti: There are people who have said that Charlie Hebdo is Islamophobic, but we make fun of all religions. They've asked, for instance, why we make fun of Islam but not the Shoah (Holocaust), but it is not the same thing at all because the Shoah is not an idea, but a real fact that happened and there were real men and women who were killed. So we do not defame people just because they are Jews or Arabs because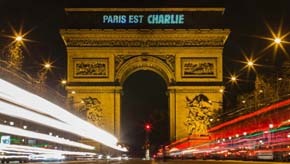 that would be racism. Also, in France, we have laws to respect the privacy of people, so our humor is on political and public situations, not personal ones. We satirize ideas, such as religion, but we don't make fun of people because of their skin color or physique. That's an important distinction. In other countries like the United States, for example, they don't have this separation between public and private, so they say a lot of personal things about people we could not say.
Maza: Along with their attacks on journalists, terrorists also twist their words to use them as weapons. Judea, you and your wife, Ruth, reclaimed Daniel's words as co-editors of your book I am Jewish: Personal Reflections Inspired by the Last Words of Daniel Pearl. How did that come about?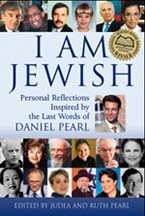 Pearl: We asked 150 thinkers, some famous, some not, from both the left and the right, to get a panoramic view, to tell us what it means to them to say these words and this book is the result.
Maza: So it's a panorama of pride. In fact, the book's very existence is a triumph of free speech in that there are countries in which it could not be published, where the very words are still unsafe to say.
Pearl: That's so true. I hadn't thought of it that way.
Maza: The first cover of Charlie Hebdo published after the massacre was one of courageous defiance. It had a cartoon of a tearful Muhammad with the headline "Tout Est Pardonné" ("All Is Forgiven"). Even in the free world, people who thought the terrorists should not be forgiven and that the cartoonists should not need forgiving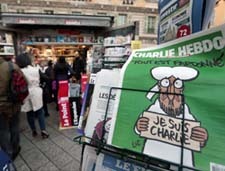 were asking, "Who is forgiven?"
Fischetti: That is a good question because it could be understood both ways and that is the reason why I think the cartoon is clever, because it is satire. It showed we go on making what we want in that it is a cartoon of Muhammad. That in itself is the resistance. We don't know who has forgiven who, but the important point is that we go on doing our friends' work, because if we didn't do that, we would be working for nothing.
Maza: The Daniel Pearl Foundation "promotes mutual respect for the common humanity of diverse cultures" through journalism fellowships, forums, youth and other programs, including music, because being a musician was an important part of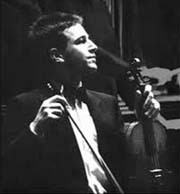 Daniel's persona, wasn't it?
Pearl: Yes, that's correct. He really loved the violin and mandolin and wherever he went, he carried these instruments with him and made contact with the local cultural scene. It's what enabled him to form connections in every place that he was stationed.
Maza: And you've harnessed his love of music with the annual Daniel Pearl World Music Days with its theme of "harmony for humanity." It takes place in October, the month of Daniel's birth, and musicians all over the planet can participate. I've seen Elton John's tribute to Daniel in performance. It's very moving.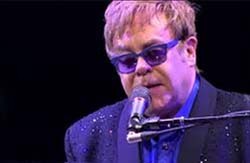 Pearl: Elton John is a wonderful man. Every year he makes sure that he has at least one concert in October where he does a dedication to Danny. Last year we had almost 2000 concerts around the world dedicate their event as part of World Music Days, so it's a global symphony with thousands of orchestras. We are trying to give musicians and artists an opportunity to express what they feel about what's going on in the world through music so whenever they stand in front of an audience and say, "I'm going to dedicate this song or sonata," it's painted in different colors. Instead of saying "Look how great I am," they are telling the audience, "Look where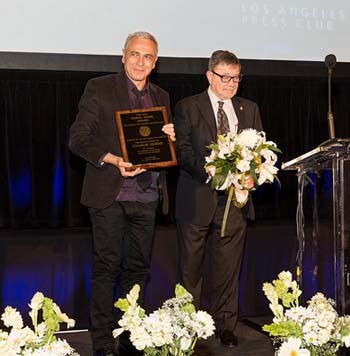 we are and what values we cherish together." It makes the atmosphere alive with different electrons, the audience becomes more attentive and even the music sounds better.
Maza: So you're ennobling people while encouraging them through the arts and sciences to become activists, utilizing everything that Daniel loved, like words and music, just as Charlie Hebdo uses the art of illustration and satire as a conduit for commentary in its magazine.
Pearl: Everyone has their own mode of expression and we're trying to leverage all of these modes into one thing: To say that we are together and we will not give up our values.

Get Involved: Read Judea Pearl's Daniel Pearl Award speech. Visit The Daniel Pearl Foundation. Read Charlie Hebdo. Watch Elton John's dedication to Daniel Pearl. Participate in World Music Days. Purchase the book I am Jewish. Learn about the Los Angeles Press Club. For more on the author, follow Devra on Twitter @devramaza and visit DevraMaza.com.
Photo Credits: Judea Pearl at podium with Antonio Fischetti, Fischetti and Pearl handshake, Red carpet cop and K-9, Fischetti and Pearl stand together, courtesy of Inae Bloom; Pearl and Fischetti with plaque, courtesy of Kerstin Alm; Daniel Pearl, "I am Jewish" book cover, Daniel with violin, Daniel's wife Mariane and son Adam Pearl, courtesy of The Daniel Pearl Foundation; .Hebdo office flowers, Lyon Rally, courtesy of AFP; Pearl close up with Fischetti, courtesy of Gary Leonard; Arc de Triomphe, courtesy of Dan Kitwood/Getty Images; Hebdo newsstand, courtesy of Reuters. Sir Elton John dedication to Daniel Pearl, courtesy of EltonJohn.com; Pencil power, courtesy of Charlie Hebdo.

Pencil Power: Exercise your right to free speech in Comments.
Related
Popular in the Community