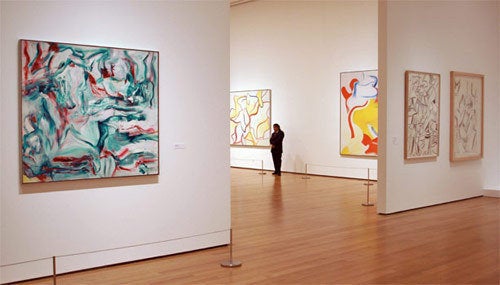 It's difficult to parse all this political talk about global warming from San Francisco. After a typically chilly summer, the sky is getting clearer, the air modestly warmer. The cultural offerings are shifting, too, as they always do in September. But after a summer in which I most consciously attempted to steer clear of standard art -- concentrating more on drives through California landscapes and quirky roadside attractions rather than a trip to the Venice Biennale -- I'm finding it to be a more difficult transition to the full tilt fall calendar of museum openings, lecture series, performances, and foodie social sculptures.
More than in the recent past, art pales when contrasted with political theater, economic doom and a basic sense of survival. It was a summer following the Middle Eastern Spring. It seemed there were full months of domestic debt ceiling mishegas -- an anxiety-spiking roller coaster ride if you chose to enter the media amusement park and its partisan political coverage. I had a patch of July glued to a circuit of news websites (this one included) following endless congressional stalemate and impending financial doom. All those updates (often delivered to my phone wherever) managed to do was instill a sense of powerlessness and anxiety. I had to wrest myself out, to view it as a form of Brechtian theater that will play itself out, breaking the fourth wall when it burns a hole in my wallet. If I find out about disaster a few hours late, I won't be that far behind potential recourse, and I'll have had some extra time to finish that dourly satisfying Jonathan Franzen book, under sunny skies at Dolores Park.
Can art compete with real world drama? Nothing in museums and galleries this summer was quite as compelling. In San Francisco, I did see the two big shows that revolved around Gertrude Stein -- SFMOMA's Steins Collect: Matisse, Picasso, and the Parisian Avant-Garde (to open at The Met next February), and the Contemporary Jewish Museum's Gertrude Stein: Five Stories -- which while exalted deep engagement with culture, shifting economic advantage, and outsider identity, seemed to gloss over the struggle with troubling economic condition. While the CJM show acknowledged the covert way that Stein and Alice B. Toklas -- queer and Jewish -- managed to survive Europe during WWII, there was something ominous about an avoidance of political threat. Are we arts folks similarly turning a blind eye to shifting tides and how artists, thinkers and devoted audiences of their work might fare in these climes?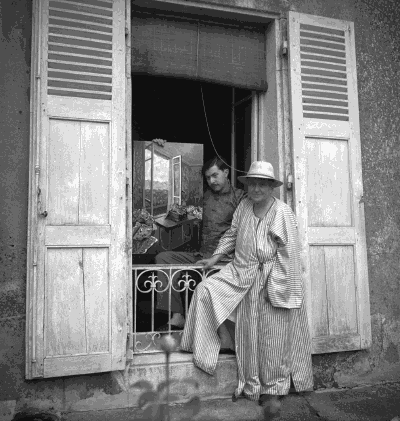 Sir Cecil Beaton, Sir Francis Rose and Gertrude Stein, Bilignin, 1939, gelatin silver print. Courtesy of the Cecil Beaton Studio Archive at Sotheby's, Seeing Gertrude Stein: Five Stories, Contemporary Jewish Museum (May 12, 2011 - September 6, 2011).
My sense has been that art and politics, at least in current offerings, seem to be moving away from each other -- that we're looking to art for a sense of thoughtful escape from harsh realities. There are different camps in this regard. I've had a few conversations as of late about Christian Marclay's The Clock -- which I missed LACMA this due to bad timing and my aforementioned art diet -- though it's a piece that might be the closest we came to a crowd-pleasing contemporary art blockbuster. I'm a Marclay fan, appreciative of his labor-intensive editing conviction and grand-scaled musical gestures. Yet there are some who view the piece as a mindless process -- an exercise resulting in an art object collectors can use as a kitchen timer. It may actually be more incisive -- a work that is biding time at this strange, uncomfortable cultural moment -- one where the role of the artist is increasingly blurry.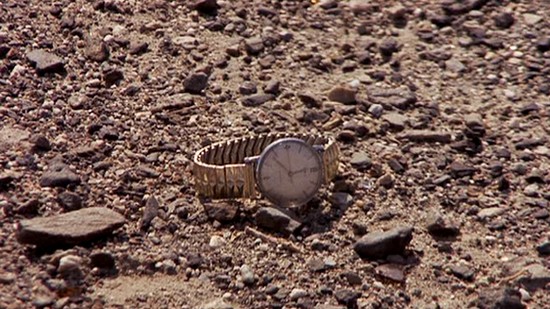 I teach in graduate MFA programs (another reason why I took the summer off from art and the sometimes overwhelming accompanying dialogues). With the start of the fall semester, I attended a marathon slide viewing of the entire incoming class at California College of the Arts, a presentation that was surprisingly heartening for the impressive number of idealistic artists who have been engaging communities and political issues within the social actions and gallery-based projects. There were a few that traveled to geopolitical hotspots like Juarez and Uganda to photograph and/or work with local populations, Peace Corps-style, and more than one planning to attend the Ghetto Biennial in Haiti.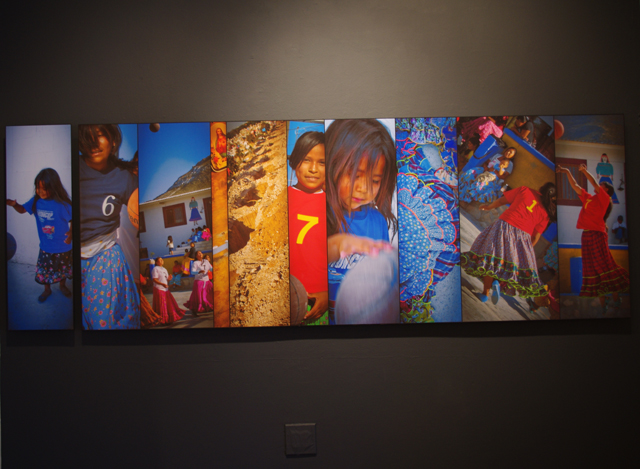 Installation view, Roberto Gomez, 'Cuidad Juarez Mexico 2010: 3085 Murders, 1 Tarahumara Ladies Basketball Tournament' (2011)
Whether or not this will result in something successful as art as we've come to know it, their positions gave me some hope that the next generation of artists are less rooted in hermetic zones and are moving out into a new season of conscientiousness as they offer us visions that will get us thinking in new, more productive directions. Things are actually warming up nicely.

REAL LIFE. REAL NEWS. REAL VOICES.
Help us tell more of the stories that matter from voices that too often remain unheard.