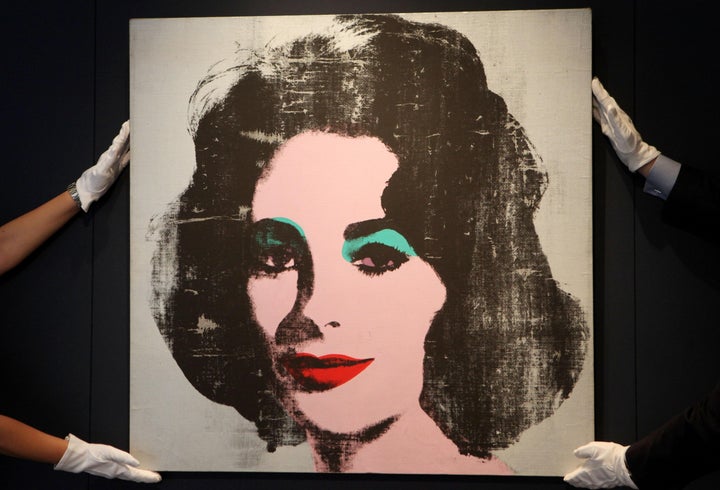 Go to any number of art fairs and art galleries, and you will find prints for sale among the paintings and sculptures. They are prints, because they were printed by some means, but after that it may not be clear at all how they should be described, and we quickly get into fighting words. Are they "original" or "fine art" prints -- defined by the Print Council of America as an image drawn or etched or engraved on some surface by the artist, who prints a limited number of the pieces by hand (or personally supervises someone else doing it), then signs and numbers the individual prints and defaces the printing plate -- or reproductions (a photograph of a unique painted image that is used to create copies)?
Many art galleries refuse to sell reproductions, and quite a few fair and festival sponsors either won't allow them or require them to be kept in a bin, unframed, labeled as a reproduction with information on how it was produced. For instance, in its rules for artists, the Ann Arbor Street Art Fair in Mich. only permits "original, handcrafted work" and disallows "commercial reproductions." The Cherry Creek Arts Festival in Denver, Co. takes the hard-line approach ("Absolutely no reproductions are allowed"), and the Winter Park Sidewalk Art Festival in Florida prohibits any and all reproductions, including note cards and catalogues, as well as giclées, only permitting "scanned images of the artist's original work that have been significantly manipulated or enhanced into the final piece." Similarly, the Rittenhouse Square Fine Arts Association in Philadelphia doesn't allow reproductions in its annual show, because "people would rather own originals," said the association's executive director. "Money spent for reproductions takes away from what people might spend on originals."
Maybe, but in the current economy many people are feeling less able to afford original art, "but they still like art and want to buy something," said the vice president of the Vero Beach Art Club, which has held an annual Under the Oaks art festival in March since 1952. That festival had been an originals-only event but began allowing reproductions a few years back, "because we want people to be happy." Similarly, the Wickford Art Festival in Rhode Island changed its policies in 2008 to allow reproductions, "because of the way the economy has been going," said Francie Christophersen, who chairs the festival. The rules could be changed again to disallow any and all reproductions, "but that probably won't happen."
Not only buyers but artists have been pressuring fairs and festivals to change their policies to permit reproductions. "In these difficult times," watercolor artist Barbara Groenteman of Naples, Fla., said, "it makes sense to let artists bring things that actually sell." She noted that the sale of reproductions comprises two-thirds of her income. For Greg Stones, a painter in Greenville, R.I., "about a third of my income comes from prints, and it's creeping up toward half. Without prints, I wouldn't be able to make a living as an artist." The situation is not quite as make-or-break for Sandy Askey-Adams, a watercolor painter and pastel artist in Churchville, Penn., but she noted that selling "less expensive reproductions for buyers who can't afford originals has created a secondary market" for her work.
At these shows, most of the reproductions are digital prints, often called "giclées," in which the photographic image is scanned into a computer that produces copies using high-end ink jet printers. The process to produce a giclée is somewhat more expensive than the older style poster reproduction (called an offset lithograph), and the inks that are used contain actual color pigments rather than dye, which adds to their brilliance and longevity. Even more significant is the fact that these digital prints are often printed onto higher quality surfaces, such as handmade and watercolor papers or even canvas, which gives the final product the look and textural feel of original art. A giclée of a watercolor can look identical to the original. Because of the process and the result, digital prints are priced much closer to the originals than the older offsets.
However, the similarities have shaded into deception from time to time. Artists at the Rittenhouse Square show, the Wickford Art Festival and the Massachusetts-based Paradise City Arts Festival have been asked to take down their booths and leave when they have made claims that their giclées are originals. "We have people going around from booth to booth, with magnifying glasses, checking what's on the walls, because the average person can't tell the difference," the vice-president of the Vero Beach Art Club said. One may see with a magnifier the closely spaced dots of color that form the image in a reproduction, whereas a fine art print or a painting is composed of continuous lines of color. At times, artists embellish their giclée prints by painting on top of them, obscuring the dots, and then describe the finished pieces as originals (perhaps in a mixed-media category), all of which adds more confusion.
The most overt example of alleged deception has involved Park West Gallery of Southfield, Mich., which provides artwork that is auctioned on cruise ships (as part of their entertainment programming), and has been the subject of a series of lawsuits for allegedly selling fakes and other works with over-inflated valuations. Royal Caribbean, Celebrity, Norwegian, Carnival, Disney, Holland America, Regent and Oceania lines all have held on-board auctions that have netted Park West up to $300 million annually, selling works by such artists as Salvador Dali, Joan Miro, Pablo Picasso and Peter Max.
Negotiating the changes in fair and festival policy has taken into account the potential for confusion. The Sarasota Masters Art Festival in Naples, Fla. permits reproductions, but they must be placed in bins that are no larger than 4'x4' and conspicuously labeled "Reproduction." Additionally, all digital reproduction prints must be identified as a giclée, with an explanation of the technical process attached to the back of each piece. Paradise City Arts Festival does not permit giclées to be framed or hung on booth walls, and the Market Square Art Fair in Knoxville, Tenn. ("We believe it is important to offer the public the chance of buy reproductions, hoping that they will move on to original work when possible") requires all reproductions to be labeled "reproductions" rather than "print," "offset lithography" or "giclée." (Presumably, just the foreign-ness of the word "giclée" could be a point of confusion.) Getting even more specific, the Rising Run Festival of Arts and Crafts in Indiana requires all reproductions to be "properly signed and numbered," and the Sausalito Art Festival in California demands that reproduction "[e]ditions may not exceed 450."
A growing number of fair and festival sponsors have added the category of "digital art" as a realm of original art. The Ann Arbor Street Art Fair defines this as artwork "in which the original image, or the manipulation of other source material, was executed by the artist using the computer. Work must be editions, signed and numbered, on archival papers, inks and emulsions." The original image may be a painting by the artist that is PhotoShopped in some way that makes it different than the painting, but it is not stated how much "manipulation" is required to keep the final product from being a reproduction. One can foresee fair sponsors debating questions of art and technology far into the future.
The section of this post regarding Park West Gallery has been updated to clarify the nature of the referenced series of lawsuits against that gallery.
Calling all HuffPost superfans!
Sign up for membership to become a founding member and help shape HuffPost's next chapter