Goodson, founder and CEO of the Anna Goodson Illustration Agency, mobilized her international group of illustrators and put out an open call for artwork that showed solidarity with the Russian LGBT community.
The result? A striking collection of over 40 images that Goodson is calling "Art Speaks Louder Than Words."
"We are often asked to create images for clients but here was an opportunity for them to create something meaningful, personal and from the heart," Goodson explained on her website. "We believe 'Art Speaks Louder Than Words' and we wanted to show the world that our agency and illustrators don't support discrimination and violence of any kind, regardless of religion, race or sexual orientation."
The Huffington Post caught up with Goodson this week to talk about the "Art Speaks Louder Than Words" project, her inspiration behind galvanizing her illustrators to produce this series and what she hopes will come from spearheading this initiative.
A slideshow of images from the "Art Speaks Louder Than Words" series is available below.
The Huffington Post: What inspired you to coordinate this large-scale visual demonstration of solidarity with LGBT Russians?Anna Goodson: I was deeply affected by what was going on in Russia and the way the LGBT community was being treated. Social media exposed me to some of the horrors of their treatment. I was reading about them and saw some very disturbing videos. I couldn't get it out of my head and wanted to do something -- anything -- but I didn't know what.
The idea just came to me to ask my illustrators if they wouldn't mind coming up with an illustration that we could put on our site. One by one they came up with brilliant illustrations and we started posting them on our site and on our Facebook and Twitter pages. I initially sent the illustrators a link to one of the articles I read and found disturbing. They were all moved by it. I then decided to write a blog about how I felt and what I was trying to do. That's where the idea "Art Speaks Louder Than Words" came to be. I wanted to make an important statement.
I wanted to encourage people to come to our site and use any of the illustrations promoting gay rights in Russia wherever they wanted. I was hoping we could spread the word through our art/illustrations. Every time an illustrator did an illustration we added it to the site -- it's just snowballed from there!
What do you hope will come out of this series of drawings?I hope that this series of illustrations will be shared all over the world and that people will be made aware that art can really speak louder than words. I want people to take notice that we support gay rights in Russia and they should, too.
How do you hope this series of illustrations impacts LGBT individuals living in Russia?I hope that the LGBT people in Russia know that we are thinking about them and doing all that we can and in every way we can to support their rights to love whoever they want. To know its OK to be gay or bi or transgender and that it's not OK to be treated badly or abused because of their sexual orientation.
A slideshow of images from the "Art Speaks Louder Than Words" series is available below. Check out the full gallery here.
Before You Go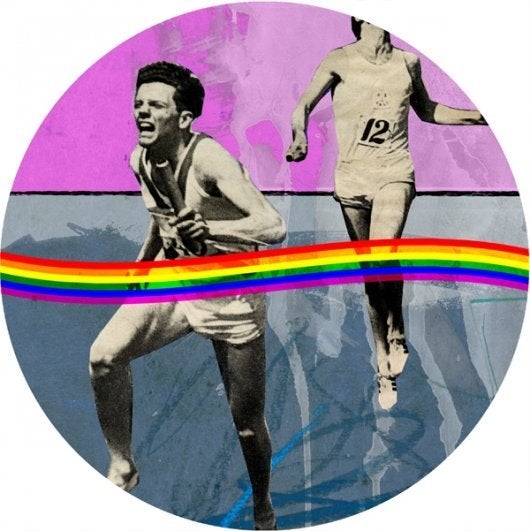 Art Talks Louder Than Words
Popular in the Community