The year is finally nearing its end, and as writers, journalists and critics sweep up the dust of 2014, the editors and reporters at HuffPost Arts&Culture are cleaning out the archives too. In fact, we've spent the last few weeks rummaging through old articles and reviews, with equal parts grins and grimaces, remembering just what made our eyebrows rise over the past several months.
It turns out, 365 days is hard to summarize in anything but a laundry list of seemingly disparate phenomena, filled with the good -- woman-centric street art, rising Detroit art scenes, spotlights on unseen American art-- and the less than good -- holiday butt plugs, punching bags by Monet, Koonsmania. But, as a New Year dawns, we found ourselves just wanting to focus on the things that made us beam with pride in 2014. So we made a list of those things, a list of the pieces we're proud of.
These are those pieces. Consider it your required reading for this holiday week:
1. Traversing Time And Space In The City Of Angels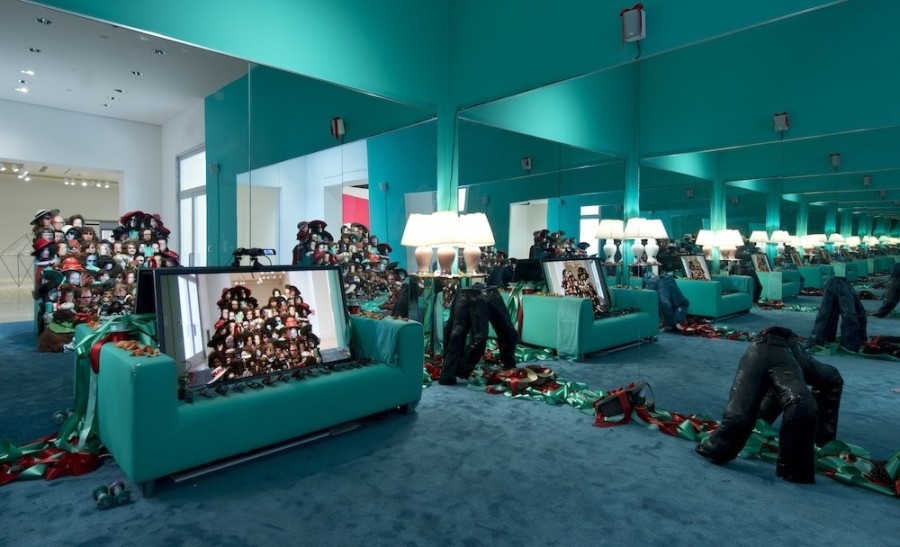 Moving to Los Angeles, few artists helped me make sense of the space like Samara Golden, whose hallucinatory installations feel like time travel made easy. The artist talks on mirrors, anxiety, shadows and space, illuminating in the process what makes L.A. so enchanting. -Priscilla Frank, HuffPost Arts&Culture Editor
2. This Sculptor Is Using Trash To Inspire One Of Pittsburgh's Toughest Neighborhoods To Make Art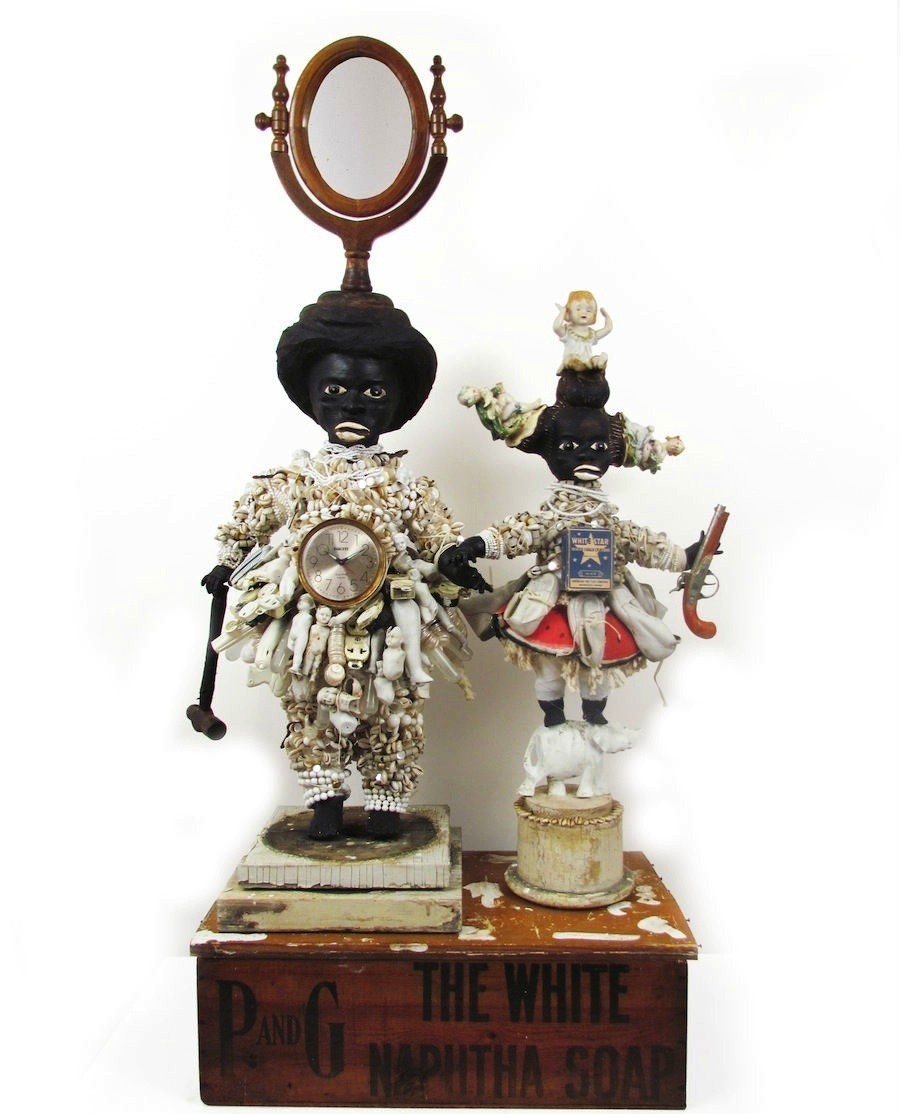 An unlikely subject became the talk of the art world this year: Crystal Bridges, the Wal-Mart funded American art museum deep in Bentonville, Arkansas. Its daring new exhibit, "State of The Art," brought together more than 100 artists hand-picked by curators who road-tripped across the country in search of hidden talent. I talked to one of the stars of the show, Vanessa L. German, a sculptor who turns trash into glittering figurines that tell a larger story about the hardships facing children in her neighborhood. -Mallika Rao, HuffPost Arts&Culture Reporter
3. A Love Letter To Louise Bourgeois, A Feminist Icon Whether She Likes It Or Not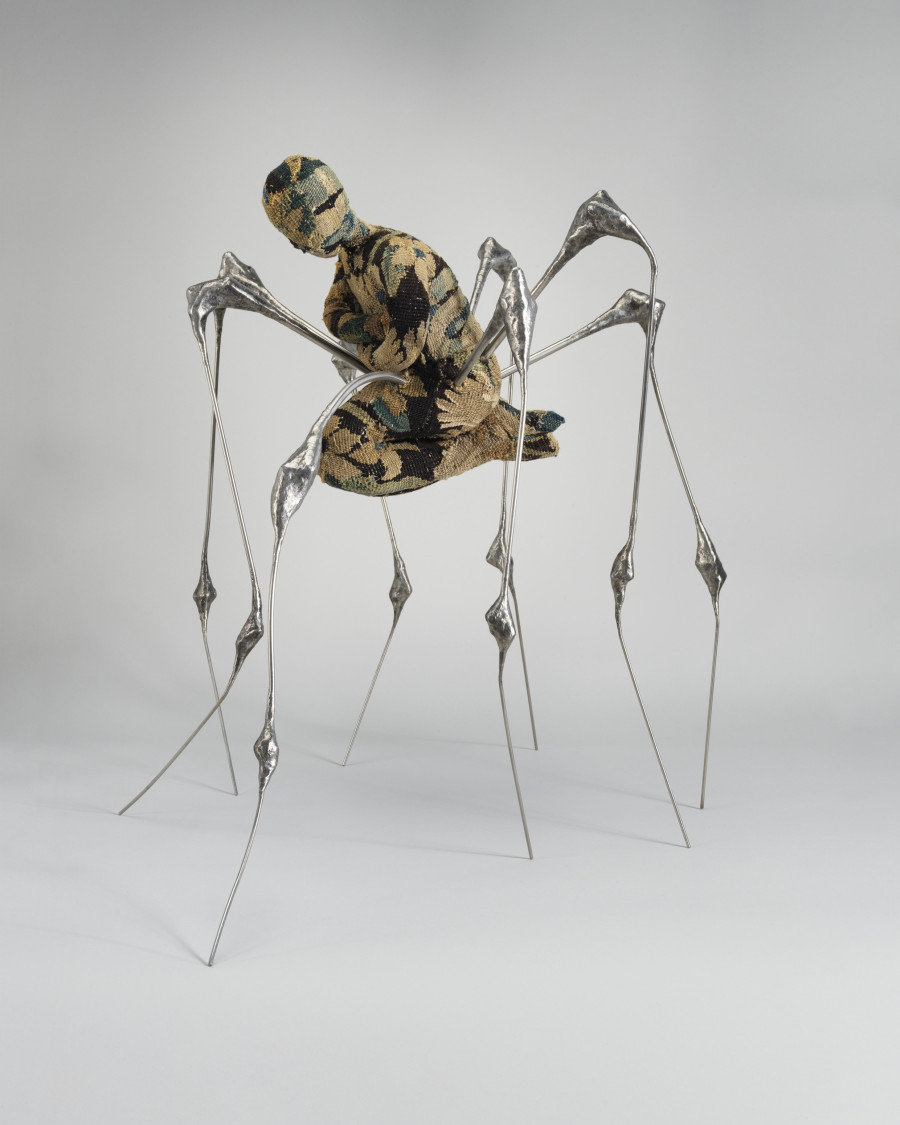 Louise Bourgeois is the ultimate contrarian, defiant in almost every way. To me, her art is utterly reflective of a feminist era, pinpointed by bold gestures and glaring sexuality and radical references. I wanted to memorialize her the way I see and love her, even if she would scoff at me from beyond the grave for doing so. -Katherine Brooks, HuffPost Senior Arts&Culture Editor
4. Here's The Vibrant Detroit Neighborhood A New York Times Columnist Considers An 'Urban Wasteland'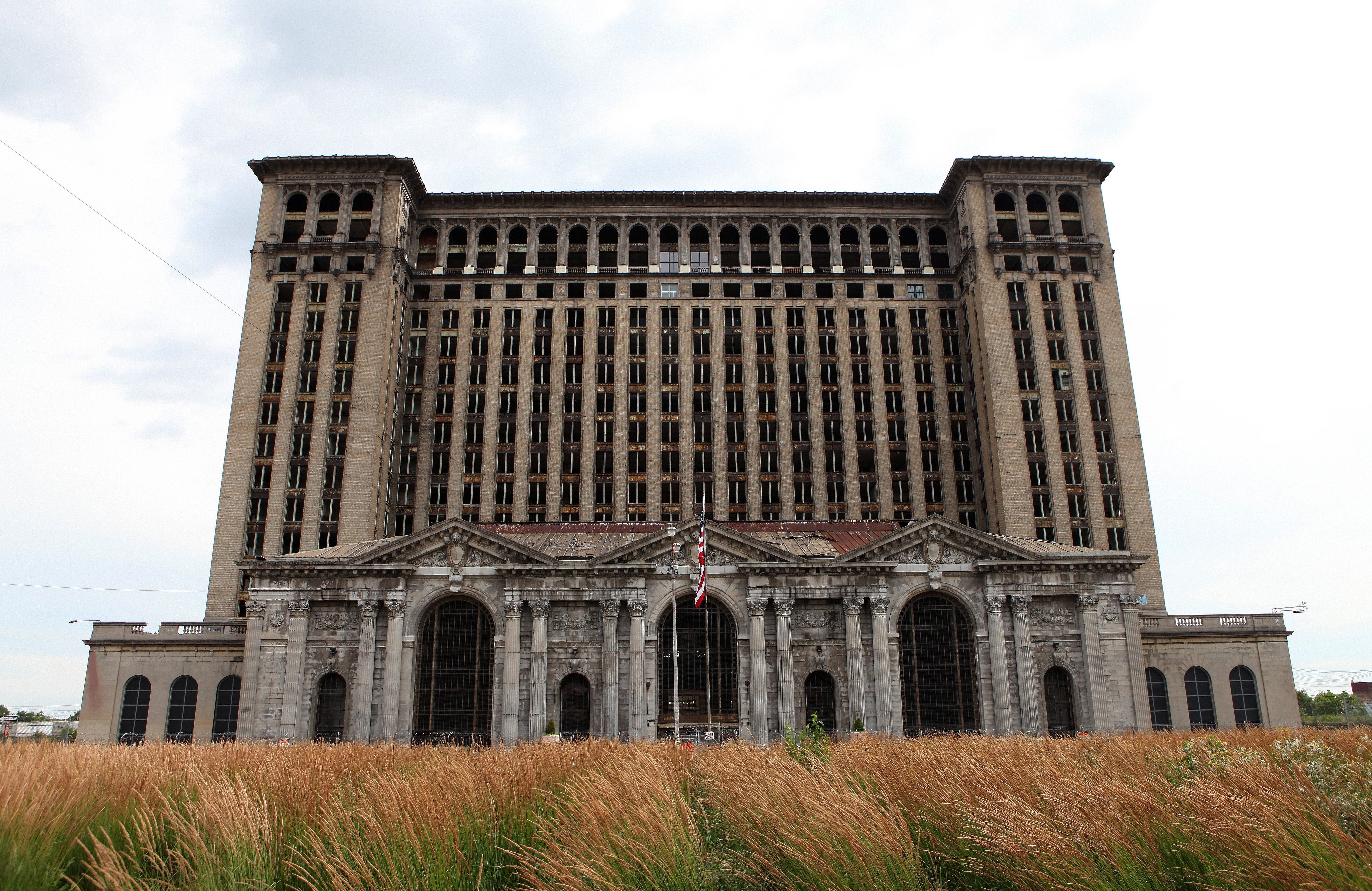 A New York Times columnist's dismissive comment about Detroit's "urban wastelands" prompted a look at the area he was referring to, and he couldn't have been more wrong. The historic neighborhood of Corktown is a vibrant community and destination for creative-minded Detroiters, whether looking to take a jewelry class, attend a poetry reading or catch a concert. With rampant misconceptions about Detroit, it's important to shine a light on, and celebrate, ways in which the city is thriving. -Kate Abbey-Lambertz, HuffPost Detroit Editor
5. 10 Outsider And Self-Taught Artists Who Use Art To Create Their Own Worlds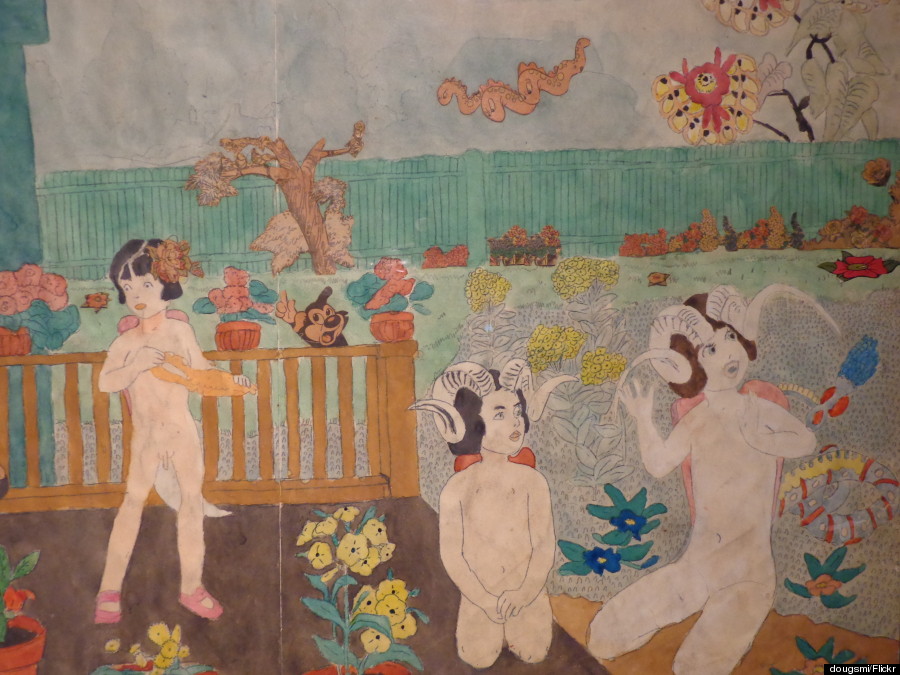 Outsider Art is a recent, peculiar and problematic category, looping together artists with widely different styles, intentions, origins and methods. However, the artworks themselves, characterized by obsessiveness and urgency, speak to our glorified -- if not naive -- ideas about the purpose and potential of art. Here's my primer to the colorful and complex world of artists on the outskirts and the strange worlds blossoming inside their minds. -Priscilla Frank
6. 'Swoon: Submerged Motherlands,' A Tree Grows in the Brooklyn Museum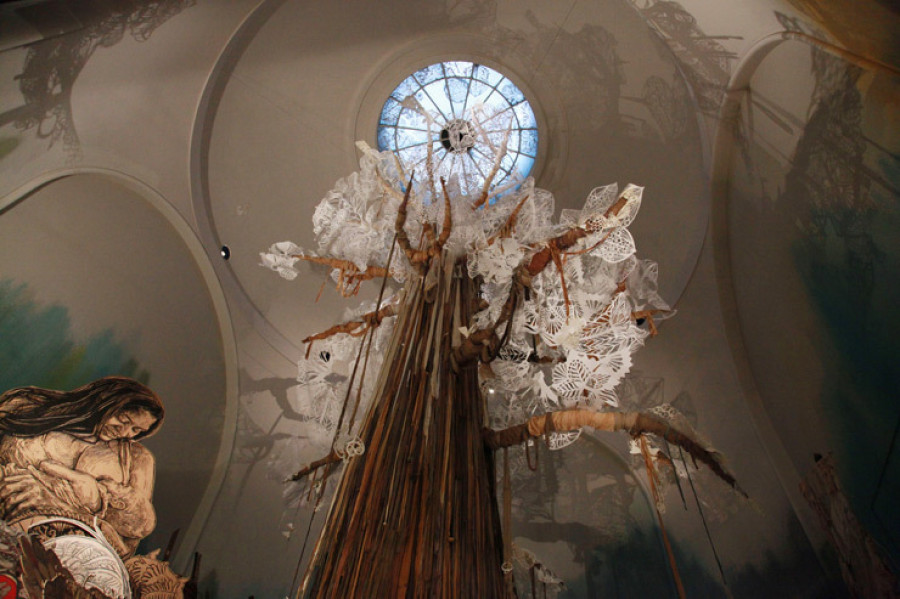 We loved a lot of stories this year, but this hometown Brooklyn one about a street artist with humanity
mounting her first solo major museum exhibition was a special turning point -- and an astounding success. For us street art is a conversation, a continuum of expression, and Swoon is always a part of it. From following her street career to her transition to international fame to witnessing this exhibition coming to fruition in person in the months leading up to the Brooklyn Museum show, it is easy to understand why Swoon still remains a crucial part of the amazing street art scene and continues to sets a standard. -Jaime Rojo & Steven Harrington, HuffPost Arts&Culture bloggers and co-founders of Brooklyn Street Art
7. Artist's Statements of the Old Masters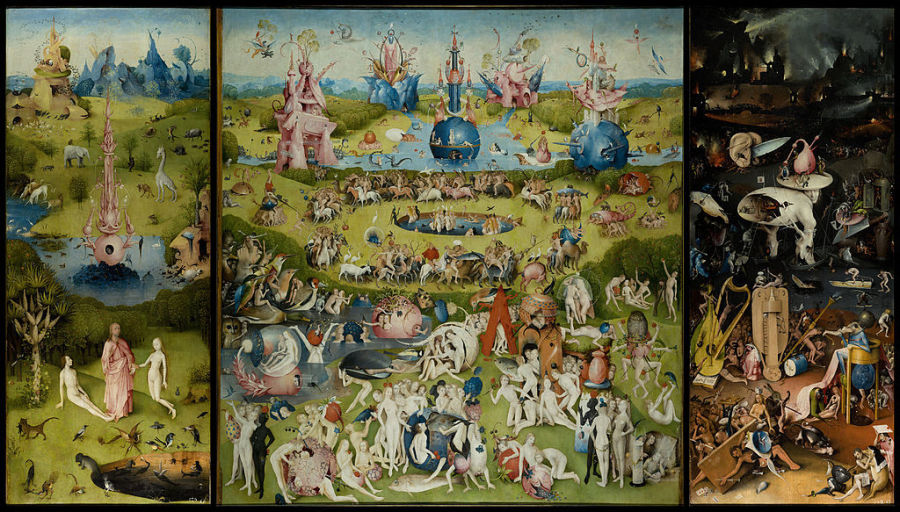 My best blog this year has to be "Artist's Statements of the Old Masters." I wrote this in a flash of inspiration not really knowing if people would find it funny. They did, and 20k Facebook "likes" later I am still hearing from people who tell me that it hit the bulls eye for them. -John Seed, HuffPost Arts&Culture blogger and professor of art and art history at Mt. San Jacinto College in Southern California
8. Artists Around The Country 'Won't Back Down' For Ferguson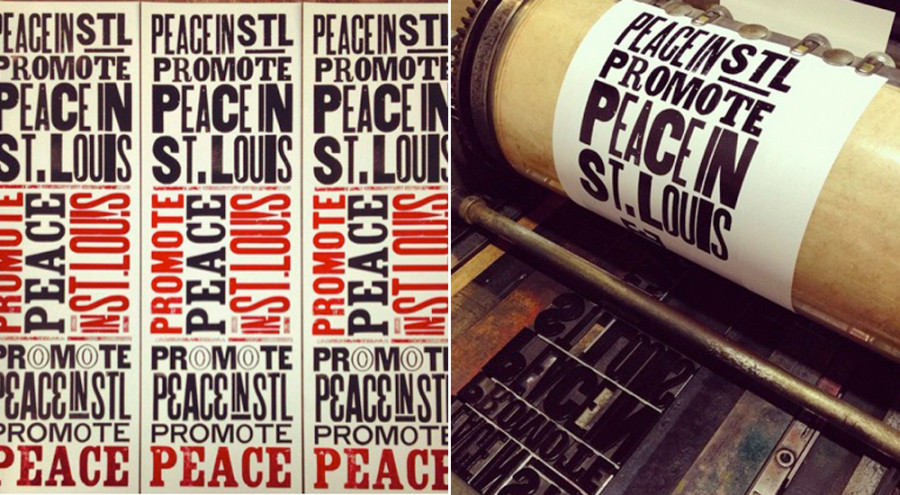 I spent four years of college studying in St. Louis, Missouri. In the wake of the grand jury decision not to indict Officer Darren Wilson in the killing of 18-year-old Michael Brown, I wanted to shine a light on the amazing artist community in and around Ferguson that was pulling together to protest, promote peace and advocate for justice. -Katherine Brooks
9. Marina Abramovic's 'Generator' Asks Us To Embrace Simplicity, Face Our Aloneness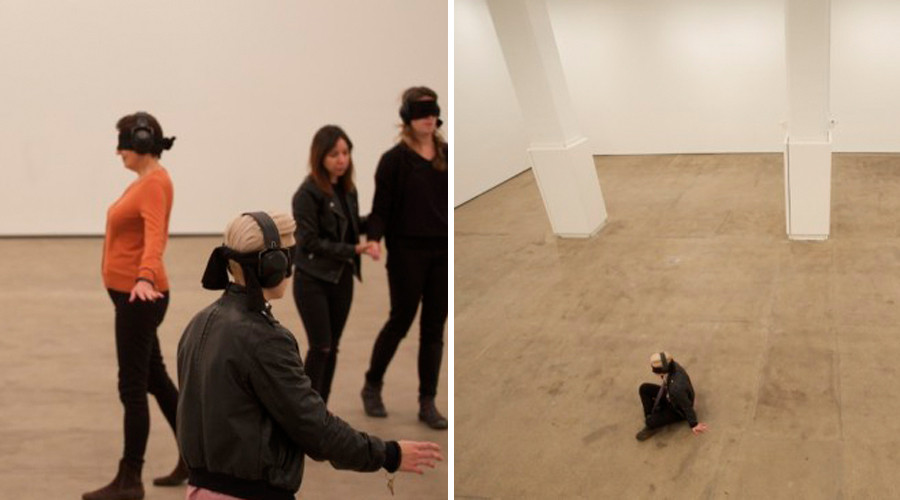 Out of the many features I've written this year, this one is certainly one of my favorites for the simple fact that I wrote it much the way I experienced "Generator," an installation that subjects visitors to complete silence and blindness. Procrastinating and struggling over how to write it one night, my Wifi suddenly went out and I promised myself to at least write the first two paragraphs. Half a bottle of wine and four hours later (sans Facebook and Twitter interruptions), I had written the 1,100-word feature. Only then did I realize how truly influential Abramovic's work was for me. -Erin Whitney, HuffPost Associate Entertainment Editor
10. Meet The Three Female Medical Students Who Destroyed Gender Norms A Century Ago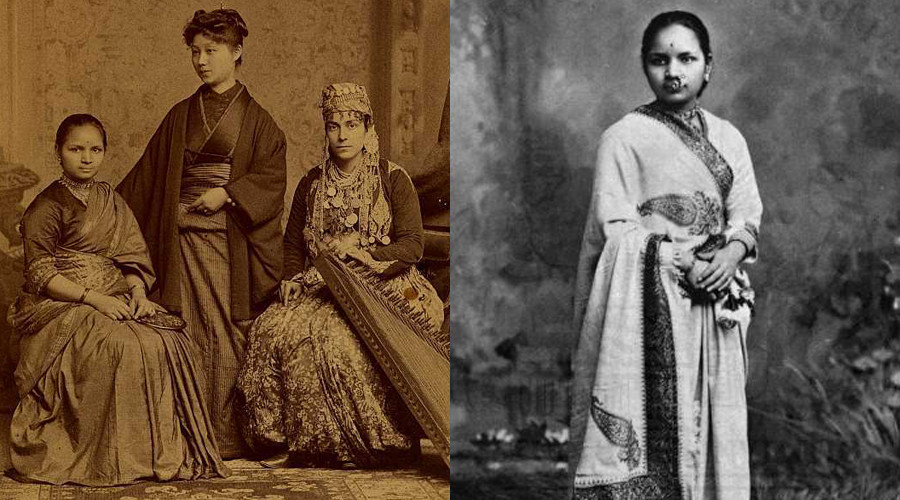 Delving behind the scenes of this remarkable 19th century photograph was one of the more exciting tasks of this year. The portrait of three students at the Women's Medical College of Pennsylvania is exceptional for a few reasons. There's the year it was taken -- 1885 -- and the fact that all three women hail from different countries: India, Japan, and Syria. Stories like this, which don't seem possible, open a curtain onto the world just when you think you've seen it all. -Mallika Rao
11. The Prince and I Sat Down Near the Window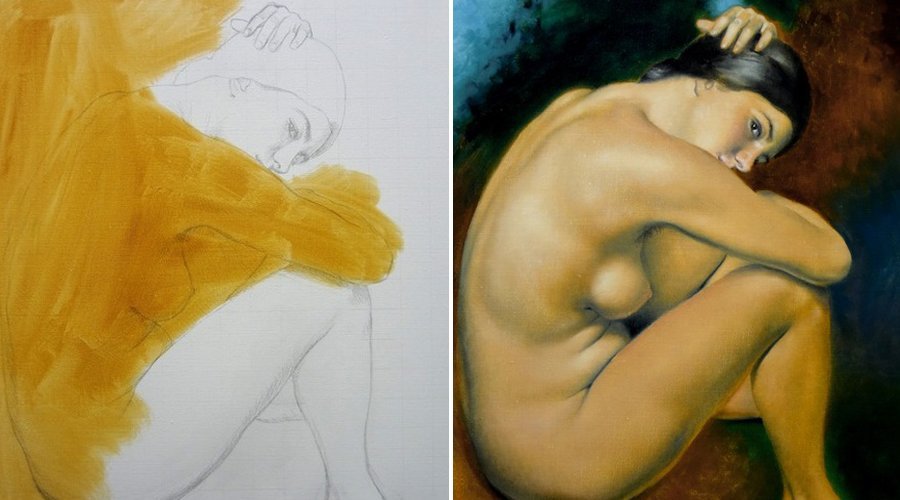 This is a long piece I worked on over the course of about a year. I put a lot of thoughts on art, art making, and art history into it. If you missed it before, and you're casting about for a longish holiday read -- I humbly submit. -Daniel Maidman, HuffPost Arts&Culture blogger and painter
From the HuffPost Arts&Culture team, we wish you a Happy New Year!
Support HuffPost
The Stakes Have Never Been Higher
Related
Before You Go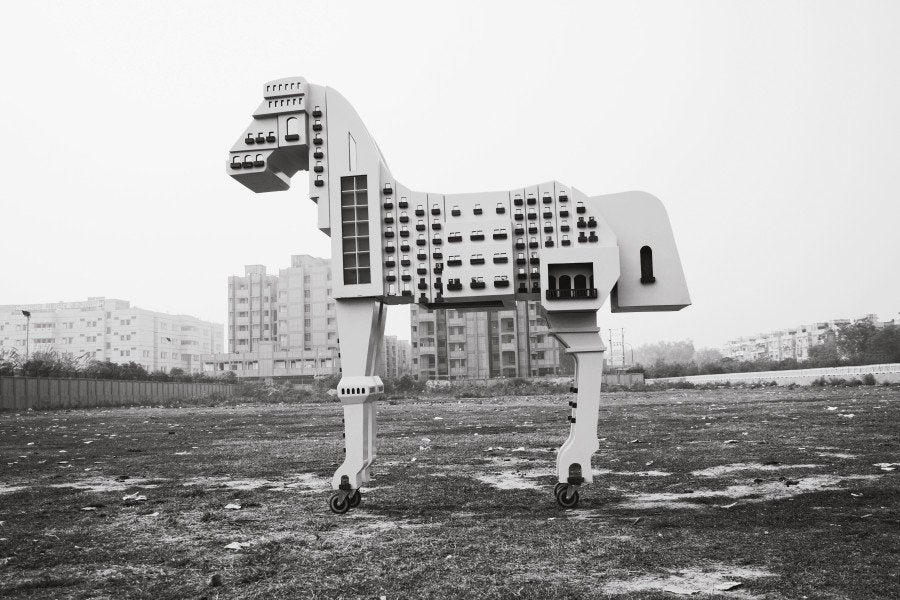 Here Are The 12 Cities That Will Shake Up The Art World In The 21st Century
Popular in the Community